Navigating the early years of parenting can have many challenges. Here's the best baby books I've used and are now available to help you with overall life and feeding.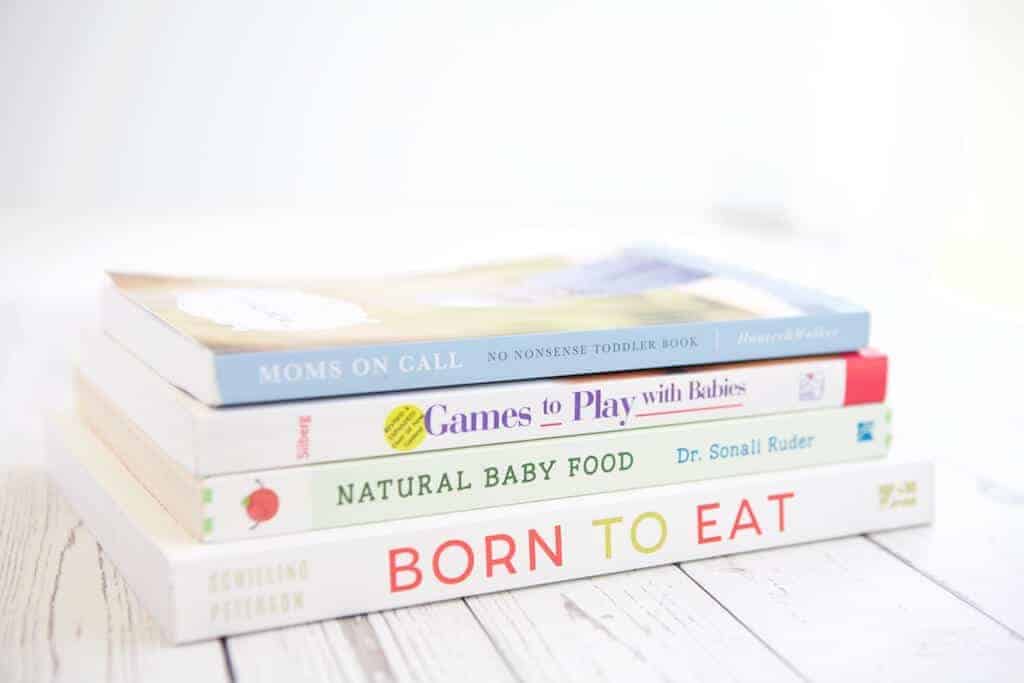 When I was a new mom I remember experiencing many of the roller coaster emotions that many new parents feels – immense love, fatigue, anxiety and confusion. I think the first 3 go without explanation, but the confusion?! Oh man, was there confusion, which probably led to some of that fatigue and anxiety.
There's just so much darn information out there about how to care for and feed a baby. And to be honest, I didn't really know much about any of it. I had some goals that I wanted to achieve such as getting adequate sleep, having flexibility in our schedule and exposure to healthy foods, but I had no idea how to execute that.
Thankfully there are a lot of people out there who do know what they are doing and wrote amazing baby books for me to read.
Before I go any further, I feel the need to express my most important piece of parenting advice, even though you didn't ask for it. 😉 Ready?…