Looking for a homemade snack bar that's yummy and healthy? Try these simple Hidden Honey Snack Bar recipe made with whole grains, honey, and hidden veggies. They are perfect for kiddos and big people too.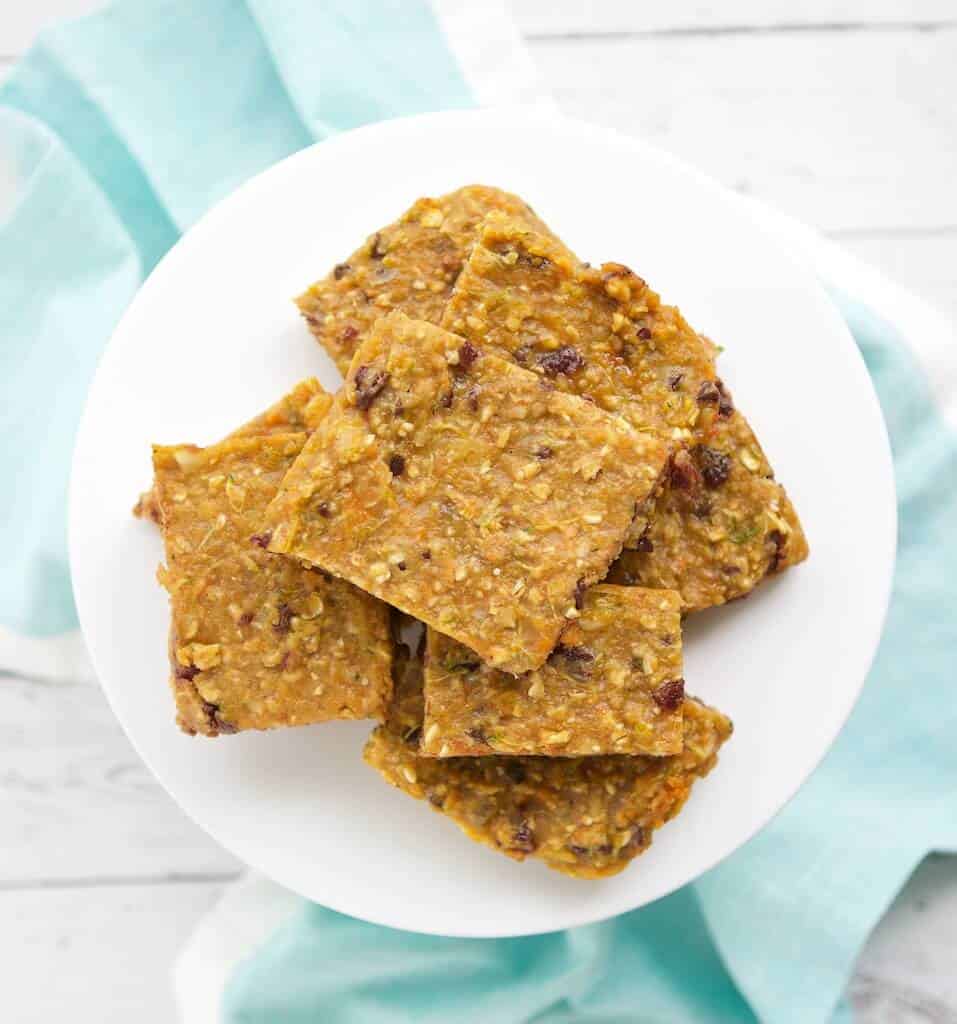 I love honey and use it regularly in my cooking and baking (see my Honey Pumpkin Muffins) . Why? Well, let me count the ways…
Honey is an all-natural sweetener choice and therefore something you can feel good about using.
It helps keep whole grain baked goods moist and actually increases shelf-life due to being anti-microbial.
It adds a complex sweet flavor (that is different from honey to honey) as opposed to just sweet. 
It's delicious! 
With over 300 varietals of honey, each one tastes different and makes honey tasting and using very fun. Being from Florida, I love orange blossom honey. But really, I'm not picky.
As a mom of two hungry toddlers, I am always looking for healthy, affordable and portable snacks. We are on the go every day so I have to have snacks that I feel good about and can give to the boys while they're in their carseats. So let me set the stage for how this recipe came to be…
The Problem: My toddler son is SUPER hungry all day long and needs nutritious snacks. He loves these Kashi bars, I like that they have hidden veggies, but they are expensive….