Feed your family a fast, nutritious & delicious meal with this Quick Cuban Dinner. It's sure to please everyone and is a great choice for the young athletes in your home.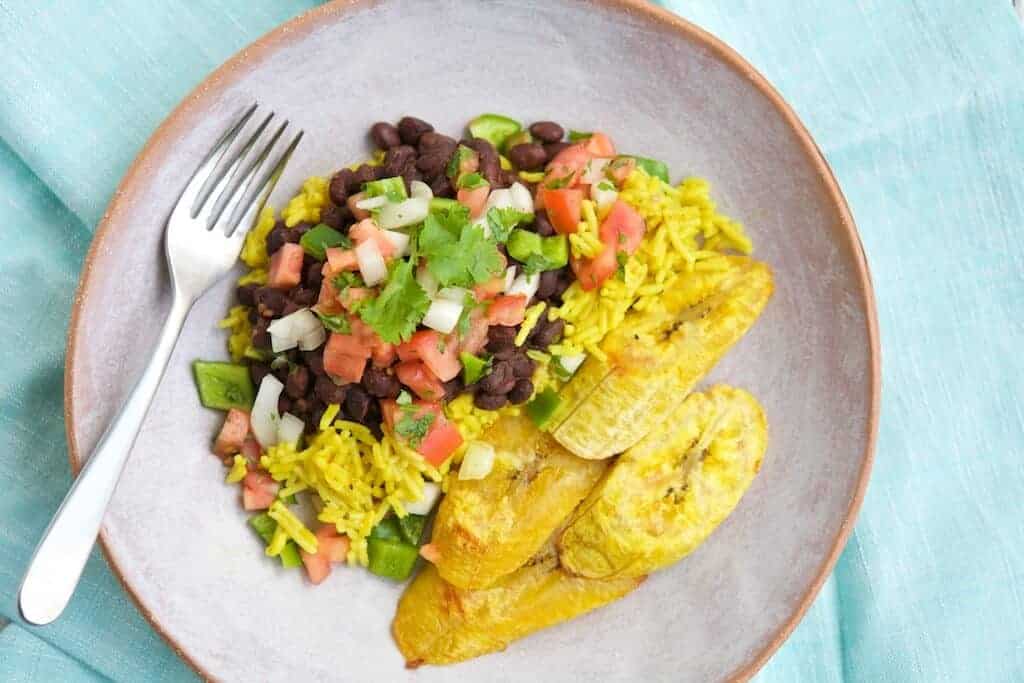 This post is sponsored by Unilever as a part of the 2017 Agents of Change program.
Dinnertime can be such a disaster without a good plan.
At least this is the case in my life. Sometimes I literally can't think of something I want to make for dinner and I pray all day that inspiration will come by 5pm. It rarely happens and I end up "throwing something together" that, well, doesn't always go over well . The other worst-case scenario is that because I don't have a dinner plan, eating out seems like the inevitable choice to ensure we actually eat something other than cereal (not that there's anything necessarily wrong with cereal for dinner). Both situations make me feel hurried and pressured around dinner instead of relaxed and enjoyable, which is what I want to be. 
In my now 6 years of experience as a mom, and 5 years as a busy head coach's wife, I can see a "dinner disaster" coming a mile away (AKA by 9 am). I don't like to admit it, but I am fully aware of the situation and wonder why I didn't just take the few minutes to plan ahead.
I can only imagine that many other families, especially those who have athletes in the mix, experience some of these same challenges around dinner. In my counseling practice, I often hear things like:
I just don't have time to cook between school and practice.
Everyone likes different things for dinner.
My teen athlete needs so much food. It's expensive. 
I am so hungry by dinnertime. 
I totally get it and I want to help us all….