Take hummus up a notch with this fancy, but simple, honey drizzled roasted garlic hummus recipe.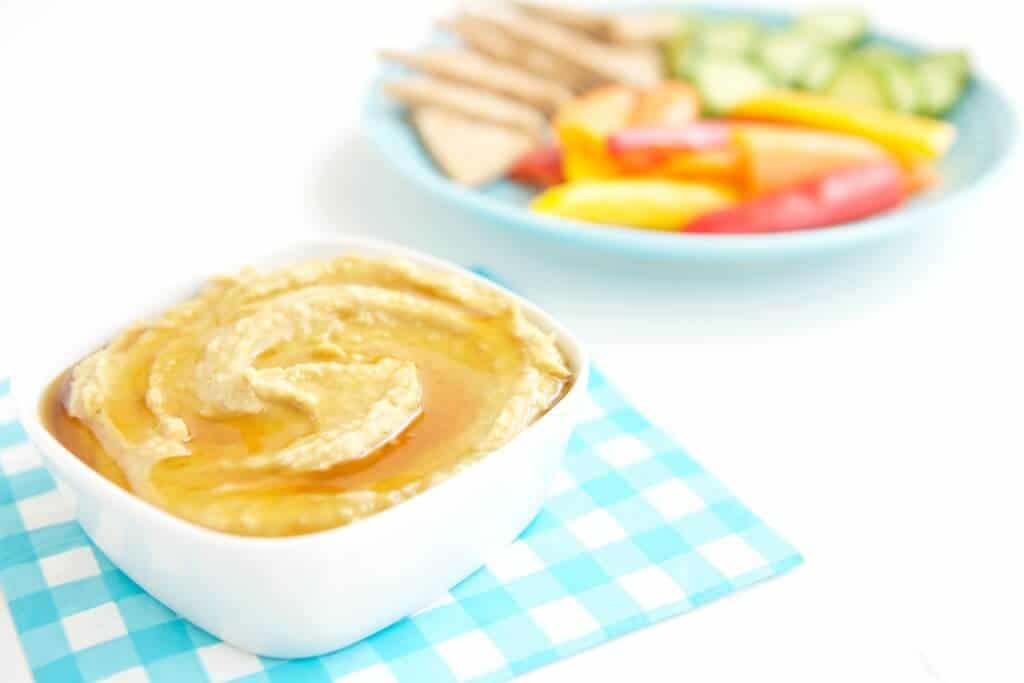 Once upon a time (AKA pre children), I had a mission to try all the trendy, local restaurants in North Florida. Sigh, those where the days…
Anyways, during this time I have such a vivid memory of going to eat at 13 Gypsies, a hole in the wall tapas place that had recently been featured on Diners, Drive-ins and Dives. We had a triple date thing going with some of my girlfriends from work, one of which had eaten at the restaurant before. When we started ordering she raved about their honey garlic hummus.
Let me pause here to tell you a little something about me: I LOVE hummus. I've shared my LOVE of muffins with you many times and I would say my LOVE of hummus equals that. I could eat hummus every, single, day of my life….