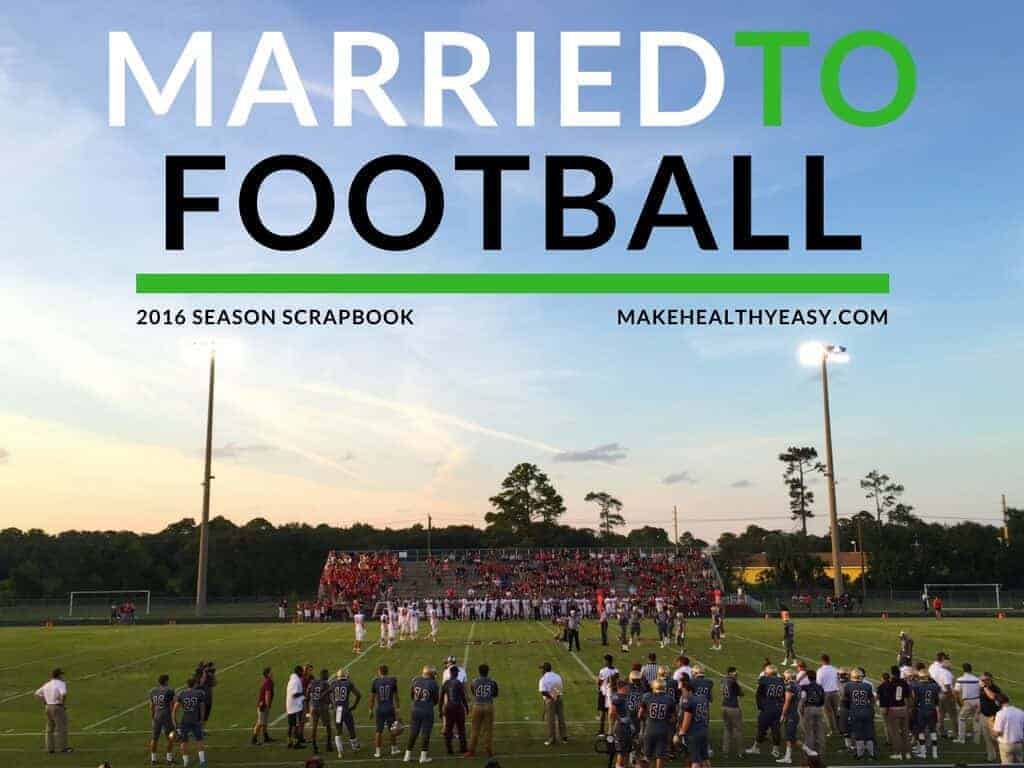 I can't believe it is the middle of February already. Our football season has been over for nearly 3 months. That's just crazy.
I had every intention of writing a season wrap up right after it ended, but here we are. In my defense, it took me a good month to recover from football season mentally, emotionally and even physically. Then once January hit, our schedule intensified for other reasons – traveling, big work opportunities, and then signing day. But I'm getting ahead of myself.
Since I didn't post really anything about the season I thought I would give you a snapshot of this season through our "scrapbook". Along the way I'll tell the story of what this season was like for us. For those of you who like to read about our football life, I hope you enjoy this…
A new beginning
This year we started at a new school. (Read more about this in Married to Football: Change & A New Mission) Well, it's not really new because Coach worked their 9 years before taking his previous head coaching job. But this time he returned as the head coach, which is a really big deal since he took over for his former head coach (both as a player and coach) who had coached there for 20 years. He had big shoes to fill and starting over in a program is never easy. Nonetheless, we were both excited about this opportunity to "come home" and rejoin a community we really love.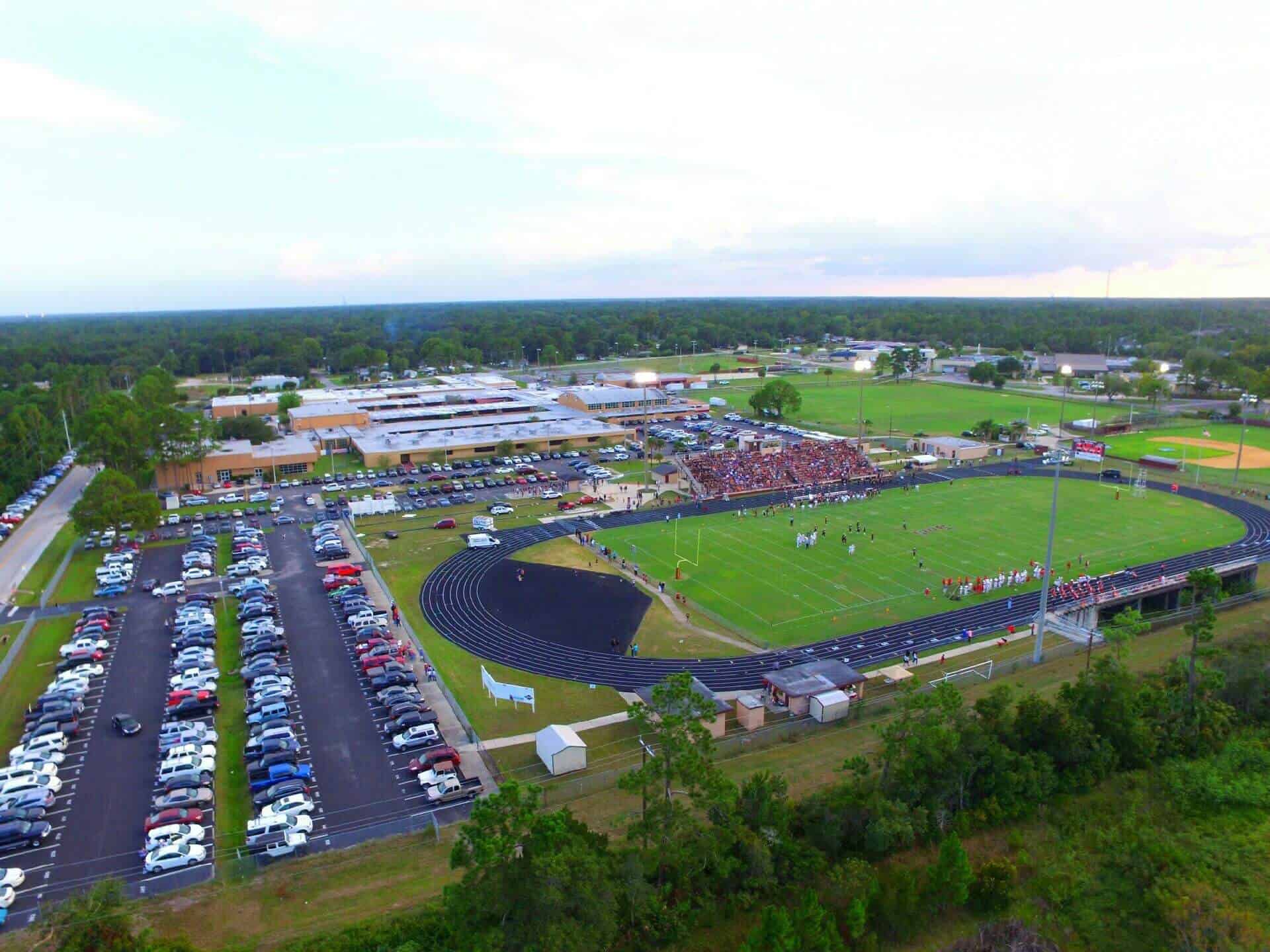 This picture of our home field was taken with a drone before Coach's first game as head coach.
Perks
There are a couple of things that I love about our school. First, it's closer to our house so going to practice (or really anything) is a LOT easier. Therefore, we were at practice quite often which was fun for the boys.
…