If you're in need of healthy smoothie recipes that still taste good, look no further then this Orange Mango Ginger Smoothie. It contains both fruits and vegetables along with inflammation fighting ginger and turmeric.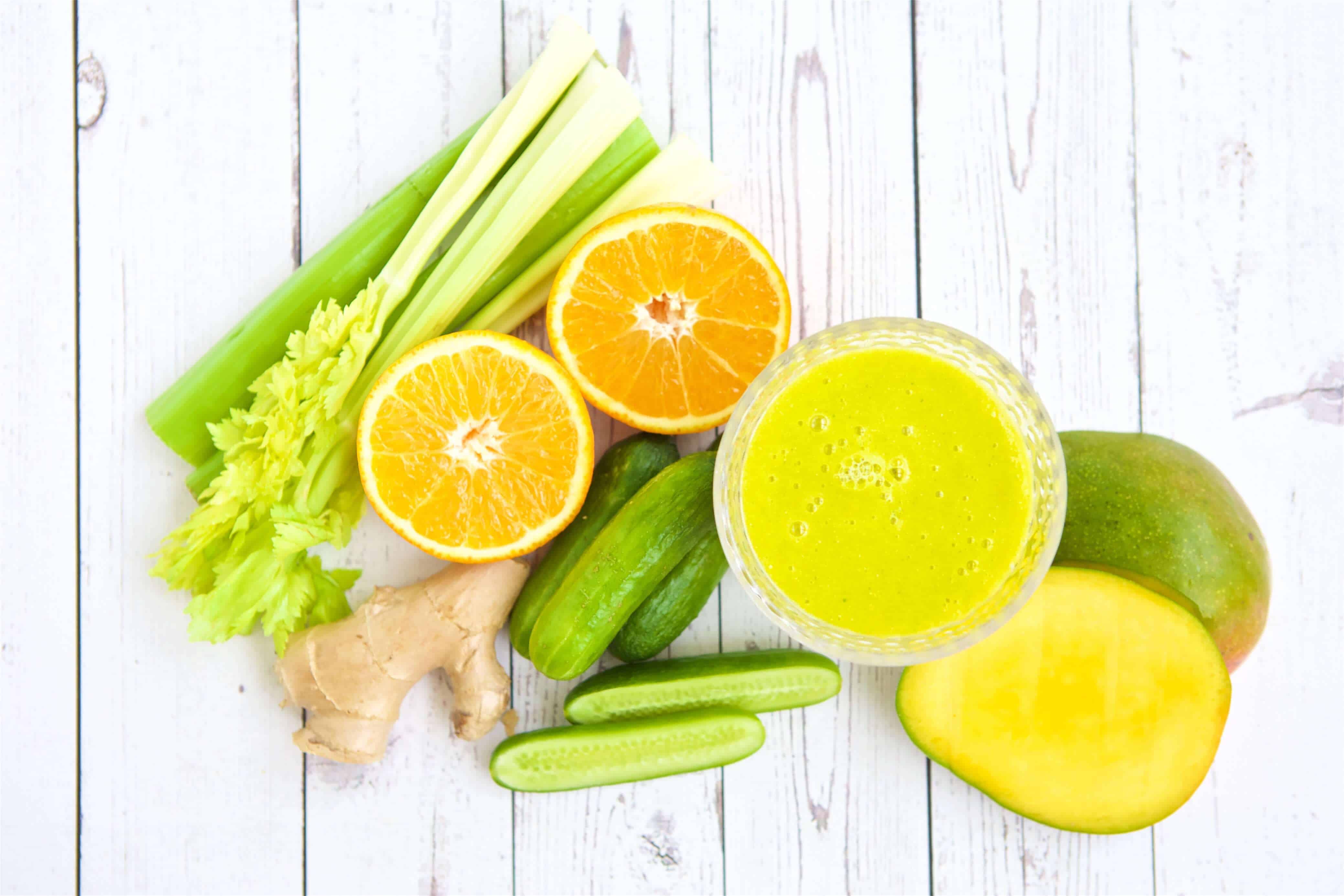 I'm sensing a big anticipation for the coming new year. It seems a lot of my friends and colleagues are posting on social media about how they can't wait for a new year to begin. Do you feel it too? It seems like 2016 wasn't the best year for many.
How do you feel about it?
Me? Well, I do have anticipation for the coming year. I'm excited legitimately for some planned events and the potential of new things happening that I have no idea about. I am an optimist so I tend to error on the side of the glass is half full.
This last week in December is an interesting one as it seems I just count down the days till New Year's Day. In all reality, there's nothing magical about January 1st, but I do appreciate how this time of year naturally draws us to a place of reflection and planning. It's easy to get caught up in major life renovation plans (AKA resolutions), but as we can all probably agree, they don't tend to work.
So what does work? Well, last year…