Jenna has been creating and delivering engaging and fun presentations for audiences of all sizes. Whether you need your audience encouraged or informed, she will delivery an interactive, memorable presentation tailored to your audience.
Many people claim they "know what to eat but just don't do it." Clear up the confusion by having Jenna speak on your nutrition topic of choice.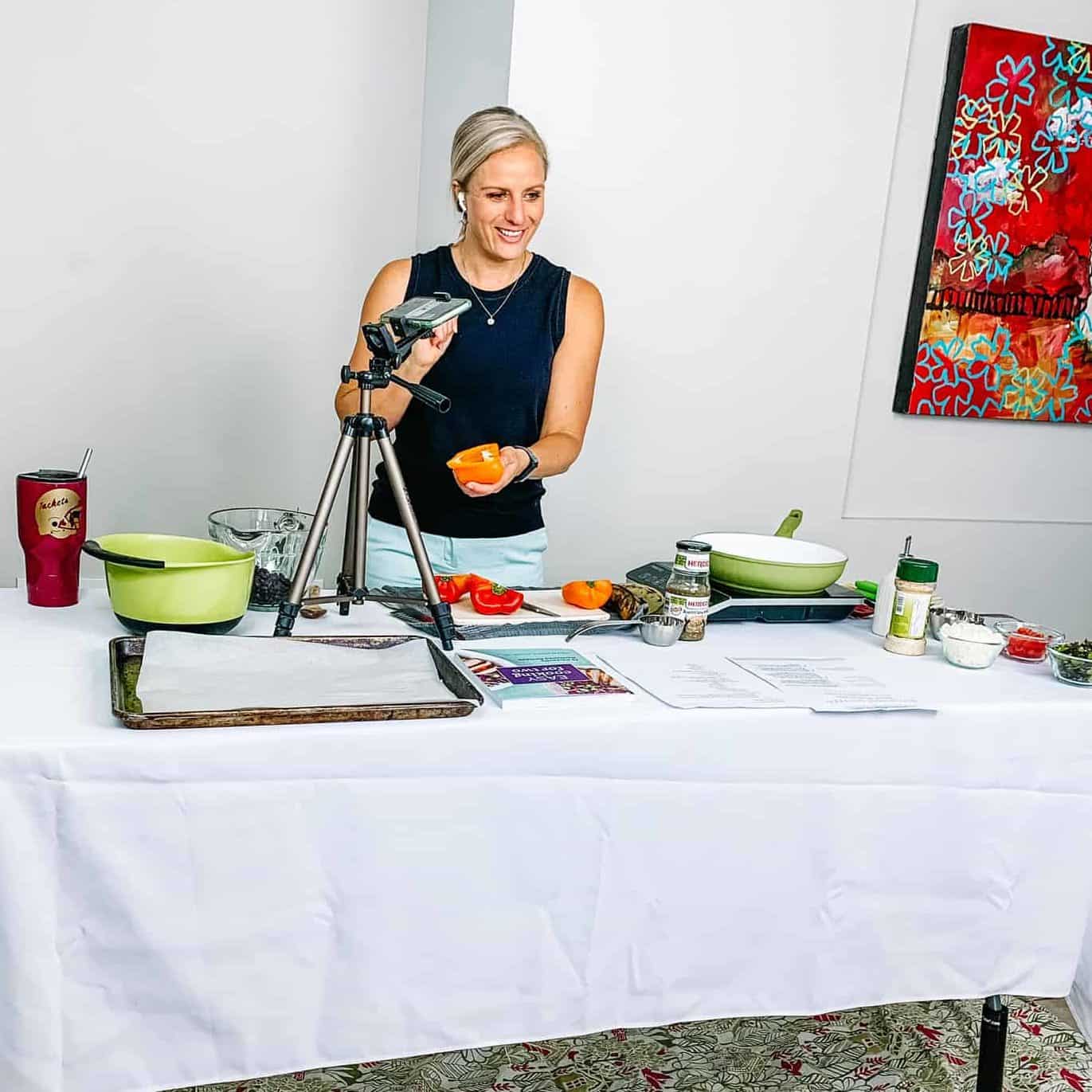 Jenna is also experienced in delivering cooking/food demonstrations that help people learn new skills, taste different foods and have a lot of fun.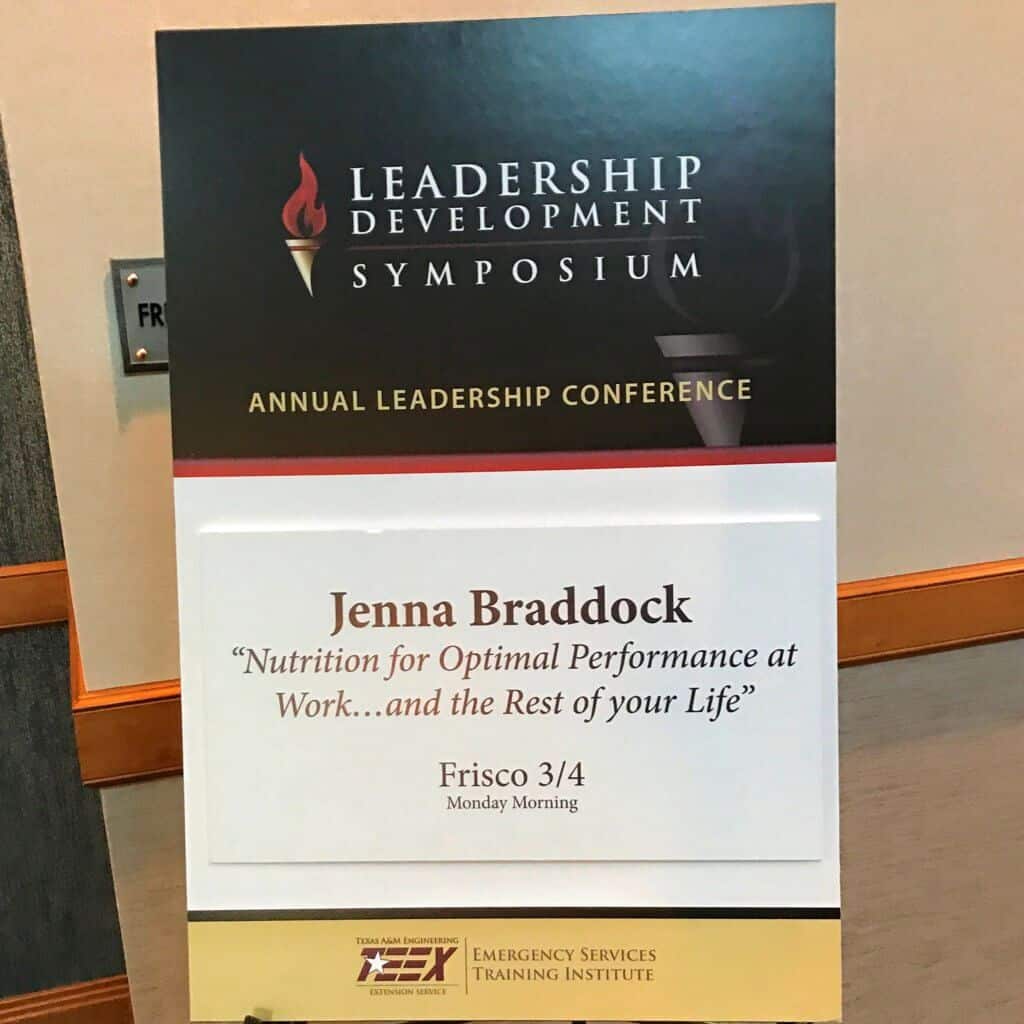 Jenna creates a custom presentation based on your needs, but here is a list of her most popular talks:
Nutrition for Optimum Performance at Work...and the Rest of Your life - A talk that busts nutrition/dieting myths preventing people from achieving their best energy in the most important areas of their life.
Your Nutrition Playbook for Performance - A talk about sports nutrition basics that is appropriate for teams of all ages or the guardians of athletes.
Nutrition for Runners - A sports nutrition talk geared for endurance athletes of all of levels. Get the foundations of better performance through the right fueling strategy.
Keys to a Healthy Home in a Hectic World - An encouraging and motivational talk for parents on the most important things you can do to set your child up for a healthy future.
Food Trends - A crash course for health and food professionals on the latest trends in food, social media, food writing, recipe development and food imagery.
Diet Supplement Savvy - A based-in-science talk about supplements that will educate on how to make the best choice of supplements in a very confusing marketplace.
Healthy Choices on the Job - A talk geared for the workplace to empower people to make simple decisions to feel better, have more energy, and perform better at work.
Inflammation Fighting Foods - My top 10 foods for reducing inflammation and how to enjoy them.
Easy Workday Lunches - A cooking demo geared for the corporate setting featuring 2-3 quick and healthy lunches with surprising flavors.
Here's what some of my previous clients have said about my presentations.
"Jenna spoke at our symposium and was a pleasure to work with. She took the time before presenting to ensure her message met the needs of the audience. The symposium attendees enjoyed her session and took home valuable information to help improve their nutrition both at home and at work. Thanks Jenna!"

- Laura Corn, Project Coordinator, Texas A&M Engineering Extension Service (TEEX)

"We brought Jenna in to speak to our youth soccer team. We gave her our outcomes - what we wanted to know and wanted her to cover. She built the perfect 1 hour presentation that was aimed at both the boys and the parents. We learned a great deal on what is the right stuff to eat and when - and why! It was very helpful to us all. She has a wonderful, warm, engaging presentation style that both the boys and the parents could relate to. I highly recommend her to anyone needing information/assistance on healthy eating. She was terrific! Thanks, Jenna."

- Youth Soccer Parent
Contact Jenna with your speaking request HERE.