There are a lot of options in the lemon bar recipe world, but I will argue that this is the only one you will ever need or want. I have had people ask for this recipe almost 10 years after eating them; they were that memorable.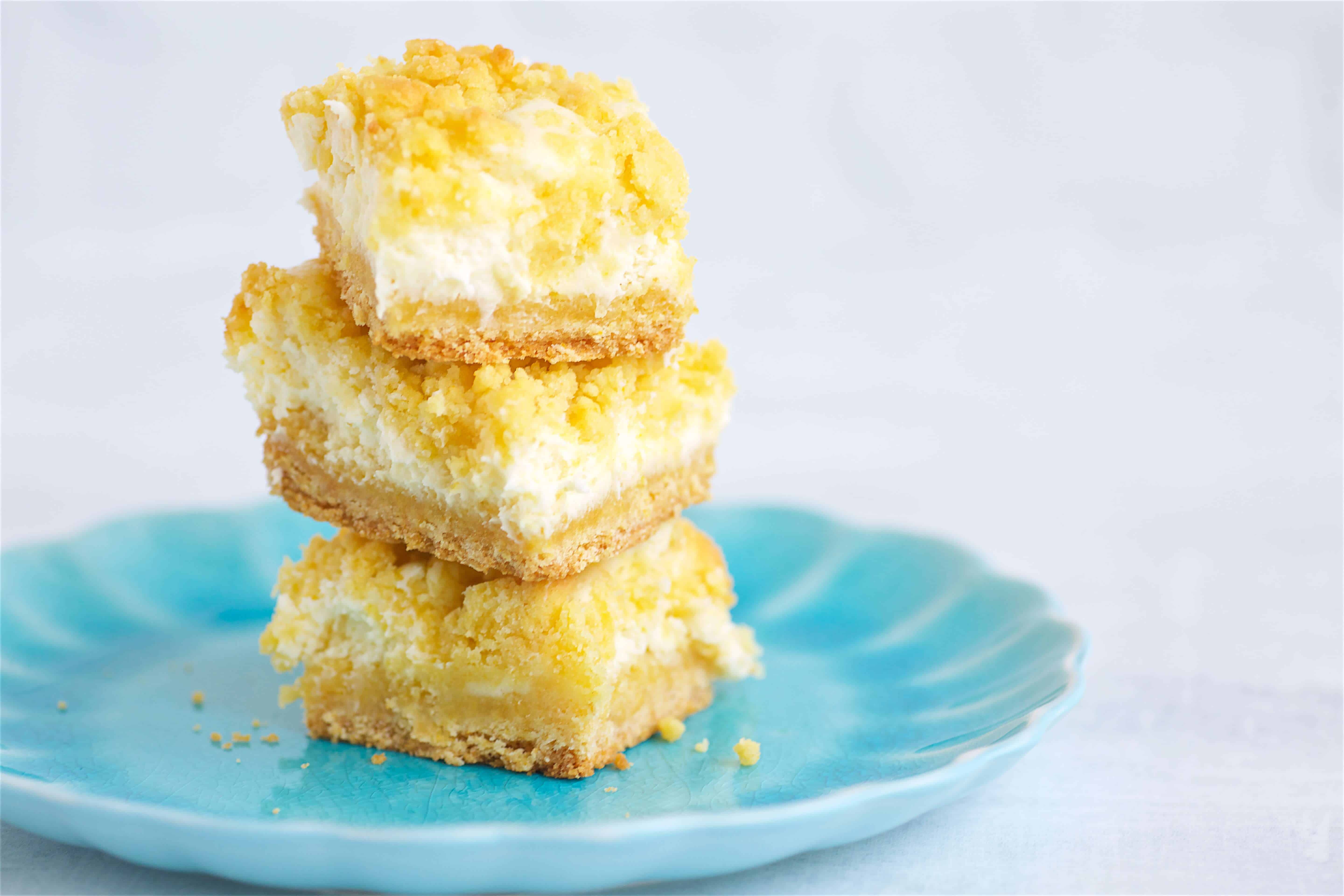 Back in the day (way back there), I played high school volleyball. One of my favorite parts of playing team sports was pre-game dinners. I just loved being with my teammates, preparing for a big game, and knowing everyone was going to be fueled well. Seriously, as a captain of my team I took comfort in knowing everyone had eaten. Little did I know this would turn into my career. =)
During these team dinners, one of the moms, Mrs. Bishop, would bring these incredible lemon bars. I'd never had anything like them. They weren't the weird jelly kind of lemon bar; I got nothing for those. These were more on the side of cheesecake and I am always on board for that. 
When I went away to college, through one way or another, my mom started bringing these lemon bars up when she visited. Oh man, a hug from my mama and a lemon bar did my soul a lotta good, especially as a freshman. They also helped my popularity among friends. That never hurts. …