Sun-dried tomatoes, lean sausage and cheddar jazz up the quinoa based filling for this delicious stuffed zucchini dish. It will have even quinoa-haters thinking twice.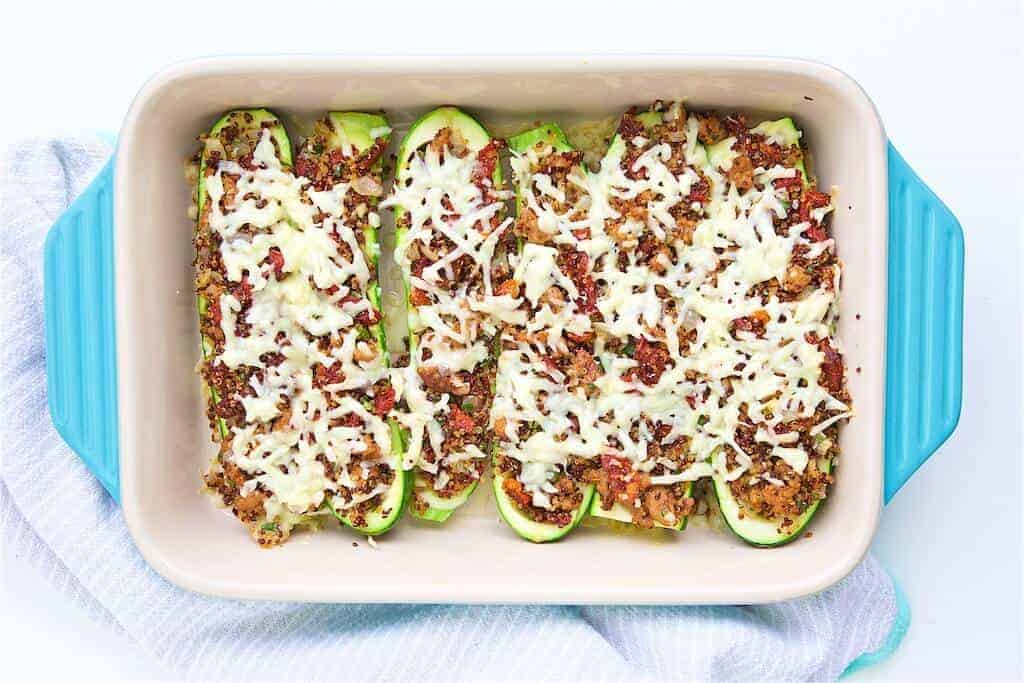 This stuffed zucchini recipe has been a favorite of mine for a long time. Why?  See, I love quinoa, and my boys will sort of eat it too. But Coach, he just doesn't care for it. (sniff sniff) So we have a conversation from time to time that involves me going through a list of quinoa options with him to see if he's interested.
"Would you eat it like this? What about with this?" etc. etc. But it never really gets us anywhere.
Fortunately, I am not faint of heart and I have persevered through many years of quinoa attempts. Today, I am proud to report that this is THE recipe that has him saying, "now, I'll eat quinoa like that."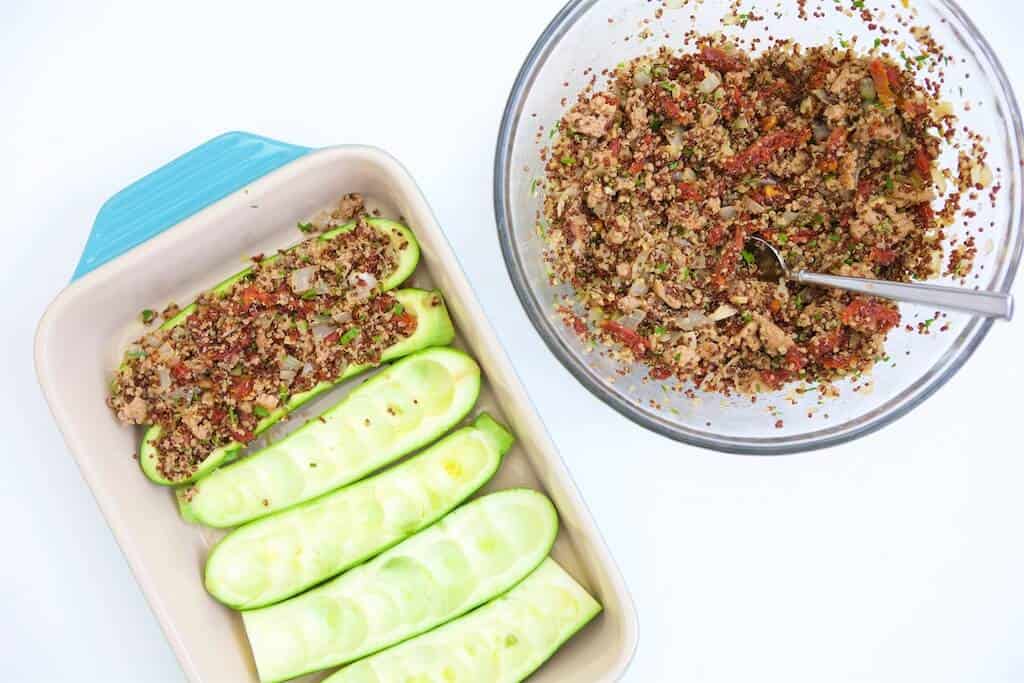 …