This Instant Pot Cilantro Chicken and Rice is a flavorful, easy meal full of great nutrition. Make it early in the day for an instant meal at night.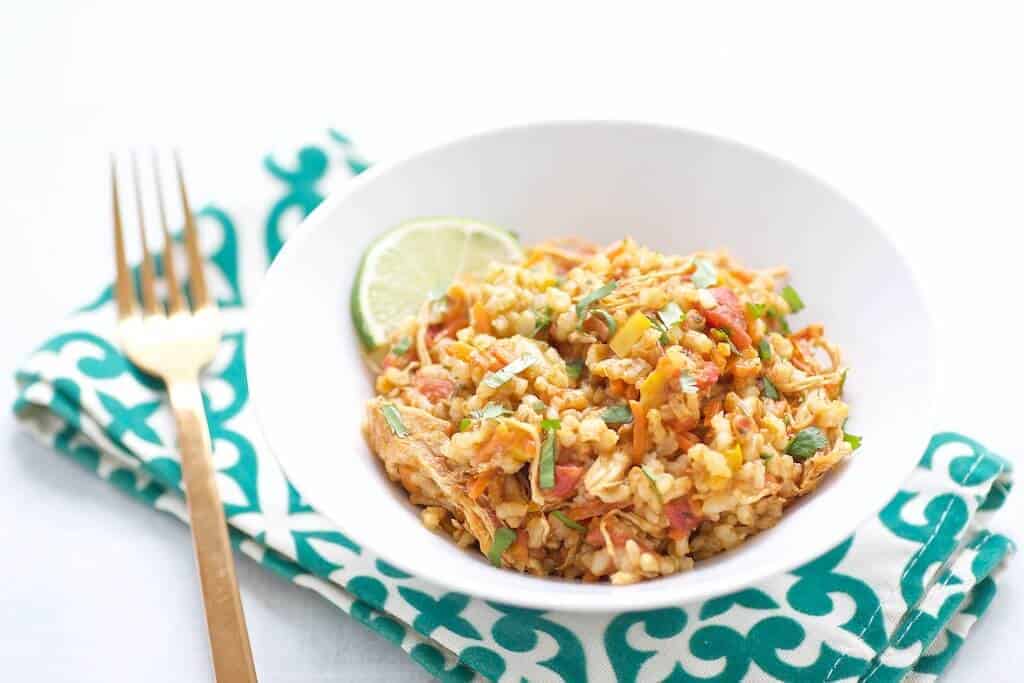 Clients often ask me about the Instant Pot – Is it worth it? How does it work? What can it do?
Initially, I had the exact same questions. I bought my Instant Pot on Prime Day 2017 without knowing how I was going to use it. It's an intimidating machine, at first, but over the past couple of years I have grown to love this counter top wonder for all it can do.
Truly, I think the secret to fixing what I call "The Dinnertime Dilemma" is found within this stainless steel electronic pressure cooker. Why? Because it cooks food in a fraction of the time, automatically releases pressure, and keeps your food warm until you are ready to eat. I've literally cooked our dinner at 11 am in the morning and it sat all ready and warm till 6pm when we ate it. That's dinnertime magic my friends. 
…