Raw kale is quickly transformed in to a delicious, fresh salad by adding creamy avocados and sweet balsamic vinegar to the party. Try this easy Avocado Kale Salad and you'll have everyone shouting "Kale Yes!"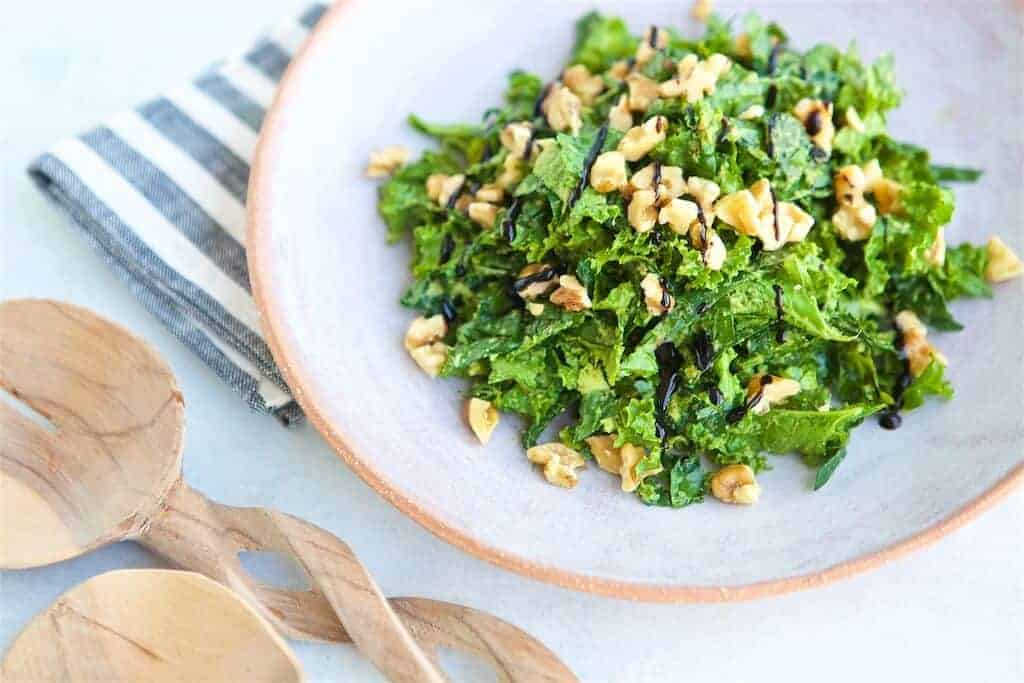 This post was originally published in 2015 and was updated in January 2019.
Kale has become so trendy in the past 5 years. I personally think it's awesome when a vegetable of all things because important in pop culture. When Beyonce has you on a t-shirt, you (the vegetable, that is) know you've made it.
I have come to really love eating kale and using it in my smoothies. Buuuttttt, it's not like I just pull out a big 'ol leaf of raw kale from the fridge and eat it straight. Um, no thanks. …