As the seasons change, so do my food cravings. I start to want warm flavors and winter produce instead of the bright, light flavors of summers. I want my drinks to be a little more "serious" in flavor as the weather cools off. Do you feel this way too?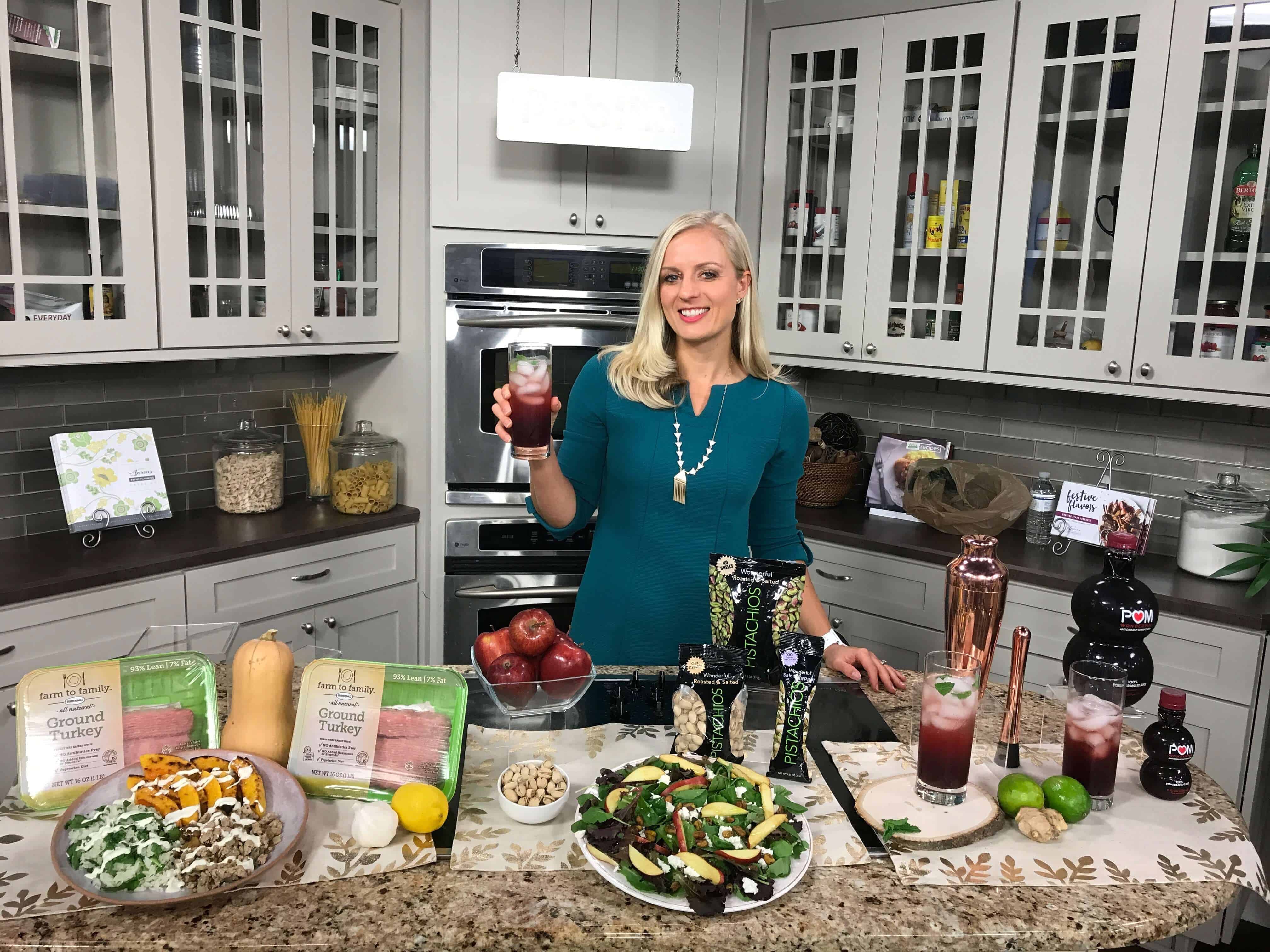 In my latest segment for First Coast Living I share my ideas for healthy fall recipes that will satisfy your cravings but also nourish your body. Check it out:
This TV segment is sponsored by Farm to Family by Butterball, Wonderful Pistachios, & POM Wonderful.
Seriously, the food and drinks in this segment are so delicious! You have to try them….