This whole grain strawberry waffle with strawberry sauce is everything you are looking for in a healthier waffle, and more! The simple strawberry sauce is a divine topping, allowing you to forgo syrup and not miss it.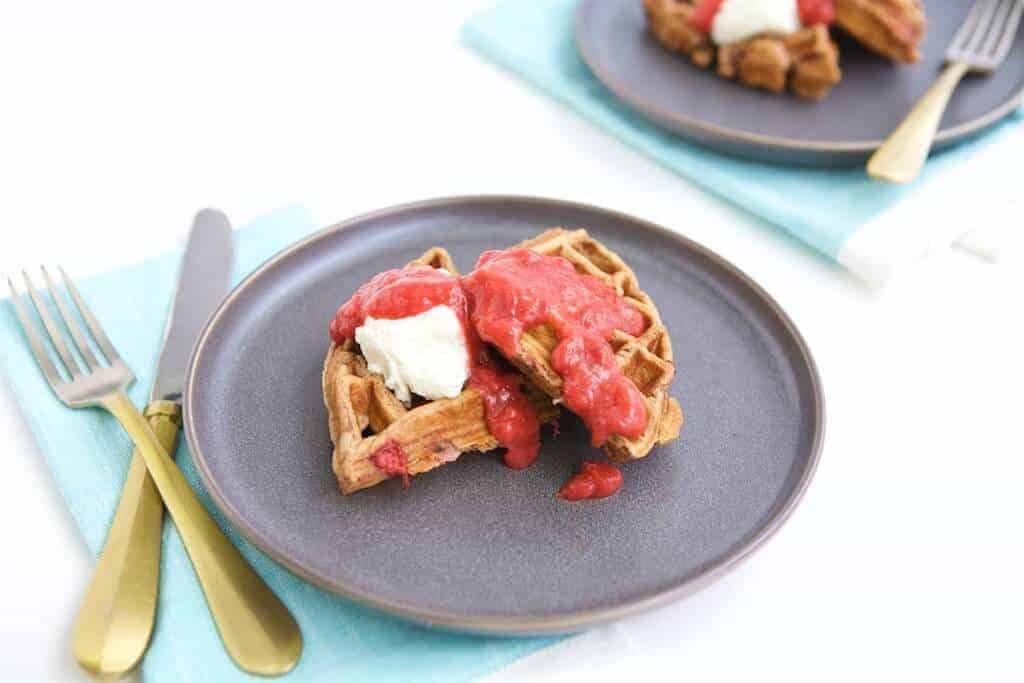 Are you a waffle or pancake person?
I'll be honest, I'm a pancake person. But, I recently conducted a very official poll on my Instagram stories about whether or not you like waffles, and a whopping 96% of you said "I love waffles!"
This got me thinking that I'm not meeting a recipe need on MHE that many of you may be wanting: a waffle recipe. So in my latest partnership with California Strawberries, I decided strawberries and waffles needed to meet in a go-to, healthier recipe.
Thank you California Strawberries for sponsoring this recipe post!
May I introduce you to: Whole Grain Strawberry Waffles with Strawberry Sauce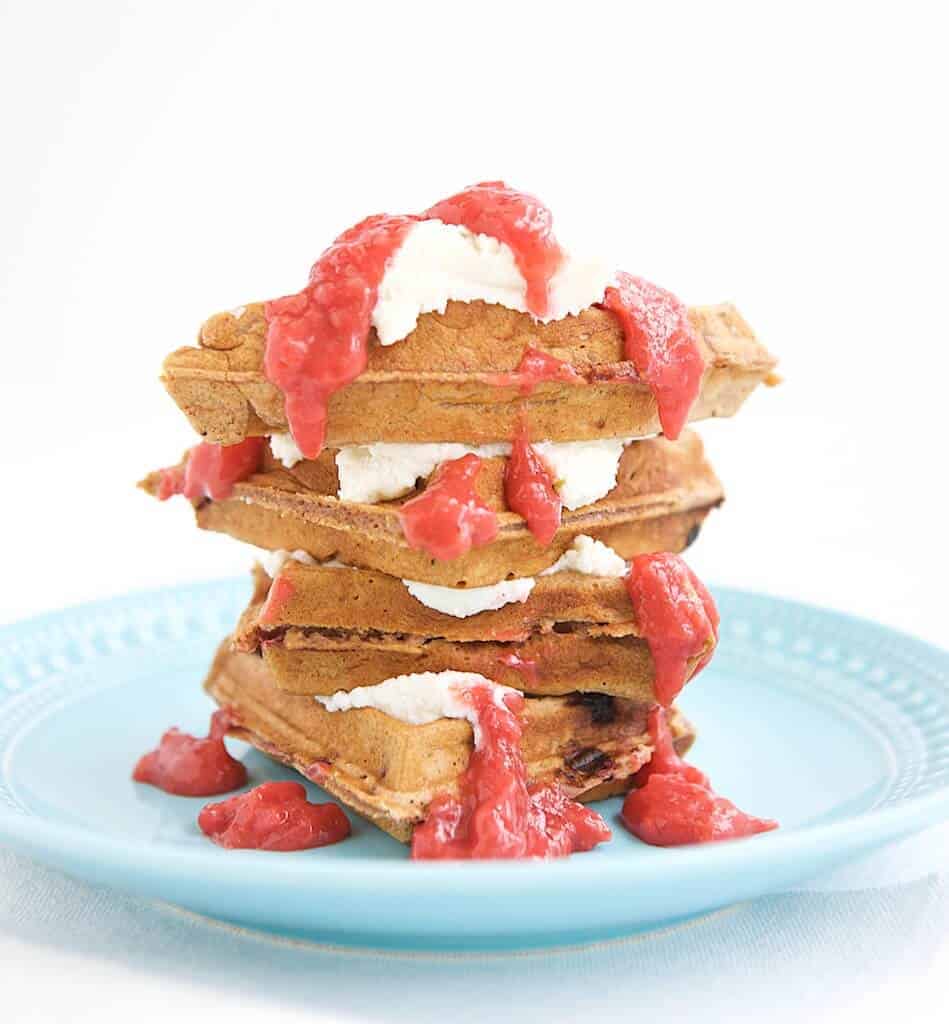 Guys, I have been testing waffles now! I've cracked open the textbooks to figure out how to get a crispy, flavorful waffle using whole grains and fruit. After 4 attempts (2 of which were just terrible) I finally found the recipe we loved!
Let's talk about the details of this recipe so you know exactly what's going on. …