Tacos can be a healthy, and certainly quick, dinner time solution. Try this healthier take on my family's taco meat recipe.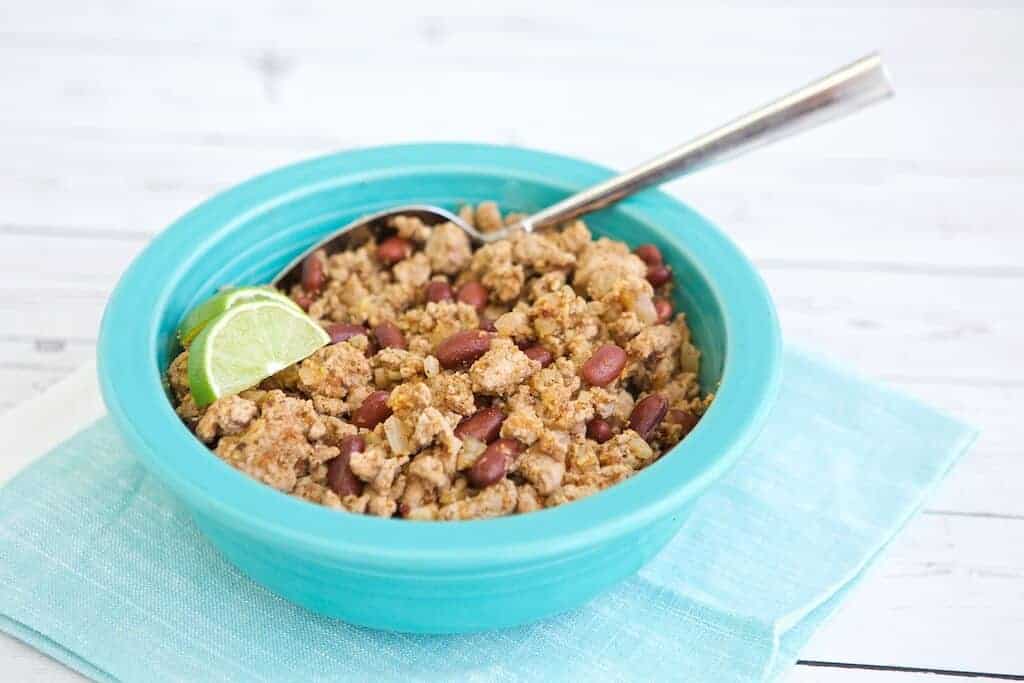 Tacos are a saving grace for dinner time at our house. I'll be honest here, making healthy dinners my family (all men btw) actually gets excited for is not easy. While I love so many vegetables and prefer to eat light at dinner, my boys crave something "yummy" and exciting for dinner. I put little stake in dinner and how it impacts my life, but my boys put all their chips in when it comes to dinner. It feels like it could make or break their day.  It's the epitome of me being on Venus and my boys being on Mars. 
If I let it, dinner can become a frustration for me because I'd like to eat salads, seafood, and curry all the time, and NO ONE else in my house is interested in that idea. This past year, I've been working on not turning up the volume mentally on this frustration, and instead accepting that these men I love deeply, deeply love dinner. I can't have one without the other. 
So this brings us back to tacos, which are a lifesaver because every Braddock loves tacos and it checks all those criteria boxes in their heads. …