Start your day with this delicious and healthy mango beet breakfast smoothie. If you don't think beets (like me) this smoothie just might change your mind.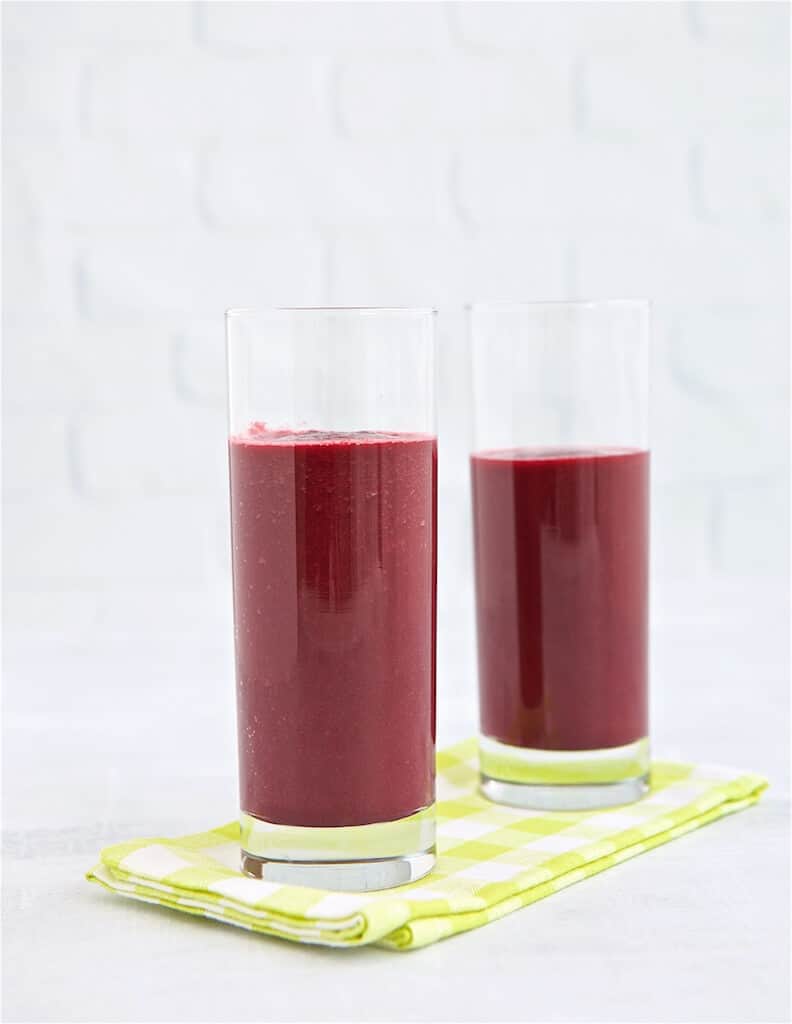 Lately, me and Coach have been focused on upping our fruit and veggie game. We are by no means on any kind of diet as we still eat "normal foods" (including Christmas candy). We simply wanted to flood our bodies with lots of good stuff, the good stuff that only fruits and veggies can provide.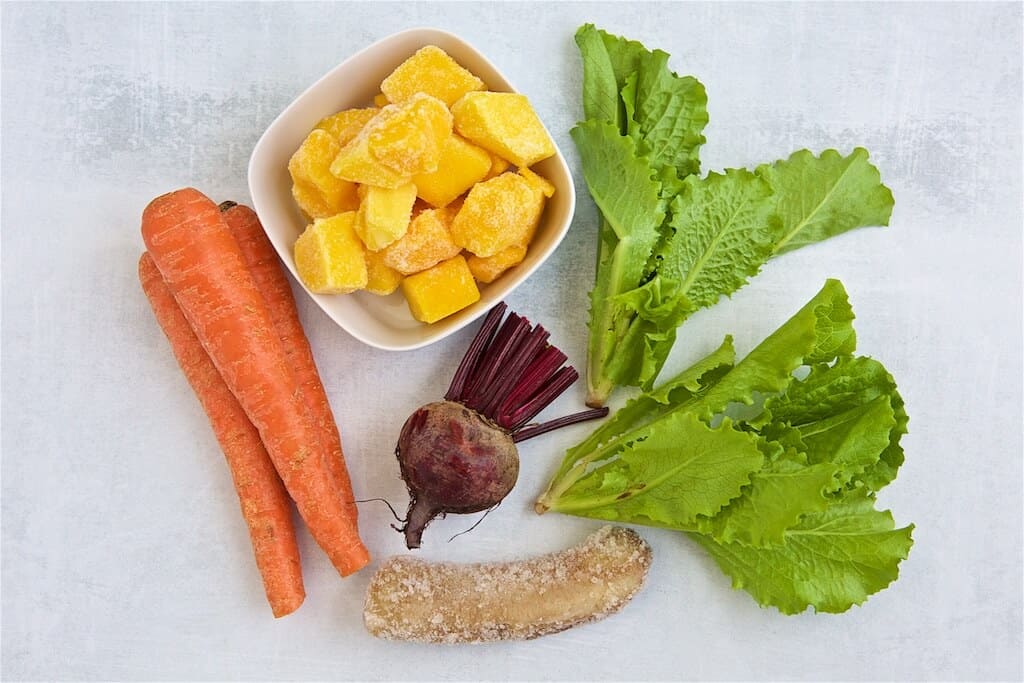 One of the easiest ways I've found to add more fruits and veggies to our daily diet is by drinking a smoothie. For those that have been long-time MHE readers (love you guys!) you're very familiar with my love of smoothies.
I think of myself as a smoothie mad scientist, always trying new combinations. To be completely honest, I'd say that 50% of the time my smoothies taste good and 50% of the time, they just don't. It's always slightly entertaining to watch Coach's response in the morning to my smoothie-de-jeur.
Through all my years of making smoothies, I had yet to crack the code on one big smoothie hurdle: making beets taste non-terrible.
See, I do not like beets. They taste like dirty feet to me and nothing I had tried so far (and I've tried a lot of methods) seemed to improve them in any way.
Until now!…