One night, long ago, I had a hankering for refried beans at dinner. I often get these random food inspirations flying into my head during dinner prep.
These tacos would be even better if they had refried beans in them!
A thorough search through my pantry revealed there were no refried beans to be found. This is not surprising because I can't remember the last time I actually bought them.
Still determined to have refried beans with my dinner, I set out to make my own. And why not make them vegan refried beans, so some MHE readers on the vegetarian side of life can have a go-to recipe they can love too!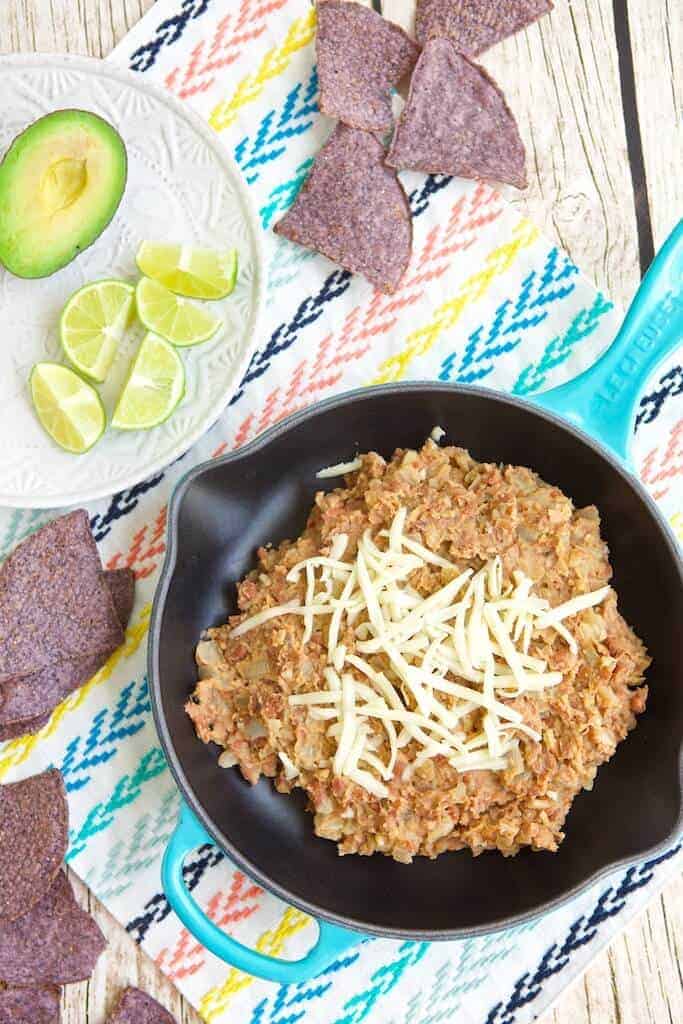 Winner, winner! Chicken (well, no chicken here) dinner!…