It took me 5 months to figure out that my daily pain was being caused by a herniated disc and what I needed to do to fix it. To help this NOT happen to you, here's my story plus 10 tips for navigating the best health care for a herniated disc.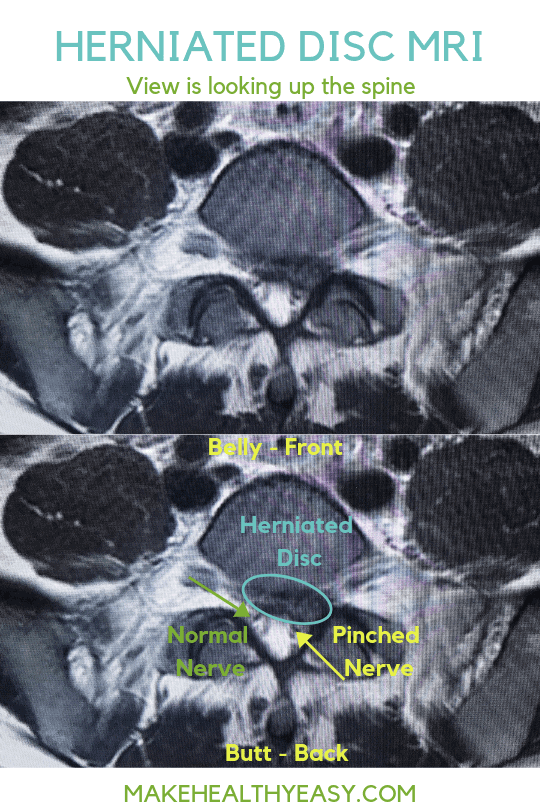 My herniated disc journey began in February 2018, before I had a clue that I had any type of problem. At a normal workout I decided to do a set of back extensions on the apparatus where you tuck your feet in and raise your torso. I hadn't done this exercise in a while but decided that day I wanted to do something to strengthen my lower back. The next day however, I woke up and my back and left hamstring were in noticeable pain. As many regular exercisers often think, I thought I had simply strained a muscle and needed to stretch and rest it. The weird thing is that the pain didn't seem to match the action that I thought had caused it. It REALLY didn't make sense that my hamstring was also hurting badly. It took a couple of weeks to feel better and I returned to my normal routine.
Tip 1: If your pain doesn't match the offense, get a professional opinion.
At the beginning of June our family returned from our vacation in Utah on a lengthy, 5 hour flight. When I got home, my hamstrings felt really stiff, so I foam rolled them and went to bed. The next morning I woke up to significant back and hamstring pain. I didn't connect any dots yet but after a couple of weeks the pain subsided. The month of June was filled with a lot of sitting, as I studied and took the ACSM Personal Trainer certification exam and also did some crazy traveling with LOTS of sittings for a friend's funeral. My body was not quite right this whole time, but I still wasn't thinking something was really wrong….