It's been 4 years since I wrote my first Dietitian Picks at ALDI post. While I've had the privilege of working with ALDI and even visiting their headquarters, it's my personal passion for the store that brings me to writing this post. I continue to personally shop at ALDI and keep finding more amazing products that become staples in my family's eating.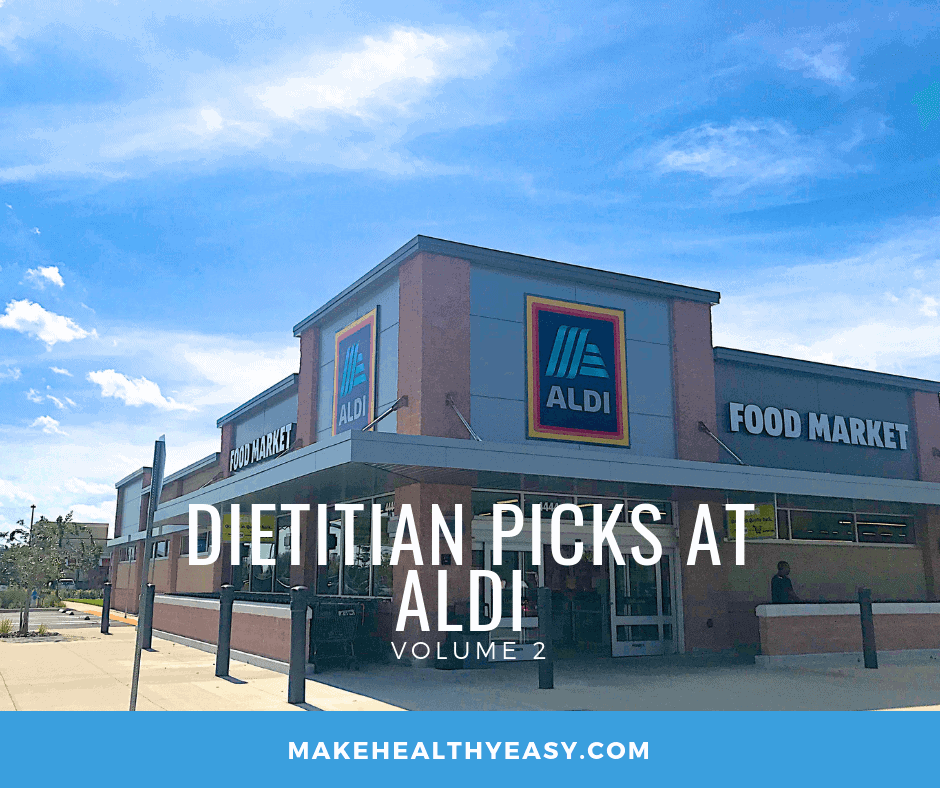 Get up to date by reading the first posts in my ALDI series:
Over the years I've had many friends ask me what I buy at ALDI and even confess they just can't get into shopping there. Guys, I get this. ALDI does take a little more work in that you bring your own bags and bag your own groceries. It can also be frustrating for new shoppers who don't recognize any of ALDI's store brands. But, and it's a big BUT, you can save so much money, and that's what you have to keep telling yourself.
I don't shop exclusively at ALDI because there are a lot of products that I do like from other grocers. Currently, I'm hitting up ALDI about 2 times a month for my grocery shopping.
Without further ado, here's my latest list of Dietitian Picks at ALDI as of October 2018. I included pictures of each product from the store, exactly how you will find it, the current price, and in the order it appears in ALDI. (Every ALDI store is layed out almost identically.)…