The holidays deserve a little something special, don't you think? This Chocolate Chip Pecan Pie is something special and also corn syrup free.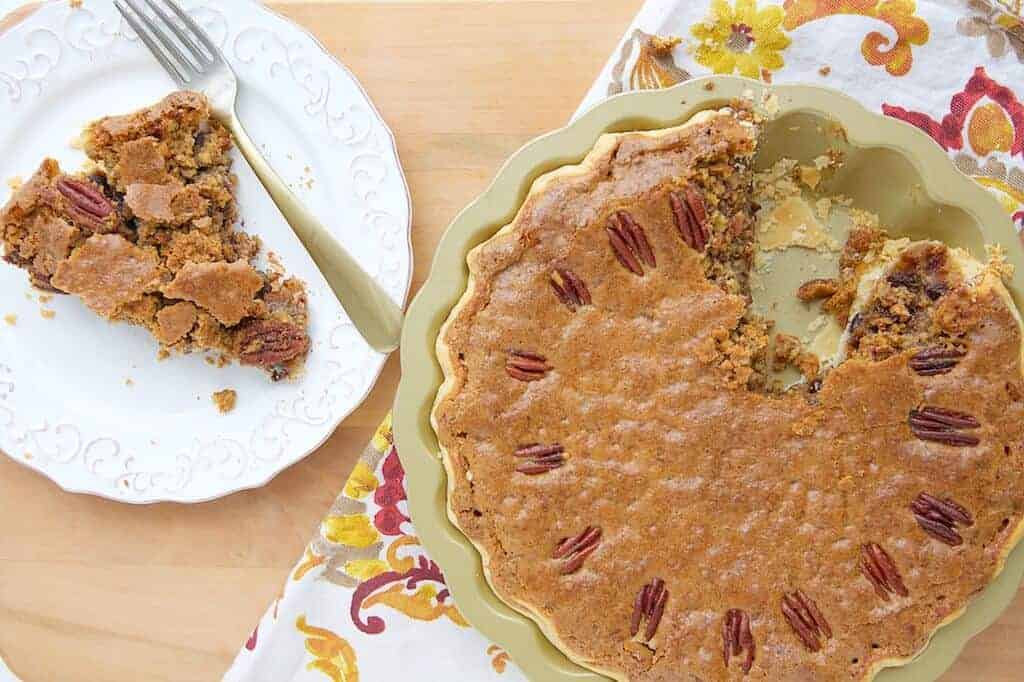 I am a believer in a really good dessert. Don't waste your time on treats that really aren't your favorite thing. Wait for the "good stuff", whatever that is for you.
Take pie for example. I'm not a huge pie person. (But I am a chocolate chip cookie person and you should try my favorite chocolate chip cookie recipe.) By this I mean, pie doesn't tempt me most days of the year. I can walk right on by without thinking twice.
At Thanksgiving, however, my pie meter starts going on off because, well, pie and Thanksgiving are like best friends. And, I do love to bake a homemade pie.
There's 2 pies I have made for Thanksgiving every year for a long, long time. Apple pie and this Chocolate Chip Pecan Pie….