Slow Cooker Turkey Stock is the easiest and most delicious way to make your own turkey or chicken stock.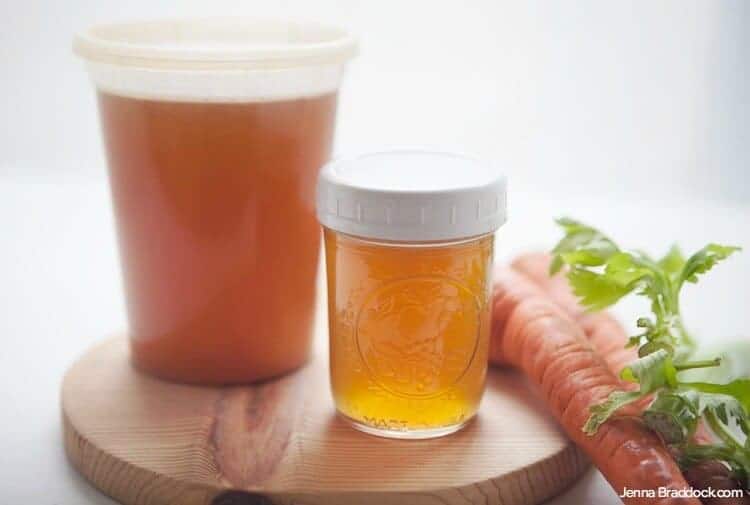 I have a life changing Slow Cooker Turkey Stock for you today that is so easy to make. I am kicking myself that I never made stock this way before. But before I get to that, I want to tell you about our family Thanksgiving.
I really can't believe Thanksgiving has come and gone. Our family really loves this holiday and this year was unique and special.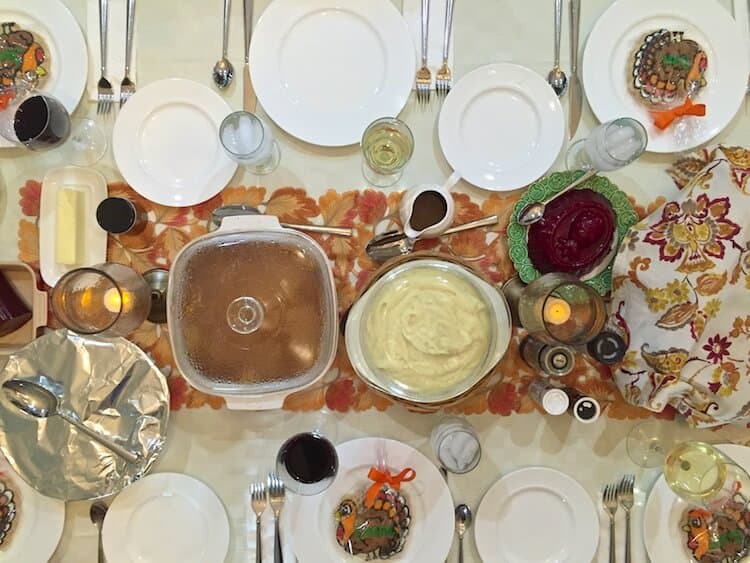 First of all, the Mustangs had a game Thanksgiving week which means we had practice on Thanksgiving morning (and I DVR-ed the parade to watch later). In the high school football world, practicing on Thanksgiving day is super special. Coach likes it to be fun and open to everyone. We invited parents, families, friends and alumni to join us for practice. This is the FIRST time in school history the football team has made it to the regional final game, so no one was used to Thanksgiving practice. We are hoping we have started a fun tradition that people will look forward to.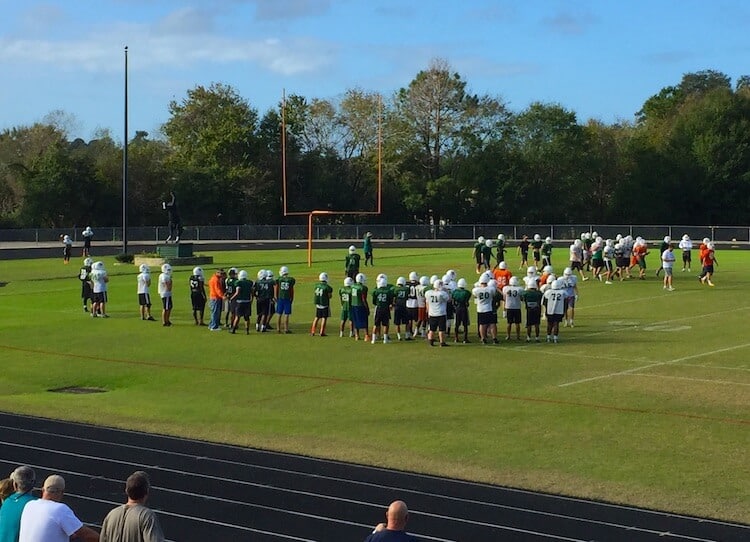 After practice, Team Braddock was hungry so we ended up at the one place that seemed to be open on Thanksgiving - McDonald's. Yep, you read that right. Honestly, their Egg McMuffin is the one thing I like on their menu and do enjoy from time to time. It was a fun, sort of awkward way to spend our mid-morning, but we were all together and that's what mattered the most.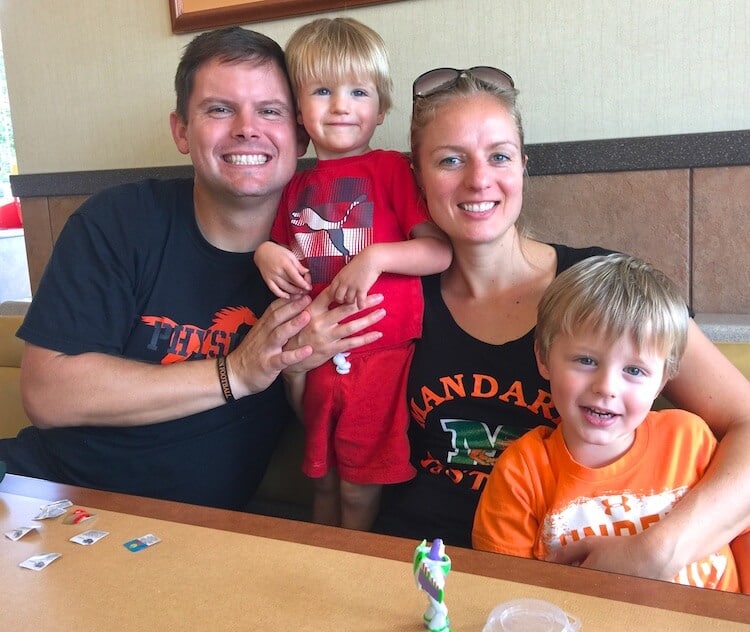 Once we got home, my mom and I got to cooking (and finally watching the parade). We decided this was going to be a low key meal this year since I came down with a really bad sinus infection on Tuesday and poor Ben came down with a double ear infection. In general, we were all just T-I-R-E-D from a long, hard football season. So we picked our must-have dishes and focused on making them great.
Thanksgiving Menu
Our menu included Rosemary Marsala Roasted Turkey and gravy, mashed potatoes, mac and cheese, steamed green beans, homemade rosemary yeast rolls, Avocado Rubbed Kale Salad, homemade cranberry sauce, apple pie, and pecan pie. Everything turned out wonderful and I so enjoyed cooking with my mom and mother in law. It makes it a lot easier when you break up all the dishes.
I enjoyed watching our boys get involved in the holiday too. Jackson was so excited to eat that he sat waiting for the rest of us to join.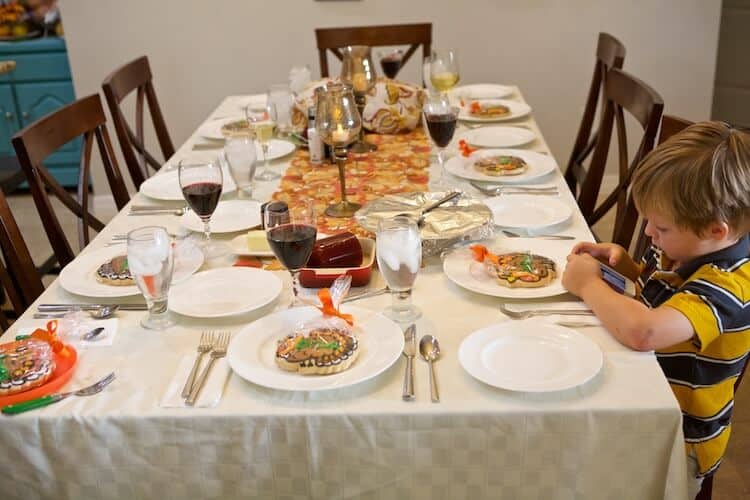 Ben even got excited to help with the dishes! We got a good thing going here.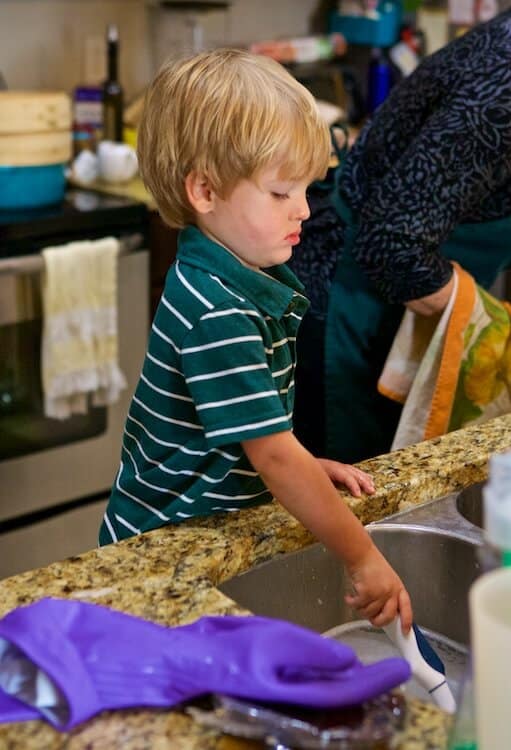 My mom surprised us with these beautiful Cookies by Design to use as place settings. They were just the perfect touch on our table.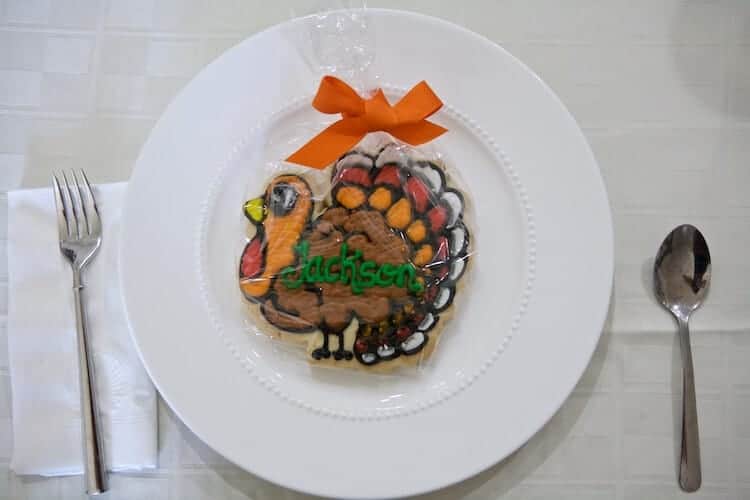 I am very thankful that I could have Coach's parents and one uncle, my parents, and of course Team Braddock around our dinner table. What a blessing family is to me!
Now, let's get to this amazing Slow Cooker Turkey Stock.
I'm not sure where I saw/heard the idea, but I think it was just reading a friend's blog and she mentioned throwing her turkey carcass right in the slow cooker after dinner to make stock. That got my attention because I had every intention to make my own stock after Thanksgiving. I've done this many years in the past, but it does seem like an ordeal that takes a while. And you have to be home for many hours if you make stock on the stove top as I've found stock needs to simmer for a loooonnnnggg time to really be good.
NOT ANY MORE!
When we were cleaning up after Thanksgiving dinner I just plopped half of the turkey bones in my slow cooker, added some veggies, covered with water and got it cooking on low. I think it was done 24 hours later, but I didn't get to it so I left it until Saturday afternoon. That's the great thing about the slow cooker-- you can just leave it on and you get to it when you get to it.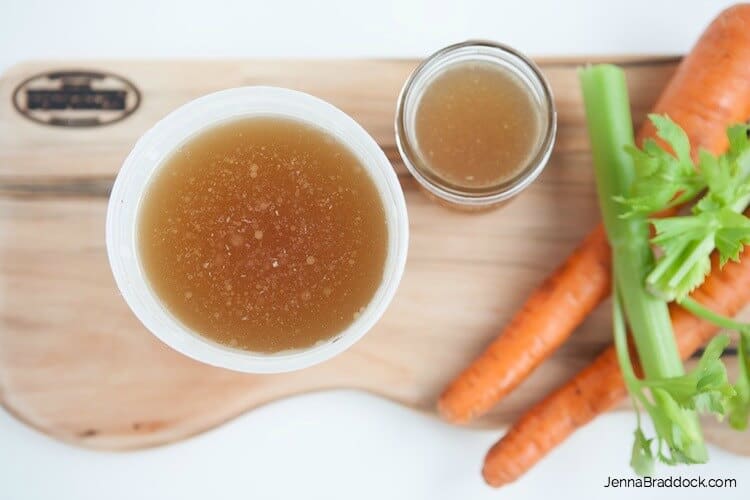 The taste of this turkey stock is the best I think I have ever made. The flavor was so rich and deep. Mmmm mmmm mmmm. Since my sinus crud decided to stick around into the weekend, I started drinking a warm mug of stock every day. It not only tasted delicious, it was comforting on my throat and belly. I also started feeling better but that could be due to many factors (like more sleep).
Use turkey or chicken for this stock
This recipe can be made with turkey or chicken bones, whatever you have left around. If you make my Slow Cooker Roasted Chicken, then just throw the bones right back in after enjoying the chicken.
Print
Recipe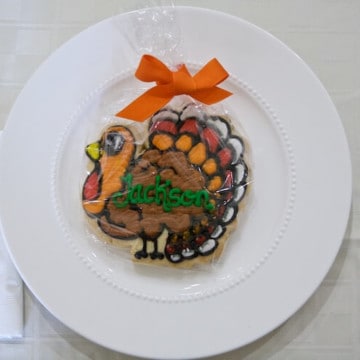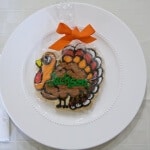 Slow Cooker Turkey Stock
---
Author:

Total Time:

24 hours 3 minutes

Yield:

8

-

12

cups

1

x
Description
This is the easiest and most delicious way to make your own turkey or chicken stock.
---
½

-

1

whole cooked turkey or chicken carcass (depending on size of your slow cooker)
water

1

large carrot (roughly chopped)

2

stalks of celery (roughly chopped)

1

onion (cut in half)

1 tablespoon

whole peppercorns
---
Instructions
Place bird carcass in slow cooker. Add vegetables and peppercorns.
Fill slow cooker with water and put the lid on.
Cook on low heat for 24-36 hours.
Strain out large pieces from stock and discard. Pour stock through a fine sieve to remove small pieces.
Pour in small containers and put in the fridge. Once cooled, skim off any fat that has solidified on top.
Store for one week in the fridge or up to 6 months in the freezer.
Prep Time:

3 minutes

Cook Time:

24 hours

Category:

Stock
Maybe you still have some turkey bones left over, maybe you don't. Either way, save this recipe for the next time you do cook a whole bird and turn those bones into something delicious and healthy to use again.
Have you ever made your own stock? Did you know it was this easy? Leave me a comment and let me know. I'd also love to know about your Thanksgiving menu and day.
For the love of the slow cooker,
Jenna