Parents of athletes face many challenges when feeding their kids. Not only are their schedules jam packed, but it can feel expensive to buy all the food hungry teens require.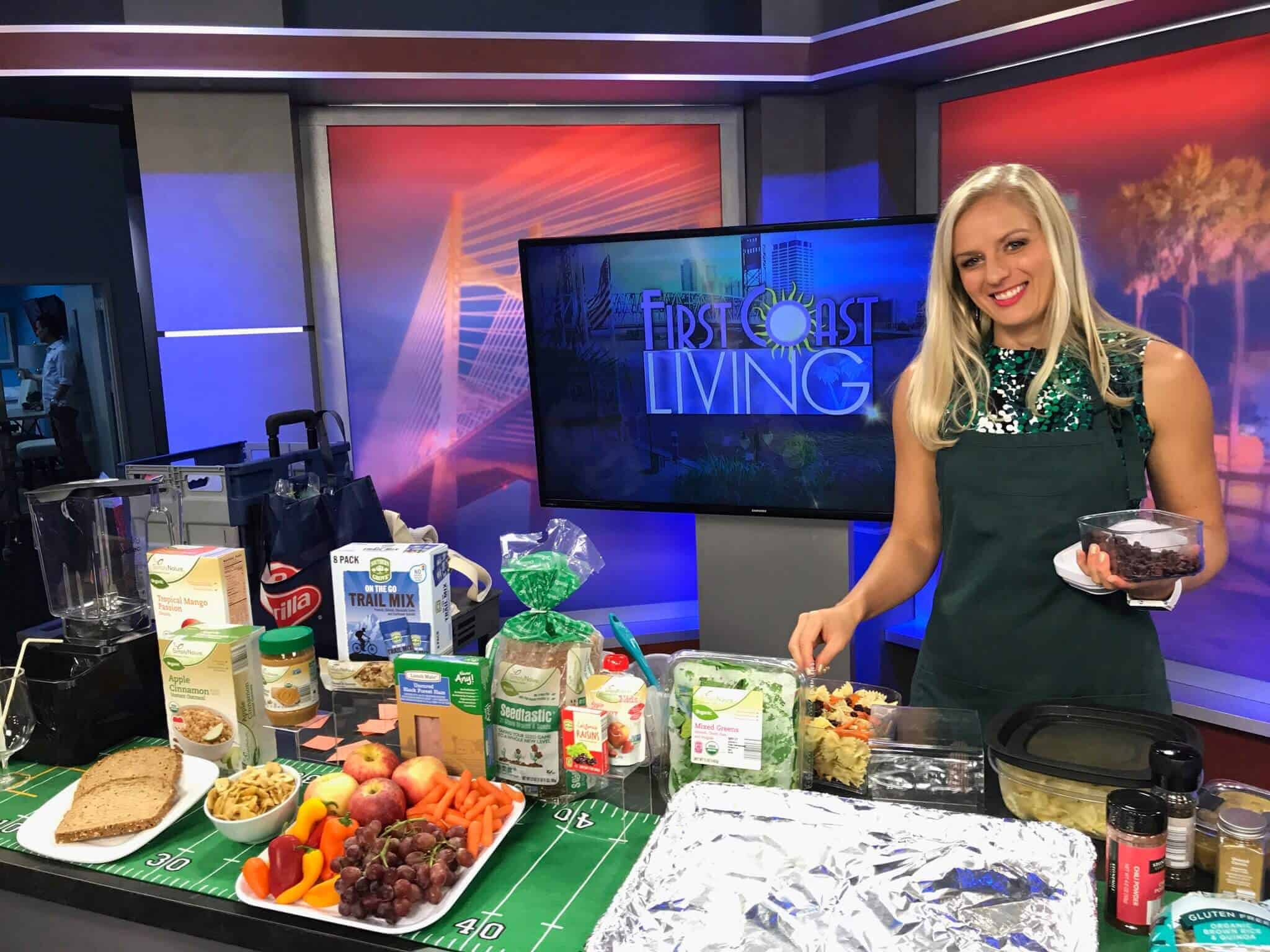 This blog post and TV segment are sponsored by ALDI. I am thrilled to partner with them to share about healthy eating for less.
Even though my kids are not teen athletes, yet, keeping our kitchen stocked with healthy foods often feels expensive. Fortunately, many years ago a family member encouraged me to give ALDI a try. Boy, am I glad that I did. ALDI has saved me so much money, up to 50% on some products, and made grocery shopping simpler and easy.
Today, it's my pleasure to share the good news of ALDI with you and share some of my favorite ALDI foods with you. Check out this TV segment I worked on with ALDI to find out my favorite ALDI foods and recipes.
Click HERE to see the video if it doesn't load.
To summarize, here are the products and recipes I mentioned. 90% of ALDI foods are their own exclusive brands so I've listed the brand names to help you get more familiar.
Breakfast
Tropical Superfruit Smoothie Recipe
SimplyNature Organic Oatmeal
SimplyNature Granola
SimplyNature organic frozen blueberries
SimplyNature organic fresh spinach
Happy Farms Greek yogurt
SimplyNature organic peanut butter
Lunch Snacks
Southern Grove Trail Mix To Go (with no synthetic colors!)
Southern Grove Banana Chips
Fresh apples, grapes, baby carrots, & mini peppers
SimplyNature Seedtastic whole grain bread
Never Any! Uncured Black Forest Ham
SimplyNature Squeezable Fruit
Southern Grove California Raisins
Dinner Solutions
SimplyNature Mixed Green
Chicken Fajita Sheet Pan Recipe
Apple Cranberry Chicken Orzo Recipe

(I used pasta in the segment, instead of orzo.)

liveGfree

Gluten Free Pasta
SimplyNature Organic Extra Virgin Olive Oil
SimplyNature Organic Cumin
Stonemill Essentials Chili Powder
Specially Select Sicilian Extra Virgin Olive Oil
If you are totally new to ALDI, or you haven't shopped there in a while, please check out my other ALDI posts:
Have you shopped at ALDI yet? Leave a comment and tell me about your #ALDIlove.