Planning a special night at home? Look no further than these simple, yet elegant, dinner ideas for two that encourage being together over being perfect.
Jump to:
This post is sponsored by ALDI. I am honored to work with them.
Valentine's Day is kind of a funny holiday. Some see it as a wonderful reason to celebrate love and others don't like being forced to do so. There's also the rise of "Galentine's" and just celebrating with friends, which I am here for.
Me and Coach have never been hard-core Valentiners. I do love celebrating holidays (as in, I even love Flag Day) but now that we have our boys, the idea of this holiday being all romantic is a little far fetched. So, I embrace the fun of it and make a fun family dinner of heart-shaped empanadas and some kind of chocolate dessert.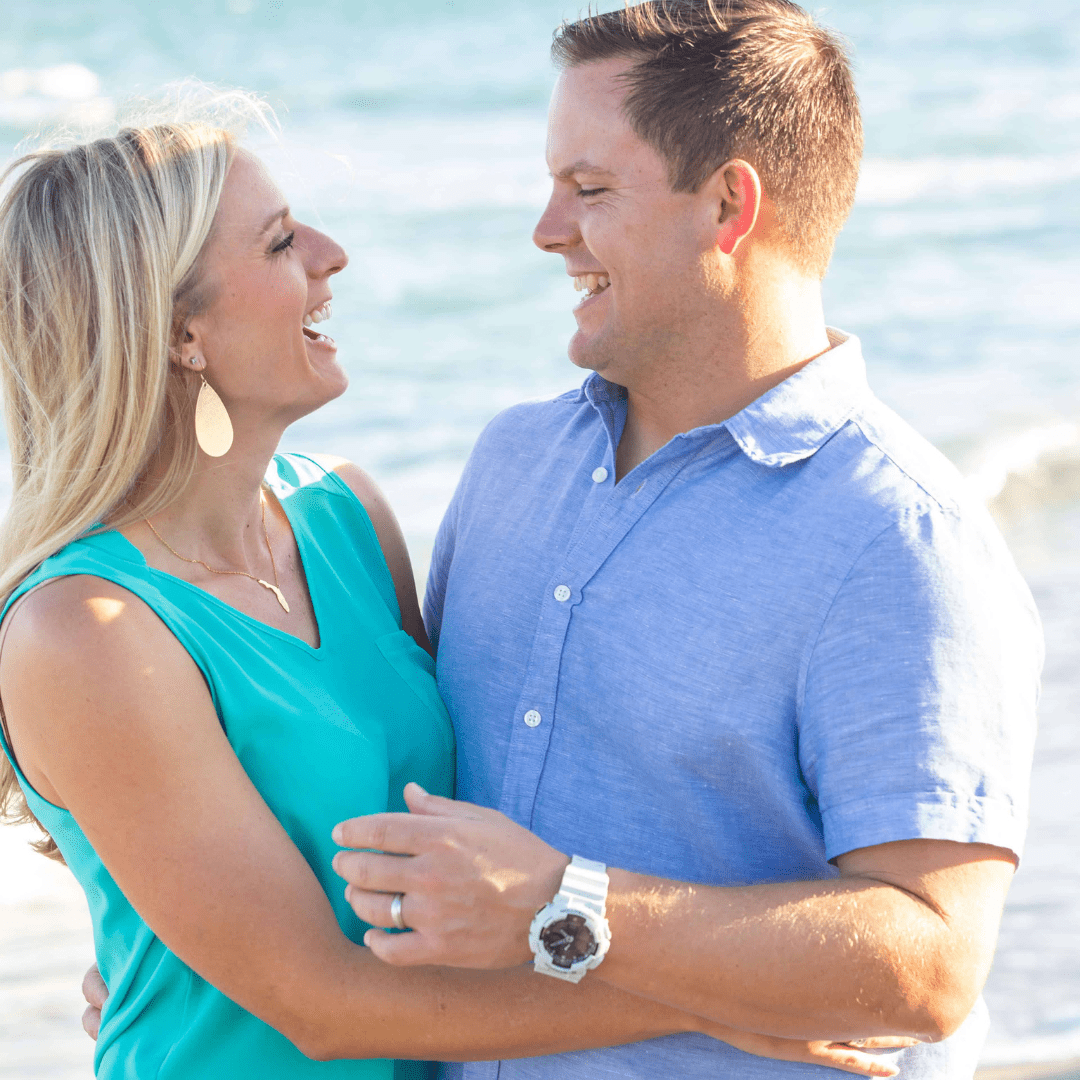 However, Valentine's Day does remind me how important and wonderful a nice dinner can be. In the rush of life, I don't often take the time to plan a "Menu" for a special dinner with my man. There have been nights where Brian and I put the kids to bed as early as we possibly can, and then go to work making a dinner just for us. We eat late, but it's really fun. Having fun is such an important ingredient for a healthy relationship. Sometimes it takes work to have fun, which sounds so counterintuitive, but it's always worth it.
So, if you're here looking for dinner ideas for two, then I encourage you to also consider these ideas:
Give your friend or significant other the gift of your focus as well as yummy food.

Put phones in another room while you enjoy your meal.

Focus less on doing the "perfect" thing and more on being together.
To help us all out, I'm partnering with ALDI to put together some dinner ideas for two. Consider this like a running list of good ideas to pull out any night you are looking to cook something special at home, Valentine's Day or not. Here's the thing though: it can't break the bank. If I'm going to drop a bunch of money on a meal, I'll be honest, I'd rather someone else be cooking and cleaning. So yes, I want something special to cook at home, but it can't cost as much as a meal out.
Thankfully, ALDI is the perfect place to shop when you need quality and value. Guys, I've been shopping at ALDI for years and I love it more and more. Not only does it have great food, but they also carry fresh flowers, cards, award-winning wine, decorations, housewares, pet supplies, and more!
If you're new to ALDI, you might appreciate a little guidance on what to look for during your first trip. Check out these posts on that very topic:
And now for those dinner ideas for two. The goal here is simple, yet elegant food with a touch of indulgence. Finger foods and apps are the perfect choice since they are quick to prepare.
Idea 1 - Charcuterie Board
First, start the night off with a killer charcuterie board.
Just the name alone sounds fancy. In case you were wondering, "charcuterie" is a culinary term used to describe prepared meats like bacon, ham, and sausage, traditionally, all pork derived. So, if you are going meatless on your board, just call it a cheese platter. #YoureWelcome
Unfortunately, these simple boards can cost you big bucks, but not at ALDI! ALDI has so many amazing gourmet foods in their Specially Selected brand. I love their gourmet cheeses like Specially Selected Aged Reserve Cheddar but it doesn't end there. This line also carries Prosciutto Panino, Fruit Spread, and Mini Naan Bread which look and taste wonderful. One of my favorite products to buy at ALDI regularly is their Happy Farms Preferred Goat Cheese Logs. The price is so good on these!
Round off your plate with an assortment of nuts, crackers, and fresh or dried fruit. Voilà!
Idea 2 - Great Appetizers/Finger Foods
If you're stressing about making the perfect recipe for your dinner for two, I can totally understand. I can get worked up about finding just the right thing. Instead of an involved recipe, why not try appetizers or finger foods? It's also a great way to enjoy more indulgent components like a cream sauce because you are only eating a mouthful.
Here's some great ideas from the ALDI test kitchen that I think would make perfect appetizers for a dinner for two.
Talk about a simple, yummy app. These grilled baguette slices are topped with a lemon cream cheese and fresh cut fruit, and drizzled with honey. There's just something so amazing and romantic about honey, at least I think so. In fact, honey is one of my favorite foods. So this is a perfect choice in my opinion.
When you share you are making scallops, eyebrows raise and mouths water. At least this is what happened when my man discovered ALDI Specialty Selected Jumbo Scallops in our freezer. One package is all you need for this appetizer and it's definitely over the top on flavor!
Idea 3 - Serve Chocolates for Dessert
As a person who loves to bake, it's not uncommon for me to pick a very complicated, time consuming dessert for a special dinner at home (i.e. cheesecake). I have learned, however, that I may be the only one who really cares that I spent all day making it from scratch and good chocolate is all you need. I can save myself a lot of time and energy by simply enjoying good chocolates for dessert (this is me reminding myself about the being > doing).
ALDI seriously has all the fancy chocolates you need at an amazing price. You can buy a wide assortment of chocolates and display them on a pretty platter. This may be your mic-drop-moment as prep time equaled 30 seconds and there's not a single dish to wash.
My favorite ALDI chocolates to look for are: Choceur Chocolate Covered Almonds, Specially Selected Dark Chocolate Covered Sea Salt Caramels, Moser Roth Luxurious European Chocolate Truffles, and Benton's Macaroons Chocolatey Coconut.
Idea 4 - Great Wine
As a wine lover, this component of a special dinner for two is very important. While I don't go so far as to make sure my wine is "perfectly paired" with food, I do want something that complements the meal and tastes expensive, but isn't.
ALDI wine is something I buy on the regular for this kind of occasion or any meal really. My favorite reds to look for are: Exquisite Collection Malbec, Peaks & Tides Cabernet Sauvignon, Burlwood Cellars Brut Sparkling, Intermingle Red Blend and Scarlet Path Lodi Zinfandel.
I hope this list of dinner ideas for two gives you a starting point for a meaningful meal with a friend or loved one. Remember, being together > doing.