Recently I posted about "How to Prioritize Foods for Balanced Eating". It's something I have been wanting to write about for some time and it's a core principle in my Make Healthy Easy Philosophy. I encourage you to read it when you get a chance.
Today, I am excited to partner with ALDI to talk about prioritization and summer eating. (Thank you to ALDI for sponsoring this blog post.) Oh man, do I love summer and all it's glorious food! It just brings joy to my heart and a smile to my face. The nostalgia of summer and the joy I just described can make prioritizing food tricky. I know I'm guilty of thinking "but it's summer!" on more than one occasion.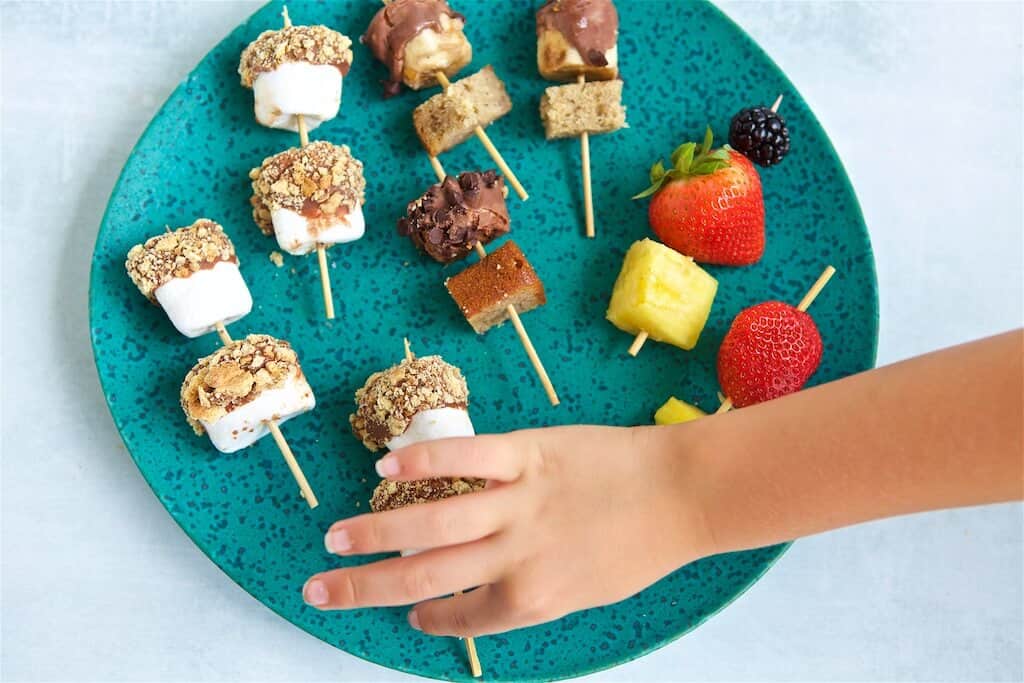 Remember, we don't beat ourselves up over past mistakes. Rather evaluate them for things that worked and did not work, and think about how we might do things differently next time. Part of this process is coming up with a better plan for that "next time".
Learn a little more in this TV segment I did on behalf of ALDI:
I like to have a balance between high priority indulgent food (usually this is in the dessert department for me, but not always) and lighter versions of favorite party foods. To clarify further, I will not serve the over-the-top version of everything, I will only pick one or two things to go indulgent on, and then choose healthier versions of other food.
Thanks to ALDI, making a plan for balanced food options, or high priority indulgences, is both delicious and affordable. ALDI offers a tremendous variety of healthy foods, including an extensive selection of organic produce, readymade salads, and better-for-you appetizers.
Personally, I love chips and dip at a party, but it's not "the main event." Therefore, I like to provide dips that have some nutritional value too. ALDI's Simply Nature Organic Hummus and Little Salad Bar Classic Guacamole are two dips that I almost always have on hand. They taste so good (I literally get compliments on them all the time), they're an amazing price, and they provide fiber and healthy fats that no one even notices. These are lighter versions of party dips to allow for more enjoyment of things to come later.
Having a salad at a party should never be a downer, but it's important to me to bring balance to our meal. If you're going to serve a salad at a party, it has to be special. One of these showstopper salad recipes from ALDI will definitely do the trick: Mix and Match Watermelon Salad or Citrus Popping Kale Salad.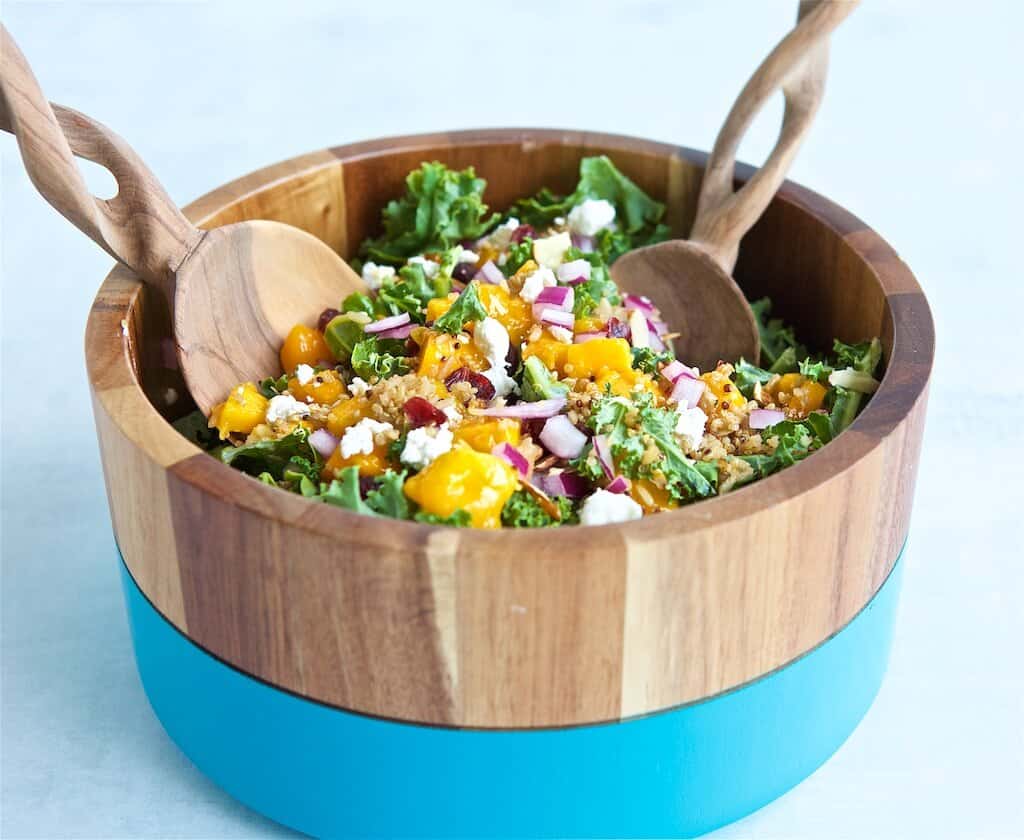 The main entree at a summer gathering can go in different directions. In light of prioritization, I consider the context of the food in the meal and what is the main point of the meal. If we are going to be all about the entree, you better believe we will grill up juicy steaks or burgers. But if perhaps my point is enjoying good wine with the meal, or the dessert, then I will choose something lighter, but still tasty. Great examples of this are Margarita Grilled Shrimp Tacos or Zesty Turkey Lettuce Wraps.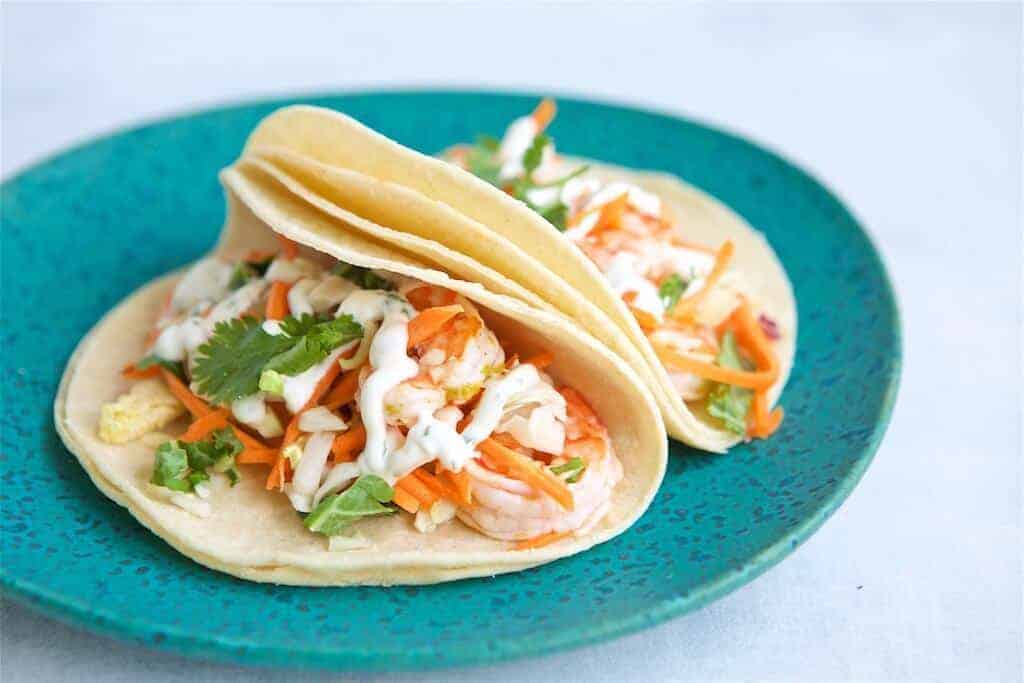 The good thing about both of these recipes is they taste and look like fun, summer food. No one is missing out here.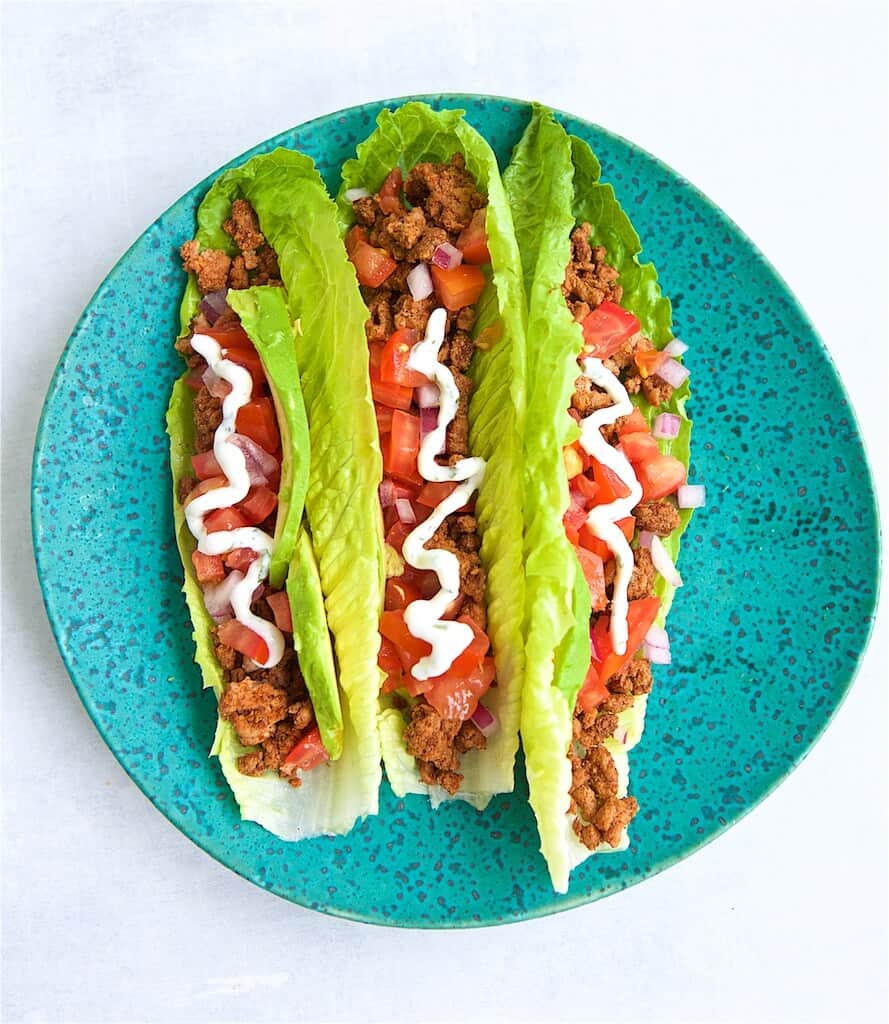 Notice all the fruits and veggies in these recipes! Plus, seafood is a great protein choice for a lighter dish.
Now, let's talk about dessert. Perhaps you've picked up on my love of dessert. It's not atypical for me to plan the dessert first and then go backwards from there. =) One thing I've started to work on though, is that a casual gathering doesn't have to have dessert. Again, it's about prioritization. If the greater priority is time with friends or another dessert later in the week, then skipping it all together is something I'm becoming more comfortable with.
If you want to serve a dessert, but it's a low priority food for you, then I like these ideas from ALDI. Fruit Salad Kebabs are beautiful and healthy. Don't forget anything on a stick seems fancier! Keeping with the kebab theme are these Dessert Skewers. I like this idea because you get a perfect portion of interesting dessert bites.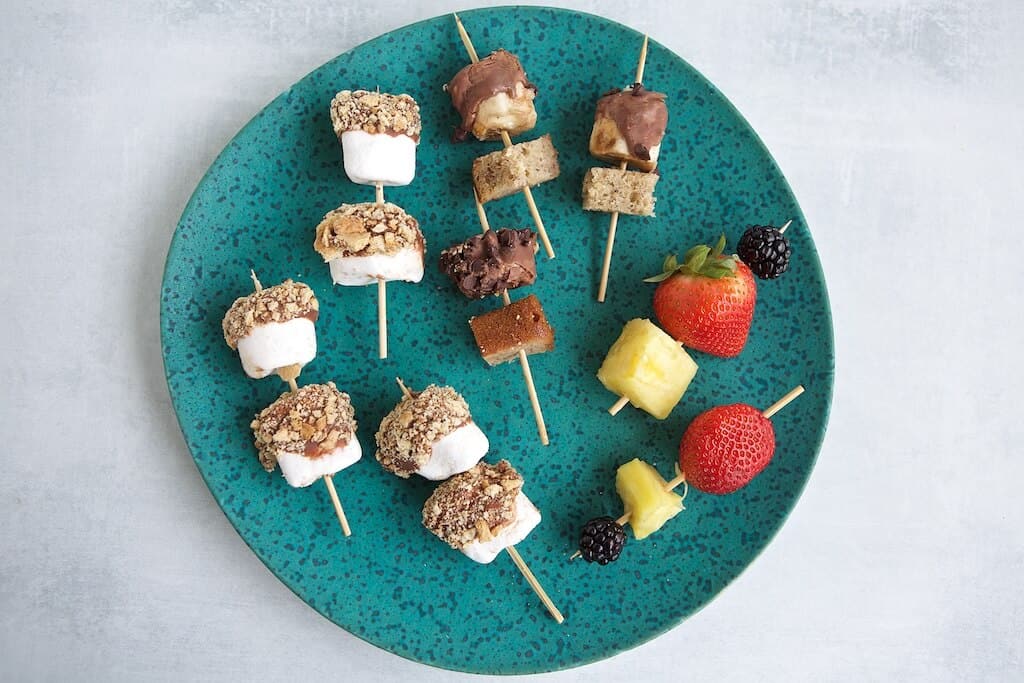 Another way to serve a perfect portion is cut ice cream treats into bite size pieces. Serve them on a platter with toothpicks and allow yourself and guests to decide how much is a "single serving".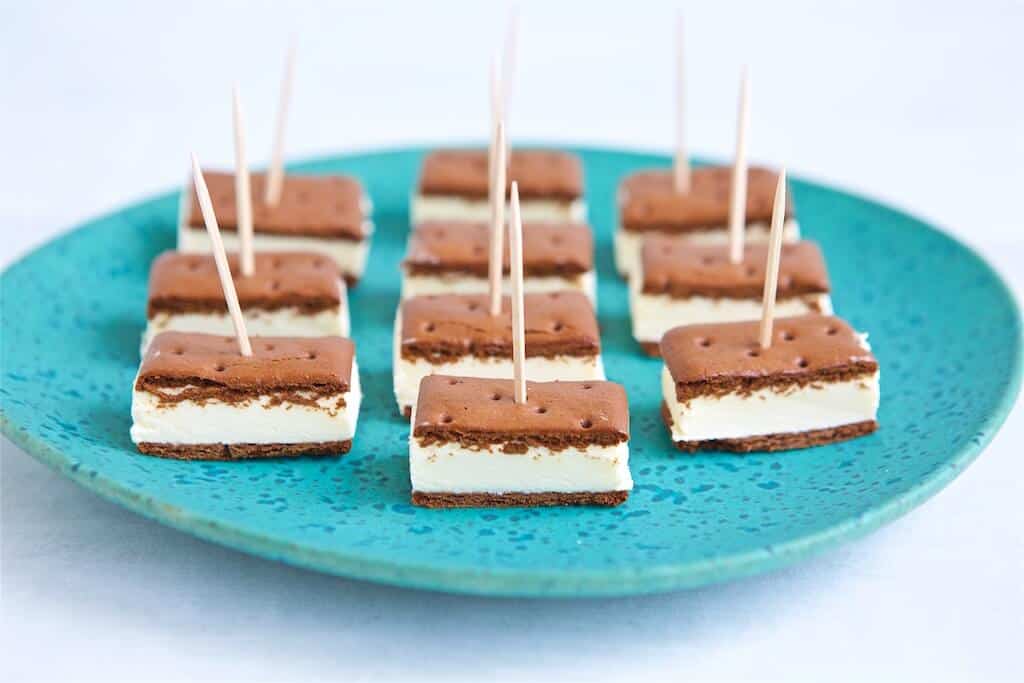 If dessert is high priority for you (as it often is for me), then I highly recommend making something completely awesome. One of my current favorite dessert recipes is this Backwards S'more Bar. I actually made this for a July 4th party and it was a huge hit!
The last area of summer parties to talk about is beverages. It's a hard area to prioritize because, well, having a drink, or two, is really nice, especially at a gathering. There's not just one way to prioritize drinks in this kind of situation. In fact, you may choose a different strategy each and every time. Here are some ideas for prioritize your drinks, especially alcoholic drinks.
Choose to have either one drink as everyone is mingling or a drink with dinner.

Upgrade your beverage priority and downgrade another food of the meal and choose a more balanced option.

Commit to drinking water before and after each alcoholic beverage.

Choose to pass on alcohol completely and thoroughly enjoy another food at the meal.

Bring a sparkling water you enjoy in place of alcohol. ALDI has a great selection of flavored sparkling waters in their PurAqua Belle Vie line.
If you choose to enjoy an alcoholic beverage, then make it a good one. Choose high quality options that really satisfy. Fortunately at ALDI, they have a great selection of award-winning wines at great prices, many $10 or less. I'm a big fan of their wine and beer and have several favorites like the Exquisite Collection Sauvignon Blanc, Intermingle Red Blend and William Wright Reserve Pinot Noir.
I hope this was a helpful exercise in learning how prioritization can play out at a summer gathering. There's no wrong or right way to do it, only practicing to find success in each situation.
What do you love to serve at summer gatherings? Leave a comment and let me know.