This post is sponsored by ALDI. I am proud to partner with them.
In case you didn't know, sports are a big deal in our house. (If you don't know why that is, read all about Team Braddock here.) Food is also a big deal - especially with growing boys, So, when they come together through a major event, imaginary fireworks go off in our home. Careful planning ensues to determine when to watch and what to eat while watching.
Let's just all confess that eating during sporting events is fun, but it's easy to go overboard and eat way beyond fullness. It's also way too easy to spend A LOT of money on food. Honestly, all of this has happened to me on numerous occasions.
ALDI is my go-to for finding high-quality food for my family, without breaking the bank. This month, I am collaborating with ALDI to share March Madness® menu ideas and 3 tips for healthy eating at sports parties that deliver on flavor, affordable prices and give a hat tip to mindful eating. That's a win-win if you ask me.
Check out my TV segment on First Coast Living all about it and keep reading for 3 tips and links to these delicious ALDI recipes.
Tip #1 - Making "big ticket" food items at home saves money and keeps your overall calories in check.
Sure it's easy to order pizza for the big game, but when you make pizza at home, you can save a lot in calories, sodium, and money! Grilling pizza (indoors or outdoors) is a really fun way to make your homemade pizza exciting. And this Grilled Barbecue Chicken Pizza main dish from ALDI delivers on big flavor!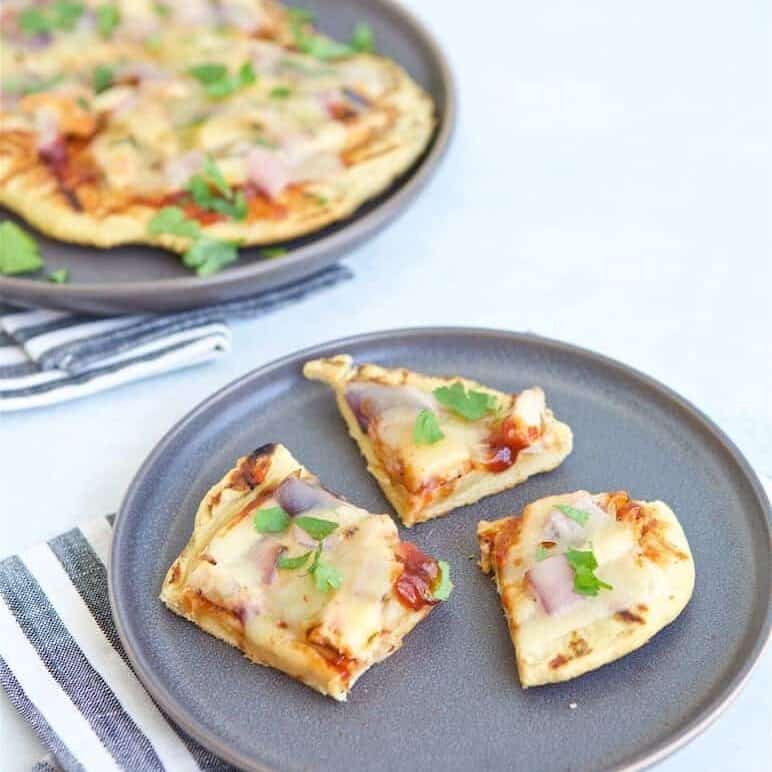 Here's what you'll need from your local ALDI:
For the Crust:
3 cups Baker's Corner All Purpose Flour
1 ½ teaspoons Baker's Corner Baking Soda
½ teaspoon Stonemill Iodized Salt
1 tablespoon Berryhill Honey
¼ cup Carlini Vegetable Oil
½ cup water
½ cup Holland Lager 1839
2 tablespoons Carlini Extra Virgin Olive Oil
For the Topping:
½ cup Sweet Baby Ray's Original Barbecue Sauce
6 ounces Kirkwood Chicken Breasts Strips
¼ cup sliced red onion
8 ounces Happy Farms Deli Sliced Mozzarella Cheese
8 ounces Happy Farms Deli Sliced Pepper Jack Cheese
2 tablespoons cilantro (You could also add other fresh vegetables like bell peppers.)
Tip #2 - Using BIG, bold flavors can be very satisfying without needing huge portions or tons of food options.
Serving healthy food at your sports-watching party can feel conflicting to me. I want to make healthy options available but know that they likely won't get eaten like other foods. Sigh. So if you're going to serve healthy food, it has to be exciting and be FULL of flavor. Instead of serving a bowl of tortilla chips, try this Parmesan Roasted Garbanzo Snack  recipe from ALDI. It's a fun, poppable food with bite-sized pieces that also has protein and fiber to help you feel full and satisfied on less.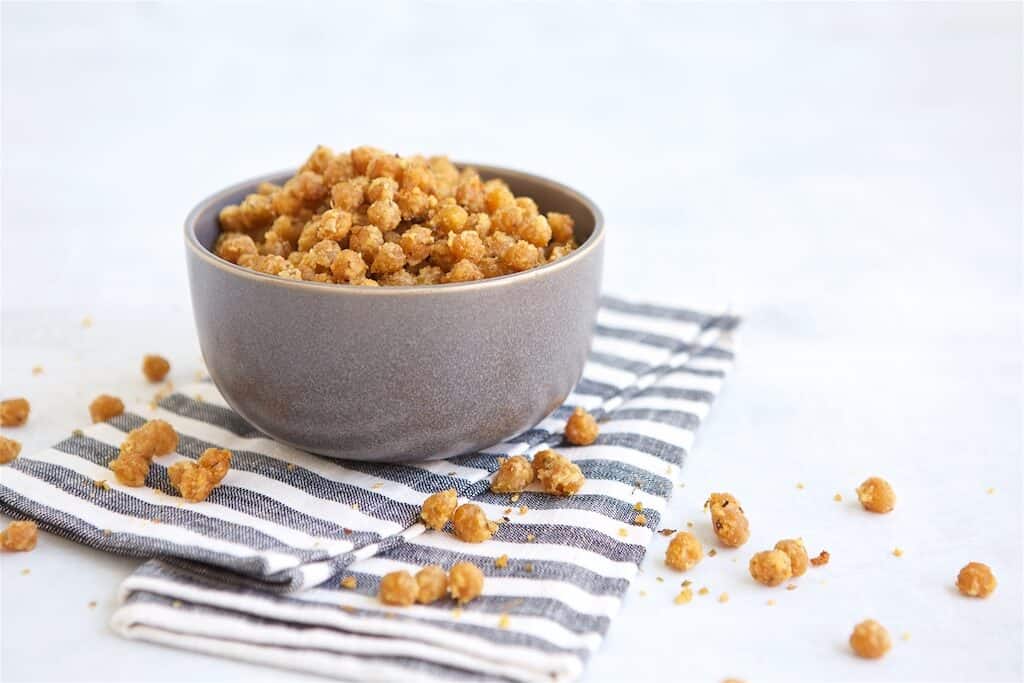 The best part is that it's made with only 6 simple ingredients:
2 15.5-ounce cans Dakota's Pride Garbanzo Beans
½ cup Reggano Parmesan Cheese
2 teaspoons Stonemill Garlic Powder
2 teaspoons Stonemill Oregano
1 teaspoon ground Stonemill Sea Salt Grinder
2 tablespoons Carlini Pure Olive Oil
Tip #3 - Revamping favorite foods into different versions makes your party spread exciting and more mindful.
If you are bored of the same ole, same ole sports food (pizza, burgers, wings, pizza, burgers, wings…) then this tip is just for you! Revamping favorite foods into new configurations (i.e. on a stick) makes them exciting and can also help naturally manage portion sizes. These Mini Burger Skewers are another GENIUS ALDI recipe that makes burgers even more exciting.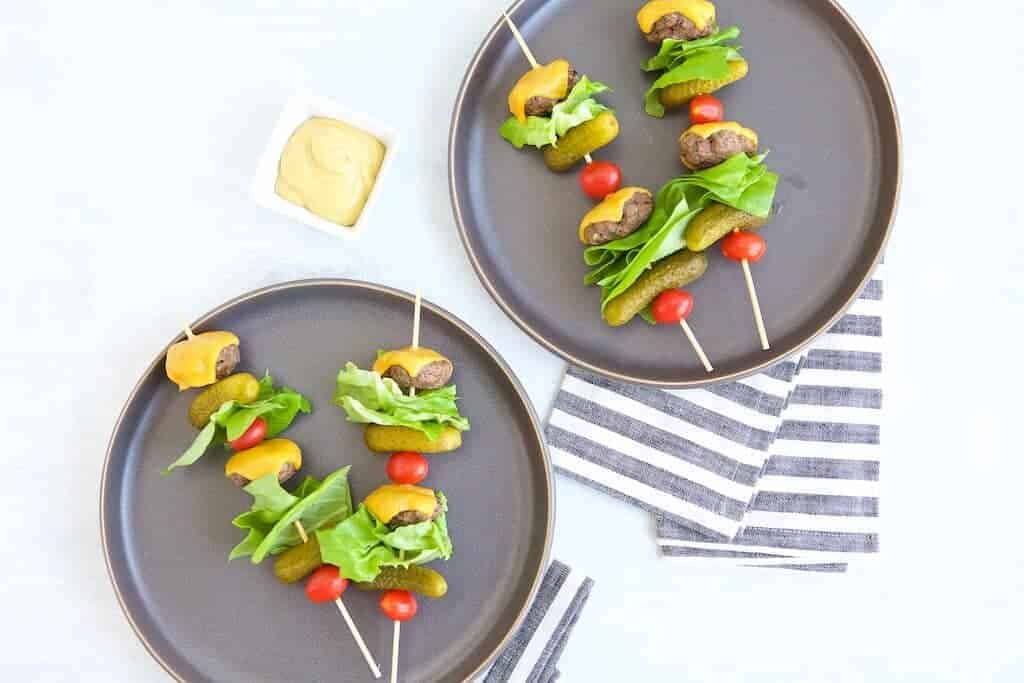 Here's what you'll need:
1 pound Simply Nature Organic Grass Fed Ground Beef
1 tablespoon Stonemill Steak Seasoning
1 tablespoon Worcestershire Sauce
1 teaspoon Stonemill Garlic Powder
3 tablespoons chopped parsley, divided
3 tablespoons chopped chives, divided
4 Slices Happy Farms Deli Sliced Cheddar Cheese, cut into 4 pieces each
¼ cup Burman's Dijon Mustard
2 tablespoons Burman's Mayonnaise
16 grape tomatoes
5 Great Gherkins Baby Dill Pickles, cut into 3 pieces diagonally
16 small pieces of lettuce
Tip #4 - Make your alcoholic drinks feel special to avoid excessive drinking.
When you are watching hours of sports it can be easy to down many drinks without realizing it. Once when I was working with a client who wanted to more mindfully enjoy his beer, we came with the idea to drink it in a frosty mug to make it more of an "event". If felt more official and enjoyable because he hadn't just popped the top of a bottle or can. If you know you are watching sports for hours on end, and don't want to drink too much through that process, considering icing up some good mugs and pouring a beer into it. Mentally, it may feel more special and help you keep better tabs on just how much you are drinking.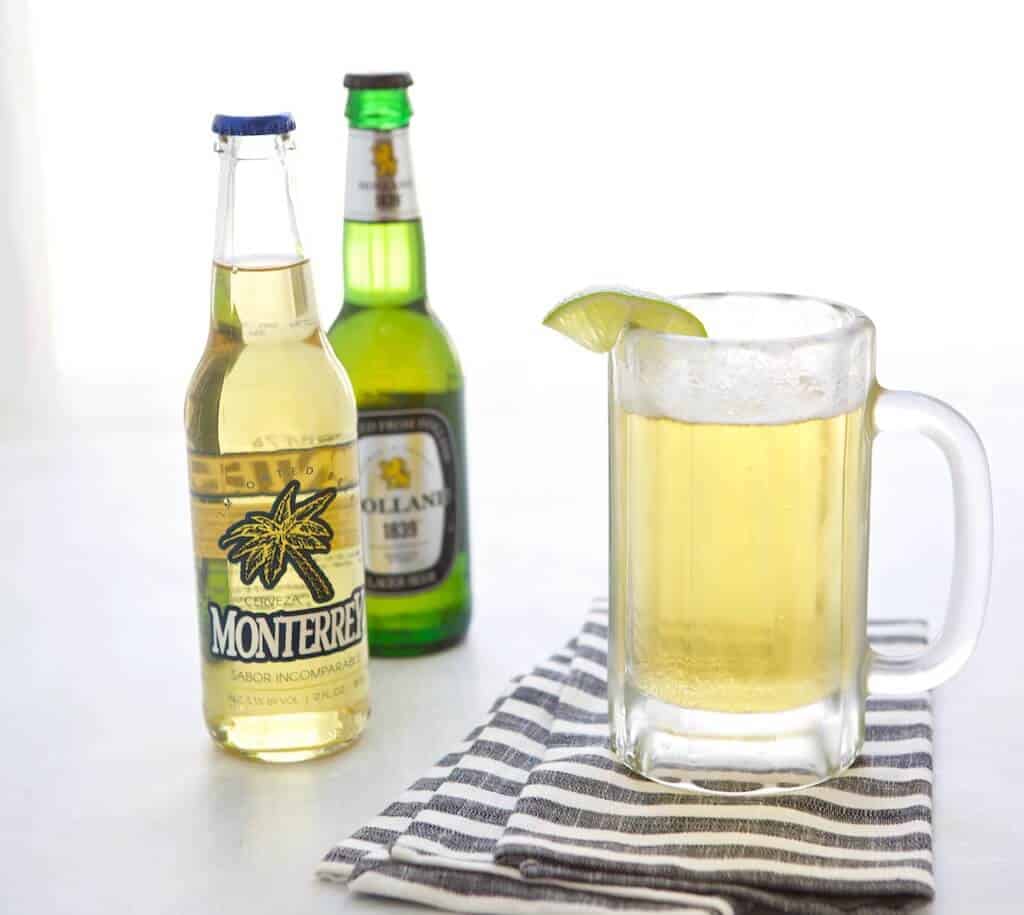 And if you haven't tried ALDI's beers, you need to add them to your grocery list. They are high quality without the high price, so your grocery budget will thank you. To make grocery shopping even easier, head to the ALDI US website and create a printable shopping list.
Do you have any tips for healthy eating at sports parties to share? Post a comment below or visit the Make Healthy Easy Facebook page and let me know! For more delicious recipes from ALDI, try these Easy Recipes for Families.
To going crazy in March!