There are a lot of options out there for fueling your body during running or any exercise or sport. While I am a believer, and user, of many sports supplements, it's good to know there are options for all natural fuel for running and sports.
Thank you to BODYARMOR for sponsoring this segment. I am so happy to work with them.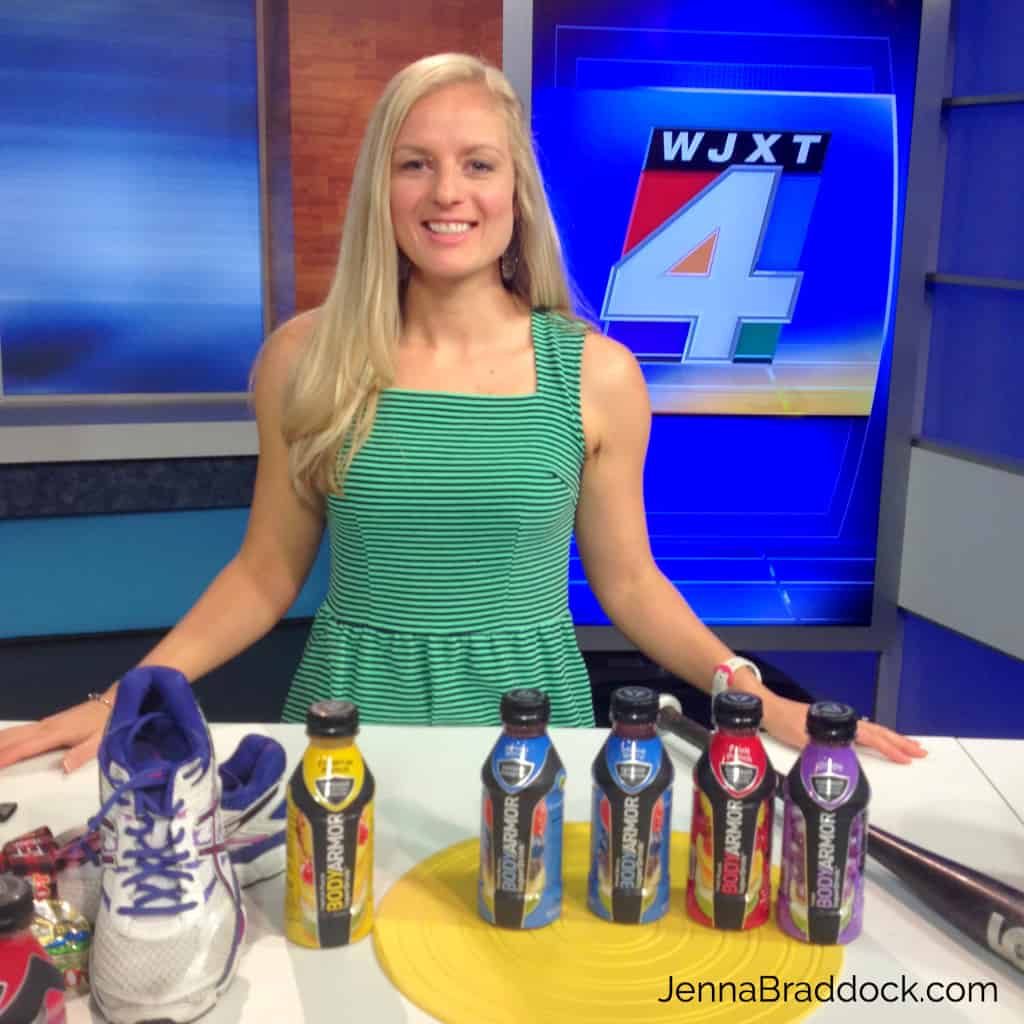 I appeared on our local morning show to share some ideas for all natural fuel options for running and beyond.
While I have no problem with some of the convenient sports nutrition products, it's nice to have other options that are easy to access and don't have artificial ingredients. This is especially important for young athletes who I don't want to have artificial colors or flavors.
What You Should Know
Any active person exercising/training/competing for 60 minutes or more can benefit from eating or drinking carbohydrates while exercising.
Fuel early and often -- within the first 15-20 minutes of an event.
All natural food choices include:

Raisins, dates or apricots
Bananas -- Try stuffing them in a tortilla for a banana quesadilla.
Pretzel sticks
BODYARMOR sports drink

Recover with tart cherries and my Chocolate Tart Cherry Recovery Smoothie
As a side note, I have been using BODYARMOR in my long runs, I've shared it with other runners and Coach's football players. So far everyone likes it. I love it on my runs. It's a great sports drink option that tastes wonderful!
Do you have a favorite food you use as fuel? Leave me a comment and share!
Have a healthy day.
Jenna