Looking for the BEST foods your body after a workout? Try this easy Chocolate Tart Cherry Smoothie; it's loaded with everything your body needs to fully recover.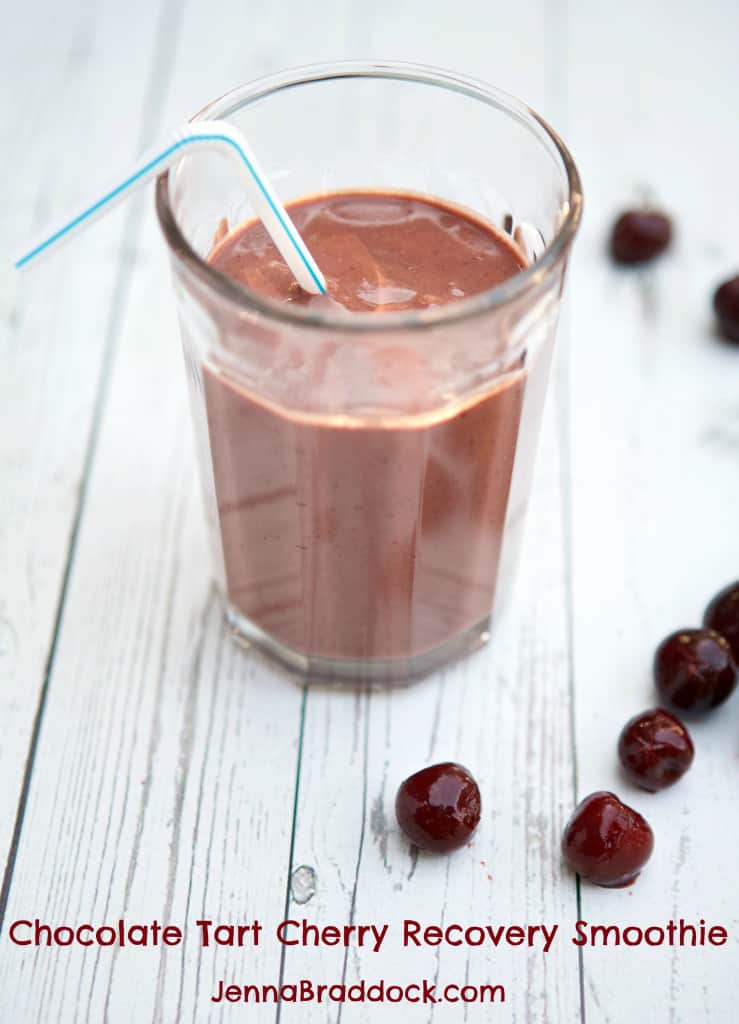 Today (March 11th) is National Registered Dietitian Nutritionist Day. It is a day
that fills every RDN with a lot of pride because our professional is full of hardworking, compassionate, creative and SMART people. If you know a RDN in your life, give them a little love today. =)
To celebrate this day, I'm giving a toast to all my colleagues with a new smoothie recipe that I'm really excited about, my Chocolate Tart Cherry Recovery Smoothie.
Since I've been training for the River Run 15K this weekend, I been playing with this smoothie recipe to include all the amazing foods my body needs to recover well after long runs. People, I can honestly say IT IS WORKING! Both me and Coach drink this after our long runs and both of us have noticed being less sore the next day. Why? Well let me tell you about these magic ingredients...
Tart Cherries - Tart cherries have been found to improve recovery time and reduce muscle soreness after exercise. (They also may improve the quantity and quality of your sleep, but I'll talk more about that another day.) Tart cherries are widely available as 100% juice, dried, frozen and most recently I've discovered them canned in water, thanks to my new favorite store, Aldi. Ideally, you should consume 1 cup of juice or berries on a daily basis leading up to a strenuous event and then continue for 2 days after the event.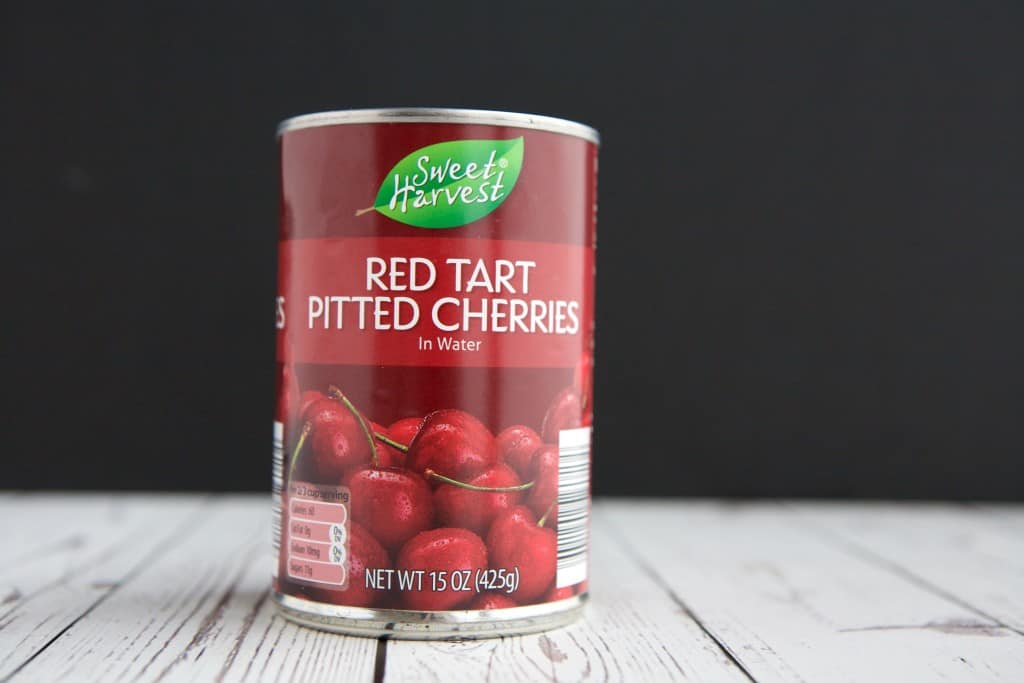 If you don't live near an Aldi, you can buy canned tart cherries on Amazon, where you can buy everything.

Cocoa Powder - Cocoa powder is the chocolate source with the most antioxidants and polyphenols. Because exercise (especially prolonged, intense exercise) increases the amount of harmful free radicals roaming around your body, you need more antioxidant rich foods to help quench them. Using cocoa powder in this recover smoothie gives you a Ka-Chow! (we're into the movie Cars right now) of antioxidants right after your workout to protect your body.
Greek Yogurt - The recommended amount of protein post workout is 10 - 20 grams. Well, that's a quite a lot and kind of hard to get unless your eating a piece of meat. So using Greek yogurt gives you a larger amount of protein than just milk (which is still totally fine).
Honey - In order for that awesome protein to get in to your muscles you need some sugar. So enter honey, an all natural choice. Post workout, sugar works like opening up the garage door of your cells to allow the protein to flood in and do it's repair work.
I'm kind of convinced that I've created the perfect recovery smoothie. The flavor is more on the tart side, but definitely enjoyable. Coach gives it 2 thumbs up, and you all know that's a big deal.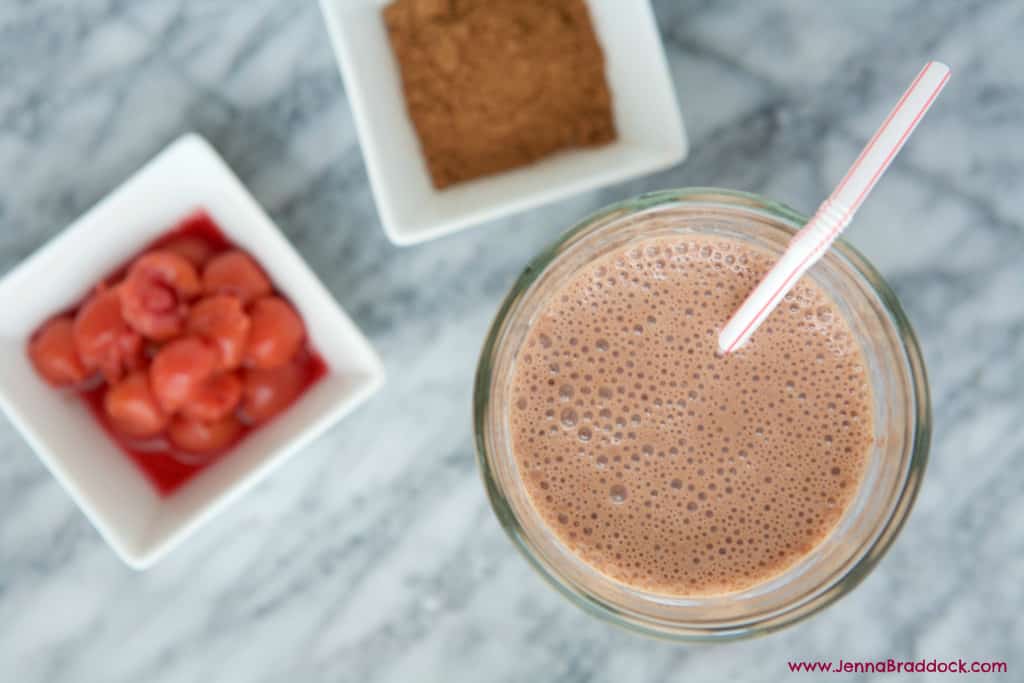 A great feature of this smoothie is that you can make it ahead and it still tastes great. I've made a big batch and kept it in a mason jar in the fridge. Just give it a little shake before serving.
Recovery nutrition is most important and beneficial when you are training or competing for over an hour. However, personally I've found that if I do an intense workout that's less than an hour (i.e. my outdoor boot camp class), consuming something like this smoothie makes a big difference in how I fell later in the day and the following day.
So no matter what kind of athlete you are or what you are training for, recovery nutrition and THIS smoothie could make a big difference in how your body responds.
Leave me a comment and let me know if you have ever tried tart cherries before.
Have a healthy day!
Jenna
Print
Recipe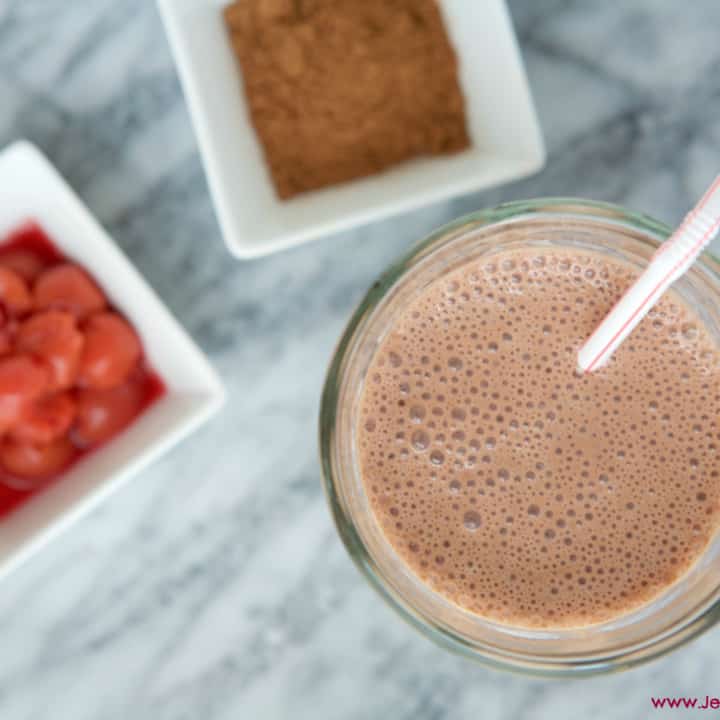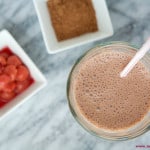 Chocolate Tart Cherry Recovery Smoothie
---
Author:

Total Time:

6 minutes

Yield:

1

-2

1

x
Description
Looking for the BEST foods your body after a workout? Try this easy Chocolate Tart Cherry Smoothie; it's loaded with everything your body needs to fully recover.
---
1

cup

plain, low fat Greek yogurt (recommend Cabot brand)

¾

cup

canned tart cherries in water (undrained OR tart cherry juice -- CHILLED)

2 tablespoons

cocoa powder

3 tablespoons

honey
Ice only if you want it
---
Instructions
Put all ingredients in a blender and blend until smooth. Add ice if desired. Can be stored in fridge for about 5 days.
Prep Time:

5 minutes

Cook Time:

1 minute

Category:

Smoothie
Keywords: smoothie, athletes, recovery smoothie