Need creative ideas for holiday gifts that inspire joy and wellness? Check out the Make Healthy Easy 2022 holiday gift guide for ideas that make an impact in the lives of people you care about.
Click the links in each section to shop products directly.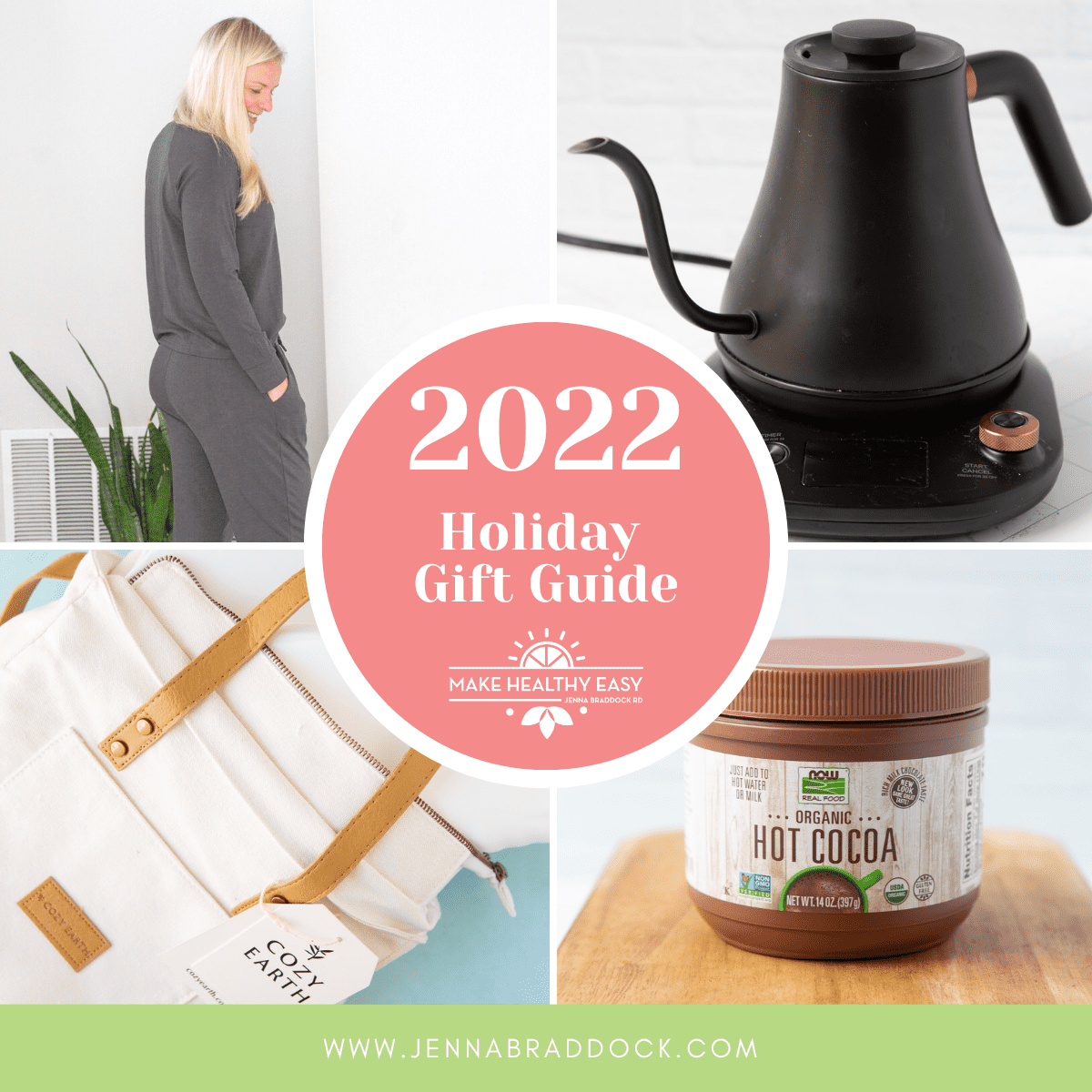 For even more ideas, visit my gift guides from previous years.
Jump to:
COZY EARTH LOUNGEWEAR & SHEETS
At the beginning of this year a friend gifted me a pair of very nice PJ's for my birthday. Prior to this, I wore whatever to bed - old t-shirts, ratty shorts, etc. I was fine with it, until I put on these new PJ's. Maybe it's the fact that I'm 40 now or maybe wearing the nice fabrics was truly life changing, but I have converted to being a pajama set wearing person. I'm never going back.
Fast forward to today and Cozy Earth sent me a pair of their incredible bamboo loungewear to try out (Bamboo Joggers and Ultra-Soft Bamboo Pullover Crew).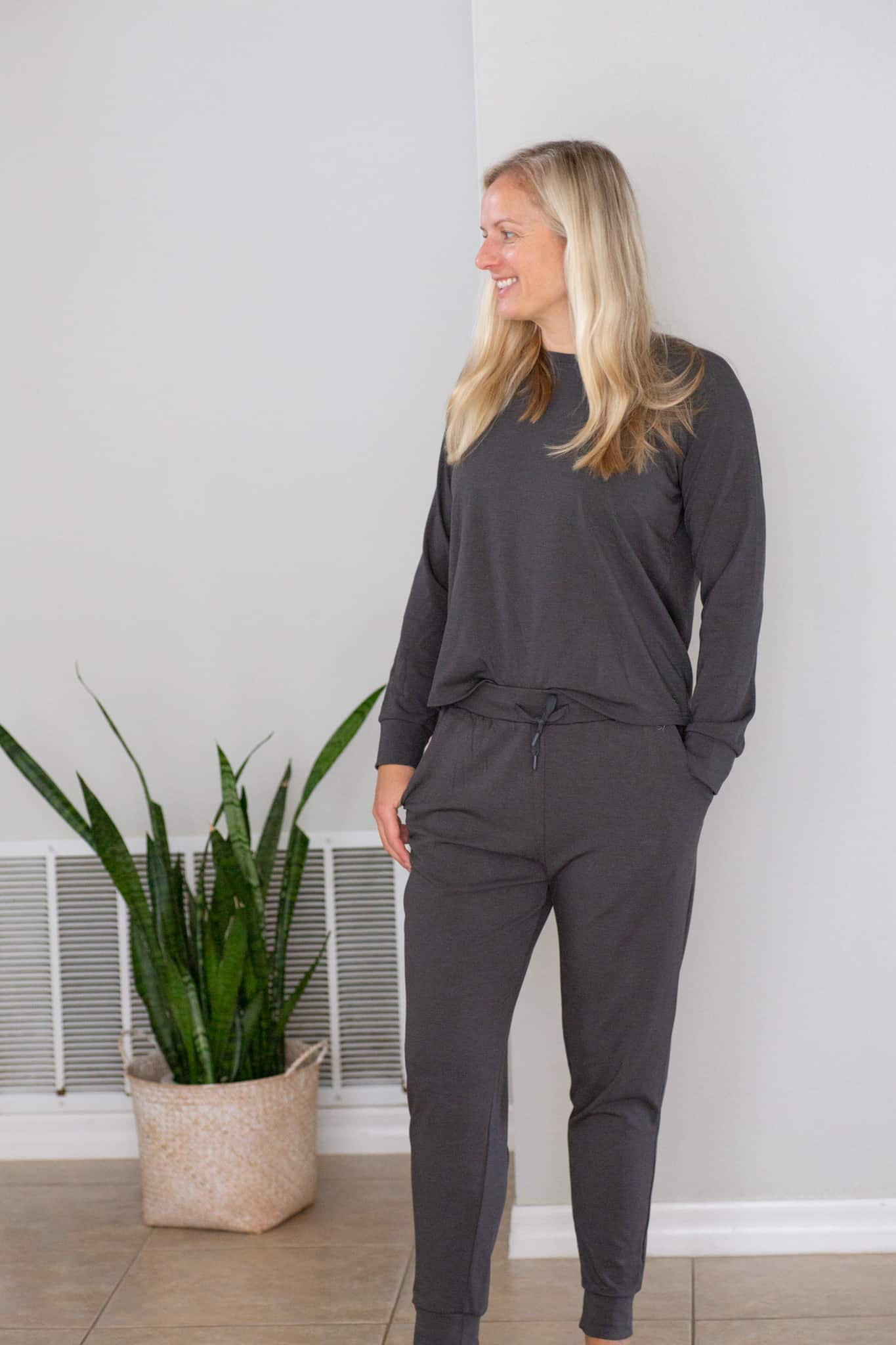 Guys, these are the jam!! They are so soft and warm but also really breathable, which is perfect for Florida winters. The quality of these pieces (and the packaging by the way) are so high quality. I do not mind running outside of the house to get the paper in these guys!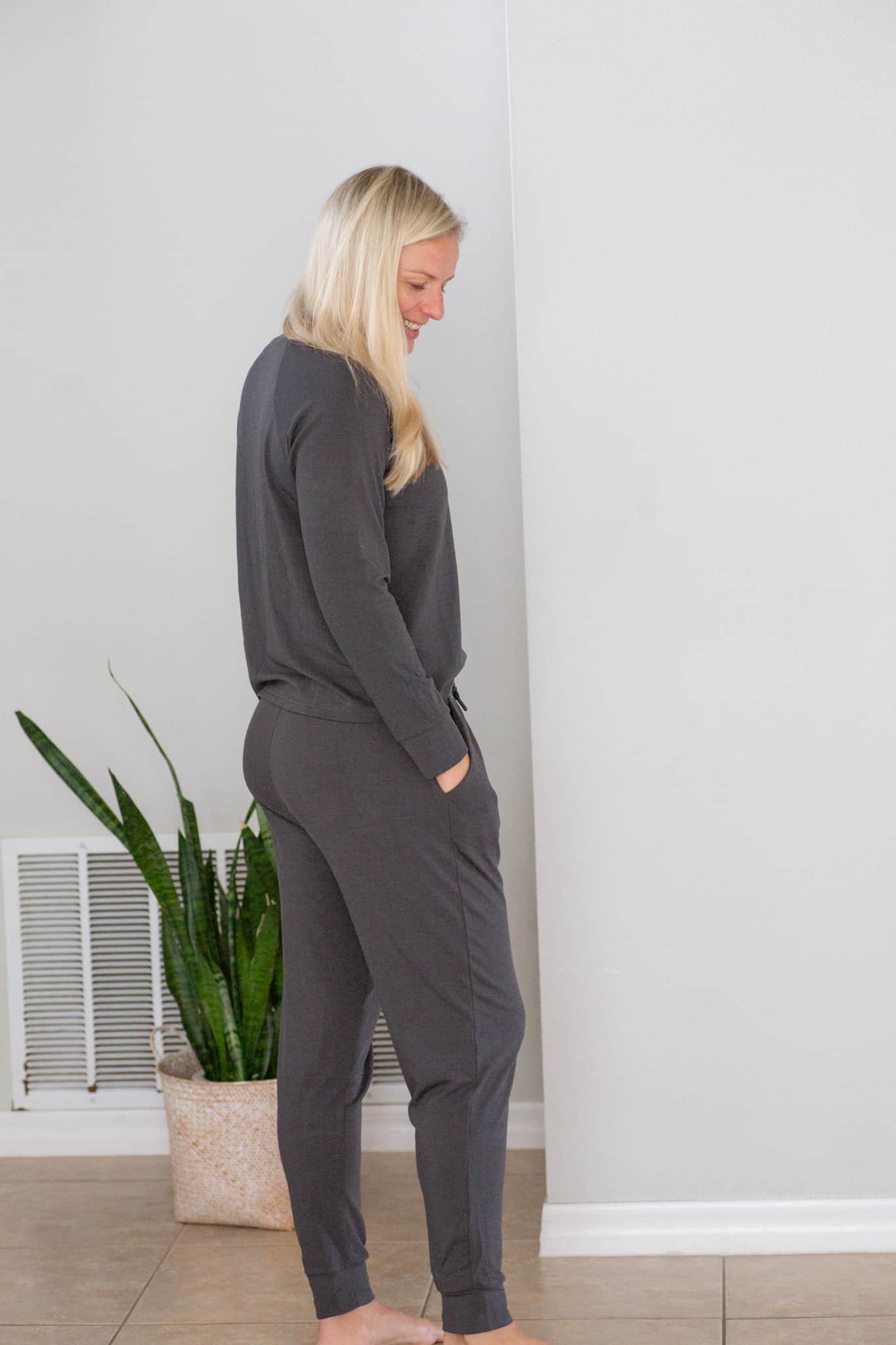 All of their jammies look amazing, stylish and comfortable and I've got my eye on their short sleeve bamboo pajama set.
Sheets
As soon as I tried on the loungewear, I wanted to know what else this wonderful company offered. I discovered their sheet sets, also made of bamboo, and I asked to try these too. I am VERY serious about sleep and sheets play a big role in your comfort and body temperature.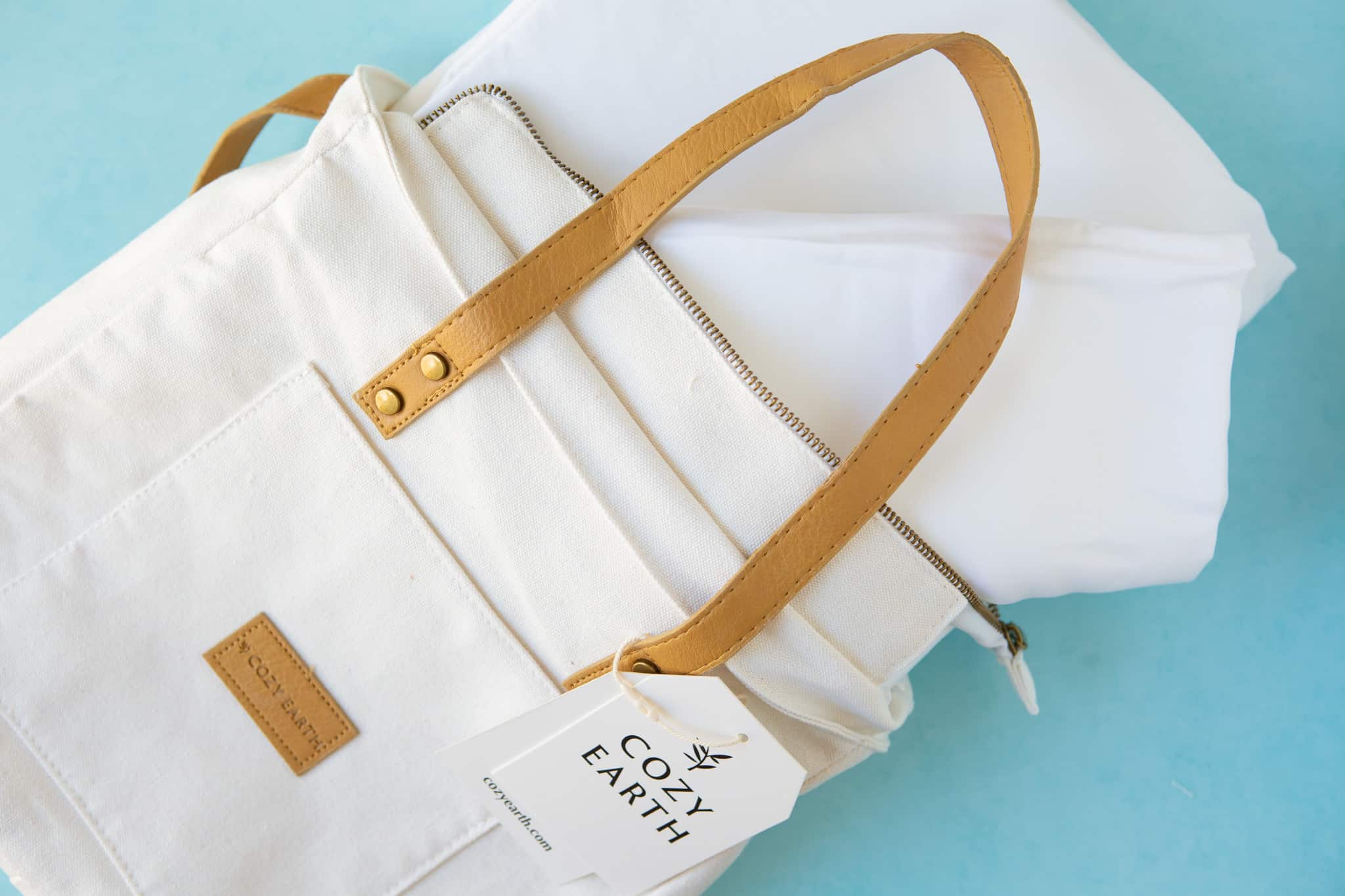 We now sleep in the Bamboo Sheets and oh my goodness, they are wonderful! They are so soft and cooling all while being high quality. Recently my husband looked at me at about 8pm and said, "I'm really excited to get in bed because of the new sheets." So there you go.
If you want to give the gift of better sleep, give someone you love a set of these beautiful sheets. Plus, they come in a beautiful bag that just screams "special".
I'm so glad that I've been introduced to this company (it's been one of Oprah's Favorite Things for 5 straight years) because of their quality and commitment to ethical practices.
I promise whoever you gift Cozy Earth clothing or sheets will absolutely love it! Shop with the links in this post and use code: MHE-THIRTY for 30% off!
INSIDETRACKER HEALTH ANALYSIS
Give the gift of health information with a plan from InsideTracker. InsideTracker is a lab work analysis company that gives you great insight into your blood work and genes beyond what you get from a traditional lab panel.
I've talked to a lot of clients this year who want to know more about their bodies - hormones, inflammatory markers, true nourishment, etc. They have done traditional lab work and it didn't show them anything helpful. Enter InsideTracker -- a lab company that analyzes your blood work with a much finer tooth comb and gives you actionable steps you can take to improve your health.
I'm very impressed by the medical review board, the type of data you receive from the tests and the ease of testing. This is something I am going to recommend strongly to my clients from here on out.
For the health minded person in your life, purchase them one of their comprehensive plans and give them the gift of a greater understanding of their body. For a special discount code, send me an email at [email protected], but they also run sales so keep an eye out for those.
BLENDJET 2 PERSONAL BLENDER
If someone in your life is a smoothie maker, then the BlendJet 2 Personal Blender is a GREAT gift. My mom gave me one of these earlier this year and it is awesome for making simple, personal smoothies or juices.
I've also recommended this to my clients who travel and want to make smoothies or shakes on the road. They are also loving it!
This blender works off a battery that charges just like any other device. It's easy to clean and has a built in single serving size. Plus, they come in a variety of beautiful colors! Shop the BlendJet website for the full variety of colors and options.
THE RUTHLESS ELIMINATION OF HURRY
I've read a few books this year that have had a profound impact on my soul and emotional health. The Ruthless Elimination of Hurry is one of them. John Mark Comer is quickly becoming one of my favorite spiritual authors. He is easy to read but incredibly engaging.
If you or someone you know is tired of being in a hurry, feeling disconnected from your soul, or constantly feeling rushed, this is a must read. This book will challenge you but also give practical strategies to experiment with. I'm fairly certain this is a book I will revisit over and over again.
This book also has a companion workbook that I think is a huge help to working through the idea of eliminating hurry.
LAITHWAITES WINE
I have been a Laithwaites wine customer for 3 years and I love it so much! Laithwaites sends 12 bottle boxes of wine at your preferred rhythm in addition to offering special themed cases throughout the year. They have a lot of fun holiday wine boxes including advent calendars.
The reasons I enjoy this company so much are : the super interesting wines they offer are not offered in stores, they learn your preferences and send you wines they think you'll like (it's almost always right on), and the prices are fantastic with most bottles being under $15. Lastly, they offer a money back guarantee - if you don't like a wine, you don't pay for it. I have only taken advantage of this once when we received a wine that I genuinely did not like. Sure enough, they quickly reimbursed me for the bottle. You can't beat that.
To get started yourself or purchase for someone else, click here for a special offer on 6 bottles and free glasses (I use mine all the time). Also keep in mind that these cases are great to keep around for when you need a housewarming or hostess gift over the holidays.
GOOSENECK ELECTRIC KETTLE
If you have a coffee or tea fan in your life this electric kettle is an amazing gift! I have one and use it all the time. Not only is it attractive (I have matte black) but it's also too easy to use and get water at just the right temperature.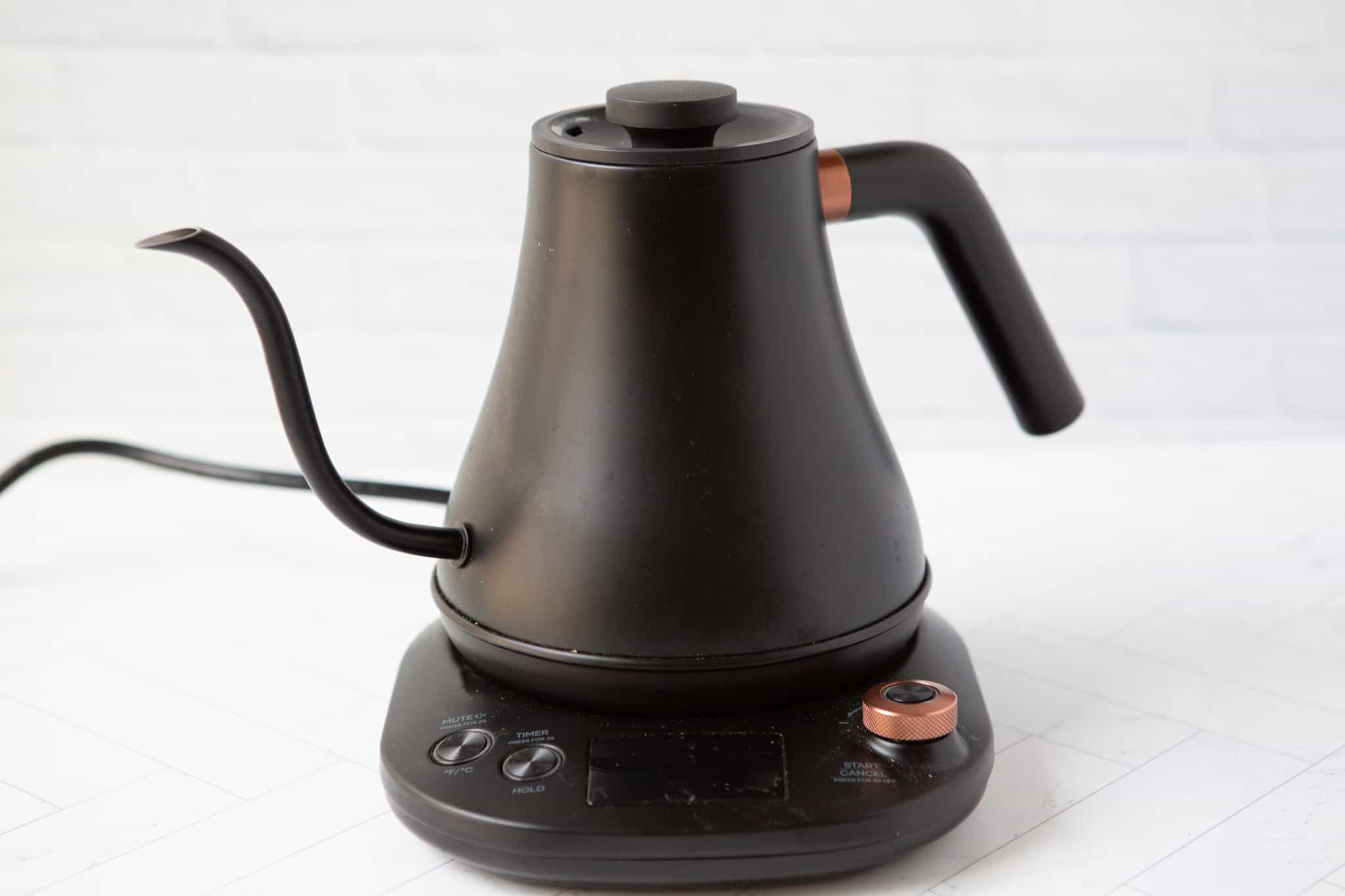 You can easily set the dial to heat water to a specific temperature and then hold it there. I like 200 degrees F for coffee, 180 for tea and 170 for hot cocoa for my kids.
The gooseneck design is ideal for French press and pour over coffee fans. I really can't say enough about this kettle. Buy it here on Amazon.
NOW FOODS HOT COCOA MIX
Speaking of hot beverages, this NOW Foods Hot Cocoa Mix is a HUGE hit in my family right now. I discovered this while shopping for other favorite products from NOW and I'm so glad I gave it a try.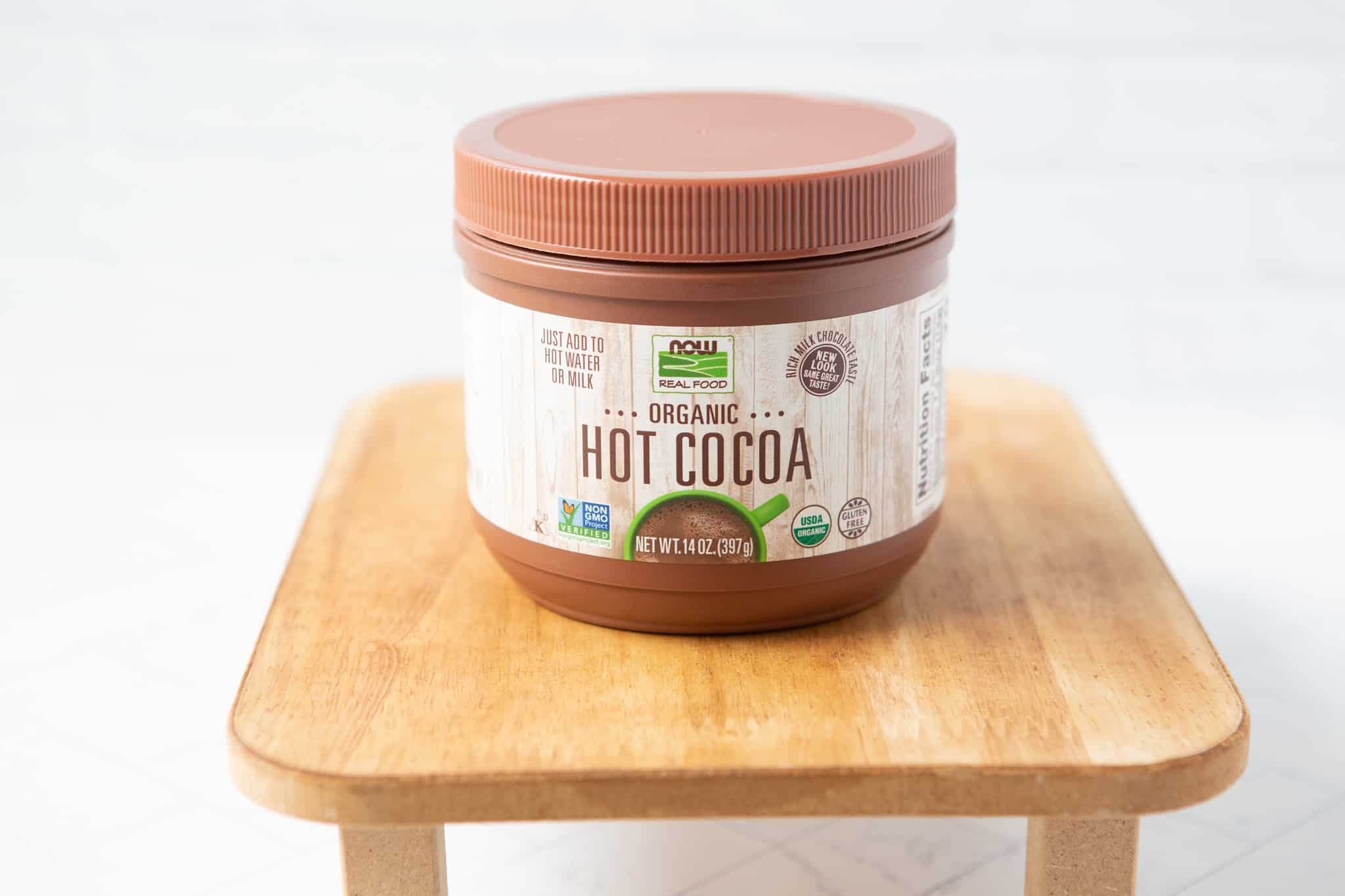 This hot cocoa has a great ingredients list and is scoopable, so you make exactly how much you need. I think this makes an amazing stocking stuffer.
Shop on NOWfoods.com or at Amazon.
REUSABLE PAPER TOWELS
For those in your life trying to live more sustainably, this set of reusable paper towels is a great gift. The soft, absorbent fabric makes a great all purpose wipe in the kitchen. I keep two sets under my kitchen sink and it's what I use daily to keep my counters clean. My paper towel use has dramatically declined and I'm happy about that.
For the price, you can't beat this set on Amazon. Mine are holding up really well too after a couple years of use.
THE EASY DIABETES DESSERTS COOKBOOK
This past year I have been so blessed to become friends with Mary Ellen Phipps, a fellow dietitian who specializes in diabetes. She is a must-follow on social media and also has an incredibly helpful website full of diabetes friendly information.
She just released a new cookbook (her second) that's all blood sugar friendly desserts! This is a gorgeous book and great for anyone wanting to enjoy desserts that are well balanced and always delicious. Seriously, this is not just for those living with diabetes. It's a great tool for all of us dessert-loving, health-minded people.