This year I put together a list of gift ideas 2021 that are unique, support cool businesses, or I just genuinely love. While I know there are much more extensive or specific lists out there, I really enjoy sharing with you some things that are dear to my heart or spark my interest.
This gift ideas 2021 list is a collection of items I've been saving up all year to share with you. Perhaps one of these things peaks your interest or was something you would never have thought of. My hope is it will make your holiday shopping just a little easier and free up some brain space for you to be more present with the ones you love.
Jump to: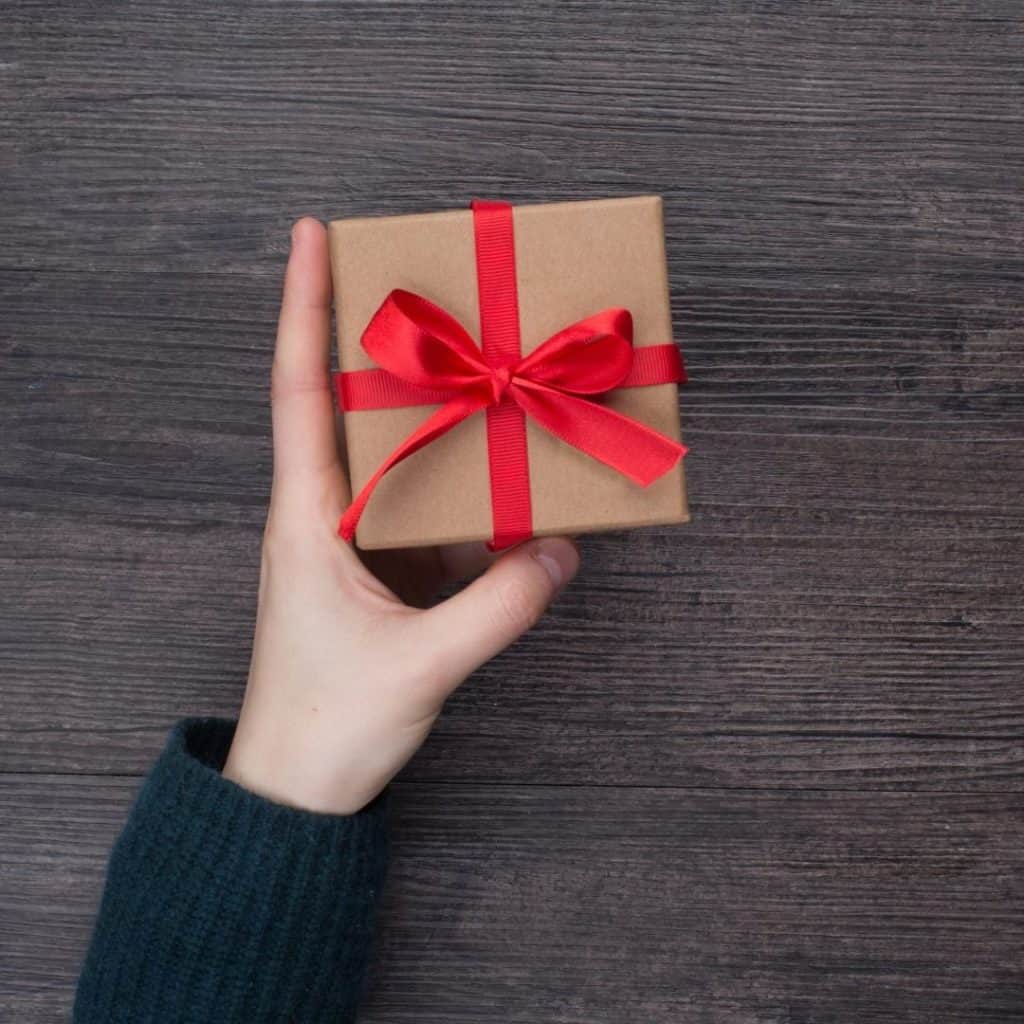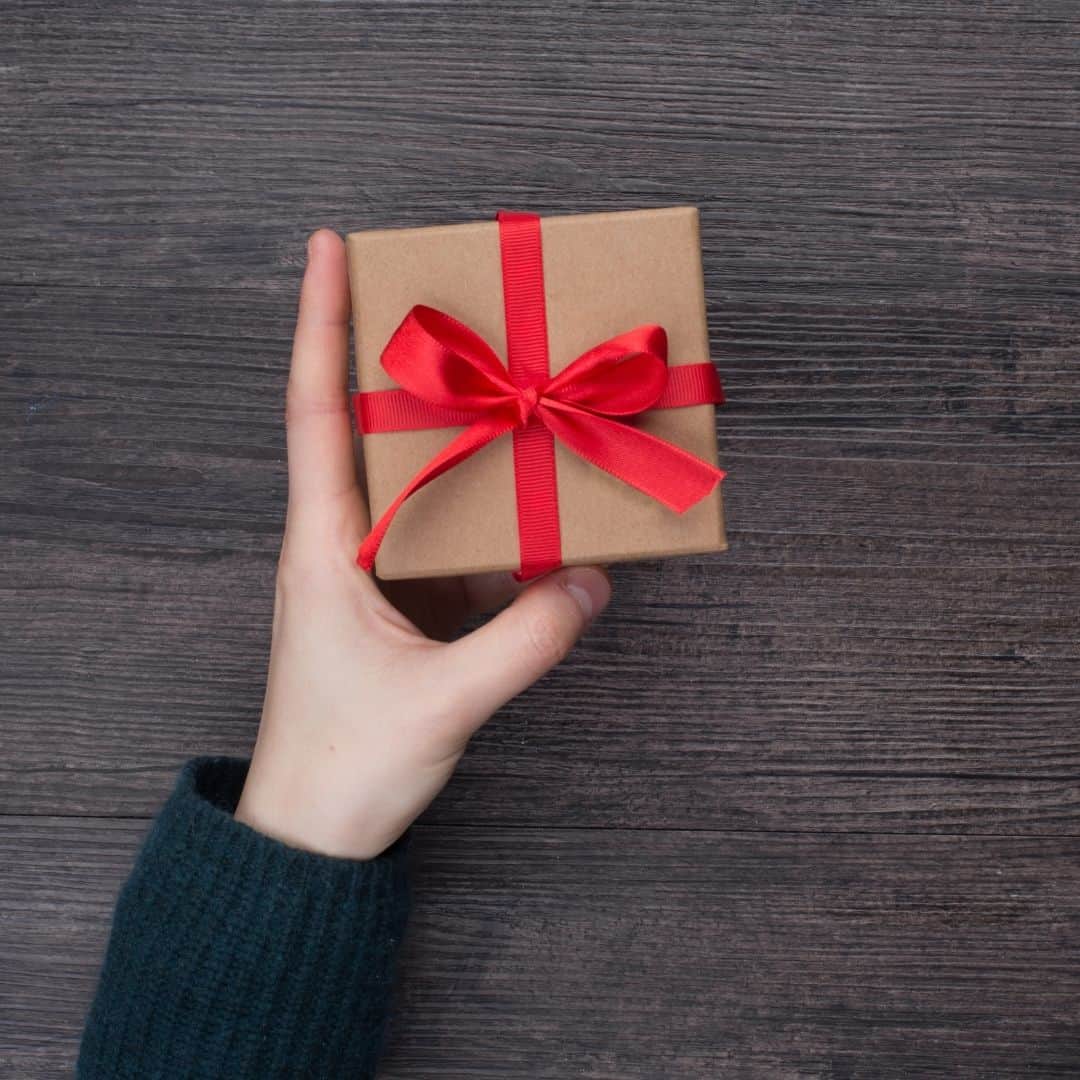 Thoughts on Giving Presents
It's important to reflect on the reason WHY we give and receive gifts during the holiday season. Without perspective, it can become one more thing you have to do and spend money on. The joy of giving can be so easily lost amongst all the "have to's" of the season.
As a follower of Jesus, the giving and receiving of gifts is a way to honor God's expression of love for us when He gave His holy son Jesus to humanity (John 3:16). No matter where you stand on that, I would argue that it's hard to love someone else without first being loved and experiencing it yourself. In the book of 1 John, chapter 4, verse 19, the apostle John writes that "we love because He (God) first loved us" (amongst some other really good writings on love). So again, no matter where you stand on the above theology, in some way, shape or form, you love because you have first been loved.
With each gift you give this year, perhaps say or pray these words as you wrap it up and tie the bow: I give because I've been given to. I love because I am loved.
This simple mantra/prayer can posture your heart and mind into a place of true joy with giving. Each time you practice this, it will become more ingrained in your brain and a natural expression of your soul.
Remember gratitude and benevolence are skills that need to be practiced.
Now, let's talk about some of my favorite gift ideas of 2021.
McCarthy Family Farm Club
This fall I was a part of a farm tour in Oregon, where we visited the McCarthy Family Farm. (Read more about that trip here: Is our Food Safe?) It was a beautiful experience, not just because of the gorgeous view of the Cascade mountains, but because of the synergy of love, conservation, innovation, and deliciousness that exists in the operation.
I was beyond pumped to learn that this sweet farm offers an annual subscription of their bounty, shipped straight to your door.
Between October and June you receive 4 total shipments: a box of their incredible apples, a box of pears, one Christmas wreath, and here's the best part IMO - a delivery of fresh cut peonies! (Peonies are my favorite flower and impossible to find in Florida).
Here's the box of apples I received this fall:
This is the perfect gift for parents or grandparents, a client or someone of that nature that enjoys quality food, a good back story and a gift that keeps on giving!
Visit their shop page to learn more.
My Cookbooks!
I still can't believe I had two cookbooks release in 2021. To be honest, one of them was fully written back in 2020, but you know how that year went.
I know I wrote (and cowrote) these books, but I really really love them. I cook from Easy Cooking for Two almost weekly. Give the gift of "I know what to make for dinner" to someone you love!
If you live local to me, I am happy to sign a copy for you. Buy them on Amazon or Target.
Attia Designs Polymer Clay Earrings
If you want to support female and minority-owned businesses this holiday, look no further than Attia Designs! If you also have someone on your list that likes really cool earrings that will get tons of compliments, then you definitely NEED to get them a pair of unique earrings from Attia Designs.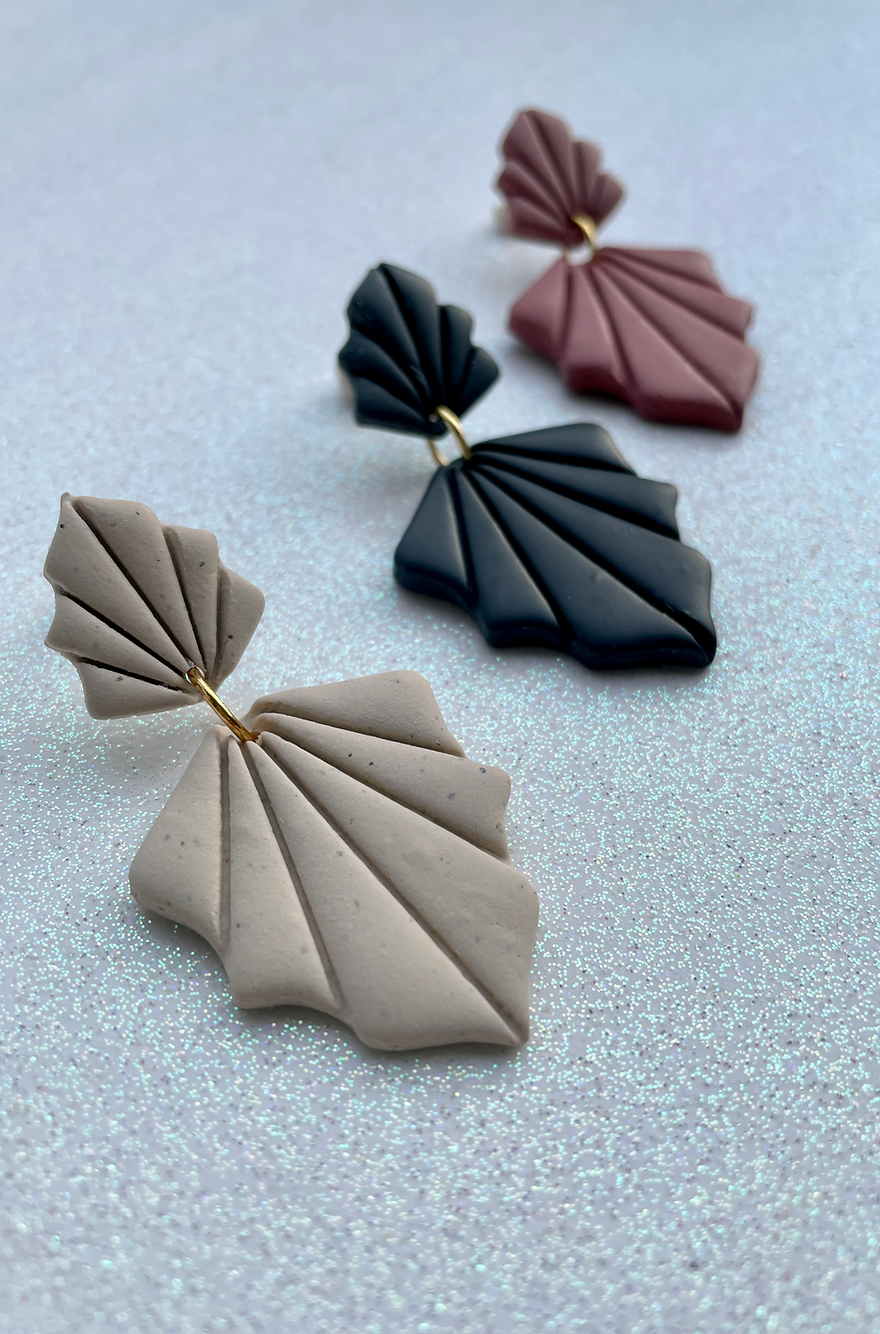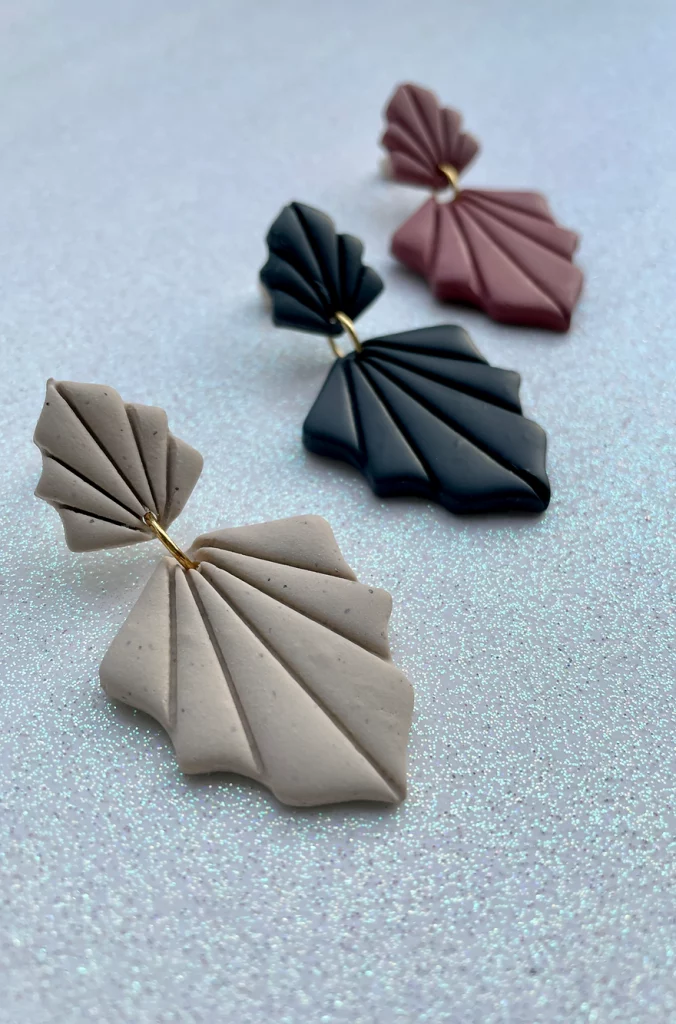 Attia is owned by my friend and colleague, Diana, and she is one amazing, talented chic. Seriously, her jewelry is incredible! Just go visit her shop and look around! You won't regret it!
Rothy's
For the, I don't know, 4th year in a row I am adding Rothy's shoes to my gift list. Why? Because I still love them so very much and they keep coming out with new designs!
I've had a couple of conversations in the past few months with ladies still on the fence about these shoes. So if that's you, or someone you are giving a gift to, this is the year to take the plunge and go for it!
I own pairs of the flats, points and sneaker. I wear The Sneaker the most, like at least once a week. The other flats are some of the most comfortable flats I've ever worn.
This year they released the Square Mary Jane and The Driver, two styles I'd love to try. These shoes are very unique and a great gift! The price NEVER changes so don't wait for a sale. But I can help you out with $20 off with this link.
Nike Internationalist Custom Shoe
Apparently I'm into shoes this year because here is another fantastic shoe to consider for your gift list. If someone you love has recently looked down at their footwear situation and wished it was just a little more trendy (but not too much), then this Nike Internationalist is the shoe for them.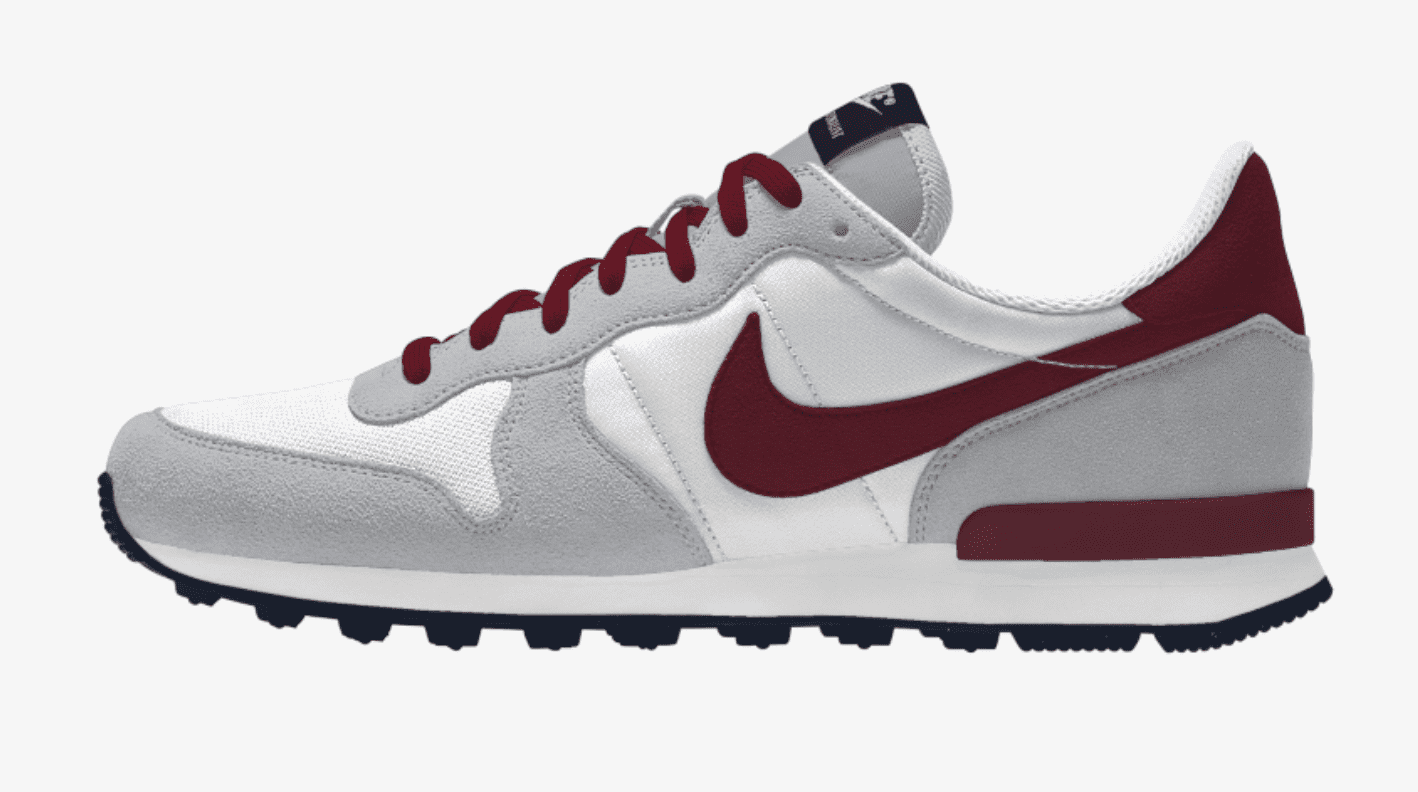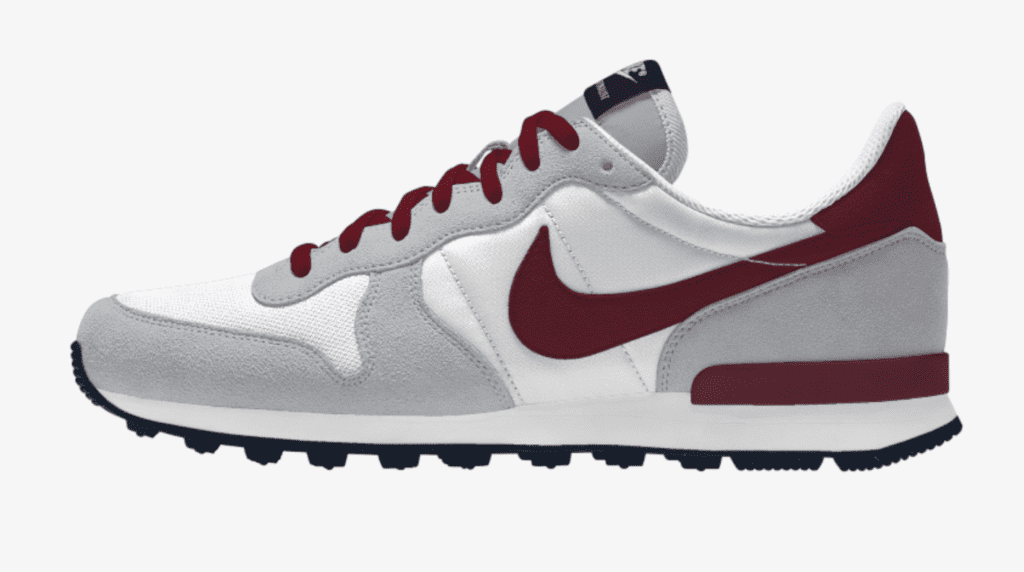 First of all, these shoes are COMFY! I can wear them all day and they would pass the theme park test (you can wear them to walk around all day and your feet would thank you).
Second they are super cool without being flashy. (The kids might say dope.) I get compliments on them every time I wear them. Plus, you can customize the color combination!!
Lastly, they come in mens' and womens' sizes which means if you want to have matching shoes with someone of the opposite sex, you CAN! In fact, me and Coach have the matching maroon and gray ones and I love it so much. And as far as price goes, these aren't the cheapest but they also aren't on the upper echelon of cool Nike shoes prices.
AprikaLife Handmade Matcha Tea Set
Matcha is a green tea with a lot of health benefits associated with it. I've dabbled with it a little, but would really like to learn more and try making it properly at home. I was gifted this beautiful matcha tea set and wowsers! It's beautiful and definitely inspires me to make this a part of my daily routine.
A matcha gift set is perfect for tea lovers, foodies, or someone looking to up their wellness game. I also like that making matcha is an act that takes a little mindfulness so it's a perfect morning ritual to center your mind.
You can find this gift set on Amazon here.
Previous Years' Gift Guides
If you'd like to check out more gift ideas from previous years, check out these links: