I can't believe it's time to put together my 2019 guide of gift ideas. I truly enjoy sharing ideas to help make holiday shopping easier on you and expose you to some unique products or services that I really love.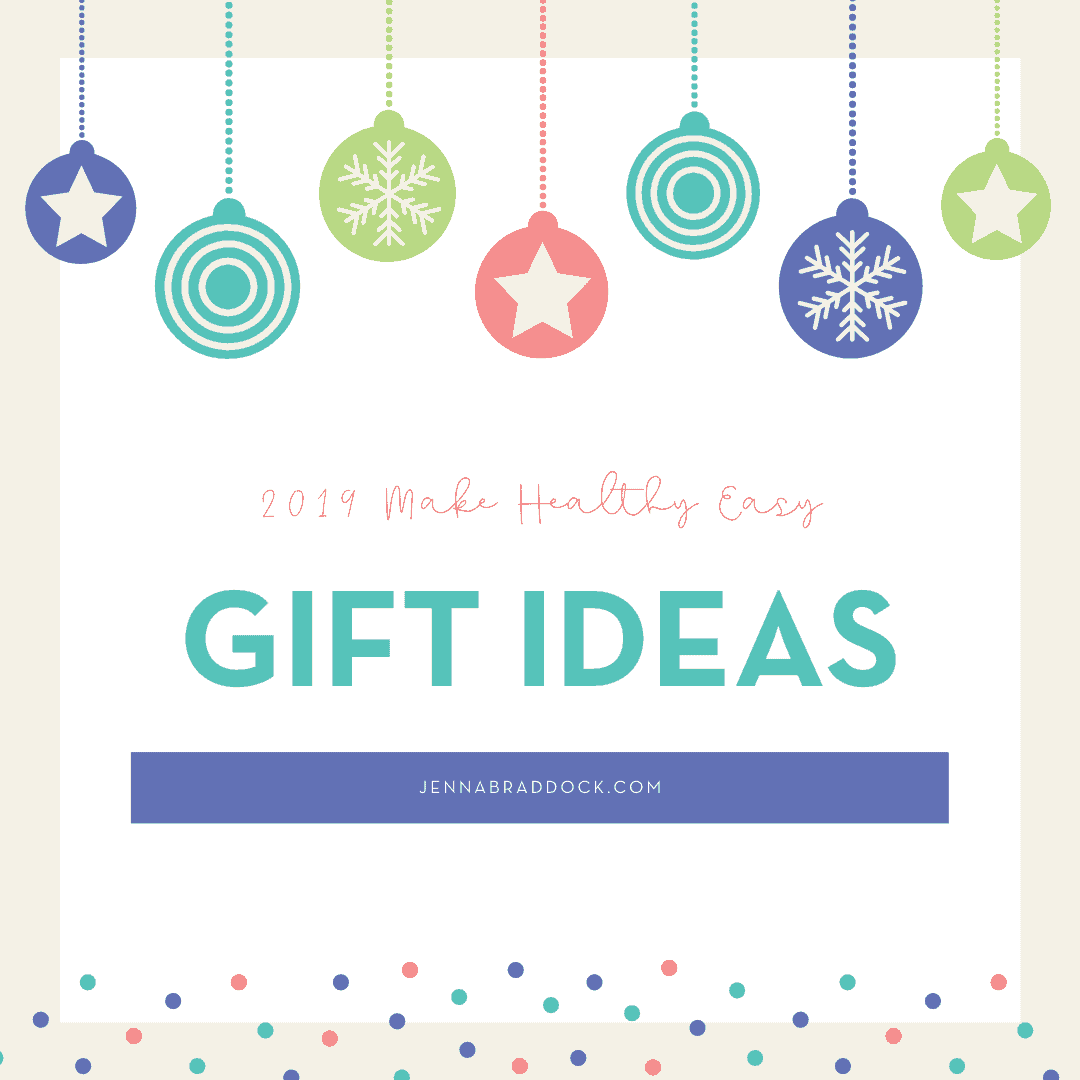 This year, the theme seems to have organically landed on gift ideas that motivate, inspire and support important causes. I am soooo good with that.
---
Check out the gift ideas from year past, many I still love and use:
---
Gift Ideas 2019
This year I happen to meet the founder of B.A.R.E. Soaps and I don't think I will ever forget her. She co-founded this company to make a difference through sustainability and economic empowerment. There's so much going on through this little powerhouse company, it's almost too much to explain.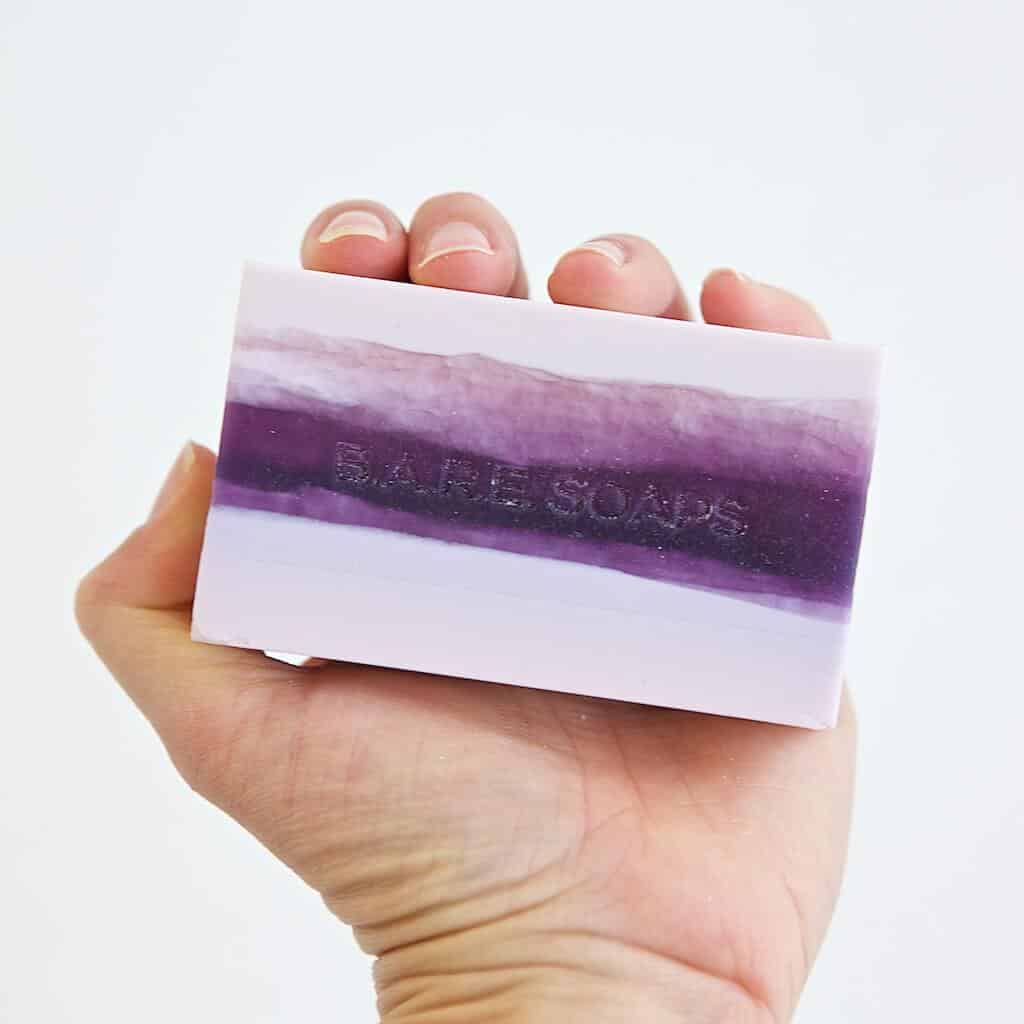 B.A.R.E. stands for: Bringing Antiseptic Resources to Everyone. The company helps provide soap to areas where buying it is too expensive by recycling used hotel soap (which keeps it out of landfills). To support this cause, they sell incredible, all-natural soaps. I'm not usually a bar soap kind of girl but I am loving THIS soap. They do not dry my skin out, have a little bit of exfoliation in them and I love that there aren't any synthetic ingredients. Plus, they are beautiful! While it may sound lame to buy someone soap for Christmas, I assure you the quality of this project and the story behind the company will win anyone over.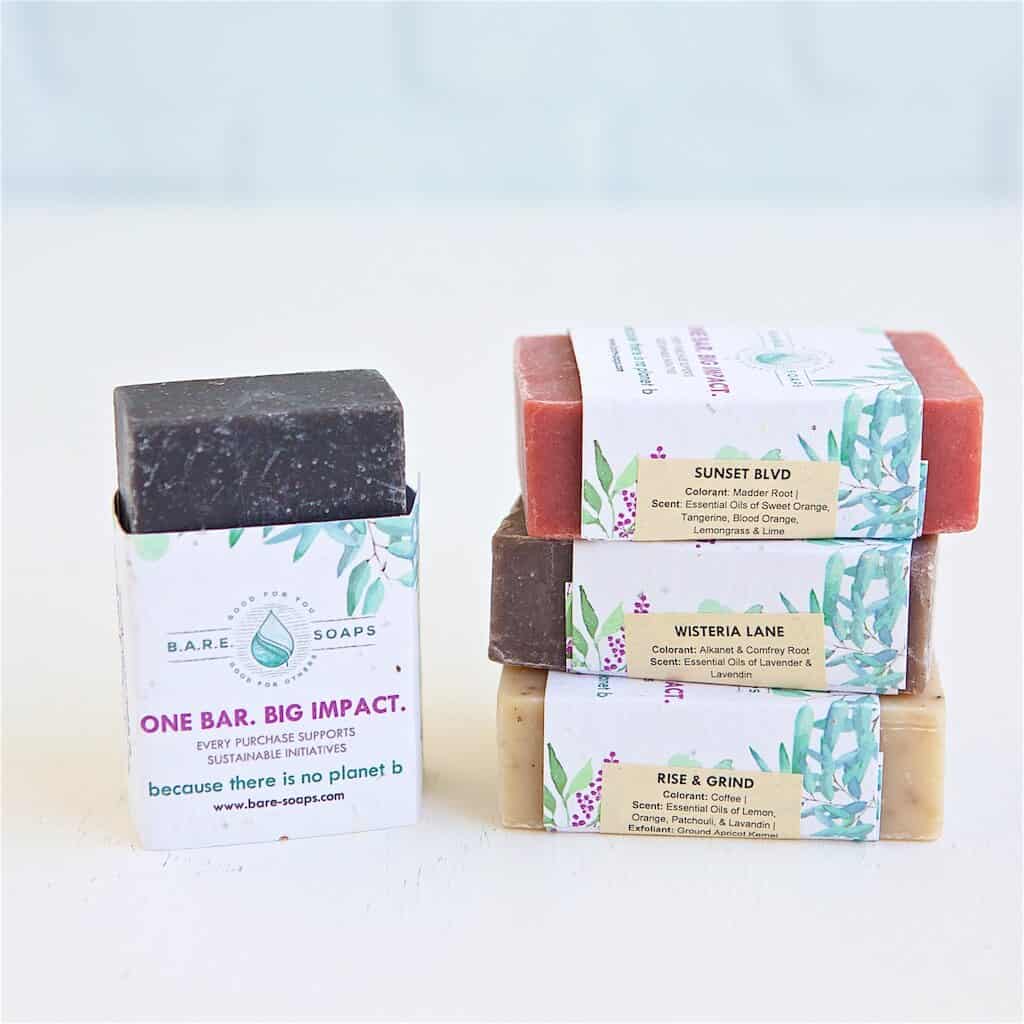 I recommend the Pick 5 Soaps pack or the Essential Duo. Buy through their website HERE.
Recently Society Socks reached out to me to try their socks and learn about their pair for pair model for making a difference. Society Socks is a monthly sock subscription with really fun patterns for all ages. With each monthly 2-pair delivery, they donate 2 pairs of new socks to a charity that can utilize them. Did you know that donation centers and shelters only take new socks? This is why Society Socks created their giving model.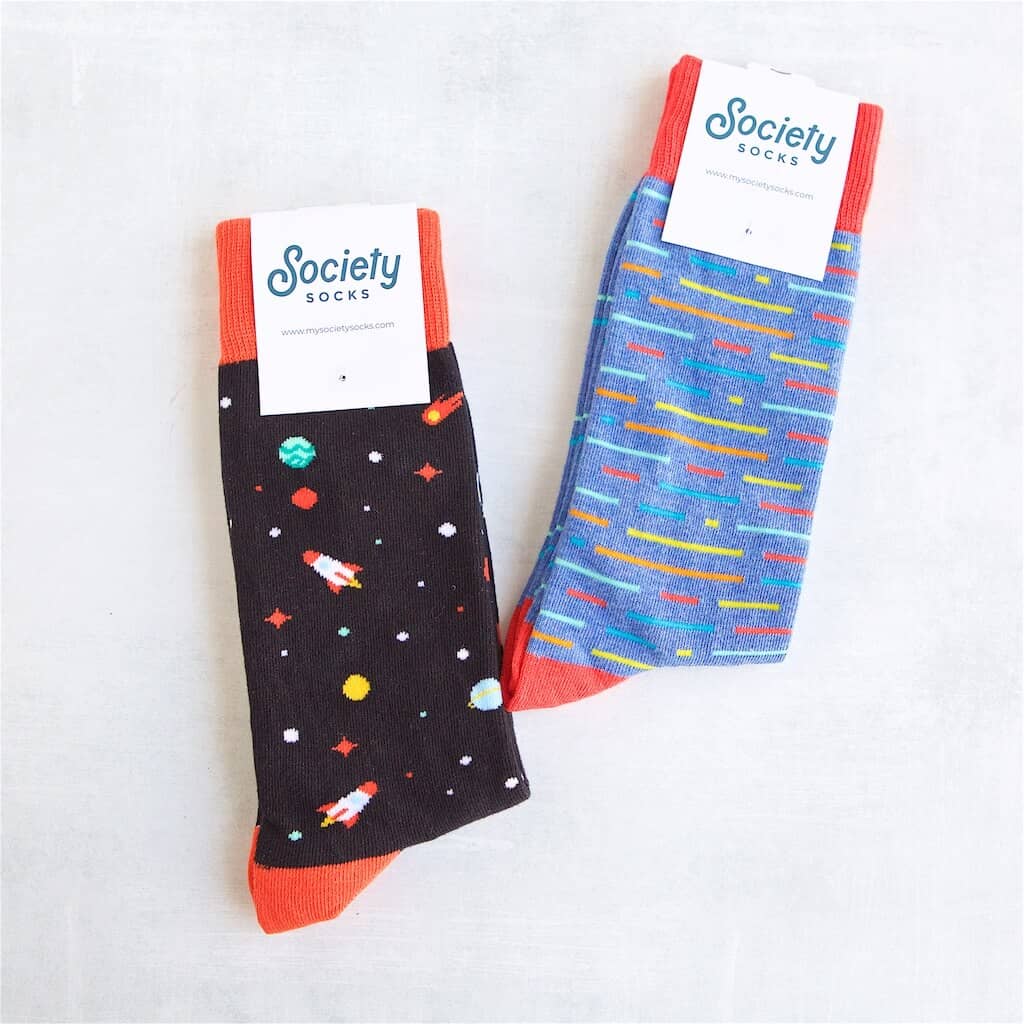 Surprise the person in your life with a really fun sock subscription from Society Socks and give them the joy of knowing they are supporting someone else who needs socks too.
Buy socks or a subscription at the Society Socks Website.
Be Fearless was introduced to me through the author, Jean Case's, foundation, The Case Foundation. Case is the Chairman of the National Geographic Society and has met her fair share of powerful and effective leaders. Through her many personal and professional experiences, she shares inspiring stories of what the world's top leaders possess that allowed them to be changemakers. The chapters are engaging and not too long, making this an engaging and very inspiring read.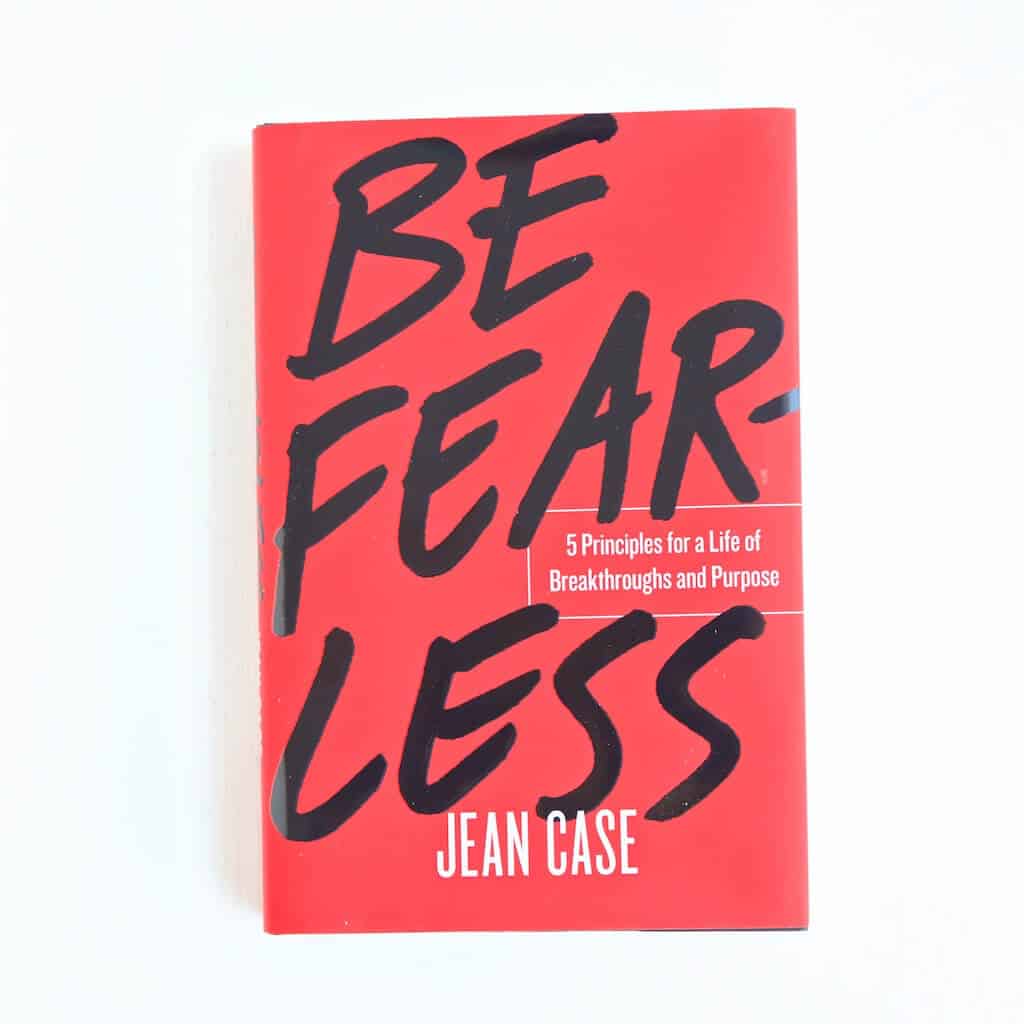 This is a perfect book for a young adult filled figuring out how to use their gifts to better their world, an adult who loves to read, or someone who is searching for passion in their life. Buy it on Amazon HERE.
I love CostaHandmade earrings for many reasons. 1- They are very lightweight, even the larger designs, and don't pull on my ears. 2- They are so unique and unlike anything else I've seen. 3- A wonderful woman in my church makes them.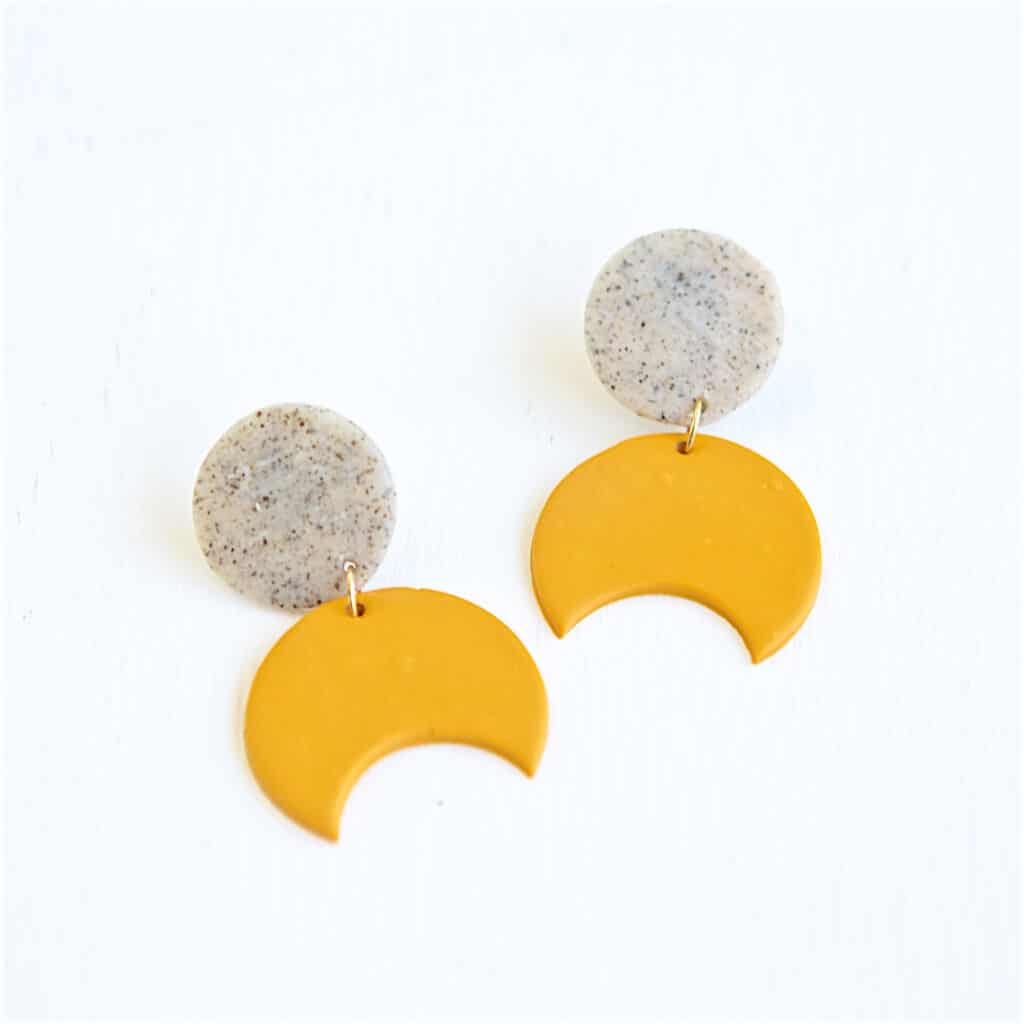 If you have a jewelry lover in your life (or you yourself are one), get a pair of these beautiful clay earrings. They are the perfect blend of casual meets trendy. Buy on Etsy HERE.
This will be the 3rd, yes 3rd, year that I'm including Rothy's shoes in my gift ideas list. It might seem repetitive but I'm still obsessed with them and have now added a new style to my collection, the sneaker. This has become my "mom shoe" and I wear them almost every day. So, just do yourself or your loved one a favor and get them a pair. They are so comfortable, so cute, and so washable. Done.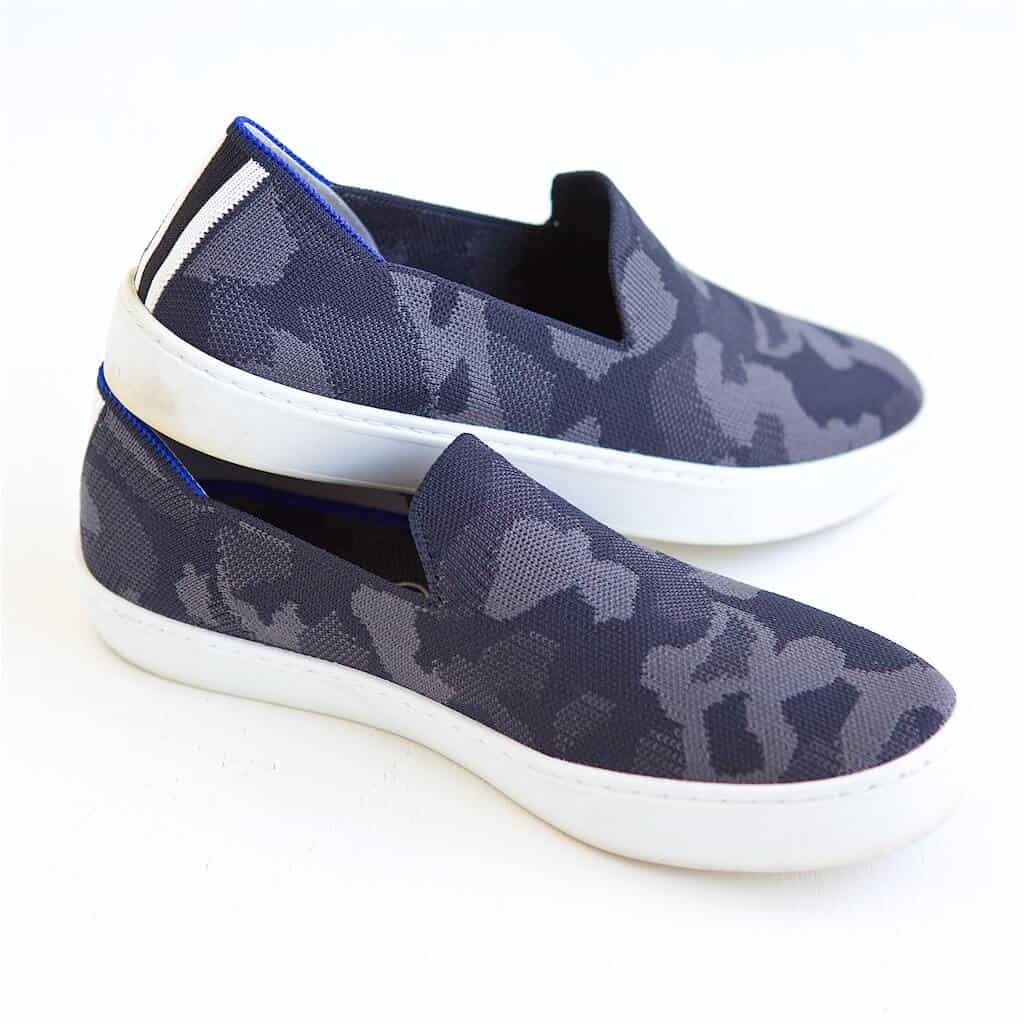 Use this link to get $20 off your order. Unfortunately they NEVER go on sale so take the $20 off because that's as good as it gets.
If you have a serious runner in your life, then they are probably already tracking their runs in some capacity. Upgrade their situation with this beautiful and easy to use running journal from my colleague, Marni Sumbal. She is an exercise physiologist and sports dietitian with an incredible business that provides personalized coaching for endurance athletes.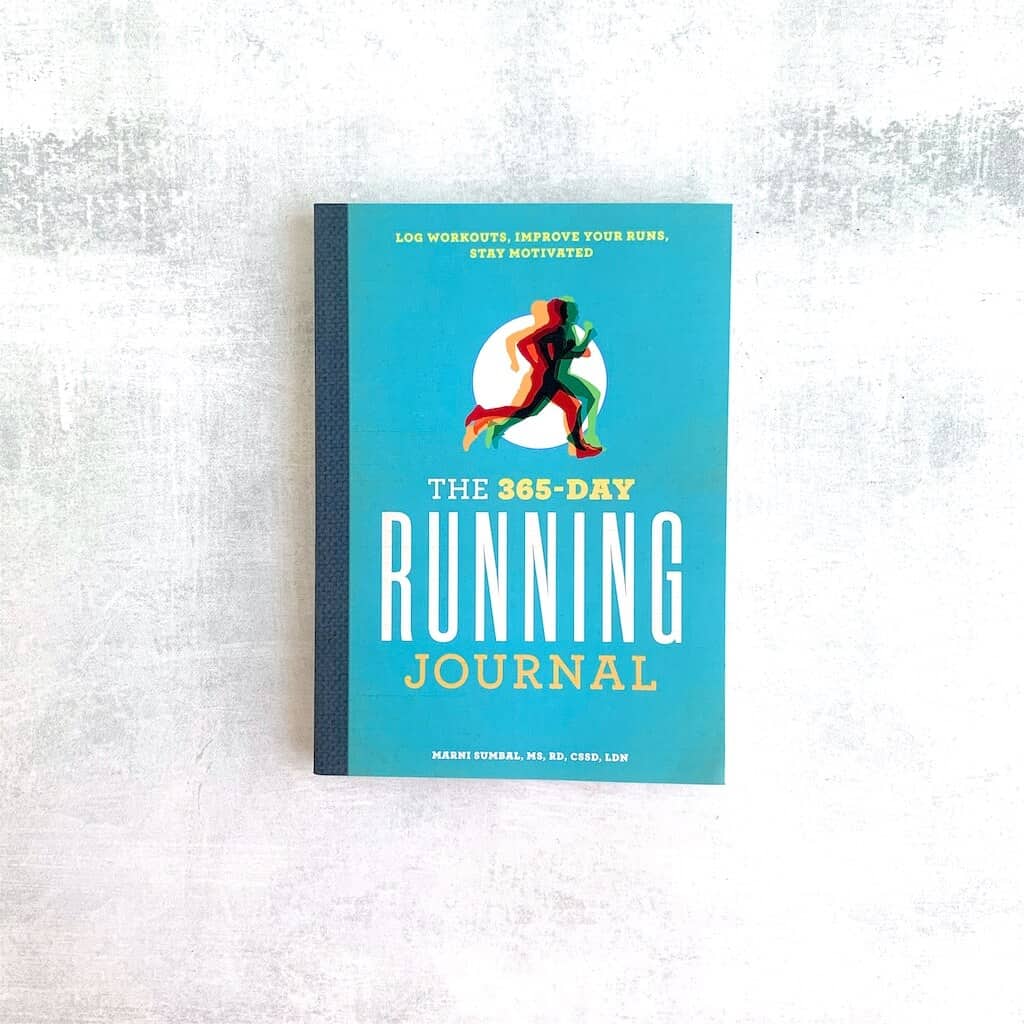 Because of her extensive experience and success, she created the perfect journal for logging miles, nutrition plans, and more. This is a small book which makes it a perfect stocking stuffer. Buy it on Amazon HERE.
If you had told me 6 months ago that I would love wearing a belt bag (aka fanny pack) I would have doubled over laughing. There is no way I would go back to my mid-1990's Eddie-Bauer-teal-and-purple-fanny-pack-wearing self. Hell no. BUT THEN...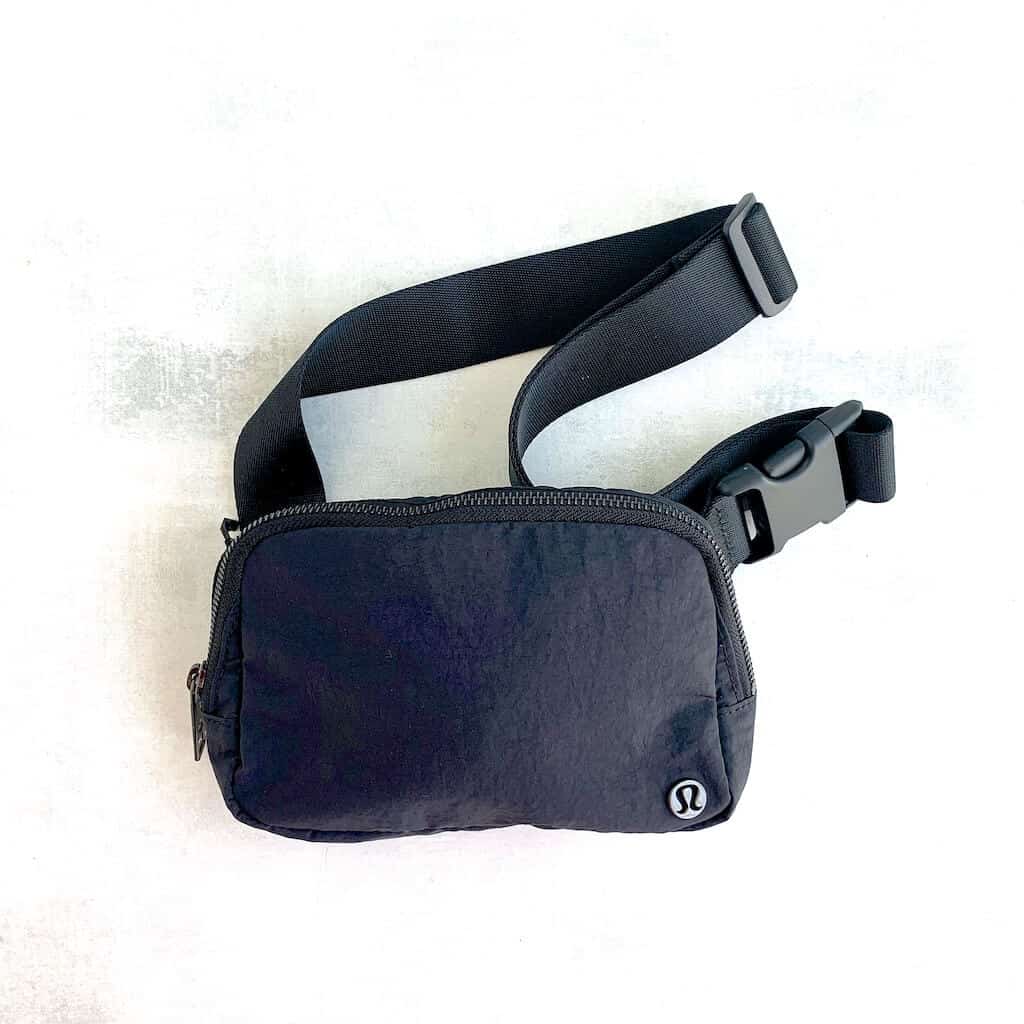 Then I received the LuluLemon Belt Bag as a gift and EVERYTHING changed. I could now see a future with a belt bag in it and here it is in gift ideas 2019! What is happening??? First of all, the name, thank goodness, is way better. And second, this bag is so functional! I love being handsfree with so many little pockets in there. The style is slick and not in your face so it can hang out on your waist without being noticed.
If you have a very active person, mom, or maybe a fast walker in your life, get them this bag. For Lulu prices, it's not too bad either.
Maybe you've noticed that CBD is popping up everywhere. It's becoming a big deal, and for good reason. My dear friend and fellow dietitian Carlene Thomas has totally demystified CBD and exposed the true science on CBD benefits in this incredible post. Now, she has combined all her health, nutrition and food knowledge into an incredible cookbook.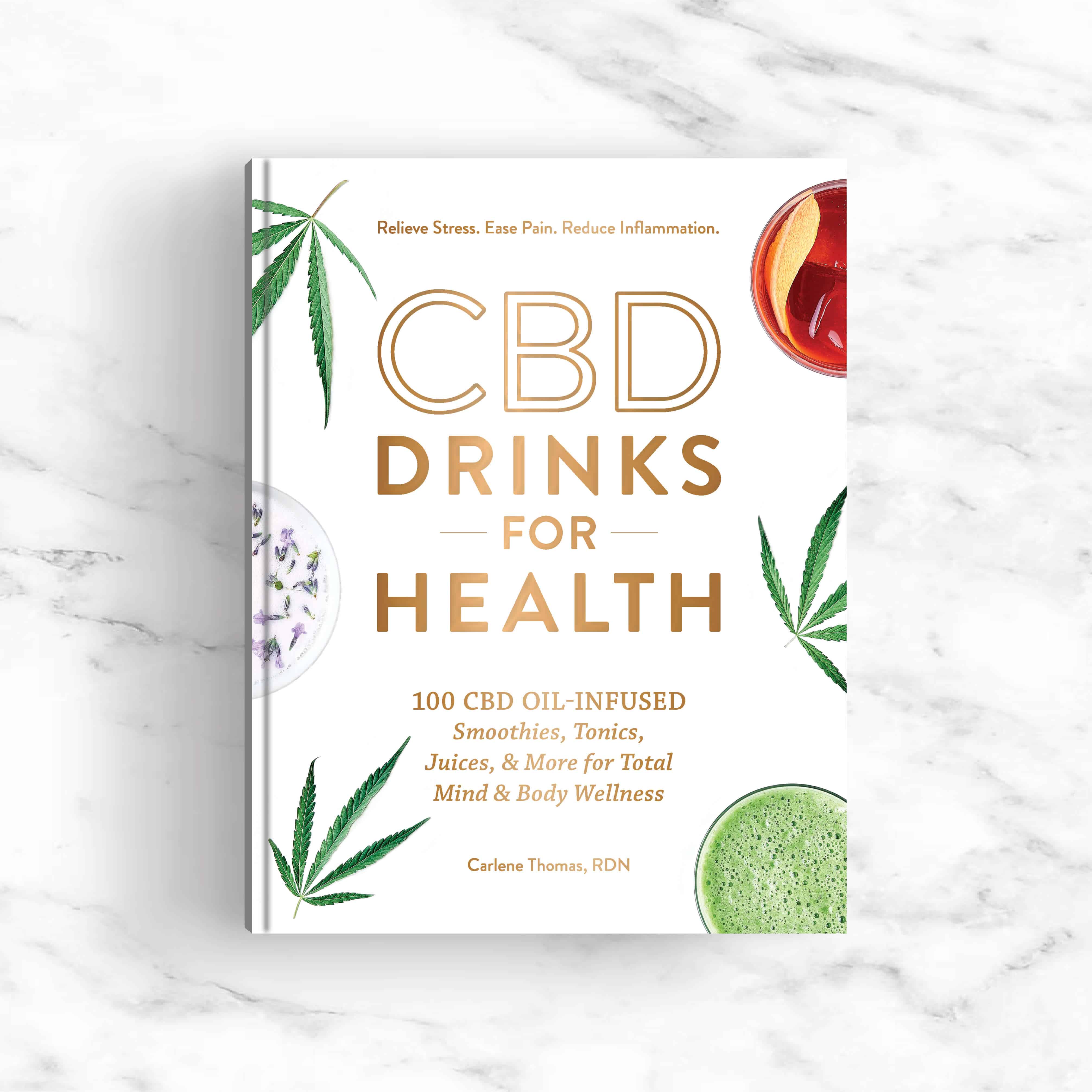 This is the perfect gift for health focused people who like to play around in the kitchen. I can 100% assure the book will be beautiful and so helpful. It releases in January BUT don't let that stop you from ordering it as a gift. Simply print a pic of the cover and slip it into someone nice's stocking. Buy it on Amazon here.
The latest in fitness wearable technology is upon us, and I'm in. The WHOOP strap is unique in that it measures strain and recovery every day based on heart rate variability. Based on how hard you trained (or just how high your heart rate is during the day and while you sleep), it determines strain and recovery data. It turns that data into recommendations for how hard or light to train each day. It also has a sleep trainer who suggests when to go to bed and get up to be fully recovered.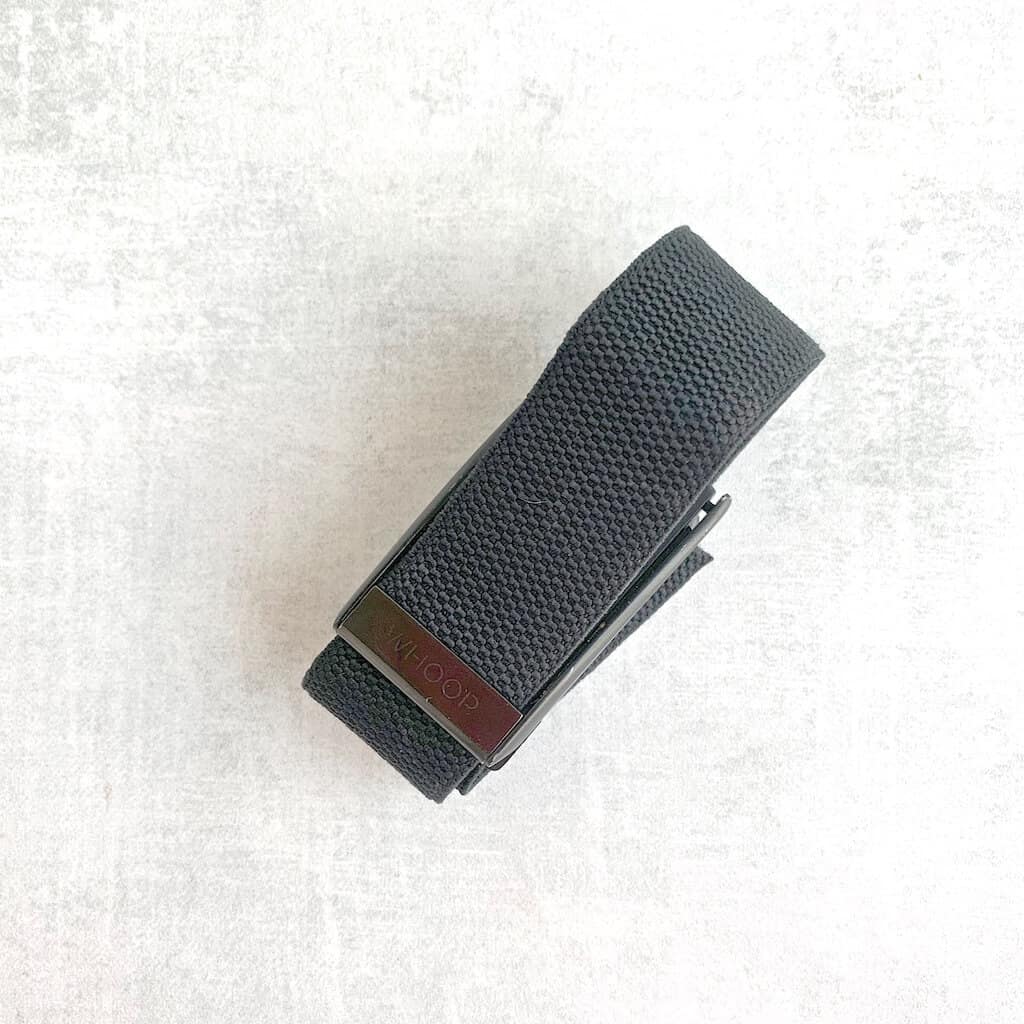 I have been using the strap for about 2 months now and really like it. It's a great gift for a person who trains hard in any area of life and would appreciate feedback on how their body is responding. The basic strap is free and you only pay for the app subscription. Use this link to get $30 off.
ClassPass is a smartphone app that allows you to book workout classes at various studios and gyms across the nation. This app is a great way to get active if you love the idea of showing up to the gym and having everything planned out for you. You can connect with friends, invite them to classes with you, and exercise in a fun way!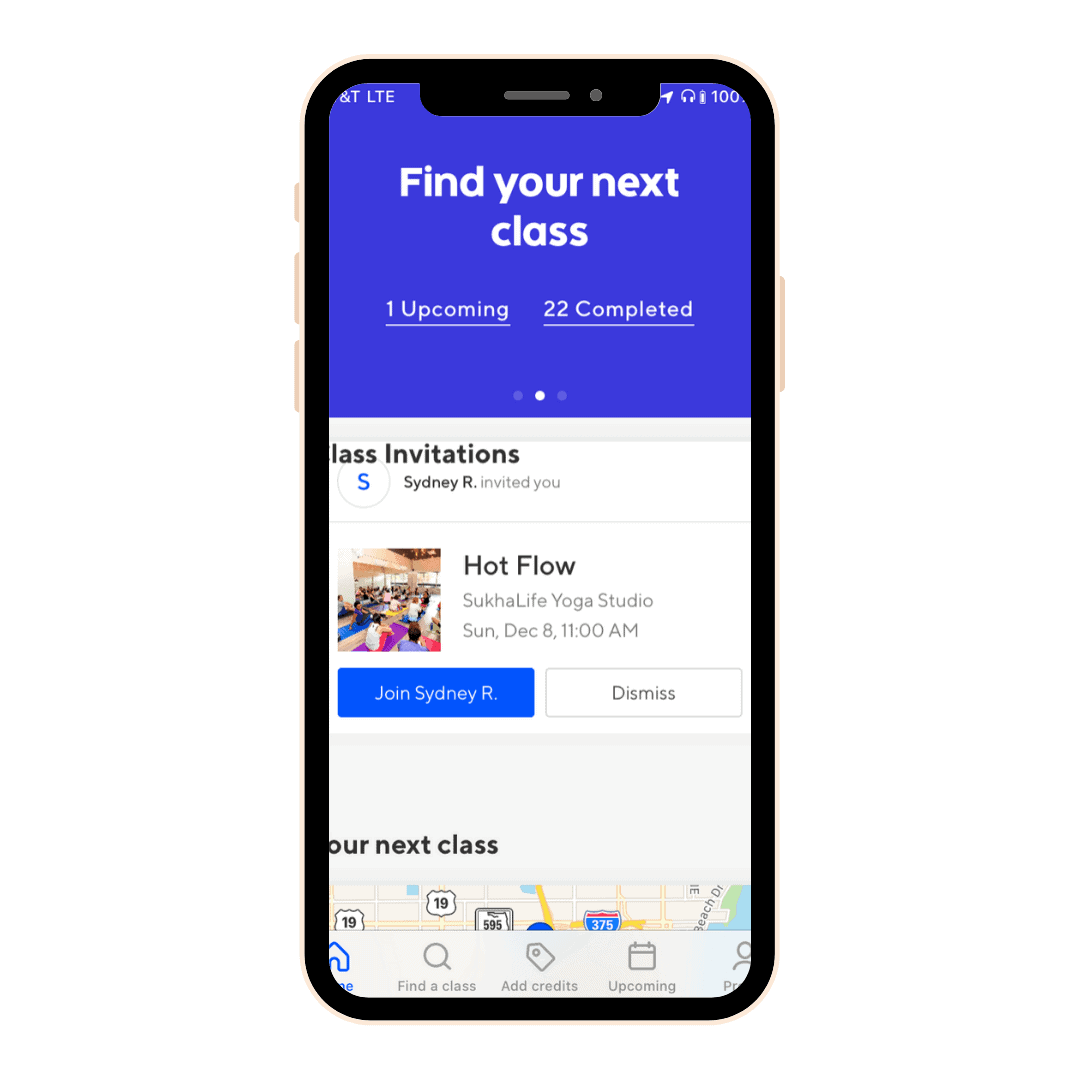 Classes range from HIIT, yoga, spin, dance, pilates, crossfit, barre, gym time, boxing, and even massages. Each month you purchase a desired set of credits, which you can then use for any class of your choice. Start having fun getting active without the stress of planning what to do at the gym. This is a great gift for yourself as you start your wellness goals for 2020, or gift credits to a friend. Find out more at: https://classpass.com/gifts
Not only is this collapsible water bottle a revolutionary gift idea, a purchase of this bottle can help save our environment. que Bottle donates to non-profit organizations that focus on raising environmental awareness, promoting sustainable practices, and helping protect our living world. They partner with the Rainforest Trust, Grand Canyon Trust, Coral Reef Alliance, and GroundWork Richmond.

Every bottle purchased helps acquire and protect 1 acre of land in the Peruvian Amazon forest. This holiday season, get your hands on a que Bottle to not only help improve your own consumption of water, but also give back to help our beautiful planet Earth. Purchase a que Bottle at Amazon HERE.
Over the past few years my love of great coffee has grown. I think I may have slipped into the "coffee snob" category, but I don't just crave fancy, expensive coffee. I actually don't care how much it costs. I just like coffee that has really great flavor. That is 100% subjective but just pretend you know what I mean.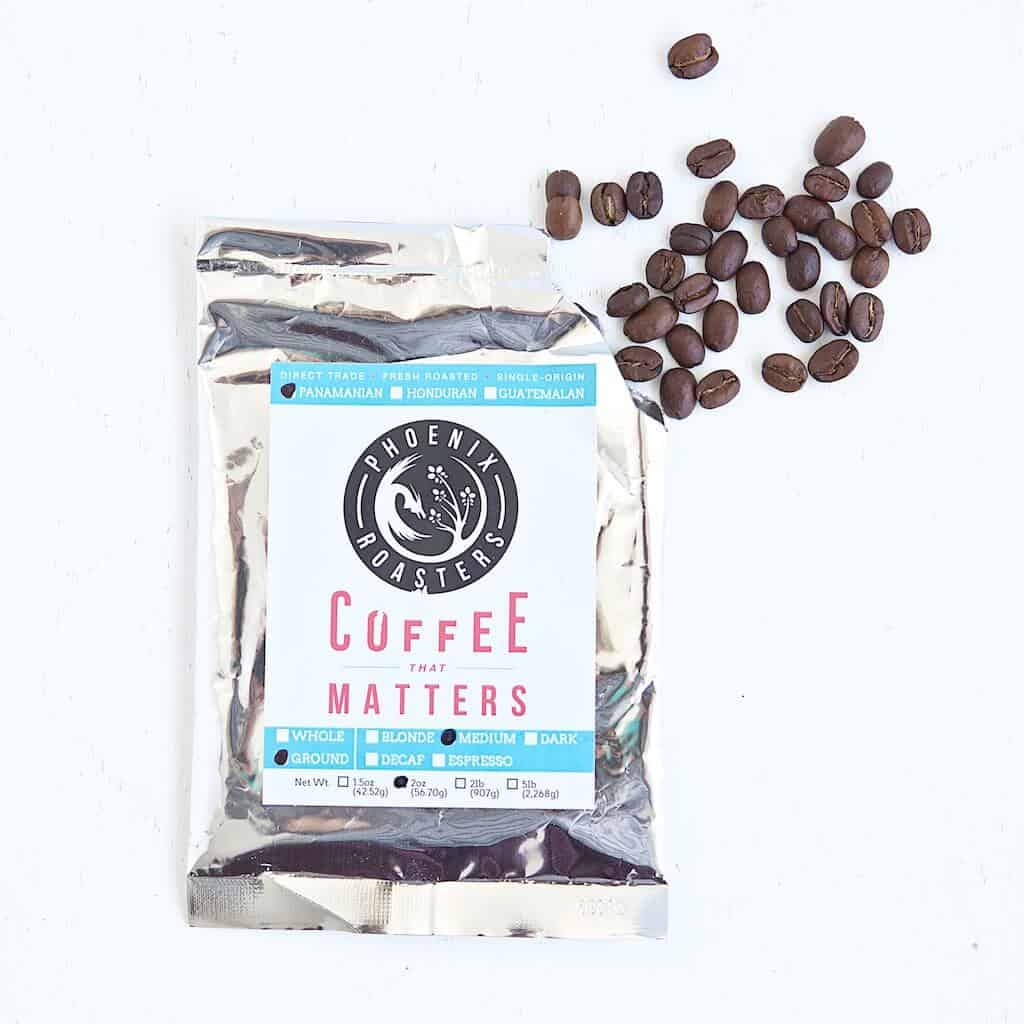 Some family friends of mine started working with Phoenix Roasters in the Atlanta area several years ago and I just recently got to try their coffee. It was so darn good that here it is, in my gift guide, of coffee worth gifting and sharing.
Aside from just tasting phenomenal, this company is doing some great work through coffee. They are directly partnering with the coffee farmers, cutting off many middle men/transactions and therefore able to support the farmers and a better system. The profit from the sales of the coffee then goes into the Atlanta community, helping what they call domestic relief projects like ending homelessness and restoring abuse victims. I can definitely get behind that. Phoenix Roasters offers single orders and subscriptions. Buy HERE.
I really enjoyed curating this list of 2019 gift ideas. I hope you found something perfect for a loved one in your life.
Happy Holidays MHE friends!