Looking for something unique and special this holiday? I've put together a short, but very sweet list of my favorites from 2018 to make up my Christmas Gift Guide. Seriously check out these perfect finds for that special person in your life.
This post contains affiliate links that help support Make Healthy Easy to continue on. Thanks for shopping with brands that I support.
Guys, I am a serious paper planner person. I need something real, not digital, in my hands to keep track of my life, and I'm real picky about what kind of planner that is. Just recently I met a local St. Augustinian who created my dream planner, The Hope Planner. It's not only a customizable planner, it's also a journal and devotional. It's absolutely genius, and beautiful. I love that you can be reminded of the bible verse you read and what you prayed every time you check what's going on in your day. This is THE perfect gift for the person who likes their planner, their Bible, and their journal.
Before I discovered the above planner, I had already just ordered an Agendio completely customizable planner. This company allows you to design your planner from scratch and in every way. You can choose the sign, page view, start date, color, and more! You can even add in custom events and special sections. Check out my custom planner look HERE to see what I chose. Since this is completely customizable, I recommend buying a gift card for someone so they can create their own too. It's a great gift for someone who still loves their paper planner, like me. =)
Social media has allowed me to connect with some amazing creative people and Allyn Mark is one of those wonderful people. We first connected over the fact that we were both married to head high school football coaches, which is an instant bond. Then I learned that she is an extremely talented potter, an area of art that I have a serious soft spot for. Her work is beautiful and unique and the perfect gift for a hospitable friend. She also takes custom orders and I plan on placing an order myself.
THIS BOOK!!! This has been my favorite read of 2018. That's not saying a ton because I'm not a huge reader, but it's also saying a LOT because I finished this book in a month, which is a world record for me. This book explains the Enneagram, a simple personality assessment system that categorizes people as 1-9. It's simple and enjoyable to read and incredibly enlightening. I gained so much insight into my own personality and why I do what I do, but I learned so much about my spouse, family and friends. This is not your typical self help book. Order a copy for the reader in your life and get yourself a copy while you are at it.
If you have someone in your life who travels, even somewhat regularly, they need EZ Packing Cubes. I have used these so much this past year (on every single one of my trips in fact) and they have helped me pack more effectively. My suitcase is always organized now, making it easy to see what I have packed. Repacking is also so much easier!
I have 2 sets and wish I even had more. Trust me, this is an awesome gift for the traveler in your life.
Visit the EZ Packing Website to order and make sure you use code MHE at checkout to get 15% your order.
Be THE best gift giver this holiday and give someone you love a pair of Rothys. I already talked all about why I love these amazing shoes in my post Things I'm Trying, so I'm not going to really get into here. In a nutshell, these shoes are the total package: comfortable, stylish, and eco-friendly. They now have 3 adorable styles and offer girls sizes. Use my link here to get $20 off your order!!
I recently learned about Trade Coffee Company after they reached out to me on social media. They must've known that I am a coffee lover, particularly the French press loving kind. Trade offers an impressive assortment of premium coffees from around the world including gift sets with themes like the World Tour. They will also help you pick the perfect coffee based on your preference and personality by using their Matching algorithm. This is the perfect gift, or gift card, for a coffee lover in your life. Use the code: jbraddockrd at checkout for 50% off your first bag. That alone is worth the try.
Back in July in Prime Day, I picked up these Silicone Stretch Lids in a Lightning Deal. I am always looking for ways to reduce my use of plastic and these seemed pretty simple. After a few months of using them, I really love them and try to use as often as possible. It's perfect for covering a dish in the fridge, an open can of something, or when transporting food to a friend's house. This 7 pack has a wide variety of sizes to cover all your needs. It's a perfect gift for an eco-conscious person in your life.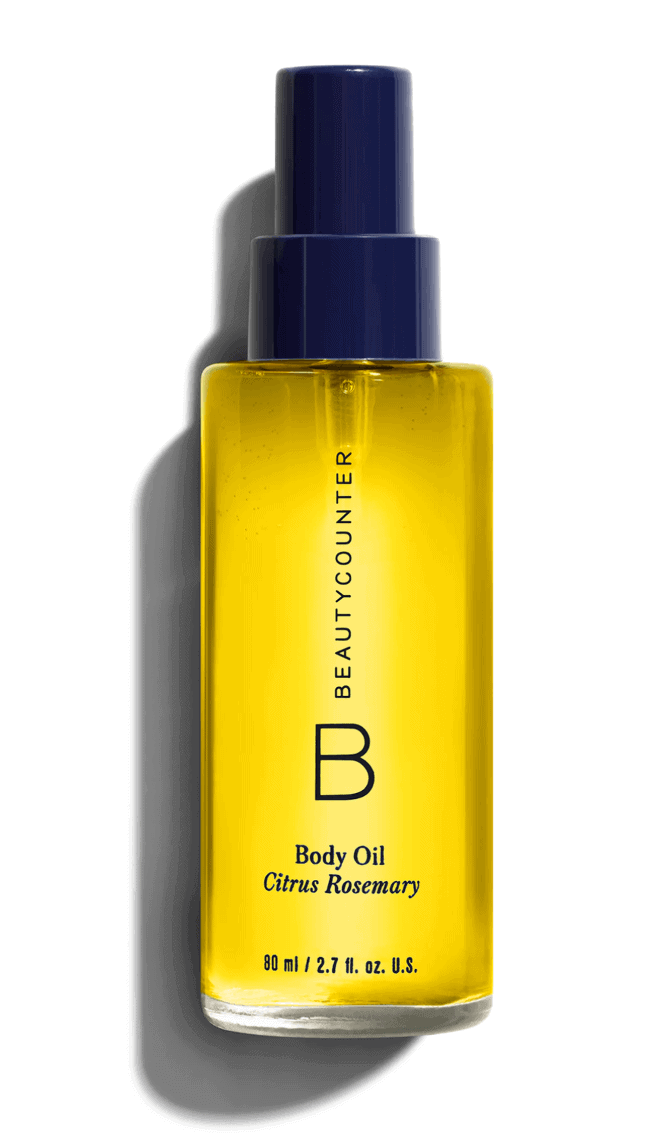 A good friend of mine is a BeautyCounter consultant and recently let me use this body oil to try it out. Holy Moly it's amazing. I love the premise of this company that all products are free of bad ingredients and naturally derived. This body oil is so luxurious and smells amazing. I loved how it made my skin feel. Buy it here and seriously treat someone in your life.
If you or someone you love is a fan of some team, then they need some Fantassels earrings. This fun company recently gave me a pair of maroon Fantassels earrings for my Game Day Style. They are so cute! They instantly dress up any outfit and show your team spirit in a really fun way. It's a perfect stocking stuffer. Use the code CHEERWITHYOUREARS15 for 15% off your order.
While we are on the Game Day Style topic, I have to recommend another favorite company, JaneHudson. JH creates the CUTEST game day clothing for wearring. I have 3 pieces from them and absolutely love them. They are also adorable for non sporting events too with some classic girly styles. Use the code JENNA at checkout for 15% off your order.
So these are some of my favs from 2018 and a couple that I WANT in my stocking. What are you wishing for or giving this year? Leave a comment and let me know.
Merry Christmas!