Maybe you've notice that gluten-free diets have gained a lot of attention in the past few years. It has become a staple diet for many people. Just walk into a grocery store, restaurant, or even Starbucks and you will see an abundance of food items labeled "Gluten-Free".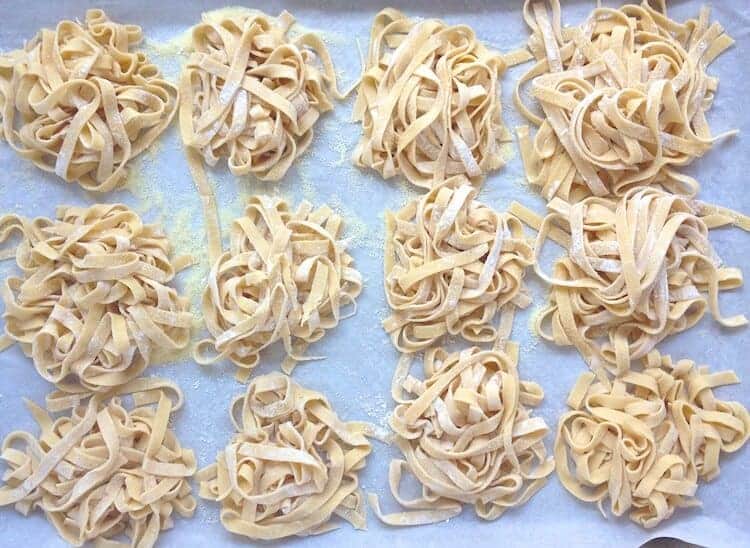 In fact it's so popular, you may have wondered if you need to go gluten free yourself. So let's get to the bottom of this big question: What is gluten and should I eat it? 
Later this week I am posting a gluten free recipe and I thought I should first give you the facts on gluten.
What is Gluten
Gluten is a common protein found in wheat, rye, barley, bulgur and semolina. It is also hidden in many products like condiments, soups, ice cream, and even non-dairy creamer.  For a lot of people, gluten does not cause any health problems. But for those with a form of intolerance, life can be pretty miserable until you make the needed diet changes.
People with an intolerance, allergy or sensitivity to gluten experience gastrointestinal problems that can range from pain with eating to diarrhea to full blown, total body illness. In some people, gluten can actually cause severe damage to the inner lining of the intestinal walls.

For everyone else who does not have an intolerance to gluten, there's no reason to exclude it from your diet. There are a wealth of super healthy and delicious foods that contain gluten like whole wheat, barley and bulgur. So please enjoy these foods and know they are likely doing your body good, not harm.
Reasons to Go Gluten Free
There are a several reasons why someone should choose a gluten free lifestyle and it's important to first understand the three main types of gluten-related conditions: Celiac disease, wheat allergy and non-celiac gluten sensitivity.
Celiac is defined as an autoimmune disorder directly affected by the protein, gluten. After digesting the protein, the immune system reacts by damaging intestinal villi, causing severe discomfort and malabsorption of many essential nutrients. A lifelong, gluten-free diet is the only treatment for celiac individuals.

A wheat allergy is an allergic reaction to one or all of the proteins found in wheat-containing foods, not just gluten. This differs from celiac disease because there is not a problem with absorption of nutrients. Damage to the intestines does not occur in wheat allergies. Both conditions, celiac disease and wheat allergy, are confirmed through blood and biopsy tests performed by your doctor.

Gluten sensitivity is a term used for individuals who experience gastrointestinal symptoms (without the autoimmune response) after eating gluten. Common symptoms include bloating, abdominal pain, fatigue, headache, mood changes, joint and muscle pain, arm or leg numbness and dermatitis. Unfortunately, there are no medical tests to diagnosis non-celiac gluten sensitivity; it is usually indicated once celiac and non-wheat related conditions are ruled out. It then becomes simpler -- if the individual follows a gluten-free diet and the symptoms cease to exist, it's likely a gluten sensitivity.  
I've talked with many folks who claim they just feel better eating a gluten free diet, but don't know for sure if they fall into one of the categories above. As long as they consume a healthy, balanced diet, I see no problem in going gluten-free for this reason. Hey, if you feel better, you feel better.
Diagnosis
Since diagnosing gluten-related disorders is difficult, if you are experiencing common symptoms, see a doctor and registered dietitian nutritionist who specializes in this area. The accurate and easy way to test gluten-sensitivity is to follow a gluten-free diet for a minimum of 3 weeks. If symptoms improve, proceed with the gluten challenge by introducing gluten back into your diet slowly. A gluten-sensitivity is likely confirmed if the symptoms come back within hours or a few days.
In my counseling practice, I've started offering a food sensitivity test called the ALCAT. Among many foods, additives and ingredients, you can test for your level of sensitivity to gluten. It's a very interesting and revealing test, especially for those with gut issues that they just can't figure out. Look for a health care practitioner in your area that offers the ALCAT if you are interested.
Going Gluten-Free
If you are considering a gluten-free diet, do not rely solely on "gluten-free" labeled food items. Take a moment to think about whole foods that are naturally gluten free like vegetables, fruits, meat, fish, most dairy products, beans and unprocessed nuts and seeds. Eating gluten free can be healthy and delicious! Consuming a variety of foods will supply necessary vitamins and minerals needed for a healthy body.
Here on Make Healthy Easy I have a great list of gluten free recipes. I really enjoy making dishes for gluten free friends that doesn't make them feel like the odd man out. Here's a few of my favorite naturally gluten free recipes that anyone can enjoy:
Cheddar & Quinoa Stuffed Zucchini
Sweet Potato, Egg & Kale Stacks
Quick Chickpea Curry (check curry paste to ensure it is GF
Like I said, I have a delicious gluten free baked good coming later this week. Make sure you check back in and don't miss it!
Hopefully this clears up some confusion you may have had about gluten and gluten free diets. If you have a question about something I missed, leave a comment below.
For Healthy and Delicious Food for All,
Jenna