Plant based eating is not an all or nothing approach nor does it need to be super complicated. Here are 3 healthy hacks for plant based eating.
This post is sponsored by Applegate Well Carved™ Organic Blended Meatballs.
One theme of eating from 2020 is the focus on being more plant based. I know there were also a lot of cocktails and sourdough bread happening, but let's give the plants some time to shine here, shall we?!
Jump to:
Plant based eating is a good goal for us all as it pushes produce, beans, whole grains, seeds and nuts to the center stage of our plates. These foods are loaded with nutrition that promotes wellness and prevents disease. In addition, being more mindful of meat intake has the potential for significant impact on important environmental factors.
A big misconception though is that you have to go FULLY plant based to experience those benefits. This is why I like the term "plant forward" best because it emphasizes plants as the starting point for meals and allows a lot of freedom to go from there. This is good news because 94% of the US population eats meat and I don't think it's realistic to think they are going to completely stop anytime soon.
Regardless of what you call it, if we are going to eat more plants, it also needs to be easy. I am always looking for ways to make healthy, whole food eating easier for us all. I mean, with all that 2020 has heaped on us, I've certainly seen that even if I am working from home, healthy eating still has to be convenient to some extent. Maybe you're in the same boat?
I have a few healthy hacks to help you out with plant based eating that have been tested in my own kitchen and real life. These are simple ideas to help you eat just a little more plants in your daily life.
Hack 1- Matchstick/Shredded arrots
Perhaps you've never noticed this wonderful, convenience product found in the produce section of the grocery store. "Matchstick" or "shredded" packaged carrots (depending on the brand) make carrots ready to use for a wide variety of uses. I love them because they stay fresh for a good amount of time (up to about 2 weeks), require NO prep, and reduce my food waste because we actually eat them up (as opposed to whole carrots going bad in my produce drawer).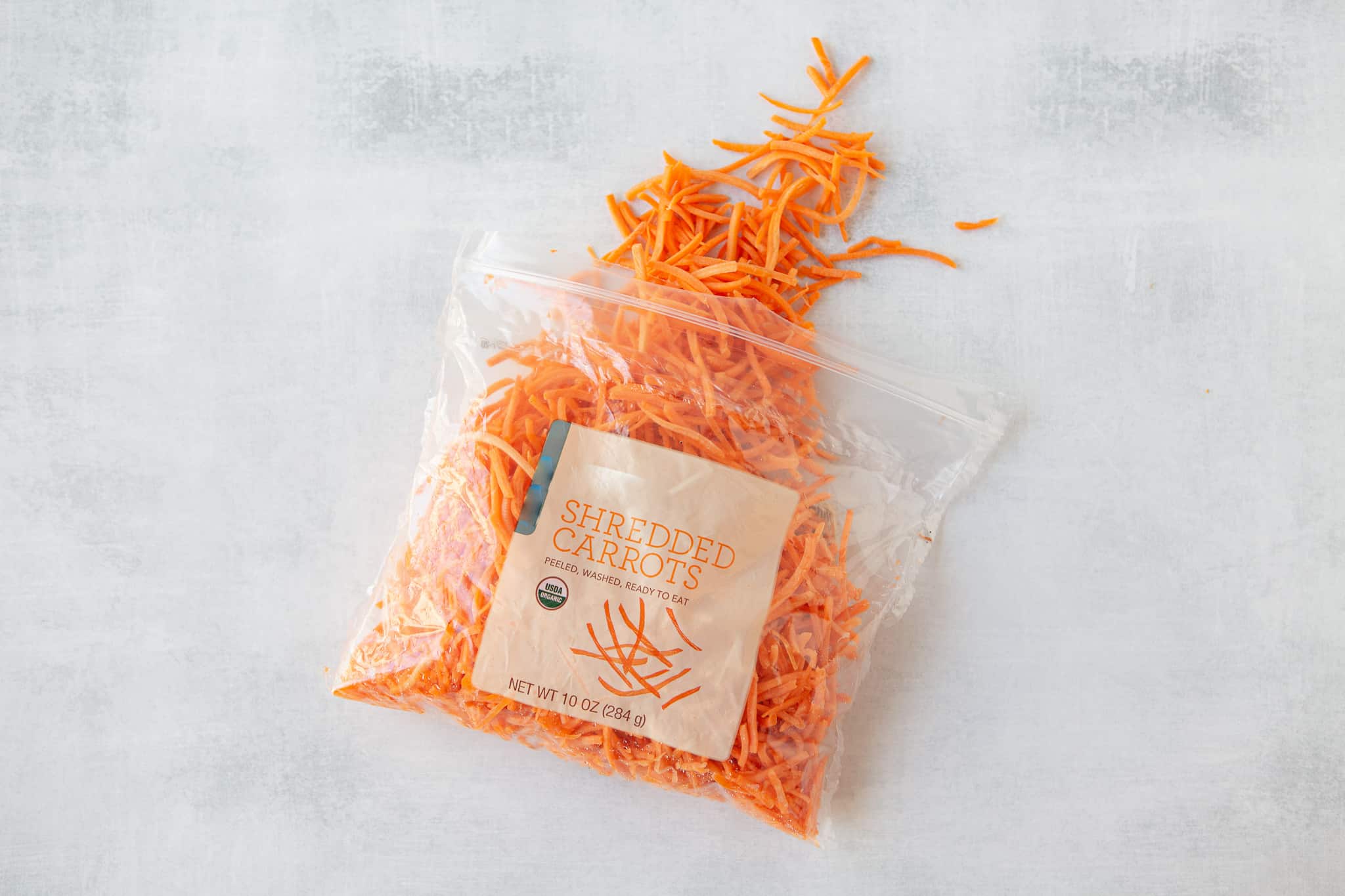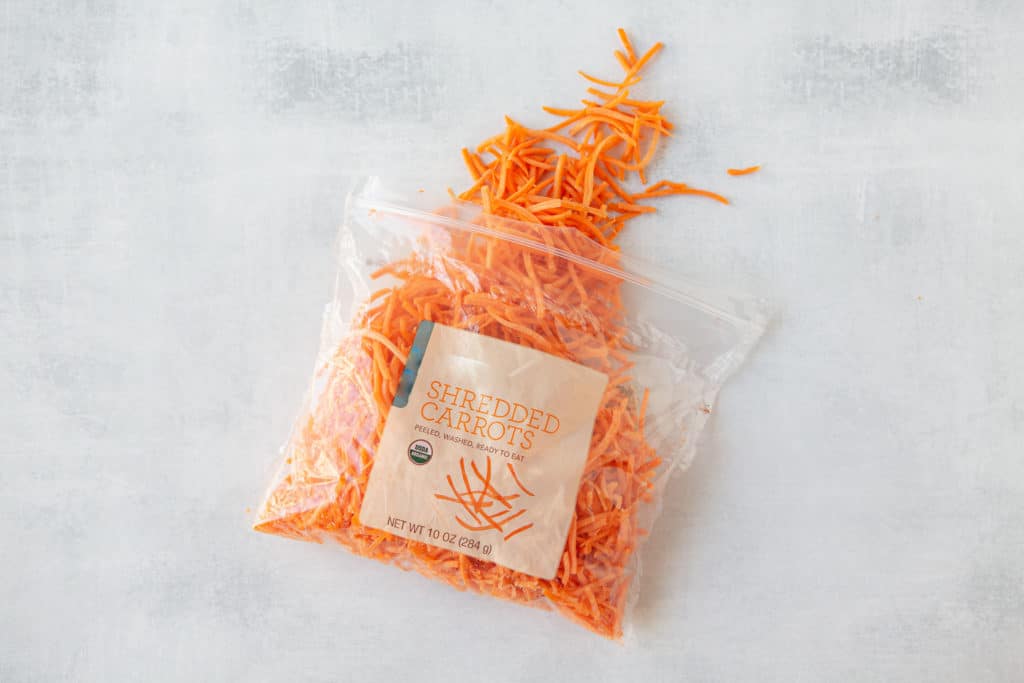 I've recently decided that this is a product that is now a staple because it makes plant forward eating so darn easy.
Here's how I use these carrots daily:
Throw a handful into my daily smoothie.
Saute with onions and peppers for any use.
Top a quick lunch or dinner salad.
Stir into marinara sauce to use for spaghetti, lasagna, and more.
Throw on top of homemade pizza before adding cheese.
Add to any chicken and rice combo in the Instant Pot.
Use in soups or stews.
Turn into a quick slaw.
Use in a veggie omelet.
Make this Instant Pot Cilantro Chicken and Rice recipe.
Save time using them in this Kale Apple Carrot Salad recipe.
Not only is this healthy hack for plant eating incredibly easy to implement, it's also pretty affordable. Many bags are about $2 which is well worth it since I actually use it all up before going bad.
Hack 2 - Applegate Well Carved™ Mediterranean or Asian Style Meatballs
In a brilliant stroke of genius, Applegate has brought plant forward eating to frozen meatballs, without eliminating the meat. Yes, you read that right.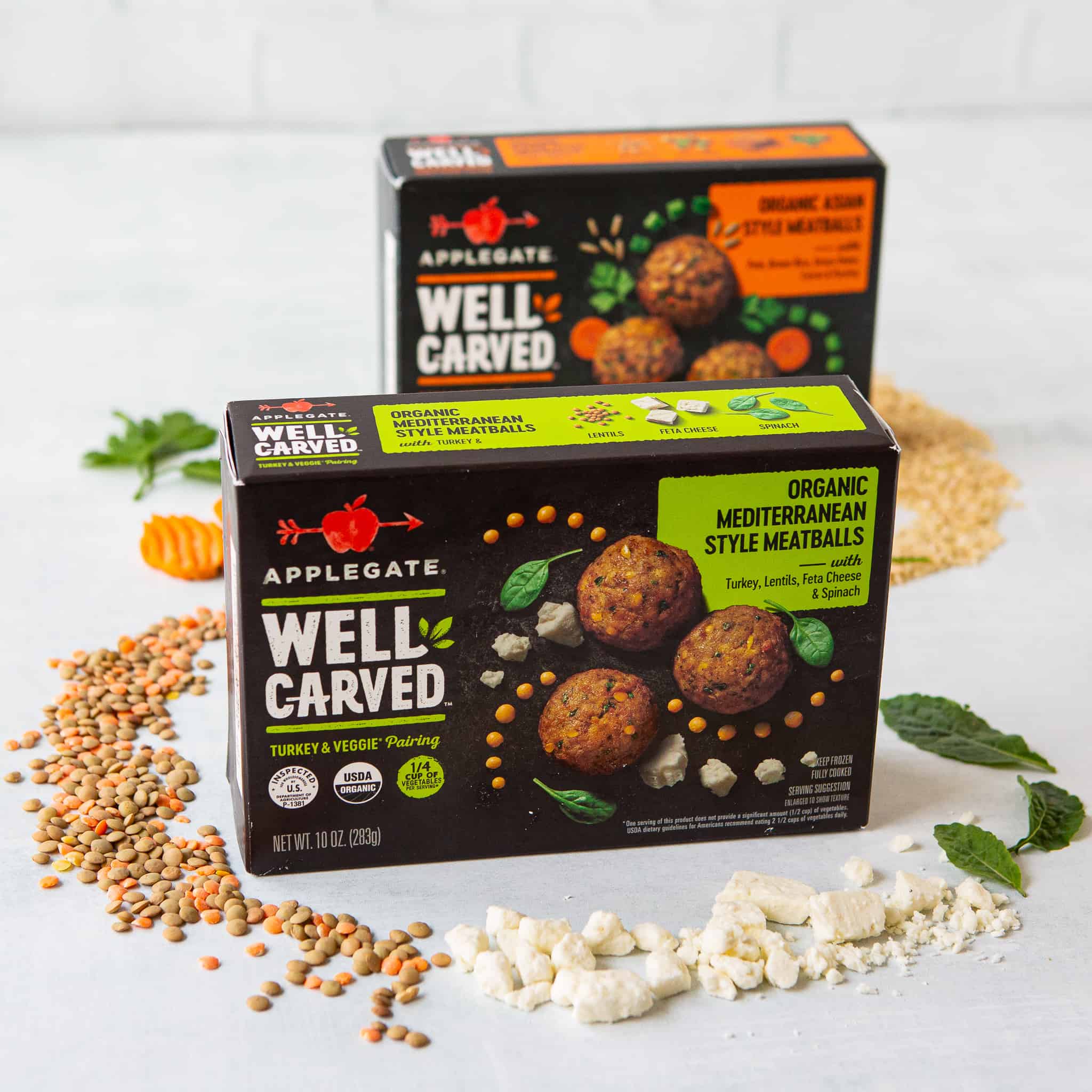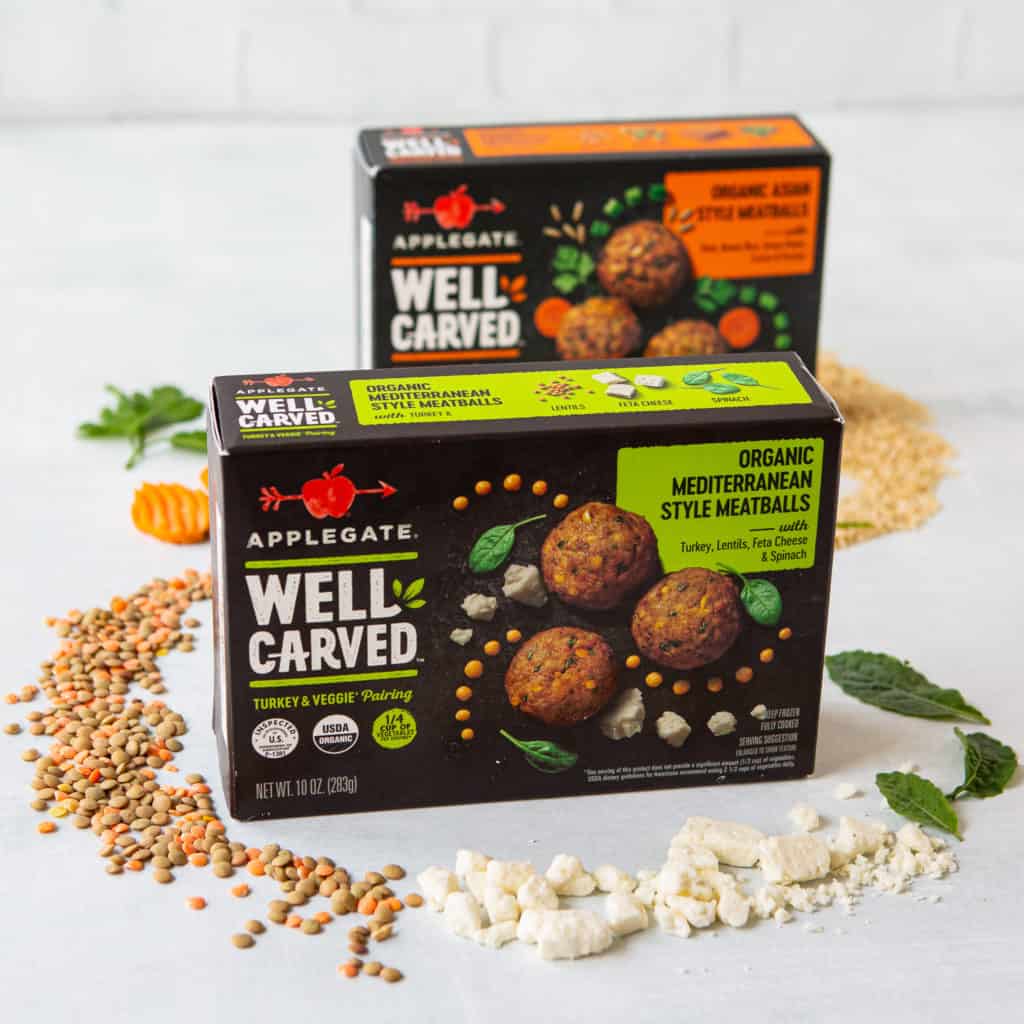 Applegate is already known for its natural and organic meat products that are from animals humanely raised without antibiotics and added hormones. But now, they have combined that with organic vegetables, legumes, and grains to create perfect flavor pairings in more meat-mindful Well Carved™ meatballs.
Within either a serving of the Asian Style pork Meatballs or Mediterranean Style turkey Meatballs there's a ¼ cup of vegetables that counts toward your daily 2 ½ cups of total needed. As a result, you enjoy a more earth-friendly meatball that's still just as delicious and juicy. I also really appreciate that the ingredients are simple, whole foods with nothing artificial.
You can find these meatballs in the freezer section of select stores and you simply heat and eat.
I've been loving them stuffed in a pita at lunch with a quick tzatziki style yogurt sauce and, you guess it, shredded carrots!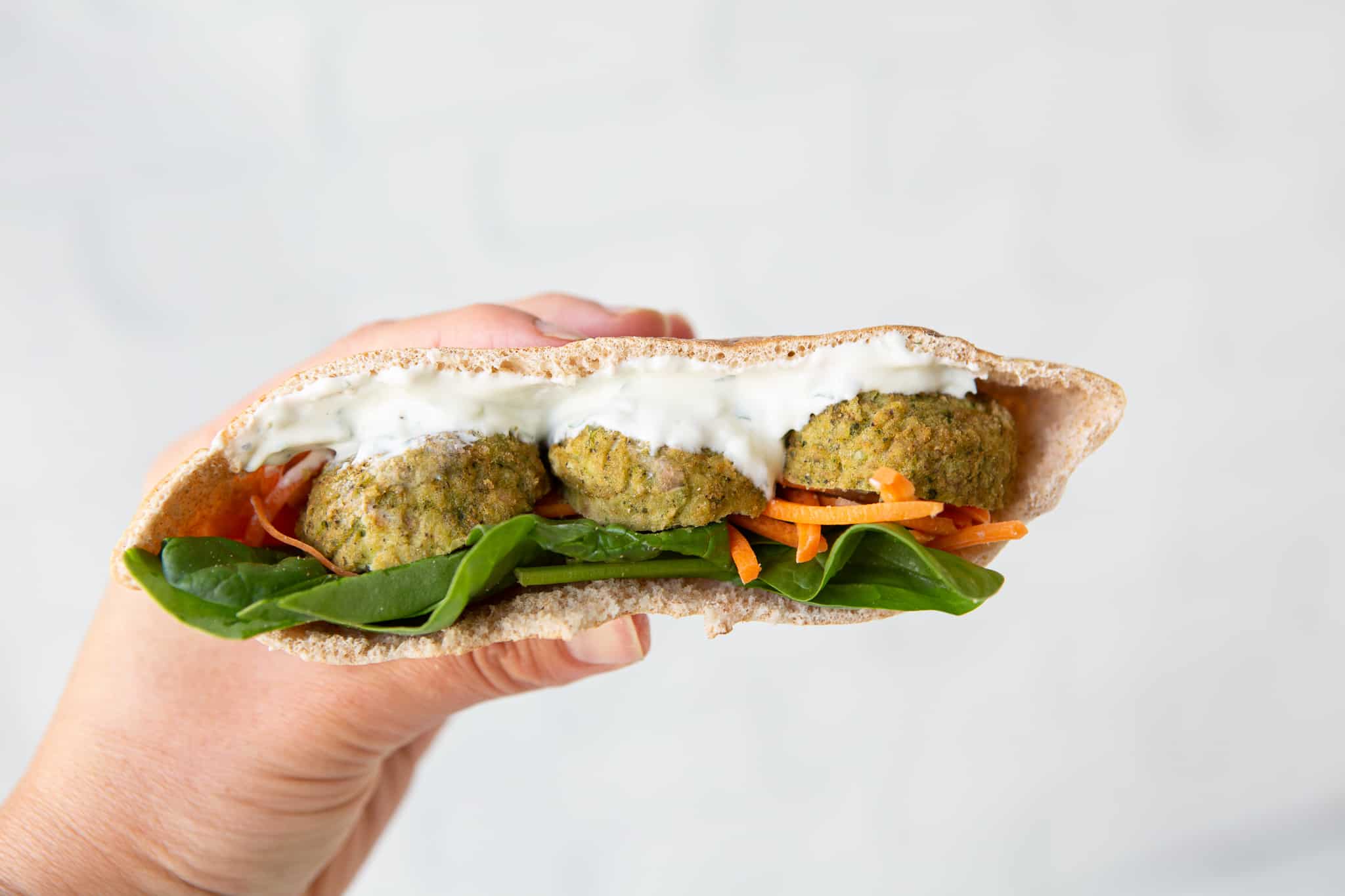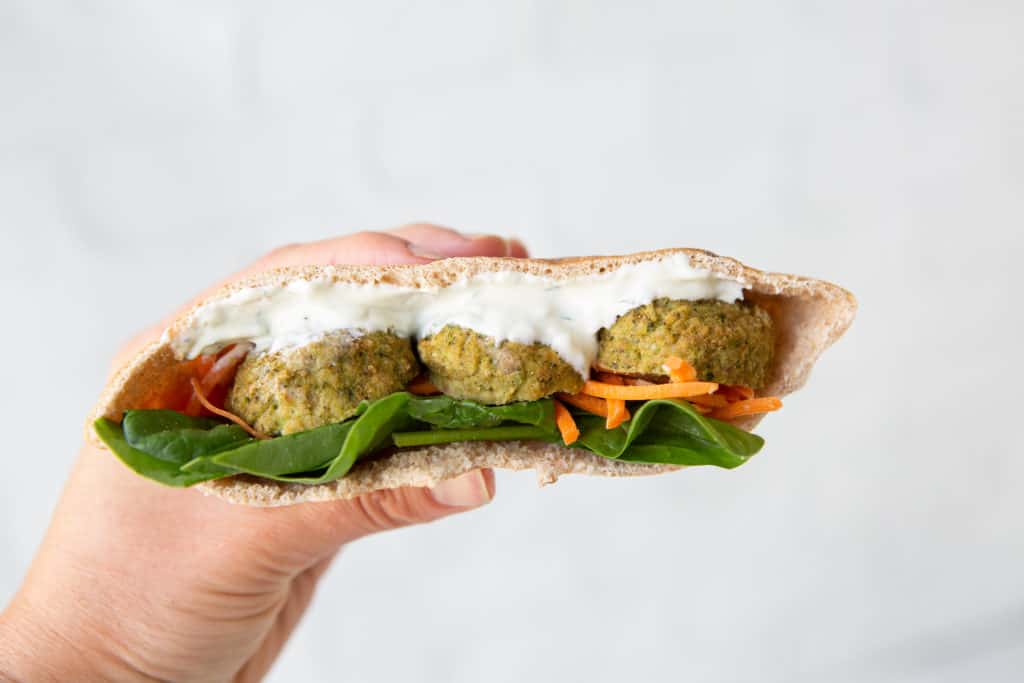 Here are some other ways to enjoy them:
Serve on top of rice with stir fried vegetables for an Asian inspired quick dinner.
Use them as meatballs for spaghetti night with my Simple Sweet Marinara Sauce.
Serve over frozen zucchini noodles (heated up) with a splash of your favorite vinaigrette.
Serve as a quick appetizer with dipping sauce for hungry family members or a small gathering.
Stuff in a pita with veggies.
Drop into soup or stew, right at the end of cooking to heat up.
Chop up and use on homemade pizza.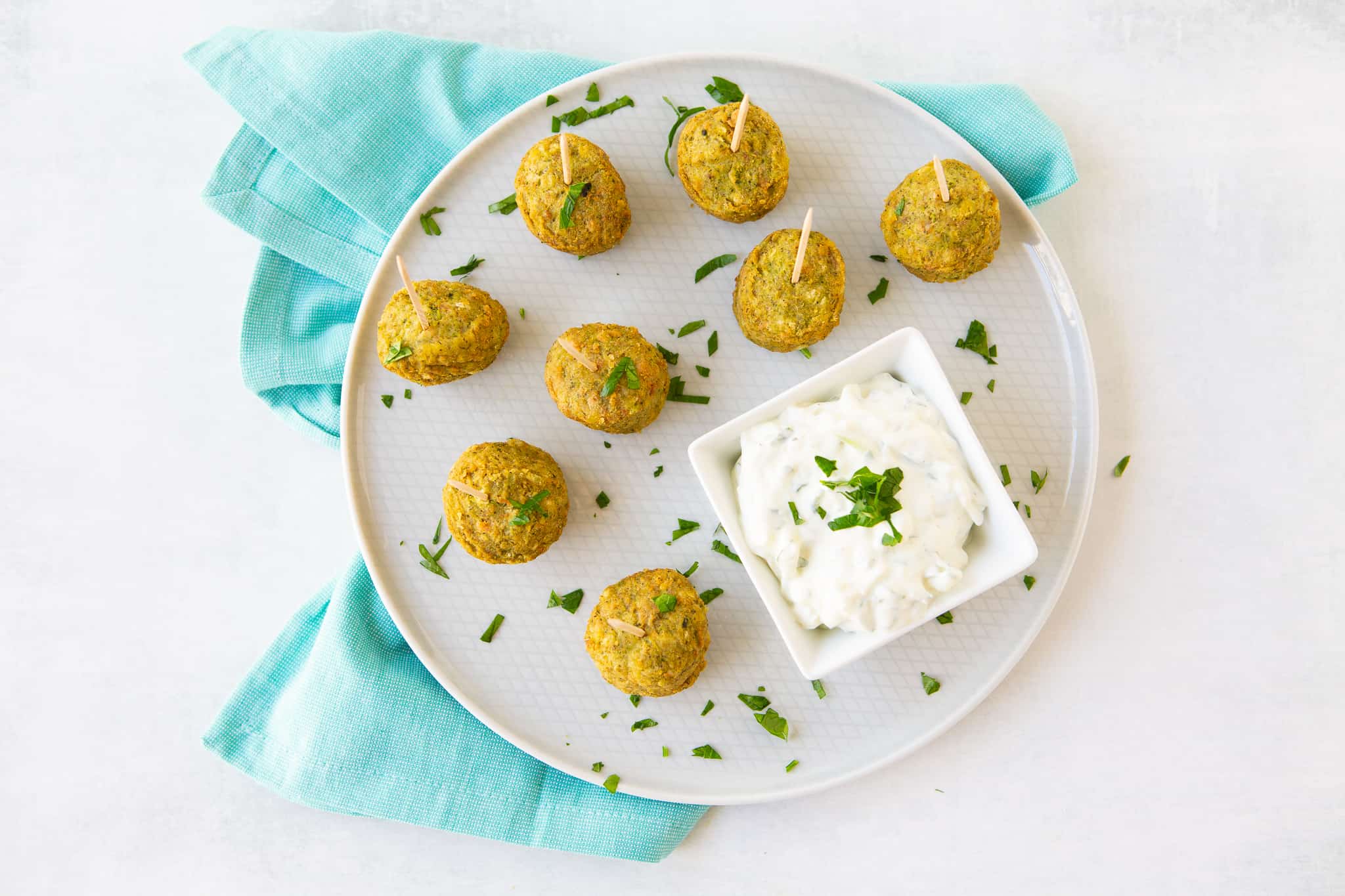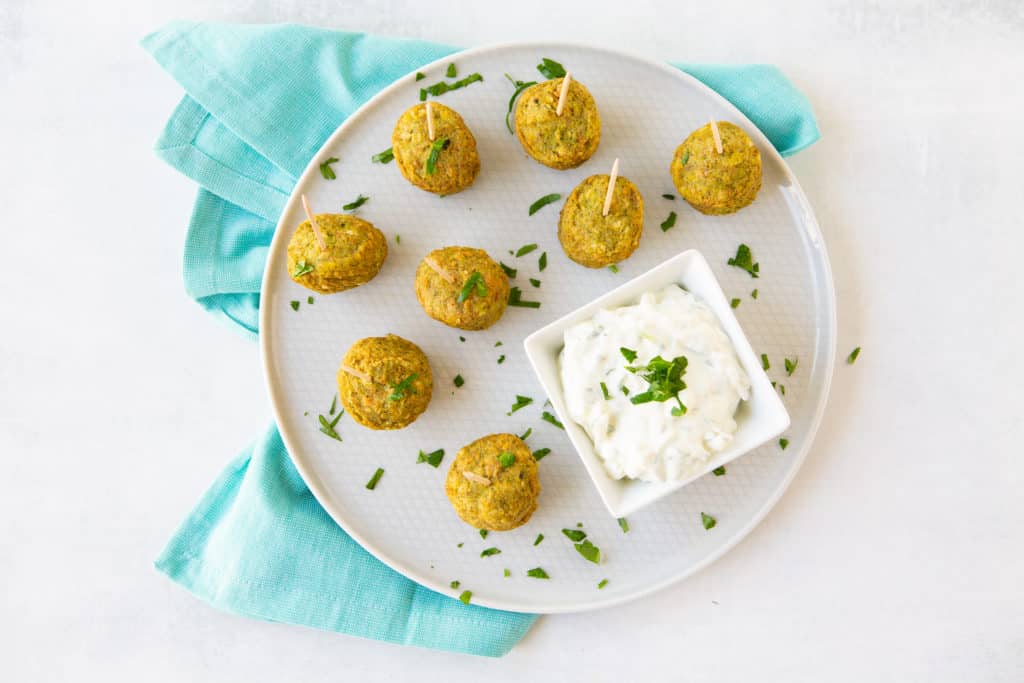 Hack 3 - Shelled Pistachios
I have loved snacking on pistachios, but for some reason, they dropped out of my mind for the first half of 2020. Whatever the reason (maybe because of quarantine brain or grocery shopping was so weird there for a while), I'm so glad that in the second half of this year, I've made a conscious effort to snack on this super nut regularly.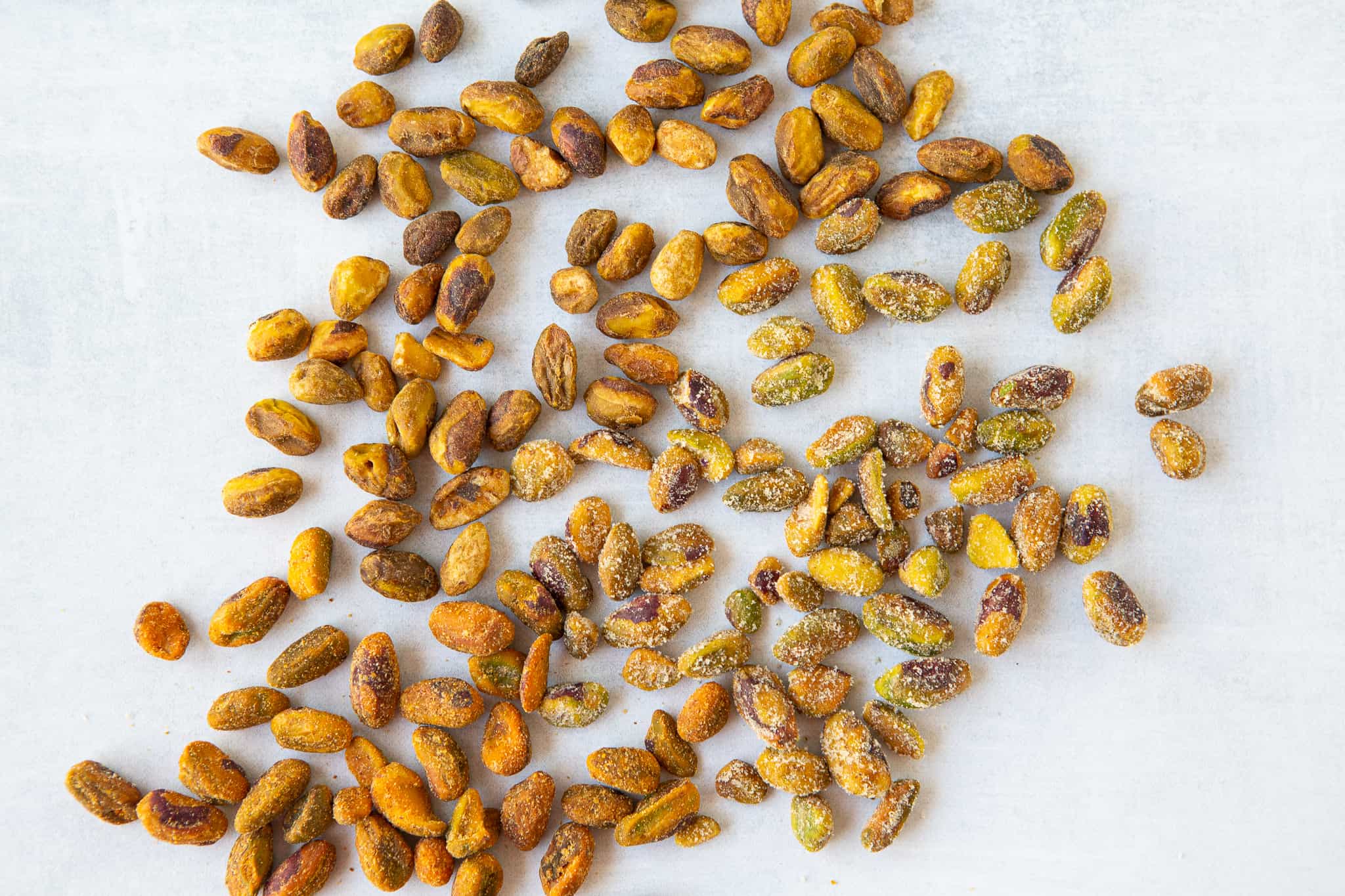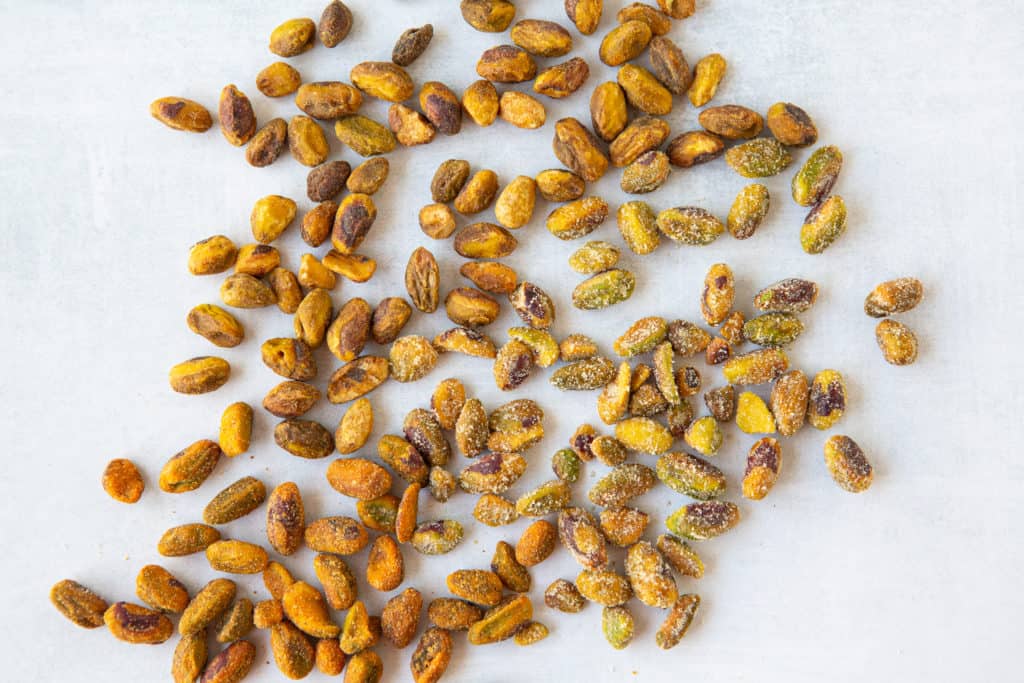 Shelled pistachios are a total healthy hack for plant based eating for several reasons. First, they are a great source of plant based protein at 6 grams per ¼ cup serving. Second, they are already shelled so you can add them to anything in a hot second. Lastly, they are seriously delicious and come in a variety of flavors.
Here are ways I enjoy shelled pistachios:
Grab a handful for a quick, sustaining snack to get me through till dinner.
Mix with dried fruit and dark chocolate chips to make trail mix.
Eat alongside an apple or tangerine for a filling snack.
Top a salad at lunch for crunch and protein.
Top morning cereal or oatmeal for extra protein.
Stir into melted dark chocolate with dried cranberries for a quick, plant forward dessert.
More Plant Forward Recipes
If you'd like to make more plant forward and plant based recipes, you're in luck. I've created a whole category of Make Healthy Easy recipes on just that! Click the link below to check them out:
If plant forward eating has not been on your mind in 2020, don't worry about it! It's never too late to start adding in more plants. These healthy hacks for plant based eating make it super easy. I'll hope you'll try one.