As the seasons change, so do my food cravings. I start to want warm flavors and winter produce instead of the bright, light flavors of summers. I want my drinks to be a little more "serious" in flavor as the weather cools off. Do you feel this way too?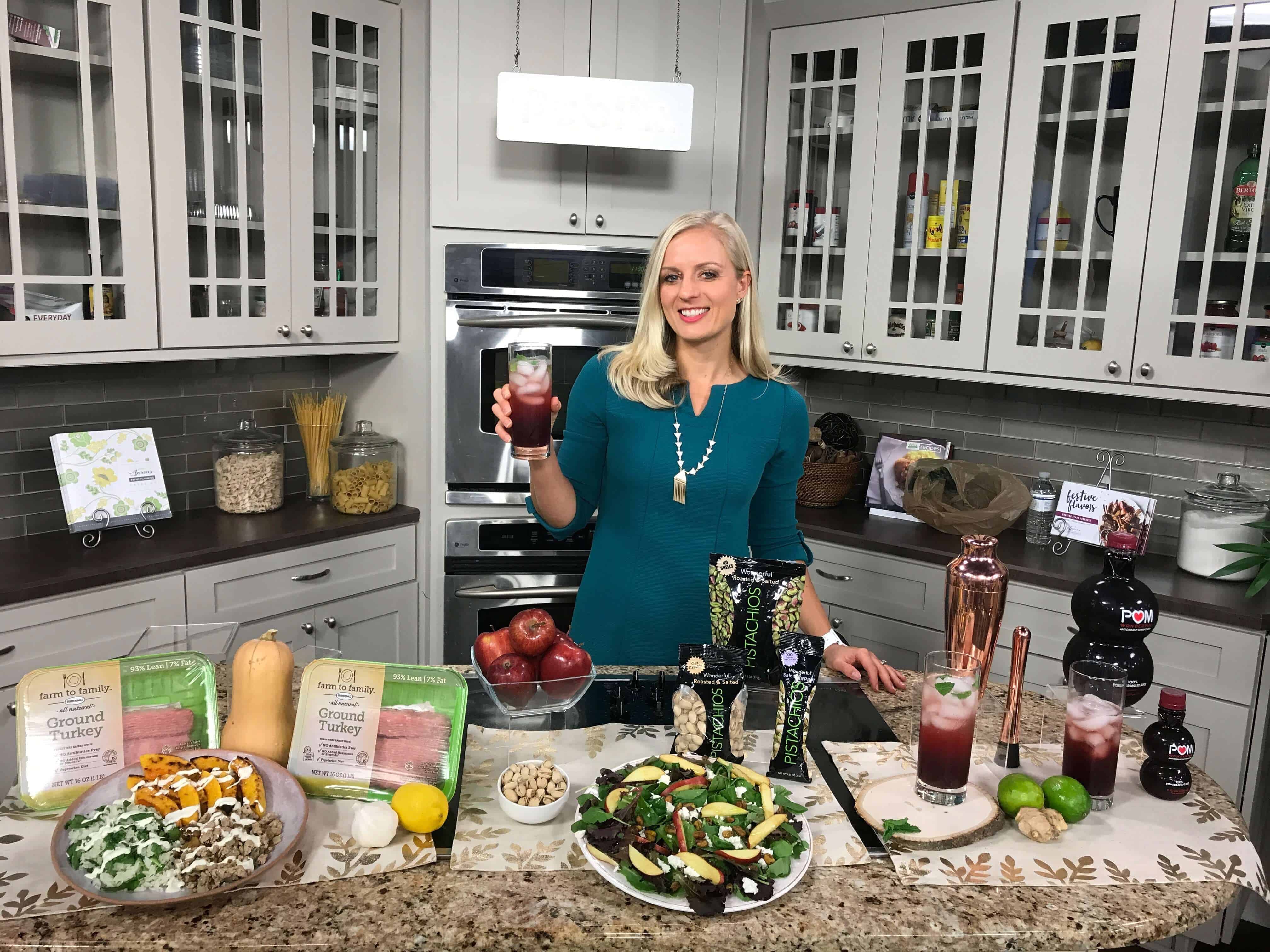 In my latest segment for First Coast Living I share my ideas for healthy fall recipes that will satisfy your cravings but also nourish your body. Check it out:
This TV segment is sponsored by Farm to Family by Butterball, Wonderful Pistachios, & POM Wonderful.
Click HERE to go to the video if it does not load below.
Seriously, the food and drinks in this segment are so delicious! You have to try them.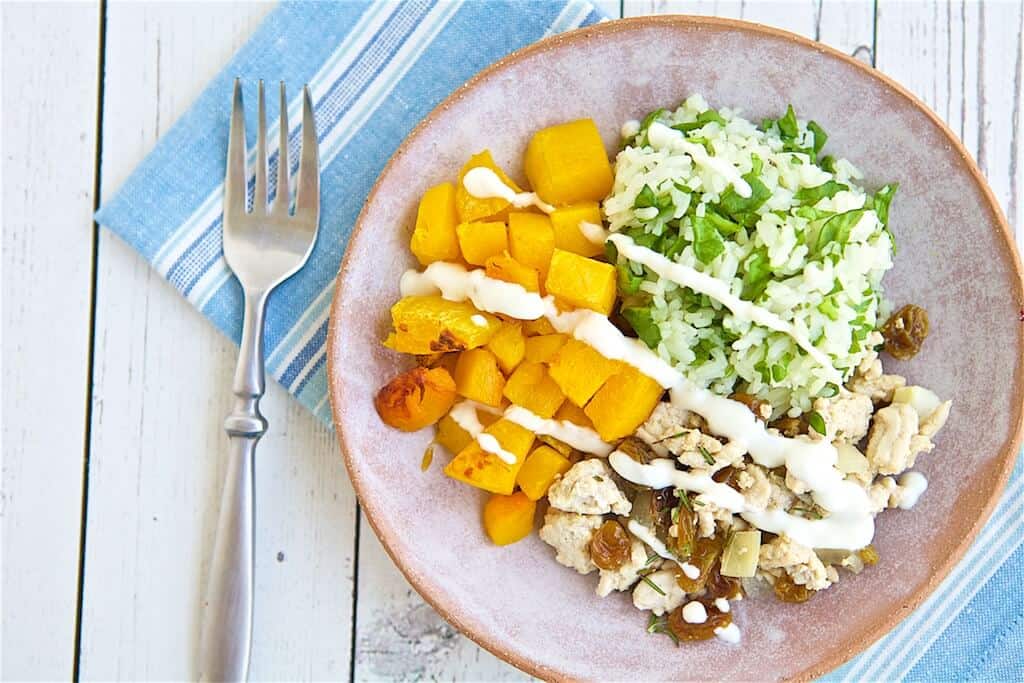 The first recipe featured is my Autumn Rice Bowl, made in partnership with Farm to Family by Butterball.
Guys, you have to try this recipe! All the fall flavors come together in this explosive dish. I ate this for 3 days straight following the TV segment and still didn't get bored of it. Just make it!
The second dish featured is an Apple Pistachio Salad. Simply top baby kale with sliced apples, goat cheese, and shelled pistachios. Then dress with a drizzle of extra virgin olive oil and white balsamic vinegar. It's a perfect, quick fall salad and you can easily add a protein to make it a full meal.
The final drink featured is a pomegranate mocktail. Shake together 1 cup POM juice, 2 tablespoons fresh lime juice, ½ teaspoon fresh grated ginger, and ½ teaspoon rum extract. Pour over ice with fresh mint leaves into two skinny highball glasses and top with sparkling water. (Makes 2 servings) I really like that this drink is chock full of nutrient packed ingredients so it feels like an indulgence but it's actually amazing for you.
The gorgeous copper cocktail mixer I used is THIS ONE from Amazon. I was delightfully surprised by how pretty the whole set is. It has me wanting to shake up a drink every night. 😉
So now you know what I will be eating and drinking over the next 2 months! These fall recipes have satisfied my cravings and I know they will do the same for you.
Cheers to Fall!