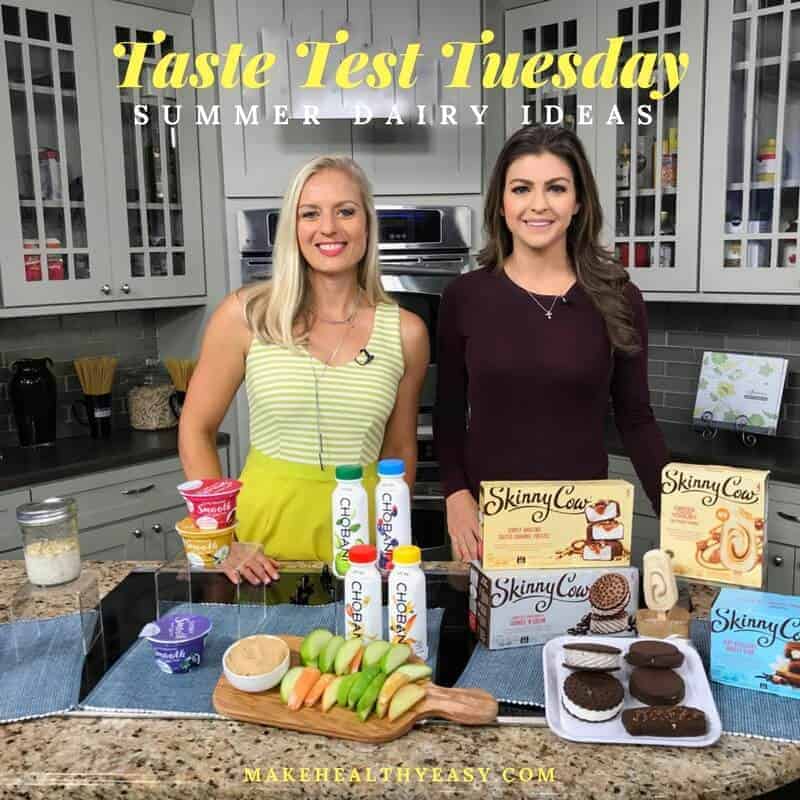 With the somewhat slower pace of summer I like to spend a little extra time looking for and trying new recipes and products. This way, once the busy school year hits, I have a few more ideas in my food "bag of tricks" to pull out and help feed my family. Lately, I've enjoyed trying some new products in the dairy and freezer isles perfect for a hot summer's day that I shared on First Coast Living. Check 'em out...
This post and TV segment are sponsored by Milk Life, Chobani & Skinny Cow.
I hope one of these fun and tasty ideas bring a little more enjoyment to your summer eating. What have you tried lately that you really like? Leave a comment and let me know.
Keep trying new things,