Women's wellness can feel complicated and unattainable at times. Here's encouragement about the importance of trying something new to take care of yourself.
This post is sponsored by Baptist Health 4her program.
When's the last time you tried something new? Or, when was the last time you went to a community event and connected with women in your community?
I think I know what you are thinking right now. If you're like me, this all sounds great but actually making time in your schedule and trying something completely new is downright hard.
I get it! BUT, I am here to encourage you to make the time. Make the time to challenge yourself with something new. Challenge yourself to connect with new people in YOUR community.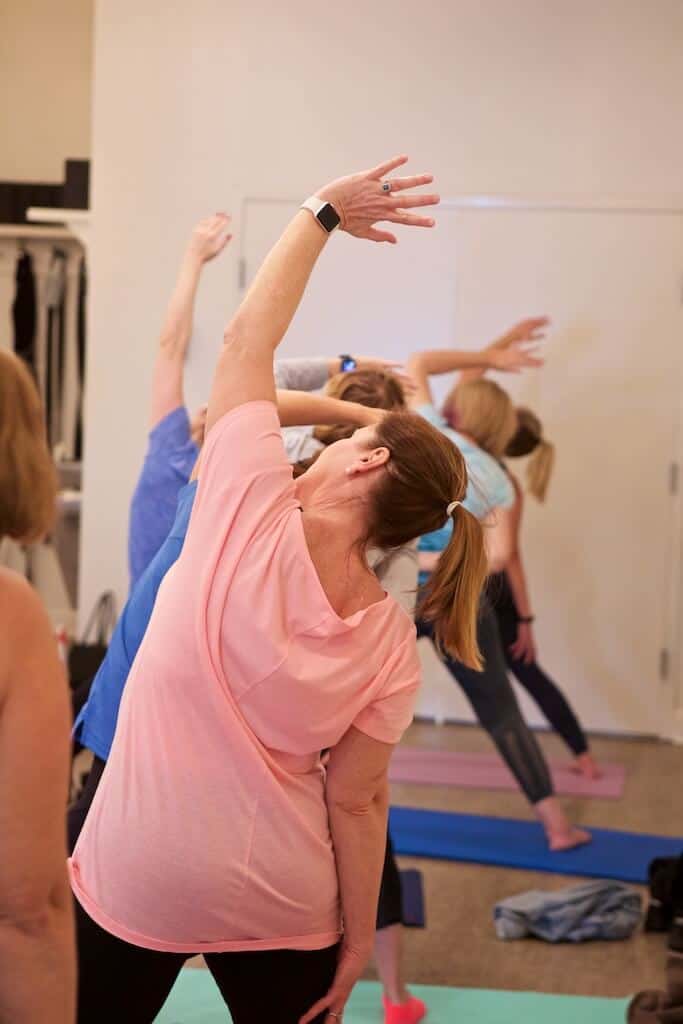 Why, you ask, is it important? Well, it starts with a phrase that I often use in behavior change counseling: Challenge produces growth. We cannot grow unless we experience challenges. Think of it as a gift to yourself and the people you love. If you never challenge yourself, you will not grow - as an adult, as a citizen, or in health.
Another reason to purposely do new things is to consider what possibility might lie on the other side of this new experience. When I'm struggling with whether or not to try something new with people I may not know, I remind myself of these two things:
I have no idea who I might become as a result of this event.
I never know who I might meet that will impact me or I will have the opportunity to impact.
Considering these powerful, positive outcomes may be just the push you need to try something new or meet new people.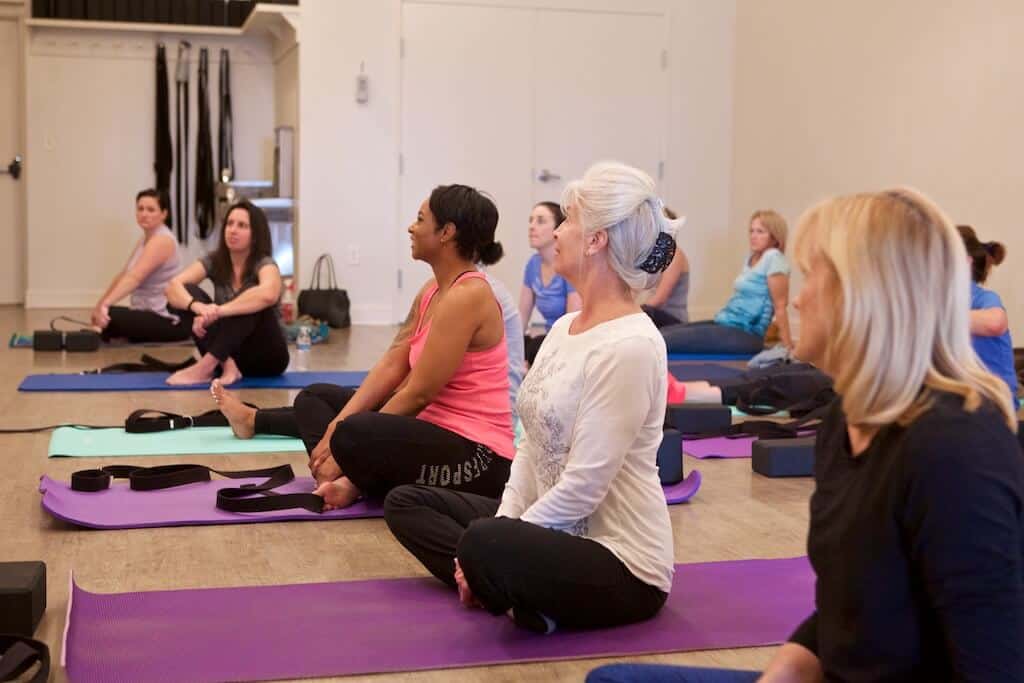 Recently, I had the pleasure of joining a women's wellness Baptist Health 4her yoga event in the Nocatee community that was just for women. It was exactly the kind of opportunity I needed to challenge myself and after talking with other women at the event, they felt the same way.
I've talked with a lot of women who are intimidated to try yoga. Many believe it would help them but are just uncomfortable with getting started. Can you relate? Maybe you're not sure about the clothes, the poses, the breathing or spiritual-seeming nature of it. Remember, anything new will come with some level of uncertainty. Trying a community class like this is an awesome way to get started.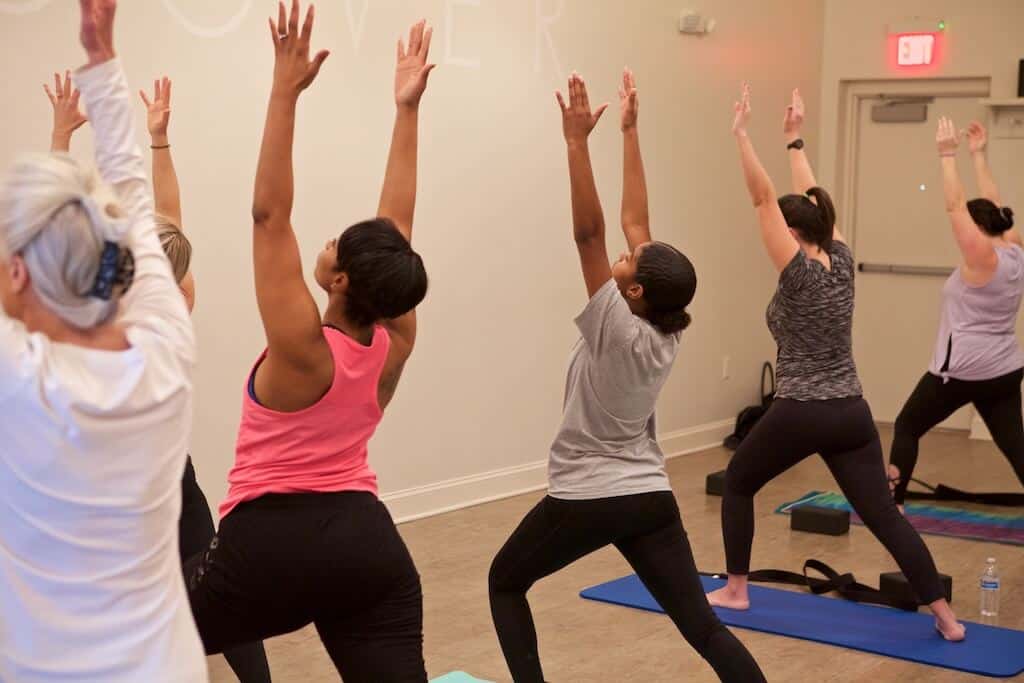 This year I am so excited to be an official influencer for the Baptist Health 4her women's wellness program. 4her is a women's wellness program that provides the resources women need to fit with their evolving needs. It was a program I could easily get behind because they recognize that taking care of your health doesn't just happen in a doctor's office, it happens out in your life. They also support women's unique needs with specialized services like health coaching with a RN, a member's only Facebook group, and awesome events - like this yoga class! Ladies, this really is a special group that will support your total wellness all year long. You need to get involved and sign up here.
The event I attended was called Refresh, Renew, and Refocus in 2020 and it included a one hour beginner yoga class and a mindfulness guided exercise. Many of the ladies there were brand new to yoga and wanted to try it out in a welcoming, all-female environment.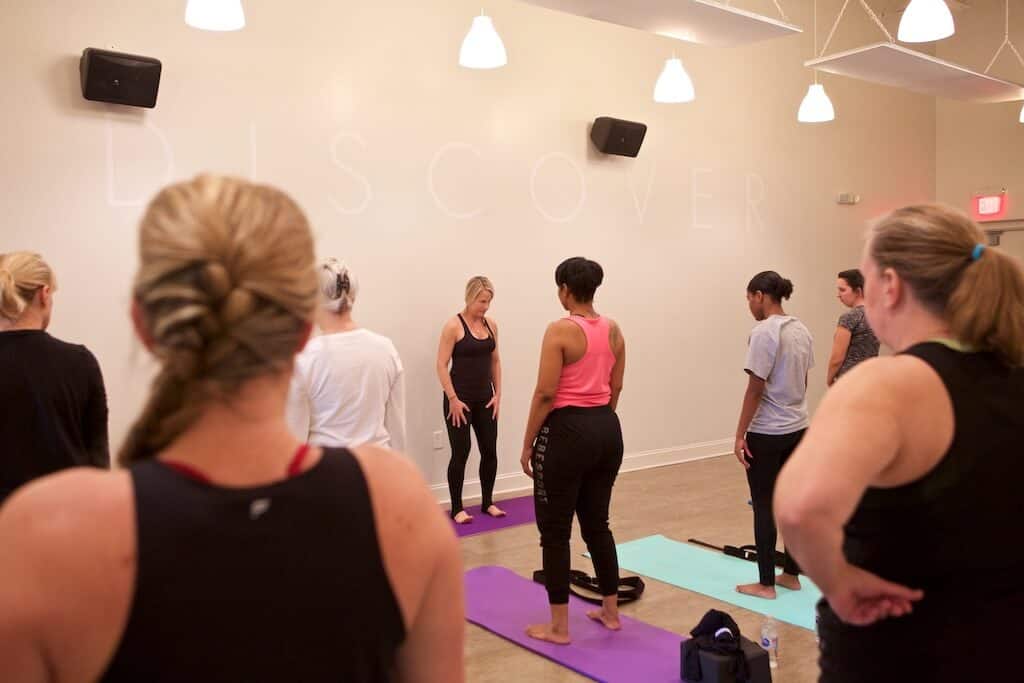 Our class was taught by a wonderful woman who is an ARNP and yoga instructor. It was a gentle yet invigorating class because she taught basic movements that could benefit us in our daily lives. I think everyone felt amazing afterwards and was so happy they came.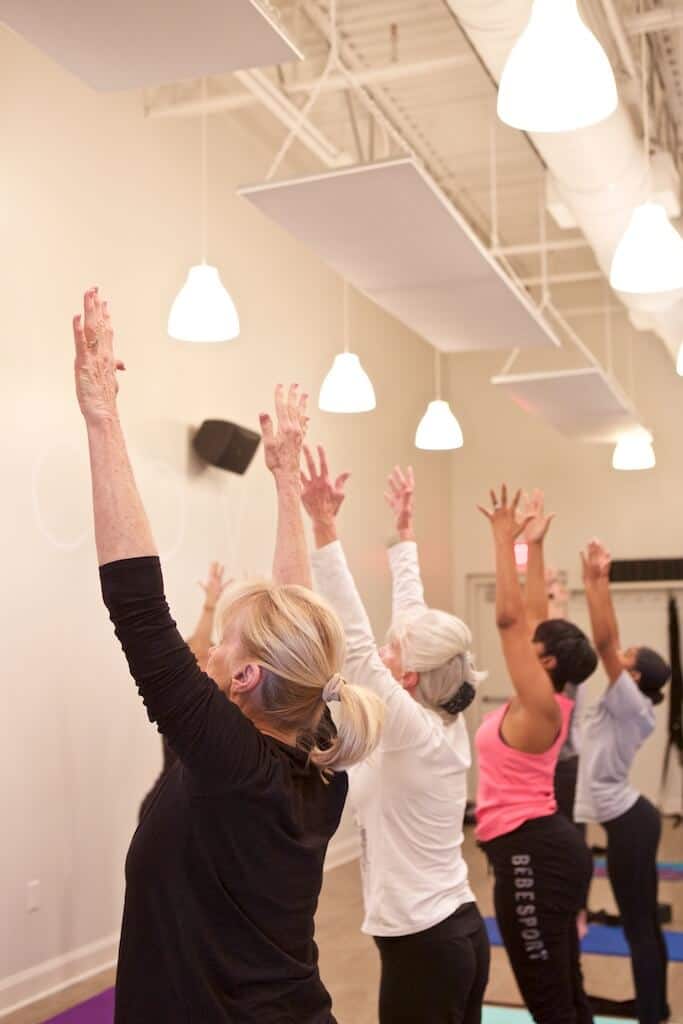 I really enjoyed having one of my best friends with me. Doing this together was an awesome way to connect as friends and support our self-care. I also LOVED meeting some new ladies in my community.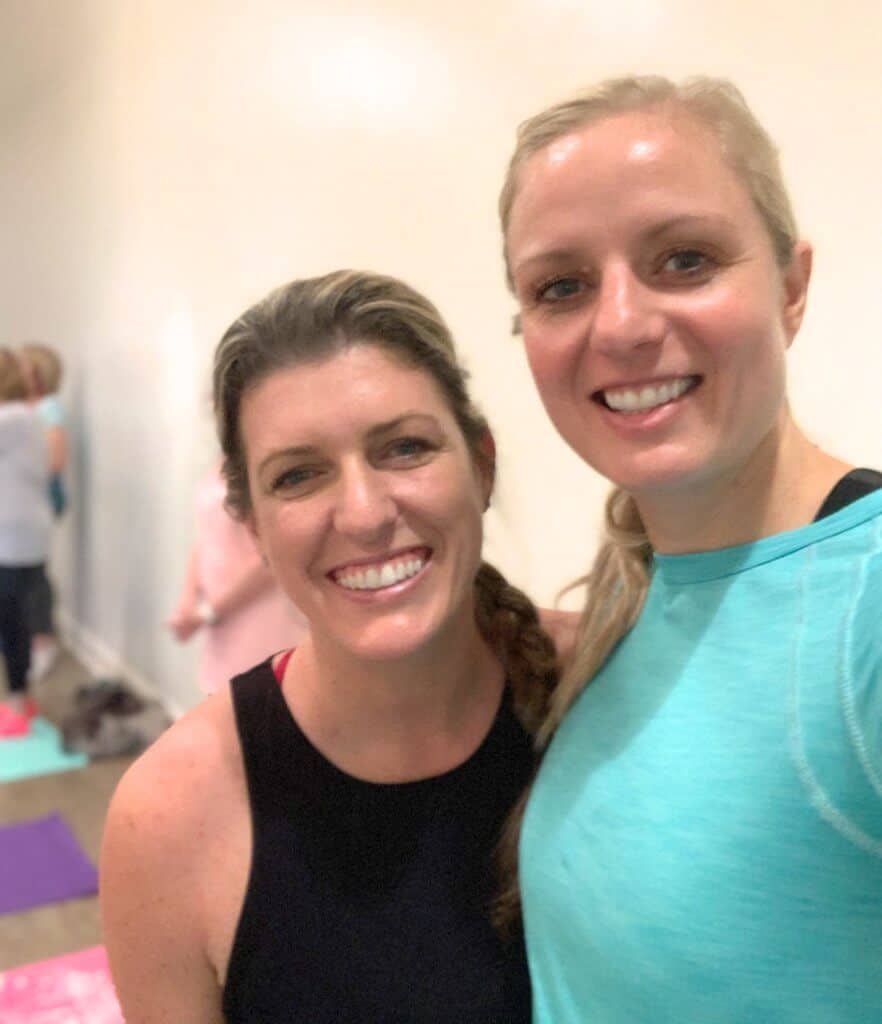 This definitely won't be the last time you hear about Baptist Health's 4her program from me. I will be promoting more of their amazing events this year. I highly encourage you to follow their Facebook page to stay up to date on their upcoming events and join their membership. It's a one time, lifetime fee which is actually a donation to the Life Wellness Center at Baptist MD Anderson Cancer Center.
Whether you live in Northeast Florida or not, get out there in your community and experience something new in women's wellness. Connect with your health, get recharged, and meet your neighbors in the process.
If you're interested in learning a little more about yoga, check out this Make Healthy Easy post:
Online Yoga Classes Review