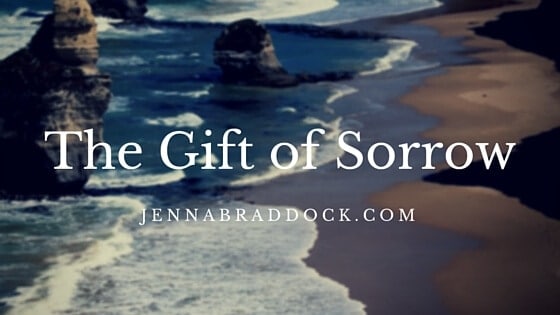 As the season of thanksgiving begins I have realized that I am thankful for something that I never thought I would be thankful for: sorrow. I am certainly thankful for a lot of happy things this year. God has blessed us tremendously. But 2015 was split right down the middle with the most tragic loss I have ever experienced. It was the kind of loss that scars you forever.
I've been meaning to write about what happened back in June ever since it happened, really. I've gone as far as beginning two separate posts, but neither felt right. I knew that if I waited, the right time and approach would come. After hearing of another friend's loss this past week, the emotions I experienced were so deep and rich that I knew I had to express them. It was time.
Let me preface that this is a sad blog post. I'm not writing this for SEO or in hopes of going viral. I'm writing this to tell you about an event that has changed me forever and truly left a gaping hole in my heart. And maybe, someone can relate and feel like they are not alone.
June 8th
In the very early hours of Monday, June 8th, 2015 I learned that some of our very close football friends were in a terrible car accident on a major highway in Florida the night before. The people were a  mother, Donna, and her daughter Maegan. Maegan was 7 months pregnant with their son Thomas. Donna and baby Thomas did not survive and are now in heaven together.
On learning the news, Brian was actually already at the hospital in Orlando (1 ½ hours away), which is a bit of a long story, but we are so glad he was able to be there. I quickly made arrangements for my boys and drove down that afternoon. We spent the next 2 days in the hospital with all the family, crying and hurting with them.
Football Family
My connection to this family is deep. Donna's husband coached with my Coach (Brian) at his first job out of college. They both quickly identified us as a young coaching family needing support. They took us under their wing, spent time with us and loved us deeply.
Donna truly taught me how to be a coaches wife. Anything I do now is because I either watched her do it or she directly instructed me. This is a precious gift because there is a LOT of negativity among the families of coaches. (Read by post on Married to Football for more on this.) Donna believed that her husband and my husband NEEDED to be around young men to help them become men of character. I'm forever grateful for these life lessons.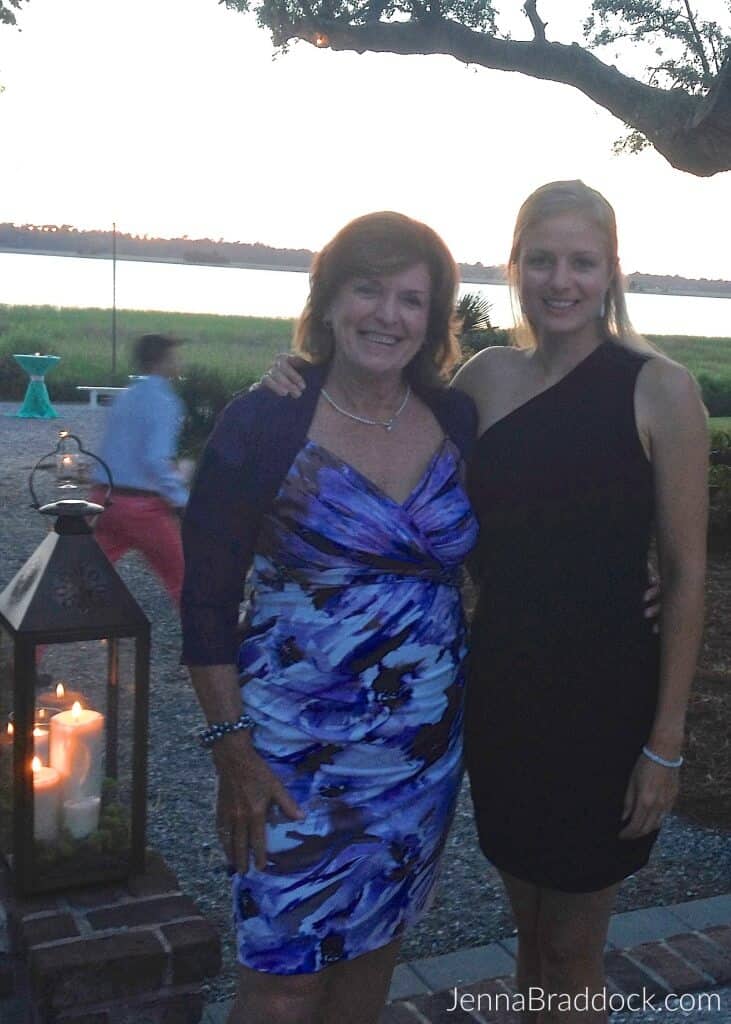 Maegan and I became friends through her mom, but began our own deep friendship when her husband, Sean, left his coaching job in Melbourne Florida to help us begin at our current school. He is Coach's assistant head coach and we could NOT have accomplished what we have without their (Sean and Maegan's) hard work and sacrifice. Maegan is my bleacher buddy, away game companion, fellow lover of game day style, and honestly, we just get each other's life. We can talk about football season, blow off some steam, and then get right back to loving it. She is a precious gift to me and I hope that I am to her as well.

A Gaping Hole and a Heavy Weight
This is the only way I know how to describe how I felt and continue to feel about the loss of both Donna and baby Thomas. There is literally a hole in my heart and heavy weight of sorrow that I physically feel.
Donna had spent a lot of time with my kids and in fact, had just watched Benjamin for me 4 days earlier. This is the last picture she sent me of watching him run through our house, one of his favorite games.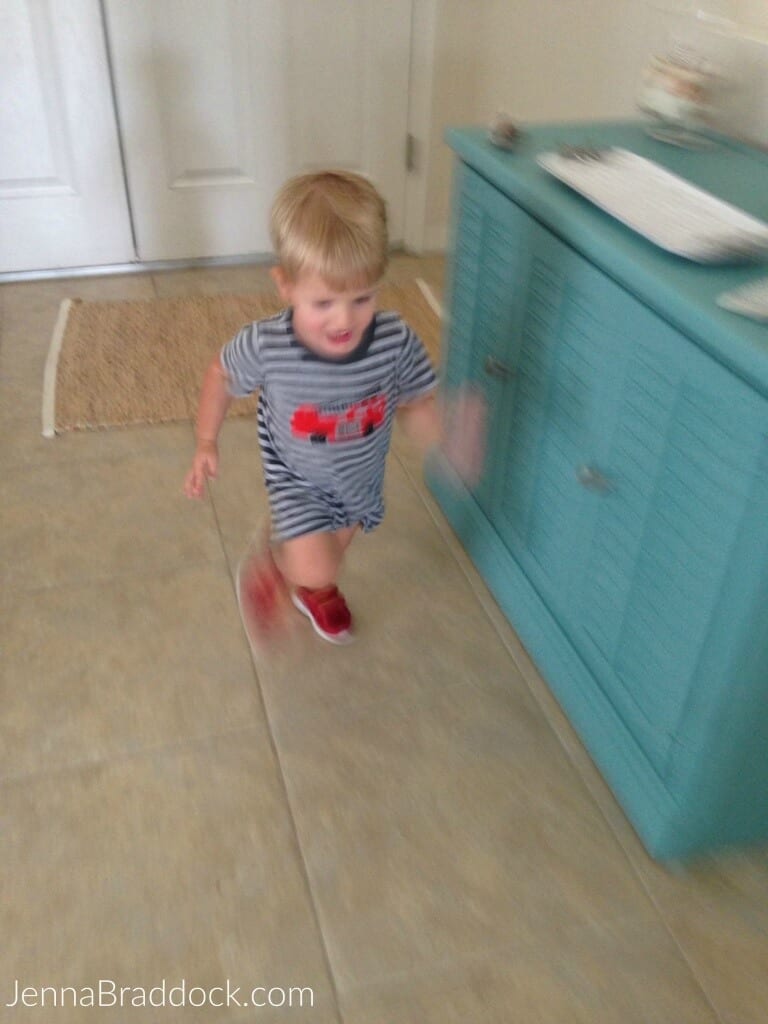 There are COUNTLESS times when I have a split second thought of "I need to ask Donna about that..." and the sadness comes again. Not only was she an excellent support as a football wife, she had also been an amazing elementary school teacher. Every time she was with my kids, she taught me something so helpful. She also helped me decorate a lot of my house too because that was another talent she had. I quickly realized after her death that I literally have something in every single room of my house (including my patio) that she gave me, created for me, or helped me DIY. I'm so grateful for this.
When it comes to baby Thomas, there is also a hole in my heart for this sweet life. Maegan and I had talked frequently about what this football season was going to be like. She was due on Benjamin's birthday in August so I was prepared to help her get through having a football season baby. We talked about what might be his first football game and I had already starting buying him orange and green outfits. I could go on and on but the point is that he was/is a part of our football family.
The Gift of Sorrow
Until this all happened, I hadn't really experienced loss this close to home. I have been through losing grandparents and extended family, whom I certainly loved and had relationships with. But this is the first time I've lost people that were heavily involved in my day-to-day life. It's different.
These losses have given me appreciation for life, but that's not really the point. I can honestly say now that I know, and will continue to know, deep, heavy sorrow. I understand so much more the heaviness of losing a loved one unexpectedly. All the cliche things that are said are pretty meaningless because no matter how hard you try to see the positive, you are ALWAYS still left sad and without the person.
I think of this sorrow like a new thread woven around my soul. It will never go away because it's now apart of me, and truthfully I don't ever want it to. It reminds me of people I loved, wonderful memories, and that their life (and everyone's) really meant something. At this time, lots of things remind me of Donna and Thomas and that thread begins to squeeze my heart yet again. I will always be sad.
What I do see as the "positive" of this experience is that I now possess this gift of sorrow. When I see someone hurting the thread around my heart squeezes again and I feel a little piece of what they are feeling. That, I believe, is a gift.
When people hurt, or are mourning, unfortunately flowers, food, and words don't seem to really help. But what I have seen is that my presence and sitting with someone in their sorrow is a beautiful thing.
I just actually realized this sort of "lesson" I have learned this past week. I found out one of my best friends from high school, whom I keep casually connected with, lost a child. At the moment I learned the news, my thread of sorrow squeezed my heart brutally and I just longed to be next to my friend. I wanted her to know she is not alone in her emotions -- that I understood just a little bit about the heaviness that just overtook her life. Knowing she is a runner, I honestly wished I could just go for a run with her and cry. I've done that a few times with friends. I love that running can be such an intimate thing sometimes.
Lessons About Sorrow
Through this experience I've picked up on a few things that I will remember about mourning. I'd like to share them with you because perhaps they might benefit someone else. I'm no expert here in mourning or support or anything like that. You might think these are all garbage, and that's fine. But maybe this might help you if you have a friend mourning or if you personally have that thread of sorrow wrapped around your heart and it's paralyzing. Whatever the reason, take these with a grain of salt as they come from my personal experience.
Don't tell someone you know how they feel. The truth is even if you have experienced loss, no one ever really knows or experiences exactly how someone else feels. Instead, I like to tell people that they are not alone in their sadness and I am here to be sad with them.
Keep an open heart. Maegan has taught me about incredible strength through this process. Never has she closed up, retreated and pushed people away. She wants to talk about her mom and Thomas whenever it feels right to do so. There's no awkward pauses in our conversations when we get to a point where Donna naturally comes up. We just keep talking it through and if it means we cry, we cry. Sometimes we laugh and other times we have taken a shot of Irish Whiskey in her honor. In the end, all of these things are very healing. It's been easy to be around her because she keeps her heart open. I hope that I can one day possess just an ounce of this kind of strength.
You're presence is the best gift you can give. When I hear news that causes my thread of sorrow to squeeze, my first thought now is can I go be with them? If I can, I am going. Your physical presence is a gift, and the best kind. You don't need to have any amazing words or think of every detail to help care for their situation. Just sit next to them and feel what they are feeling. Community is the most important gift.
If you do want to give a gift, consider one besides flowers. Flowers are beautiful. Truly they are. But they die eventually. Another friend of mine who went through a loss of her own recently told me she ended up despising all the flowers she got because she felt like she just watched them die too. Not everyone is going to feel this way and I understand this, but I took it to heart. For both Maegan and my friend this past week, who are both very active, I got them an outfit from Lululemon. I know that exercise is part of their life and this was a special gift to make them feel beautiful in the midst of their sorrow. I'm not saying I got it all right, but both friends really appreciated it. My thought was whenever they put the clothes on, they would remember I am thinking about them and wishing I could be running next to them. For my friend this week, I laminated a Bible verse and tucked it into the sports bra, near her heart, to reflect on while running.
I'm not really sure how to end this post. It's taken me a few hours and several cries to get through writing this. I just felt like I needed to share this because it's such a part of who I am now. I hope in some way these words can bless someone else and like I said at the beginning, help you feel like you are not alone in your sadness. I guess I'll end with a verse that has been comforting to me through this process:
The Lord is close to the brokenhearted; he rescues those whose spirits are crush. - Psalm 34:18
With a heavy heart,
Jenna