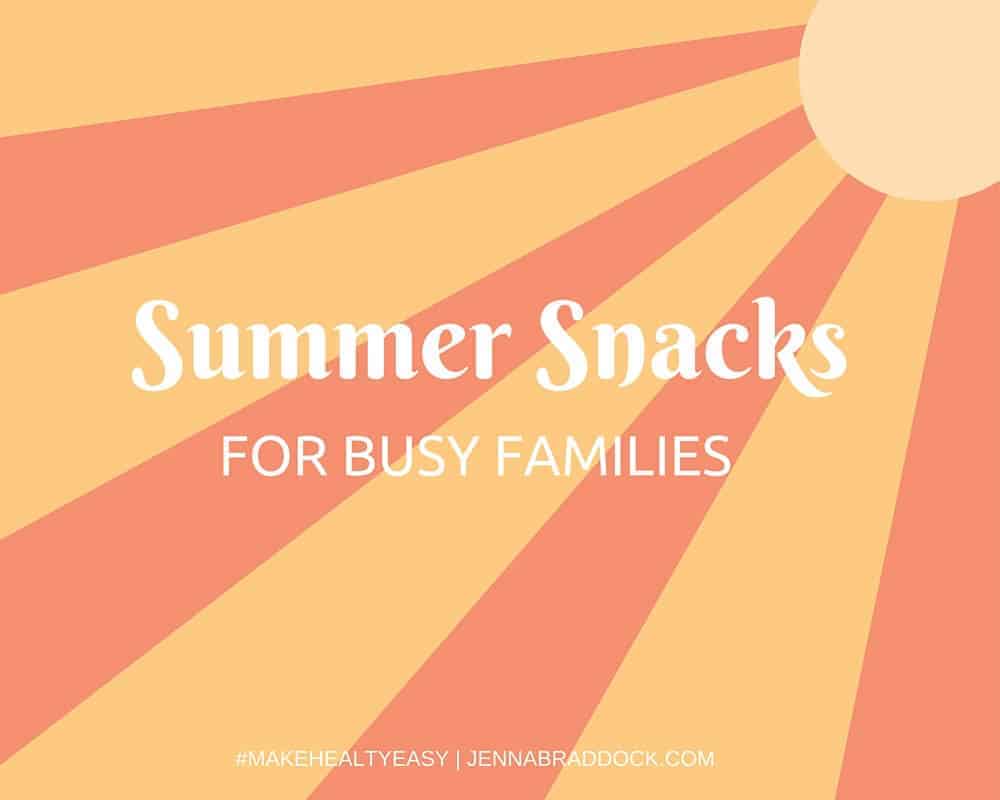 I cannot believe summer is basically here. It's just crazy!
This is going to be my first summer where I am not teaching at the University and both boys are home after being in school all year. THIS = a major shift in our daily routine.
From talking to other moms, it seems that most families experience this summer shift to a different way of navigating their daily life. I get the idea that some families love the summer and some other have a slight sense of fear as they wonder what they will do with all. That. Time.
Whatever your feelings about summer may be, I want to equip you with some healthy eating strategies that will help make summer delicious, fun and healthy.
This week I partnered with Chobani, the Florida Beef Council, Wonderful Pistachios, and POM Wonderful to share some Make Healthy Easy ideas for summer snacks for busy families on TV. Thank you to these sponsors for making this fun segment possible! In case you missed something, here are my key points:
Chobani yogurt makes a great on-the-go protein rich snack. Chobani yogurt is free of artificial preservatives, sweeteners, and flavors. YEAH! Their new line of kids and toddler yogurts come in super portable tubes and pouches and have 2 times the protein and 25% less sugar than other leading kids yogurt. Try freezing the tubes for yummy, legit frozen yogurt.
Lean beef turns lunch food into satisfying, healthy dinners you can take on the go. Directions to make the steak mentioned:

Preheat broiler to high. Line a baking sheet with foil and spray with high temperature cooking spray. Season a flank steak on both sides with salt and pepper (I like to go heavy on the pepper). Broil steak for 7-9 minutes per side (more time for larger, thicker steaks). Remove from oven and allow to rest for 20 minutes. Use a sharp, serrated knife and slice beef against the grain of the meat into thin slices. In a Flat Out protein wrap layer lettuce, sliced red peppers, a slice of cheddar cheese, and 4-5 slices of steak. Add a dressing or vinegar of your choice. Fold up then wrap in tin foil and throw it in your cooler.

Keep some emergency snacks available that don't need refrigeration. When you end up at an event longer than you thought, the snack bar or vending machine chips WILL start calling your name. Fight back with Wonderful Pistachios! My favorite flavors are the Sweet Chili and Salt and Pepper. Also try freeze dried fruit like strawberries and apples and edamame, which can be easily found at ALDI and Target. Bars a great choice too. My rule of thumb is to look for one that has 5-7 grams of protein and/or fiber per 100 calories.
Choose reasonable fun foods. When I think summer, I think fun foods like flavored drinks and ice cream. There is nothing wrong with these foods but it is important to be mindful of how often your family enjoys them. Instead try using POM Wonderful 100% pomegranate juice to make a "Shirley Temple" with seltzer water or freeze them in popsicle molds for an all-natural treat.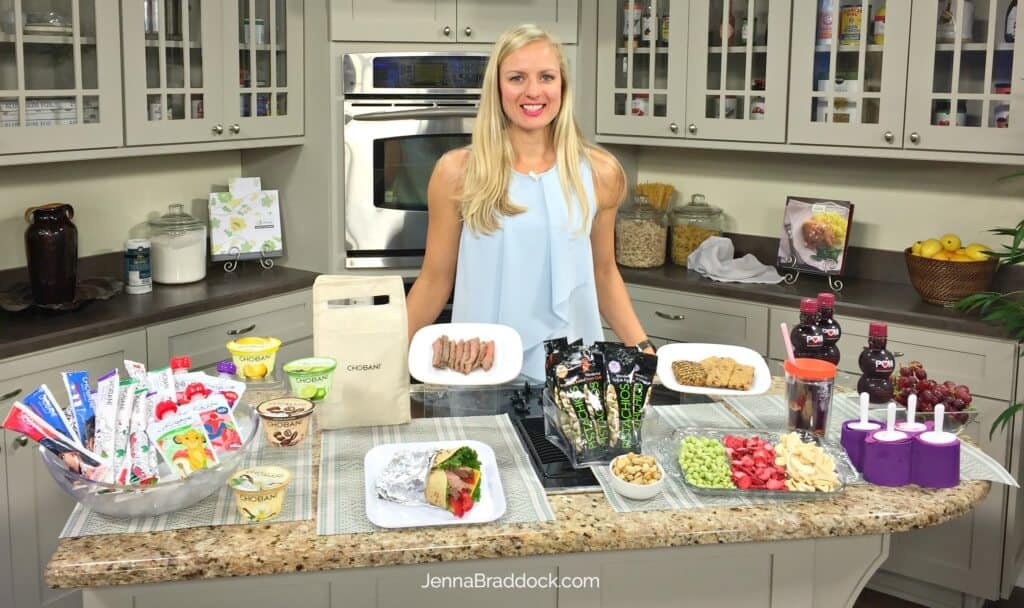 Now you have some ideas to keep everyone full, happy and healthy this summer no matter where your minivan or mom-bus takes you.
Because summer is awesome,
Jenna
Full Disclosure: I was compensated by the companies mentioned in this blog post to put together this TV segment. Opinions and experiences are authentically my own.