It's back to school time and that means you may need some school lunch ideas.
Am I right?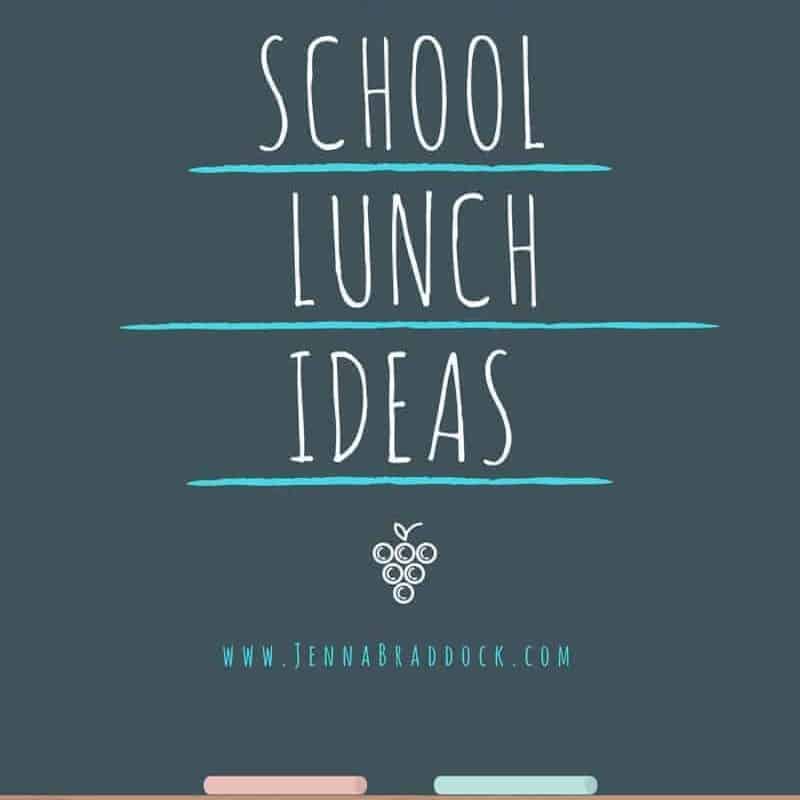 I thought so. Well, I have a few good school lunch ideas for both kids and adults because, well, we could probably all use a little help with our lunches. Check out my latest TV segment on First Coast Living.
Thanks to sponsors Sabra, POM Wonderful and Farm to Family by Butterball for sponsoring this segment. I use and enjoy all of these great foods!
School Lunch Ideas with Hummus and Veggies
Spread hummus on your sandwich as a condiment.
Make a turkey roll up -- Spread hummus on turkey, lay on a ½ slice cheese and 1 avocado slice. Roll up!
Use 2 scoops of hummus on your salad.
Spread hummus on whole grain crackers and top with broccoli slaw.
Go for finger friendly veggies like mini bell peppers and cherry tomatoes.
School Lunch Ideas with Fruit
8 oz of 100% juice counts as I serving of fruit. You can freeze a bottle of POM to act as an ice pack in your lunch too.
Grapes are a delicious and healthy snack. They not only satisfy a sweet tooth, they contribute to hydration as well.
Go for convenience and buy pre-sliced apples if it means you and your family will actually eat them!
Quick Meals
Special thanks to Sally from Real Mom Nutrition and Michelle Dudash of Clean Eating Cooking School for sharing her Slow Cooker Turkey Taco Meat that inspired the taco meat I used in this segment.
I made the recipe featured in the segment with 1 package of ground turkey, 1 can drained and rinsed kidney beans, 1 diced onion, 1 diced green pepper, 1 6 oz tomato paste, about 1 teaspoon of pepper, about 1 teaspoon salt, 1 teaspoon chipotle chili powder, dash of traditional chili powder, and 1 teaspoon cumin. Mix all the ingredients together in the slow cooker and cook on low for 2-4 hours. Wa-la!
And remember:
Do not skip breakfast!!!
Make it a part of your morning routine from the first day of school.
I love the Quaker Protein Oatmeal because it has 10 grams of protein in addition to the fiber in oats. The Cranberry Almond flavor is Team Braddock's favorite.
I hope one of these school lunch ideas is one you can implement this school year. I know sometimes making lunches stinks, but it's so worth it. It's helping everyone eat healthier!
Check out my ideas from last year too for more School Lunch Ideas!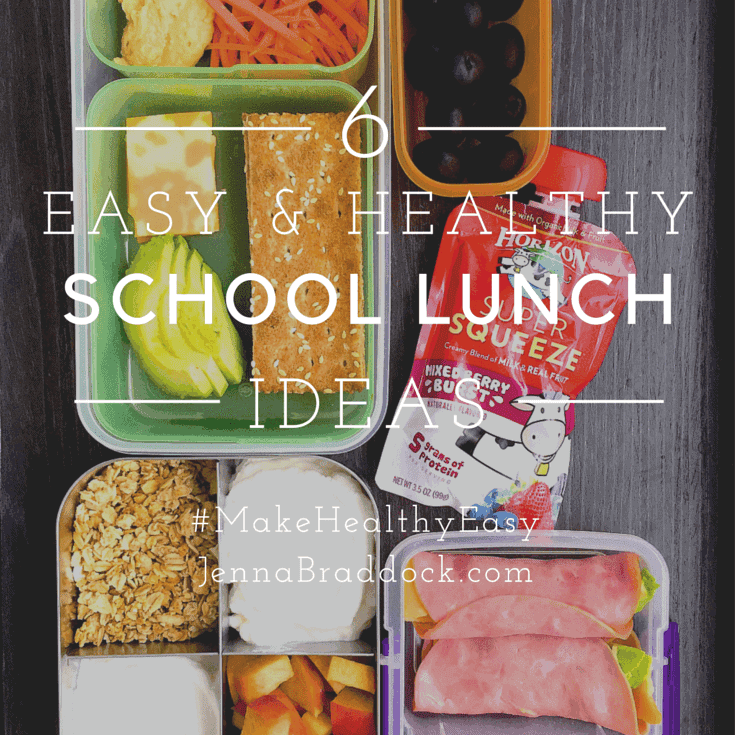 Go get 'em!
Jenna