Jump to:
This simple 3 ingredient Peanut Butter Frosting Dip is so good you won't believe it's healthy. It's perfect for dipping all kinds of fruit and other "dippers."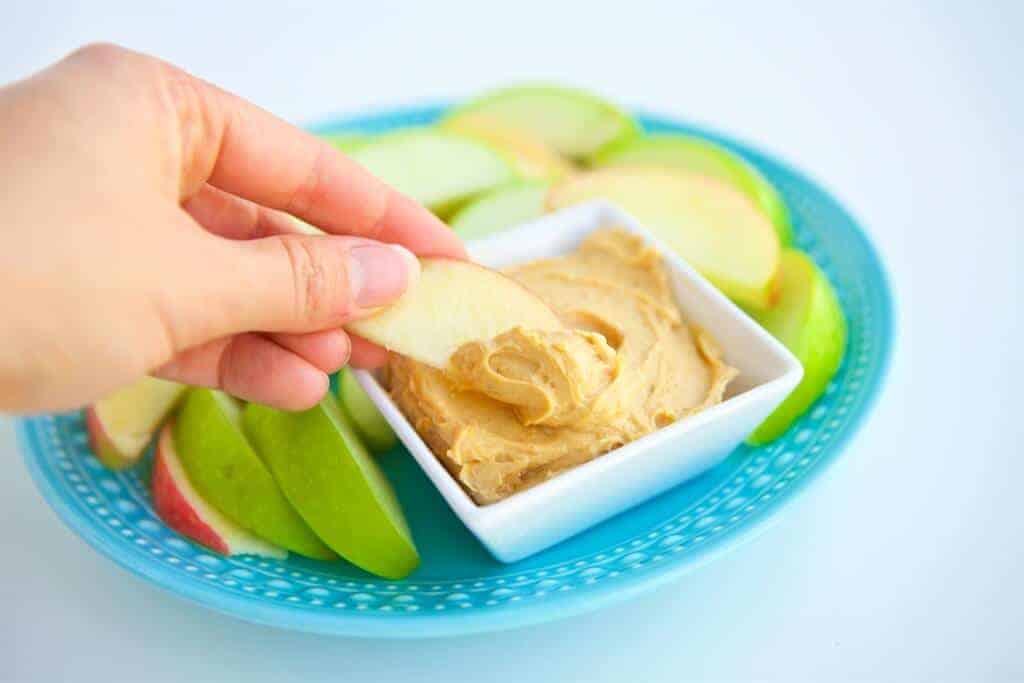 A couple of months ago, I heard these words leave my 5-year-old's mouth:
"I don't want apples. I don't like them."
Screeeeeeeech (nails on chalkboard)!!!!! "Excuse me?!"
As is so normal with Littles, something they liked yesterday may mysteriously move to the "I don't like" list today. Trying to figure THAT process out is futile so I just try to go with it, knowing that it will likely change again, tomorrow.
BUT when it comes to apples, a very commonly liked, truly wonderful food, I was not so willing to give up that easily.
Surely, I can do something to these apples to make them awesome without smothering them in sugar.
Think, Jenna, think...
Then, BOOM! Out of nowhere came this amazing mom idea for a peanut butter dip that wasn't just PB. "I'll mix peanut butter and greek yogurt," I thought to myself. "That might work."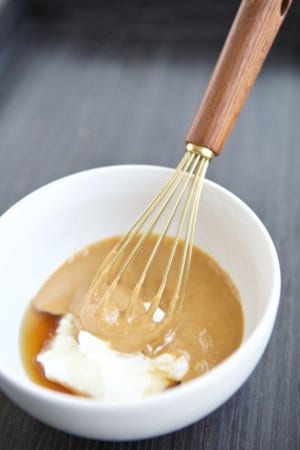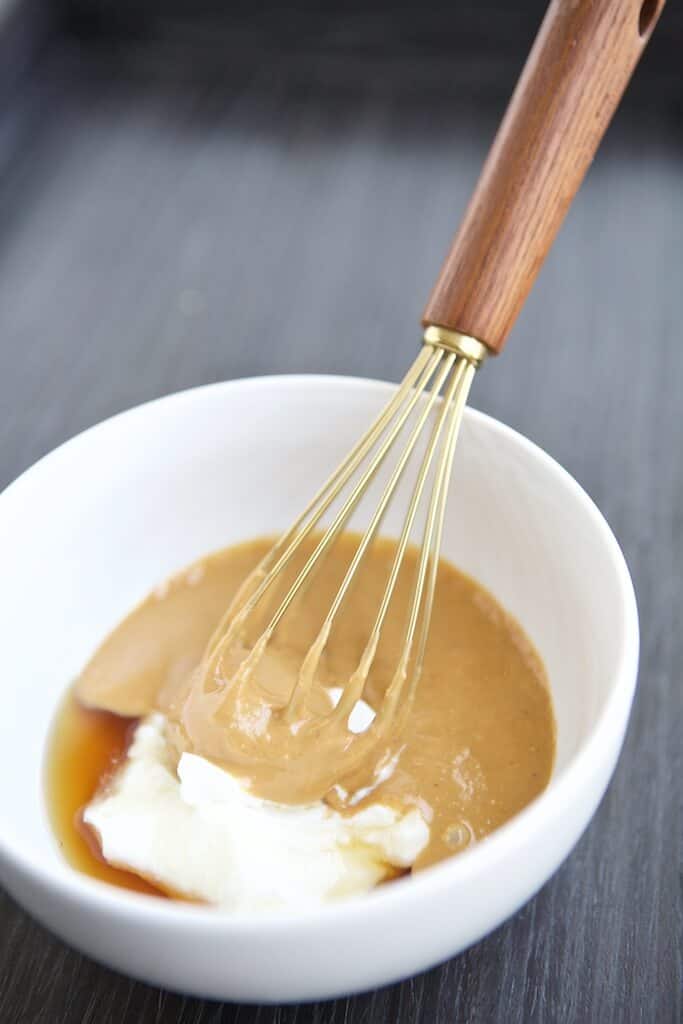 After whisking the two ingredients together I realized I had made a historic #MakeHealthyEasy discovery:
Peanut Butter + Greek yogurt = frosting!
The texture is unreal! It's just like what you would imagine a rich, creamy frosting to taste like -- heavenly.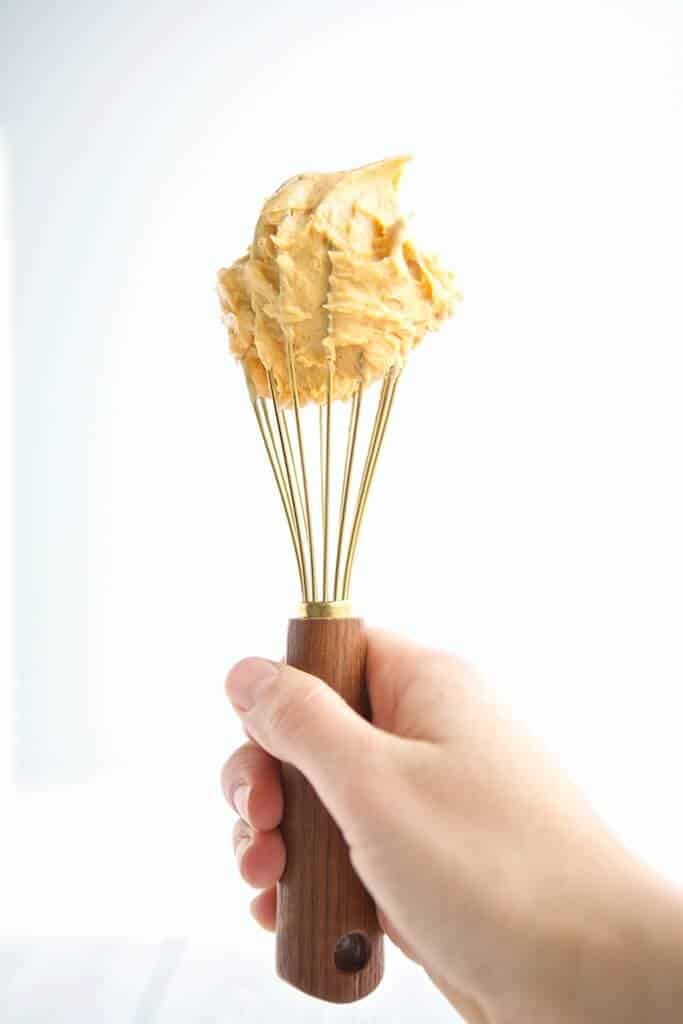 Now, I realize that I am probably not the first to make this epic ingredient discovery. I haven't searched the internet, but I'm sure this is already out there. For today's purposes though, I am just claiming this culinary flag-in-the-ground moment so, humor me. =)
Two Ways to Sweeten
This 2-ingredient frosting does need a little sweetness to really claim that "frosting" title. I've found you have two options:
Sweeten with maple syrup, OR
Use a vanilla Greek yogurt that is already sweetened and skip the maple syrup.
Both options work beautifully.
Does it really work?
I wish I could've have captured the faces of each member of Team Braddock as they tasted this peanut butter frosting dip for the first time. It was fantastic. As quickly as Jackson became an apple-hater, he returned to the good side and scarfed (I literally mean scarf) down his full apple.
I tried to play cool and just gave myself a mental high-five.
Ben, my youngest, is more of an open eater, so he was a believer from the beginning. No huge wins there.
Next, I brought some to Coach and gave him the full ingredient disclosure, which is a required rule for us to have a high-functioning marriage. He did the sniff test and took a bite. And.....WIN! I mean, the man loves peanut butter so I was pretty confident.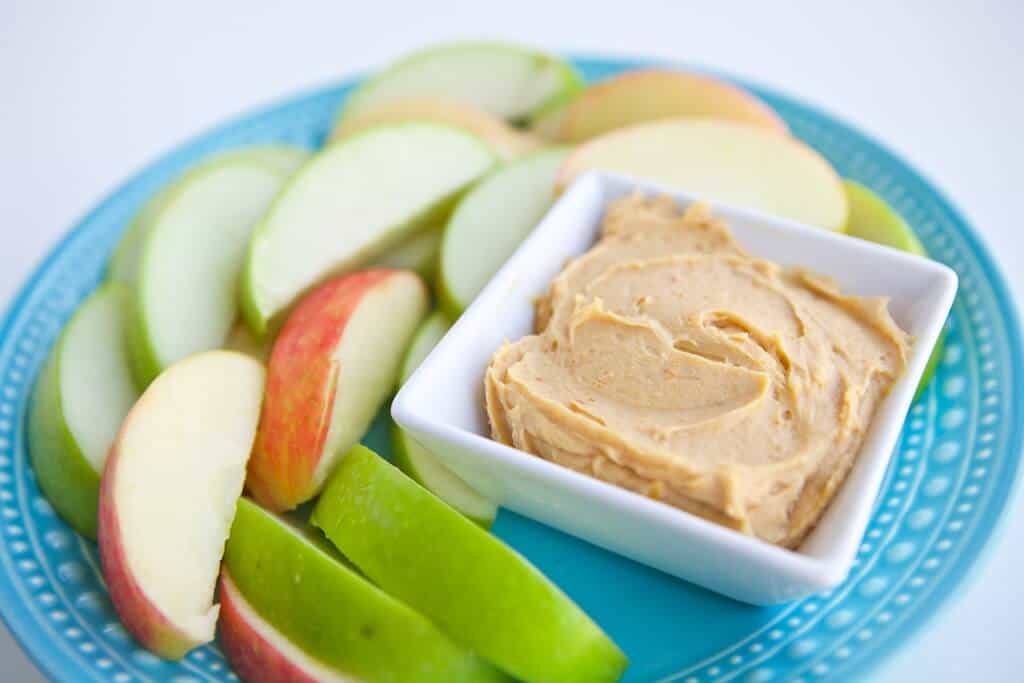 Based on all my taste-tester's reactions (and the fact that they have asked for this peanut butter frosting dip many more times), this recipe has earned the coveted honor of: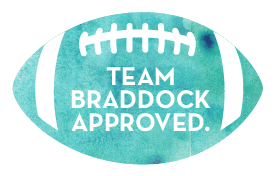 Can I use any nut butter?
Great question, friend. I do believe you can. So long as your nut butter has the typical nut butter consistency (i.e. not too runny) I think this idea should work. I would even try this with a SunButter if you need to avoid certain nuts.
Now, go bust out your whisk and get ready for a mini arm workout (it's not that bad), because this Peanut Butter Frosting Dip needs to happen in your life TODAY! Become that kitchen hero in your family too. Enjoy! (Recipe below)
To saving the day, for apples, and all fruit,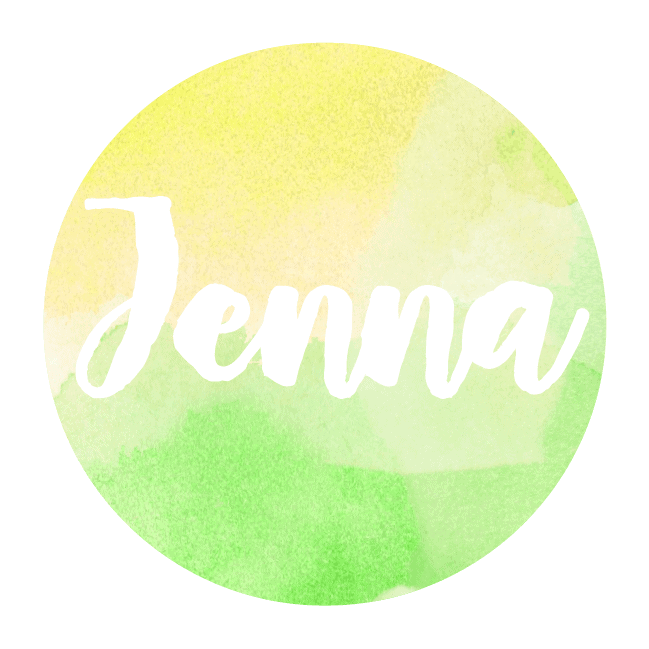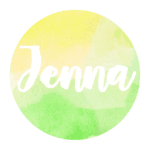 Recipe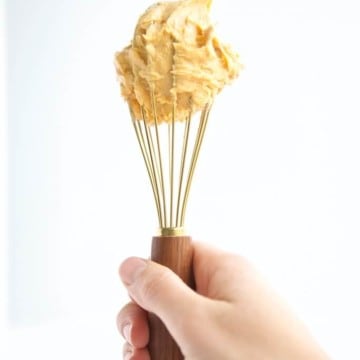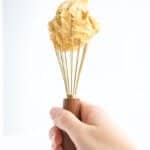 Peanut Butter Frosting Dip Recipe
---
Author:

Total Time:

2 minutes

Yield:

1 ¼ cup

1

x
Description
This simple 3 ingredient Peanut Butter Frosting Dip is so good you won't believe it's healthy. It's perfect for dipping all kinds of fruit and other "dippers."
---
½

cup

all natural peanut butter (or other nut butter)

¾

cup

plain, nonfat Greek Yogurt

1 teaspoon

pure maple syrup
---
Instructions
In a mixing bowl, combine all ingredients and whisk together until well incorporated. Consistency will be thick and creamy.
Serve immediately with fruit pieces or refrigerate for up to a week.
Notes
An alternate option is to cut out the maple syrup and just use a vanilla yogurt. Both work great.
You can substitute any other nut butter for peanut butter.
Prep Time:

2 minutes

Category:

Snack