Looking for a unique gift this holiday? You are certain to find a new idea with the Make Healthy Easy Holiday Gift Guide. Each of these items holds a special place in my heart and I truly hope they bless you as well.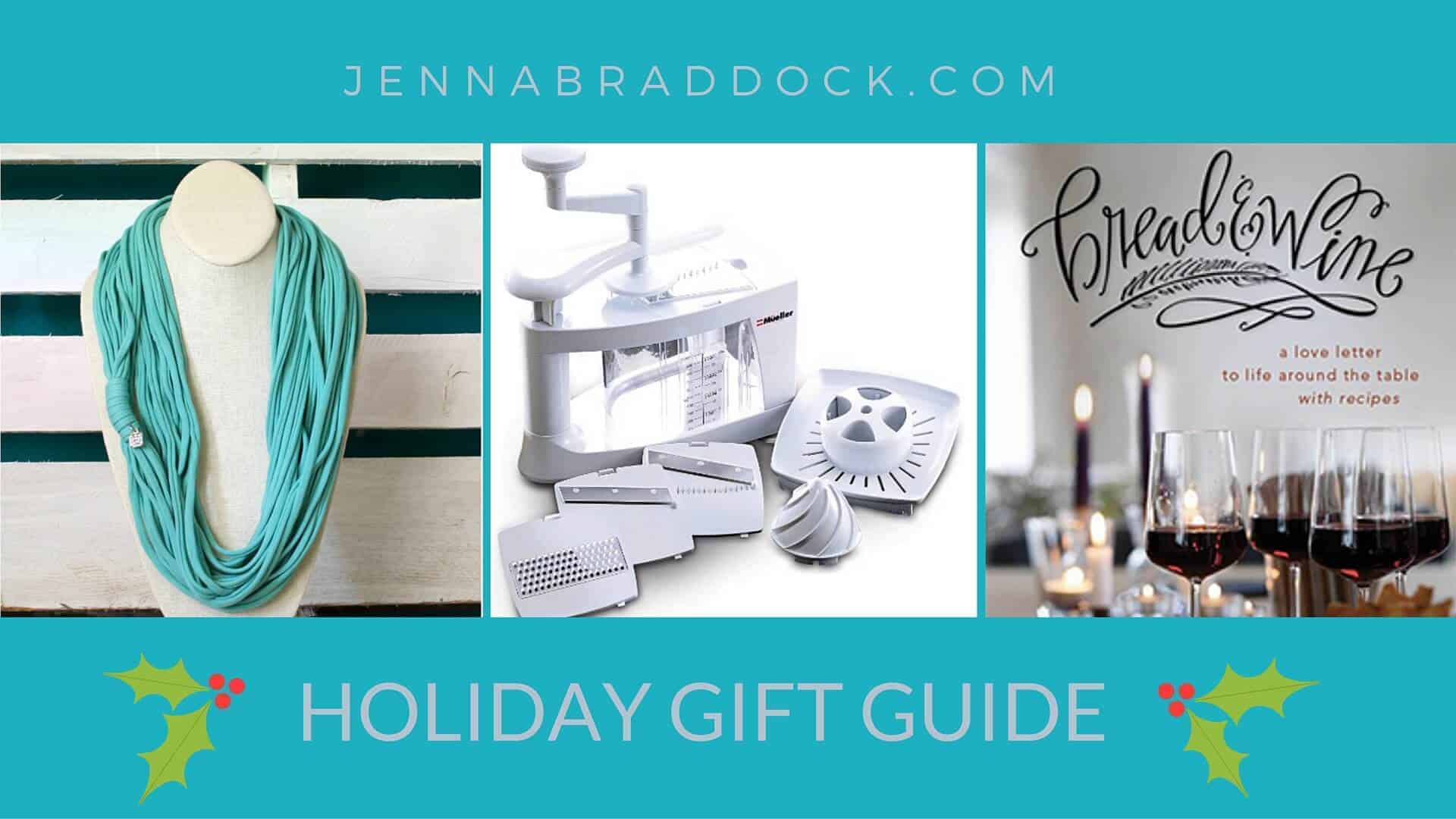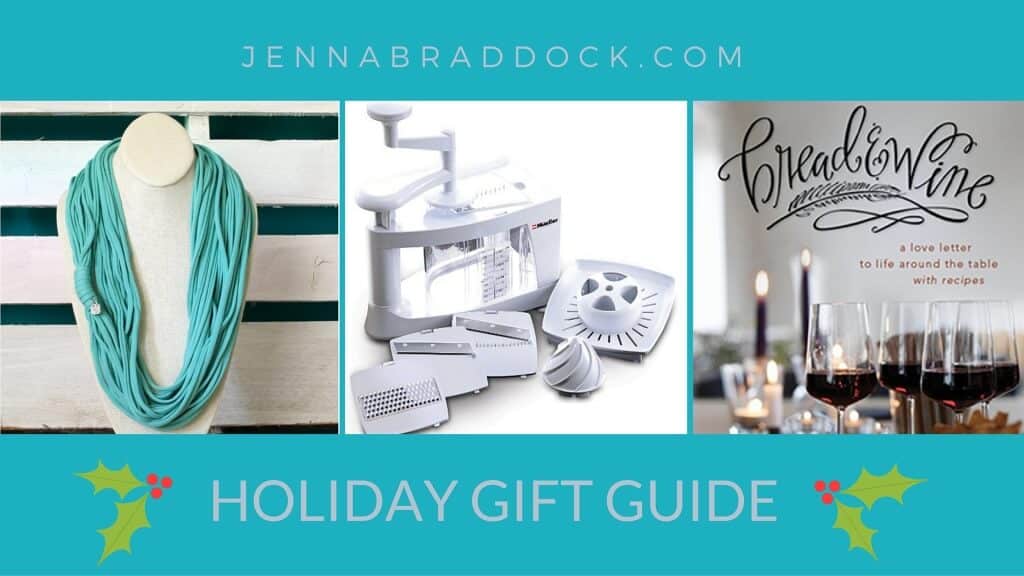 I have had so much fun putting together this list of new holiday gift ideas that I am almost giddy to share it with you. I've been working on it since probably August and it includes many of my favorite things from 2015.
This post contains affiliate links. All opinions are my own and from my personal experience.
Why I Give Gifts
When it comes times to give gifts during the holidays I always like to attempt to recenter my mind and heart onto WHY we give gifts in the first place. I personally am celebrating God's most incredible gift to us, Jesus. This is the time of year to enjoy being generous to those I love and care for because I have been blessed beyond measure.
I'd like to encourage you to ponder on why you give gifts during the holidays. I don't think there's a right or wrong reason here at all. I just think it makes this time so much meaningful to be strongly connected to the your reason for giving.
Holiday Gift Guide
All the gift titles are clickable links to take you directly to the website to purchase. I organized them into these categories: For the Foodie, For the Cook: New or Seasoned, For the Fitness Enthusiast or Beginner, For the Techie/Social Media Fiend, For the Fashionista or Fashion Challenged, and Stocking Stuffers.
I really hope that this makes holiday shopping a little easier, more enjoyable and just as sincere as you find the perfect gift for a loved one in your life.
For the Foodie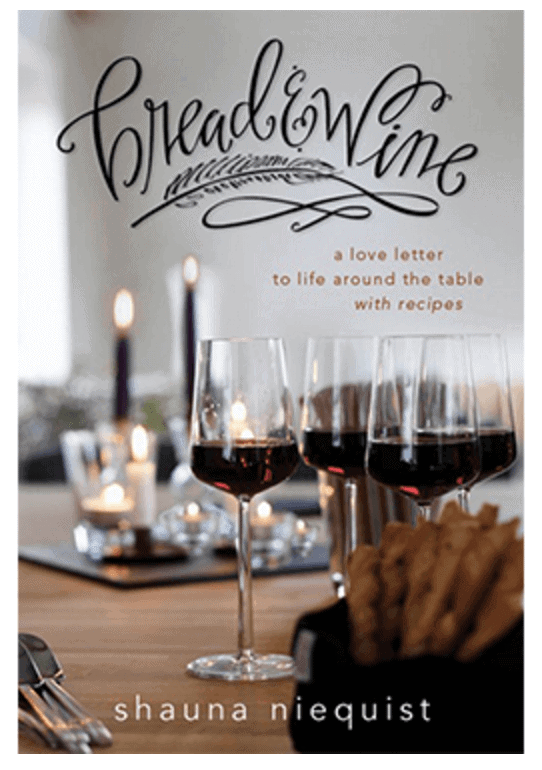 Bread & Wine: A dear friend gave me this book for my birthday and I absolutely love it. It's beautifully written short stories about food and each (short) chapter ends with the recipe alluded to in the story. I love reading this before bed because a chapter takes about 10 minutes to read and puts me in the best mood to drift off to sleep dreaming of my next recipe to make. If you love food and need a care-free read, you need to get this book. $11.30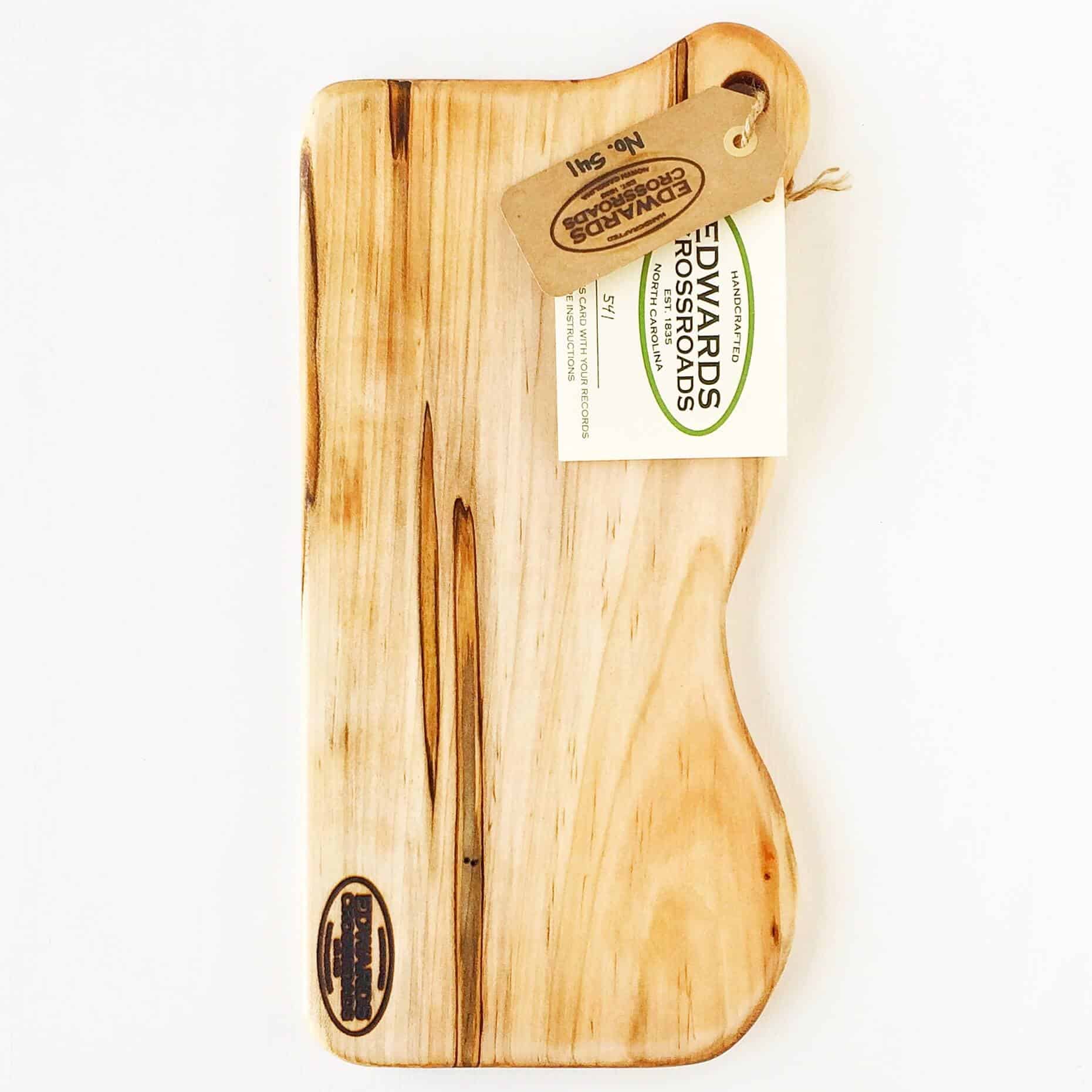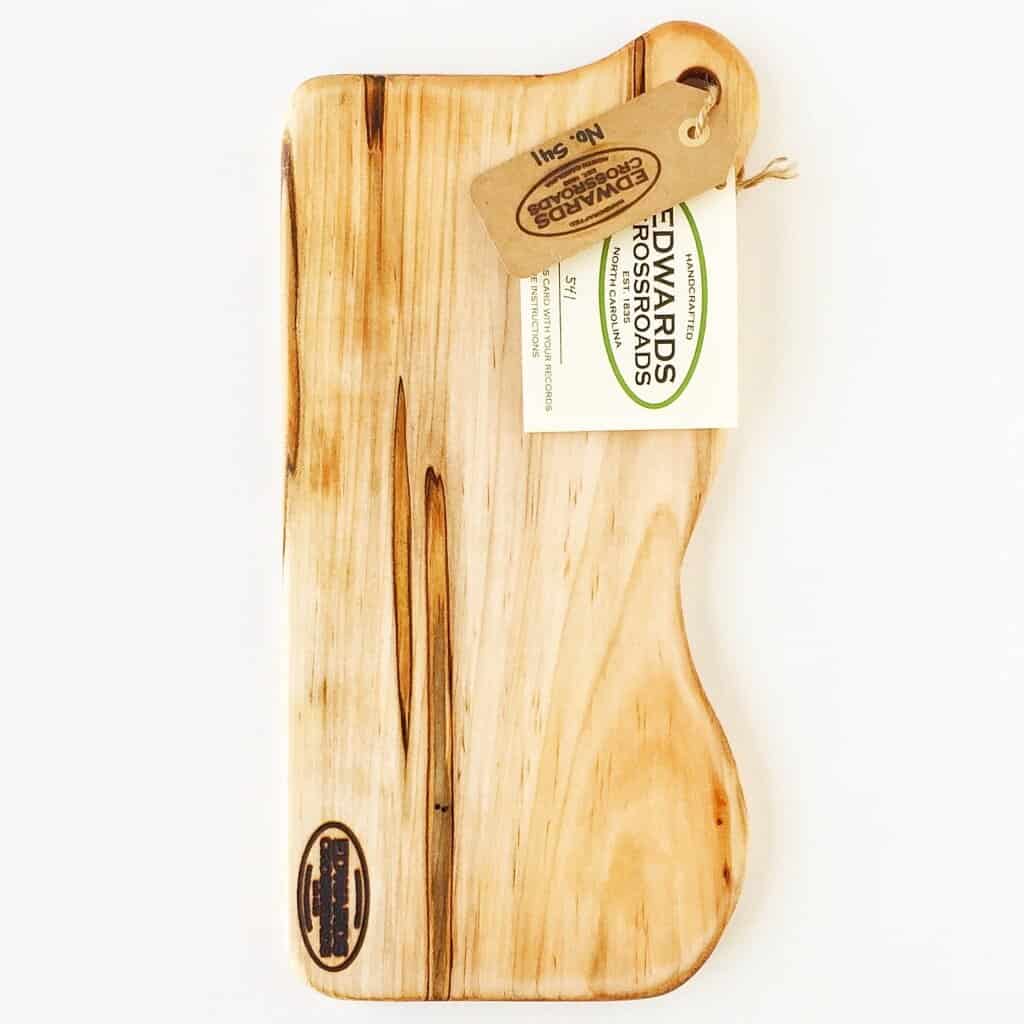 Edwards Crossroads Artisan Cutting Boards: I recently discovered these beautiful, handmade boards when I connected with a friend from college on Facebook. Her husband creates these intriguing masterpieces and I immediately wanted one for food photography. This is a great gift for the person who has everything and loves the kitchen, cooking or entertaining. They do custom engraving too. Be still my heart! $49-$149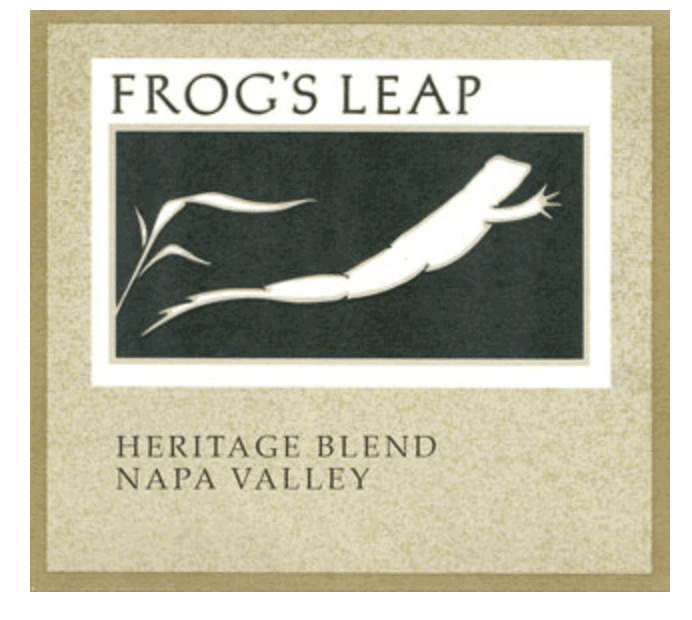 Frog's Leap Wine: This is my very favorite winery from Napa Valley. Coach and I have visited it twice (it's a slice of heaven I assure you) and I am in their wine club, lovingly called the Fellowship of the Frog. All of their wines are truly incredible, especially if you like big, bold reds. My very favorite is this Heritage Blend because it's a rich red with several different notes and finishes very smooth. Honestly, I love every single one of their wines. The Savignon Blanc is their cheapest wine and such a delightful wine for summer. Mid $20's and up

 St. Helena Olive Oil Company: This is another gem I discovered on our trips to Napa. This company is owned by a single mom committed to making incredible olive oil true to the process. She never sacrifices quality for quantity, even when it means smaller yields. I've tried many of the olive oils and recommend them all. They also carry amazing vinegars. Sign up for their email newsletter and you will find out about special sales, free shipping and when their summer strawberry infused balsamic vinegar is available. $28 and up
For the Cook - New or Seasoned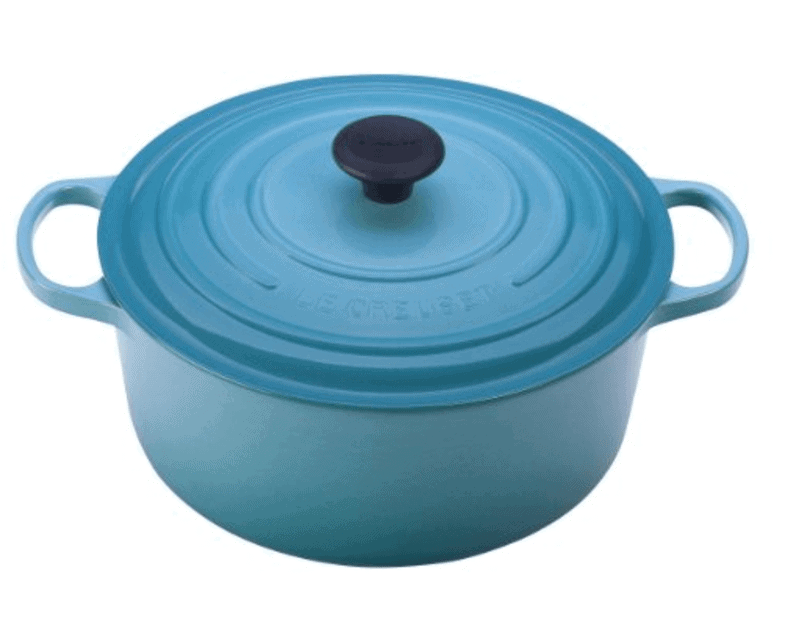 Le Creuset Dutch Oven: If you love to cook and you don't have a Le Creuset piece, you are missing out. I confess that one of the main reasons I worked at Williams-Sonoma way back in the day was to get a discount on Le Creuset. They are amazing cooking vessels that keep their temperature, are extremely durable and look beautiful. I recently won a 3 piece set in this Caribbean (pictures) color for my Savory Mediterranean Yogurt Parfait and it is so beautiful. (It also matches my blog colors.) I think of this kind of present as a heirloom investment. It can (and in my case, WILL) be passed down to younger generations. $125 and up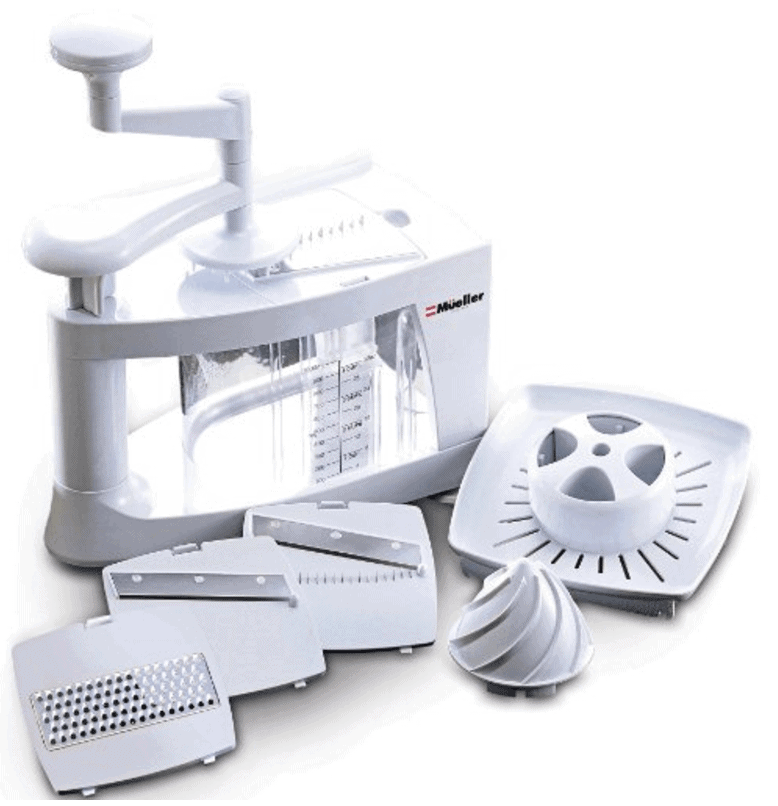 Müeller Spiral-Ultra Blade Spiralizer: I know the spiralizer trend has been happening for a while, but as a classic late-adopter, I just jumped on the band wagon. After doing some research I decided on this very affordable contraption and I really like it. The technique takes a little practice to get the hang of and create perfect spirals. But once you have it down, you will be a spiralizer fool. If you are totally clueless to what I am talking about, this tool takes zucchini, carrots, onions, potatoes and more and twists them into thin curly-cues. You can use the veggies for pasta, unique salads and so much more. The features I like about this one is that it cuts into a holding cup and it has 4 blades to do 2 thicknesses of spirals, grating and slicing. $34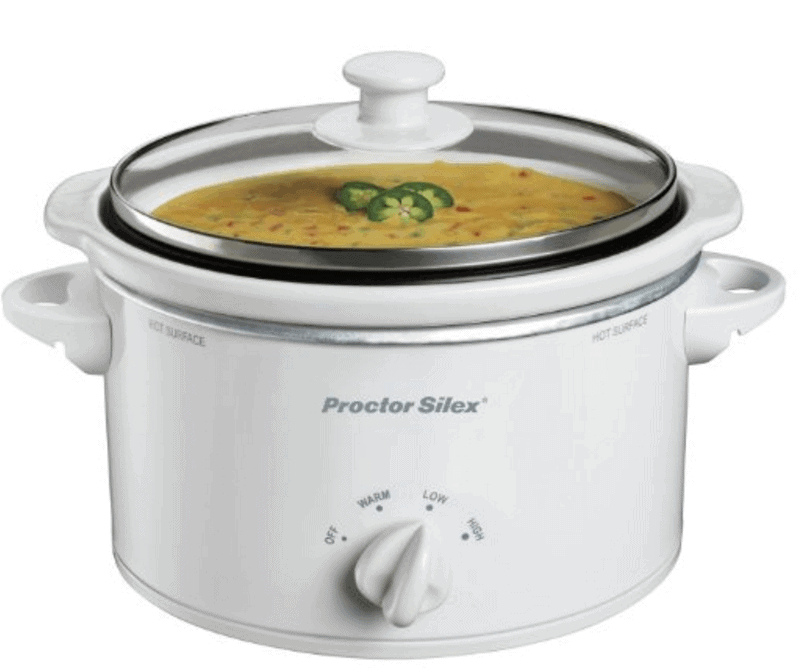 Mini 1.5 Quart Slow Cooker: If you've been reading my blog this fall you may have noticed my love of the mini slow cooker. I use it for my Overnight Crockpot Steel Cut Oatmeal, have made my Simple and Sweet Marinara Sauce in it, and even "roast" garlic in it. It's a wonderful addition to a healthy kitchen and at less than $15, why not?!
For the Fitness Beginner or Enthusiast

The Yoga Collective is an amazing online yoga membership with tons of classes. I have loved them ever since I did a review of their online yoga classes. A one year membership is only $130 and it's perfect for someone looking to do yoga at home or anywhere.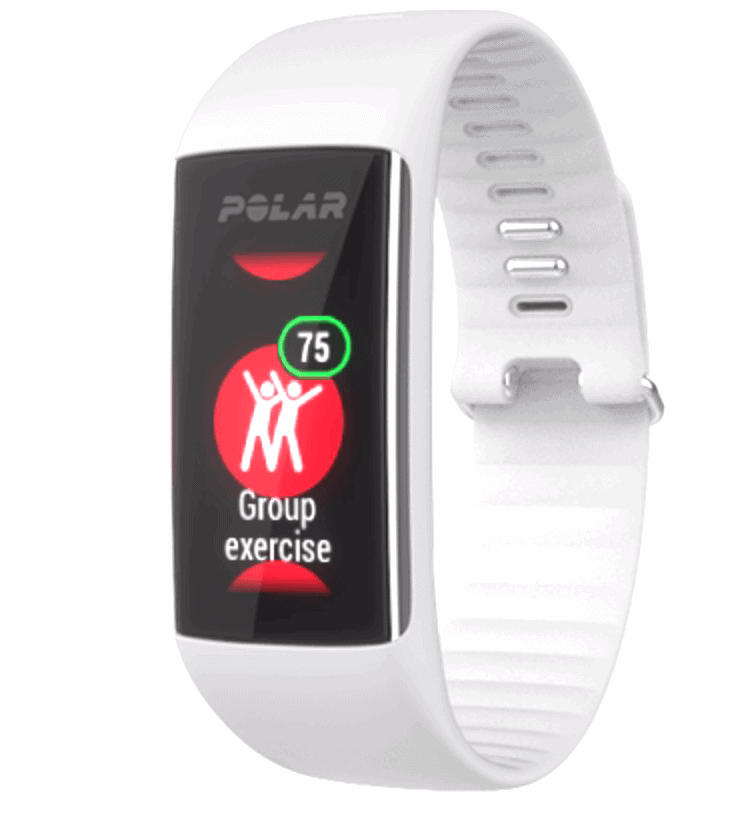 Polar A360 Fitness Tracker: I've been a Polar heart rate monitor fan since circa 2004. I've been holding out on buying one of the new fitness watches because I've been waiting for Polar to release their own version and HERE IT IS! While I do not have one, I really really really want one. I love the ease of use, tons of data and quality of Polar. This new product is not available on Amazon yet, but you can find other models of Polar HERE (for a great price and free shipping with Prime). $150 and up
For the Techie/Social Media Fiend

Amazon Prime Membership: I'm pretty sure a lot of people already have a Amazon Prime membership, but if they don't (think college students, recent grads, young parents, etc) this would be a wonderful gift. Prime gets you free 2 days shipping, Prime Music (which I love listening to at work), cloud photo storage, Prime Video, and more. As a parent of little kids, Prime has saved my sanity on many occasions. It's just so nice to order something and have it in 2 days then shop in an actual store sometimes.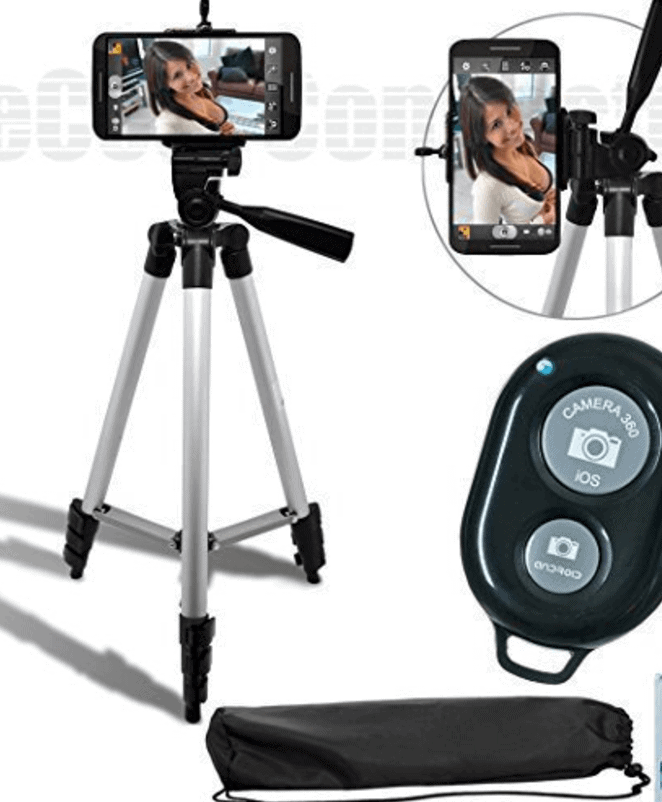 Smart Phone Tripod with Bluetooth Remote: I bought this tripod recently off a recommendation from another blogger. I've been needing a reliable tripod that's easy to use for both photography and Periscope. This is a great price and so far has worked like a charm for me. It even comes with a carrying case to keep everything together. It's small and lightweight so you could take it on the go. If you are someone you're buying for loves photos and video on social media, this makes a great gift. $17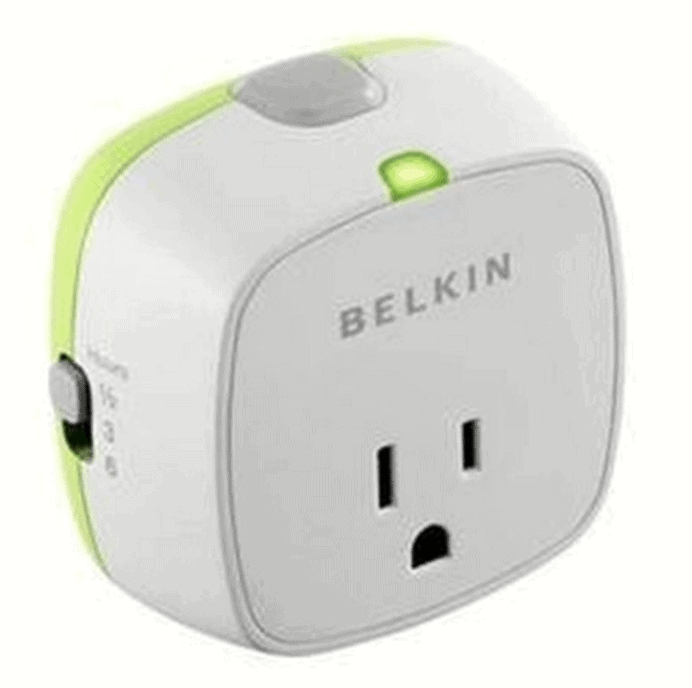 Belkin Conserve Energy Saving Outlet: I use this outlet every night to charge my iphone. It has timed settings of 30 minutes, 3 hours or 6 hours and then shuts off. It's perfect for charging devices because it shuts off and doesn't use extra energy or ruin the battery. I got one of these for my techie Dad a couple of years ago and he really appreciated it. $17.99
For the Fashionista or Fashion-Challenged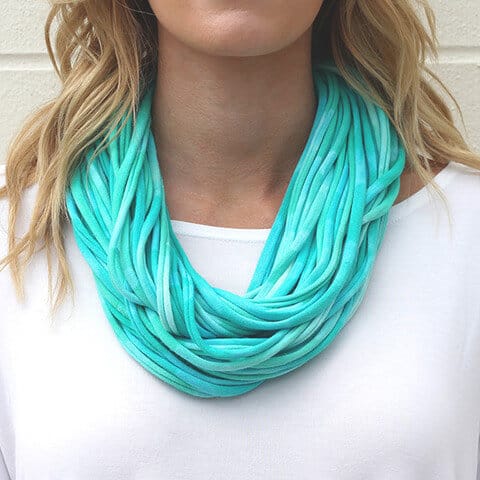 Rethreaded Grace Scarf: Rethreaded is a ministry in Jacksonville Florida that employs women coming out of the sex trade/trafficking industry by making beautiful, hand dyed scarfs and more. The company is amazing and I love hearing the stories of women whose lives have been redeemed by grace. They sell gobs of beautiful scarfs, jewelry, home goods and accessories that all support their ministry. FYI, they have a lot of school colors available if you are a #GameDayStyle girl like me. Most products under $50.

Stitch Fix Gift Card: Stitch Fix is online styling service that sends you a box of 5 fashion items, based on your style and budget preferences. You keep what you like and send back what you don't like with free shipping. I'm guilty of being a late adopter here too. I just got my fist "Fix" this fall and loved it! I don't consider myself very fashion savvy so this service gave me items that I would've never picked for myself and therefore love. This is a great gift for the time-pressed fashion lover, someone who needs some assistance picking clothes or anyone who just likes clothes. Price variable.

Fabletics Gift Card: Fabletics is an online fitness clothes company started by actress Kate Hudson. While you can order any piece individually, they offer outfit ideas for a savings. You can get your first outfit for as low as $25, which is a steal when it comes to good fitness clothes. I've order several things from Fabletics and like them all. (A full review is coming soon.) They have a women and men's line with unique, stylish pieces unlike anything I've seen. If your loved one loves fitness and looking good while they sweat, then this gift card is a great idea. Starting at $50.
For those Needing or Loving Organization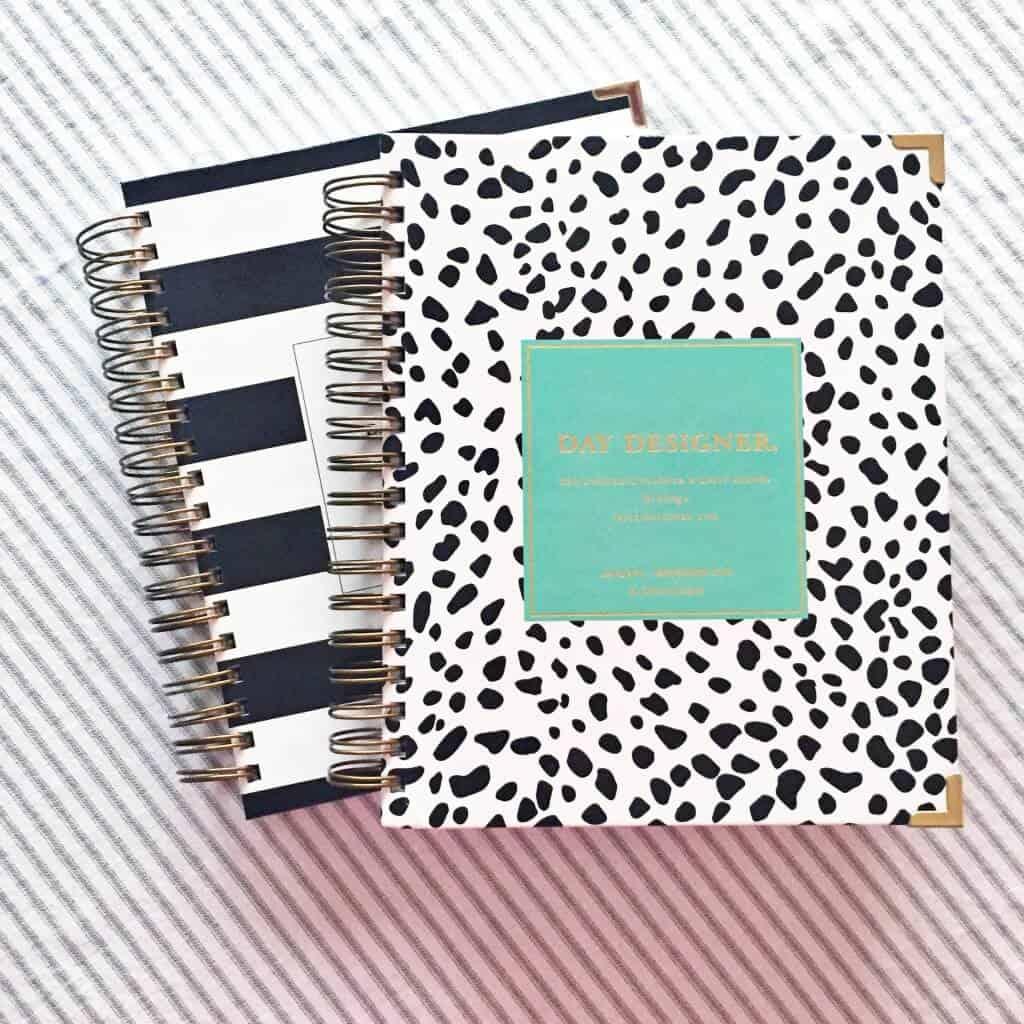 Day Designer Planner: This planner has a bigger price tag but it worth it. I bit the bullet and bought the May to May version last spring and have never regretted it. I also get compliments and inquiries about it every time I pull it out a meeting. It features a one day per day design with room for notes and agenda, top 3 tasks, don't forgets, what's due and a gratitude section. It's so great. Just trust me. $49-$59
Stocking Stuffers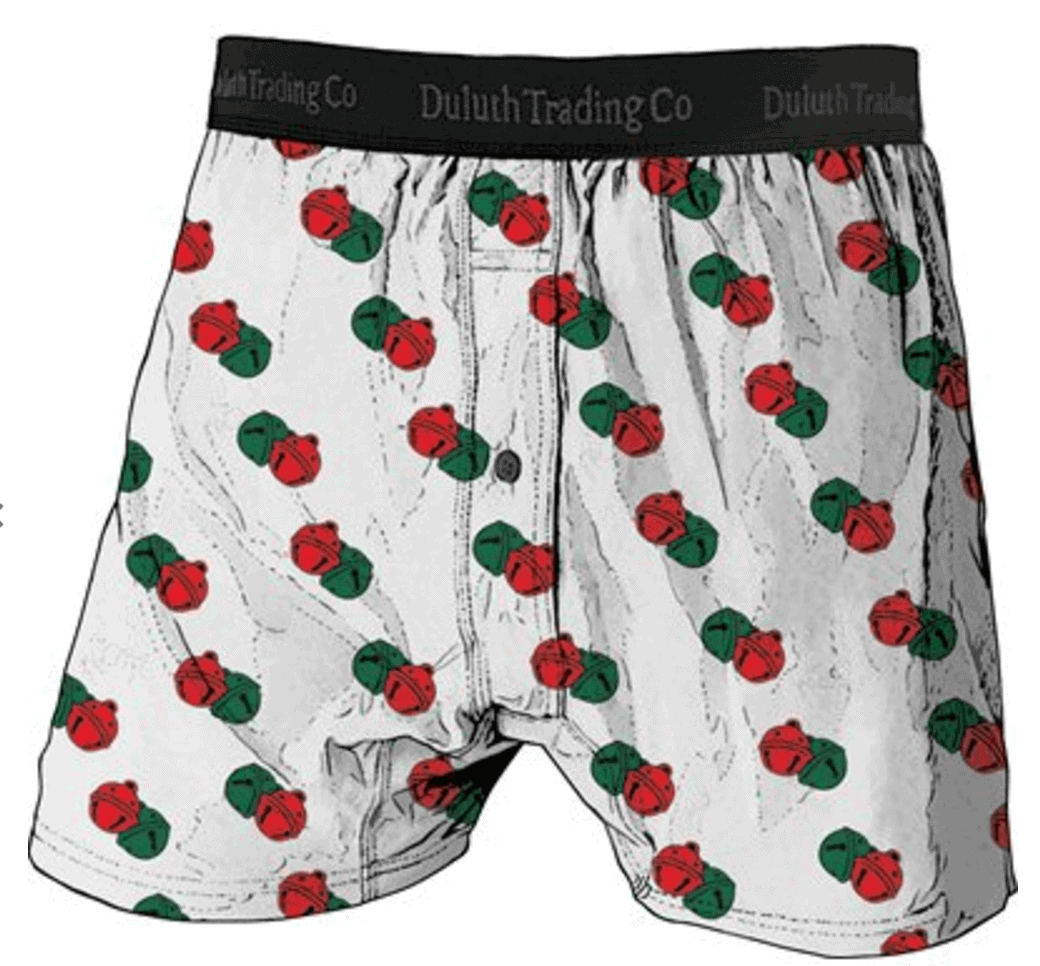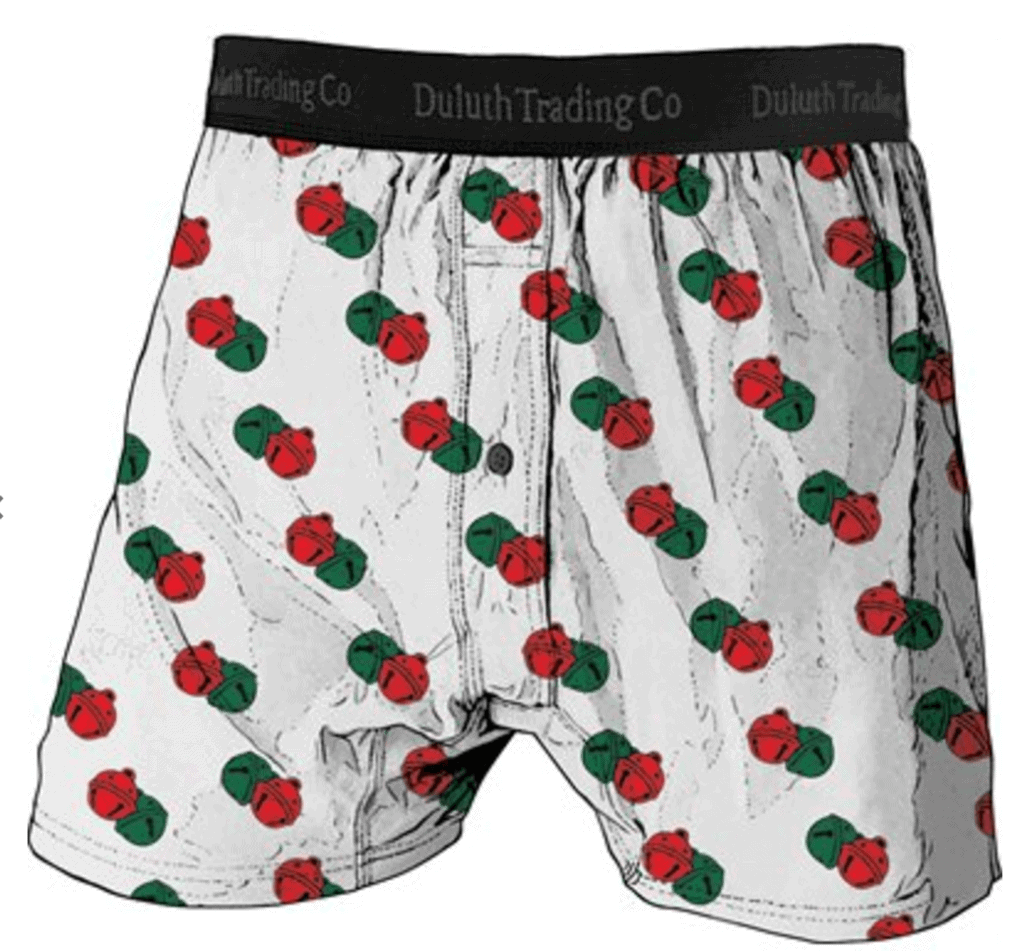 Duluth Buck Naked Boxers: I'm not sure when or how it started but Coach and I tend to put a pair of unmentionables in each others' stockings. You may think that's weird, and that's understandable. If you don't think that's weird then guys, I have good news for you. I got Coach a pair of these Duluth boxers this fall and he loves them. Comfort is hugely important to him and these delivered. They're on the pricier side, as far as boxers are concerned, but they seem worth it. I now get their emails to notify me of sales. $22.50 (or less if they go on sale)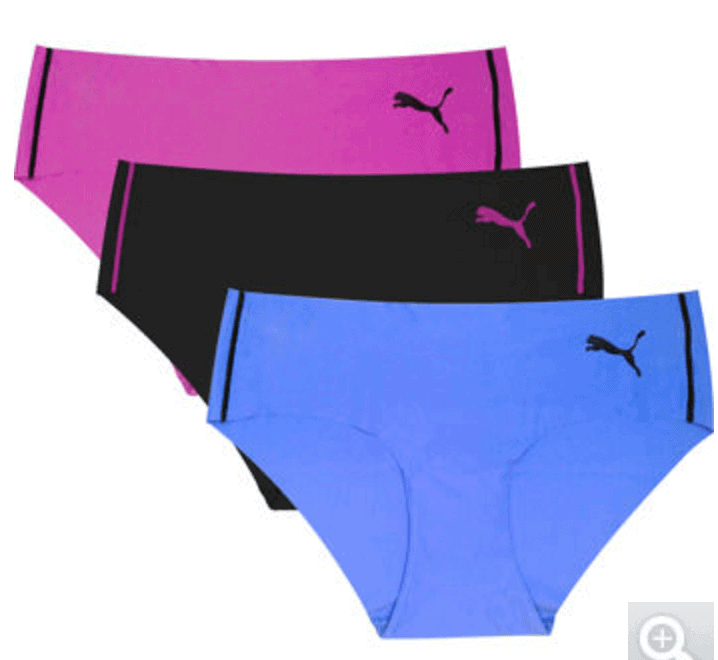 Puma Laser Cut Sport Hipster: And now for the ladies...I stumbled on these at Costco last week and gave them a try. I love them! The edges are laser cut so there are no seams to show through and they are overall just really comfortable. If you're not a Costco member, they have them HERE on Amazon, but unfortunately for a lot more. $14 at Costco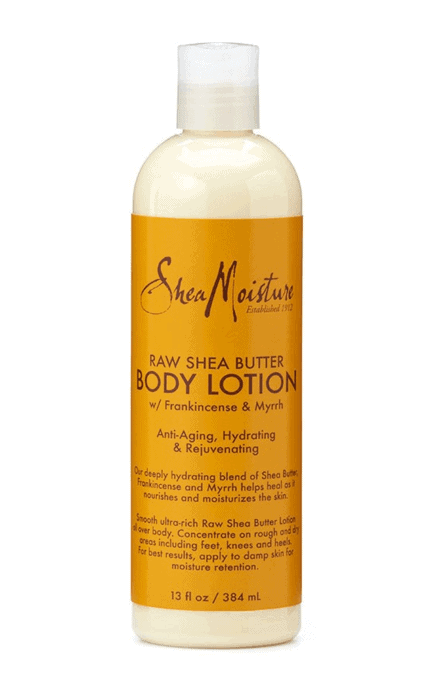 Shea Moisture Raw Shea Butter Body Lotion with Frankincense and Myrrh: I am always on the hunt for all-natural hair and body products that work and don't cost a gazillion dollars. Shea Moisture has always delivered for me and I recently discovered their raw shea butter with frankincense and myrrh line. Not only does it work wonders on dry skin and smell amazing, it's a really fun reminder of the Christmas story. I also have this hair masque that I love.
So that wraps up my Holiday Gift Guide. I hope you found a good idea or two.
Tell me what's on your wish list this year or what you found as the perfect gift for someone else.
To finding the perfect gift for someone you love,
Jenna
This post contains affiliate links which help support this blog and keep the doors open. Thank you!