This post is sponsored by the Florida Fruit and Vegetable Association and Agriculture Communicators of Florida.
Stepping onto a farm never gets old to me. With that first step out of my vehicle, my foot hits the dirt or gravel and my senses immediately lock into the sights, sounds and smells of farming.  The amount of dirt present might suggest it's a simple, rustic situation, but a farm, and agriculture as a whole, is beautifully complex. A farm is where economics, meteorology, marketing, agronomy, horticulture, ecology, sustainability and entomology all collide. There's nothing simple about it, except maybe the beauty. 
The world of agriculture lives on whether we are paying attention or not, but the food certainly doesn't just show up in our grocery stores magically. I think perhaps COVID showed us that. Learning a little about agriculture is a very important component of wellness, health and nutrition. They all must exist and work together. This is why I love to tell you about what I learn concerning agriculture.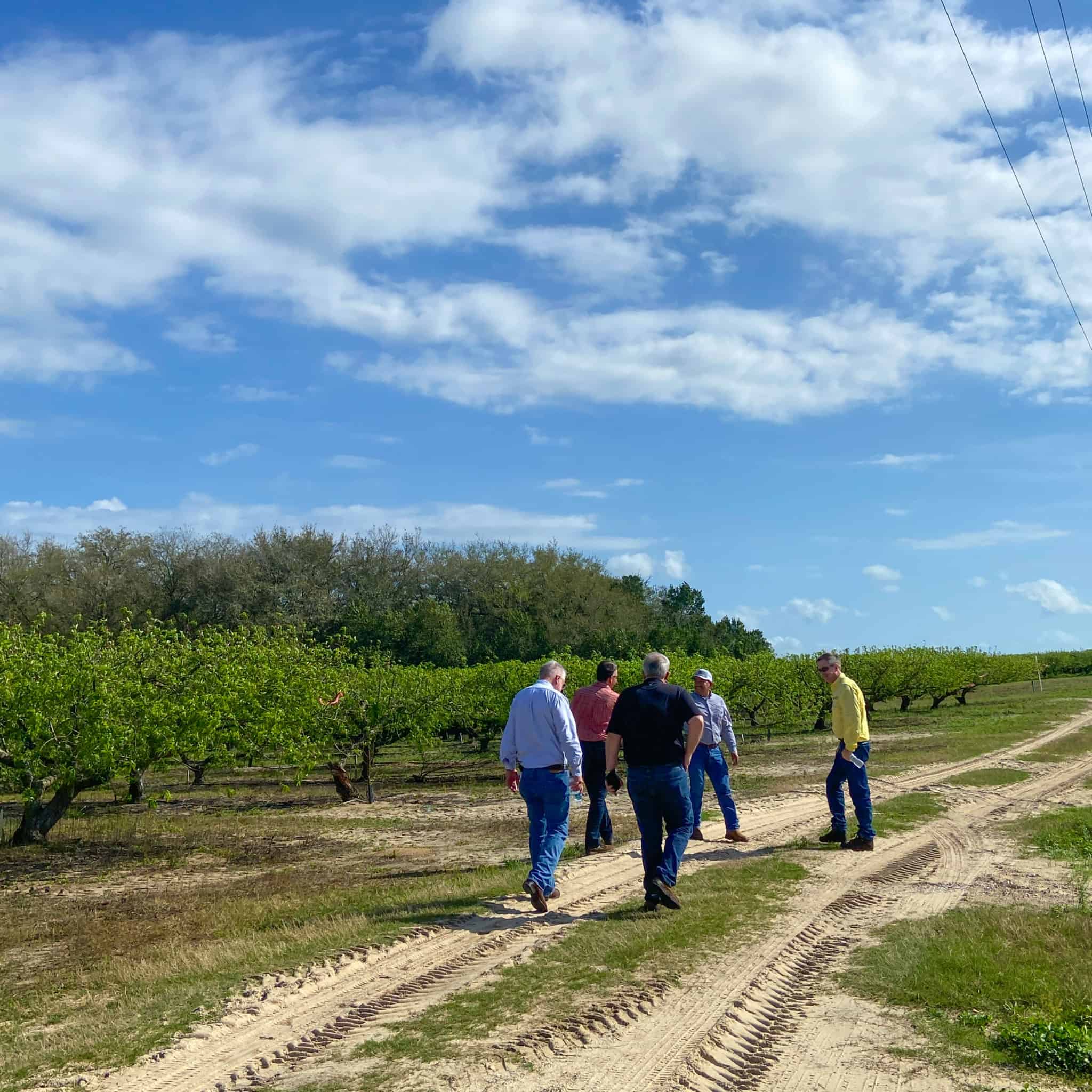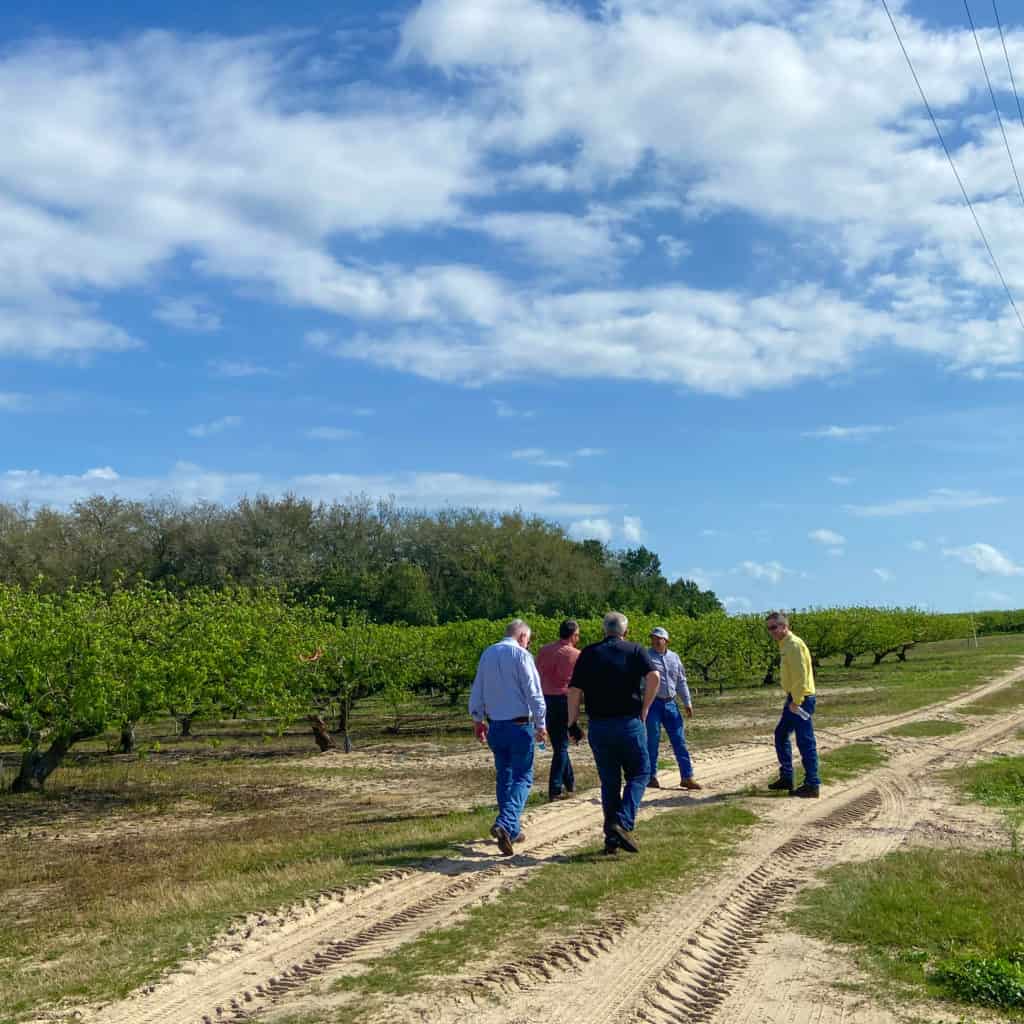 In February of 2021 I had the privilege to step into the world of Florida agriculture thanks to a sponsored tour by the Florida Fruit and Vegetable Association and Agriculture Communicators of Florida. I kicked up quite a bit of dirt walking and talking with farmers from 4 traditional farms, then sterilized my shoes for a walk through of an indoor, hydroponic farm. 
I learned so much and I'm honored to share it with you.
The Sobering State of Florida Agriculture
To begin, I must warn you, I have to share bad news. See, the Florida farming industry, and truly the whole SE growing region of the US, is in jeopardy. There's many reasons why but I'll share the most pressing issue.
In the past 15-20 years, neighboring countries have significantly increased their production of produce that is a direct competitor to Florida produce. They are able to produce a lot more for a lot cheaper (due to things like their own government subsidies and cheaper labor costs) and then "dump" (the words used by the farmers) it in Florida markets.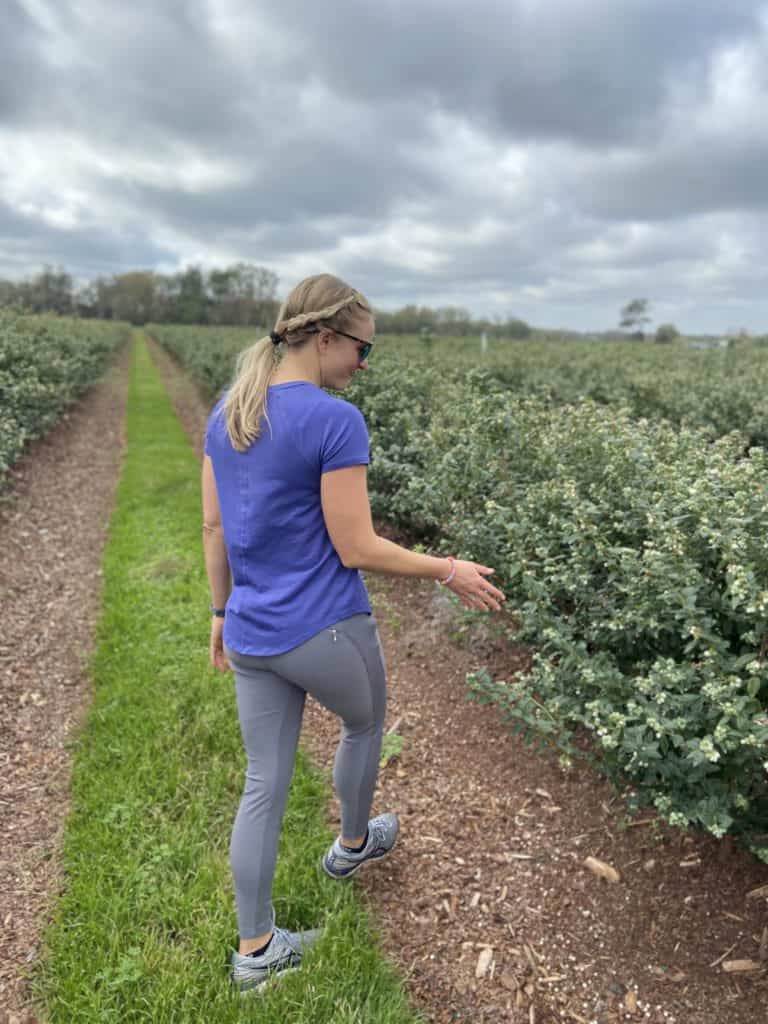 Typically the winter months are a time for Florida produce to shine, as they are producing food that cannot grow yet in other places in the US. Since this rise in significantly cheaper, internationally grown produce coming to Florida, Florida farmers cannot compete. There is no way they can offer their produce at competitive prices to this competition without losing money.
The margins for US farming have been getting slimmer and slimmer due to rising labor costs (which, by the way, many Florida family-run farms are doing the legal, right way). Many generational farms are facing situations where they might not even break even after a growing season. It's becoming daunting to stay in business, much less continue growing safe, abundant food.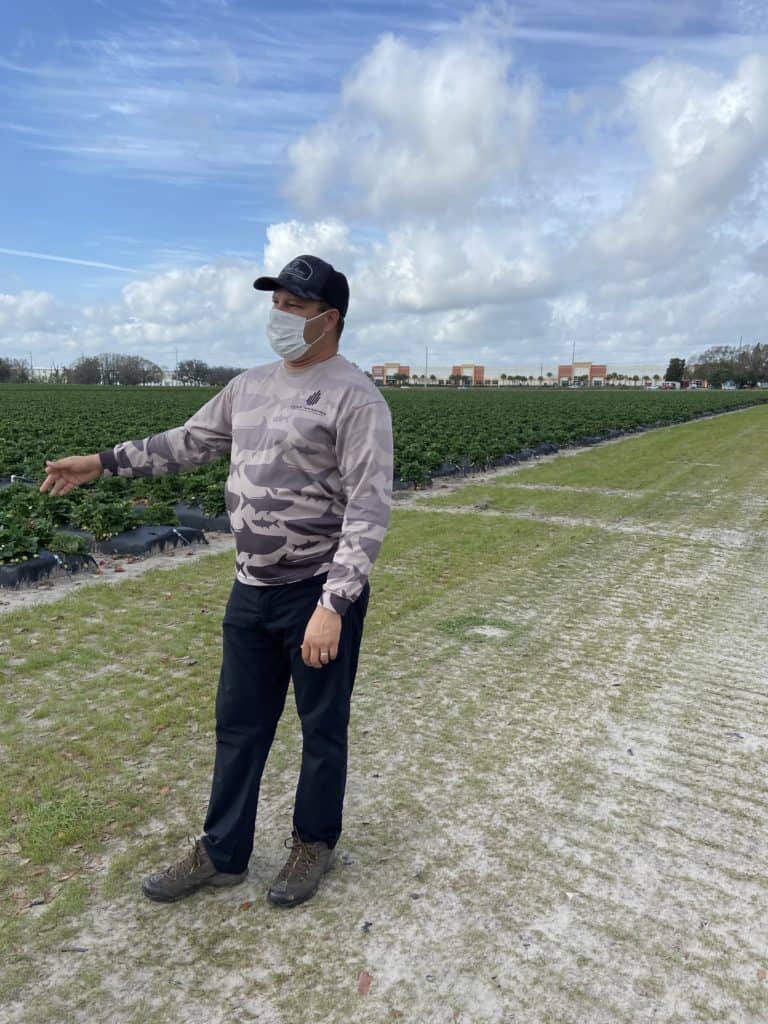 The interesting thing I heard over and over from the Florida farmers I met is that they are really worried. It's not just about their personal pocketbooks, although that is very real, but they are worried about the future of Florida farming in general. If this trend continues of other countries out pricing and out growing Florida farmers, then it's likely many, if not all, farmers will eventually go out of business.
This is not good friends -- not just because I care about my home state and its 2nd largest industry, but because it's important to protect domestic grown food. Again, picking this message up from the farmers, if we are not growing enough of our own domestic food we could be in real trouble if a crisis (or pandemic) occurs.
How to Help
The great news is we can do something to help. Buying Florida produce matters and makes a difference! When you grocery shop, look for signs and package stickers that say "Fresh from Florida" AND BUY IT, even if it costs a little more. If you can, buy Florida produce, or produce from whatever state you live in too. All domestic farmers need to be supported.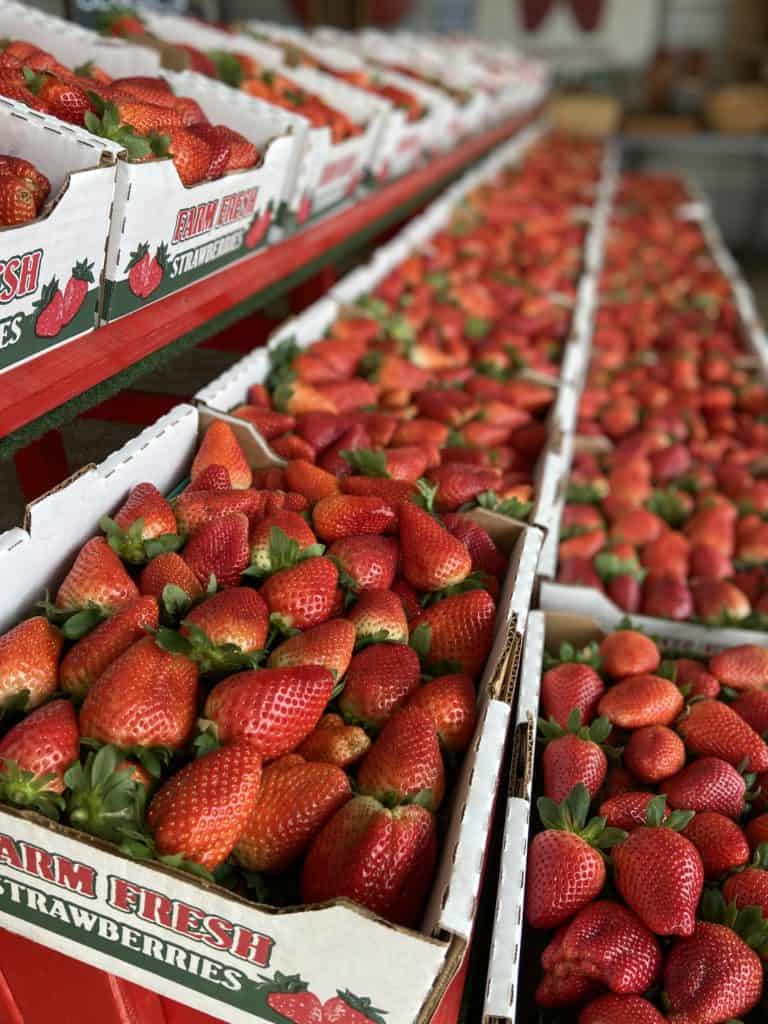 Then, be OK without all the fresh produce options all year long. Eating seasonally is good for the economy. It's really a recent development where you can access pretty much any type of produce any time of the year. This consumer driven trend has led to outsourcing and contributed to this issue. Utilize frozen and canned produce options for times of the year they are not available fresh!
Now, let's move on to something a little more fun to talk about - all of the amazing, innovative Florida grown produce you can buy and enjoy. I was thrilled to learn about new innovations in Florida farming that have led to some delicious options in the produce section.
Noble Tangerines
The family behind Noble Citrus, WM G. Roe & Sons, has been in the citrus industry for 93 years! They know their stuff, especially when it comes to citrus greening, a disease plaguing nearly every citrus tree and significantly reducing the citrus acreage in Florida. It's an inevitable problem without a cure, so this family has been investing in all kinds of methods for managing them. They are utilizing new methods in water treatment, pruning, and breeding.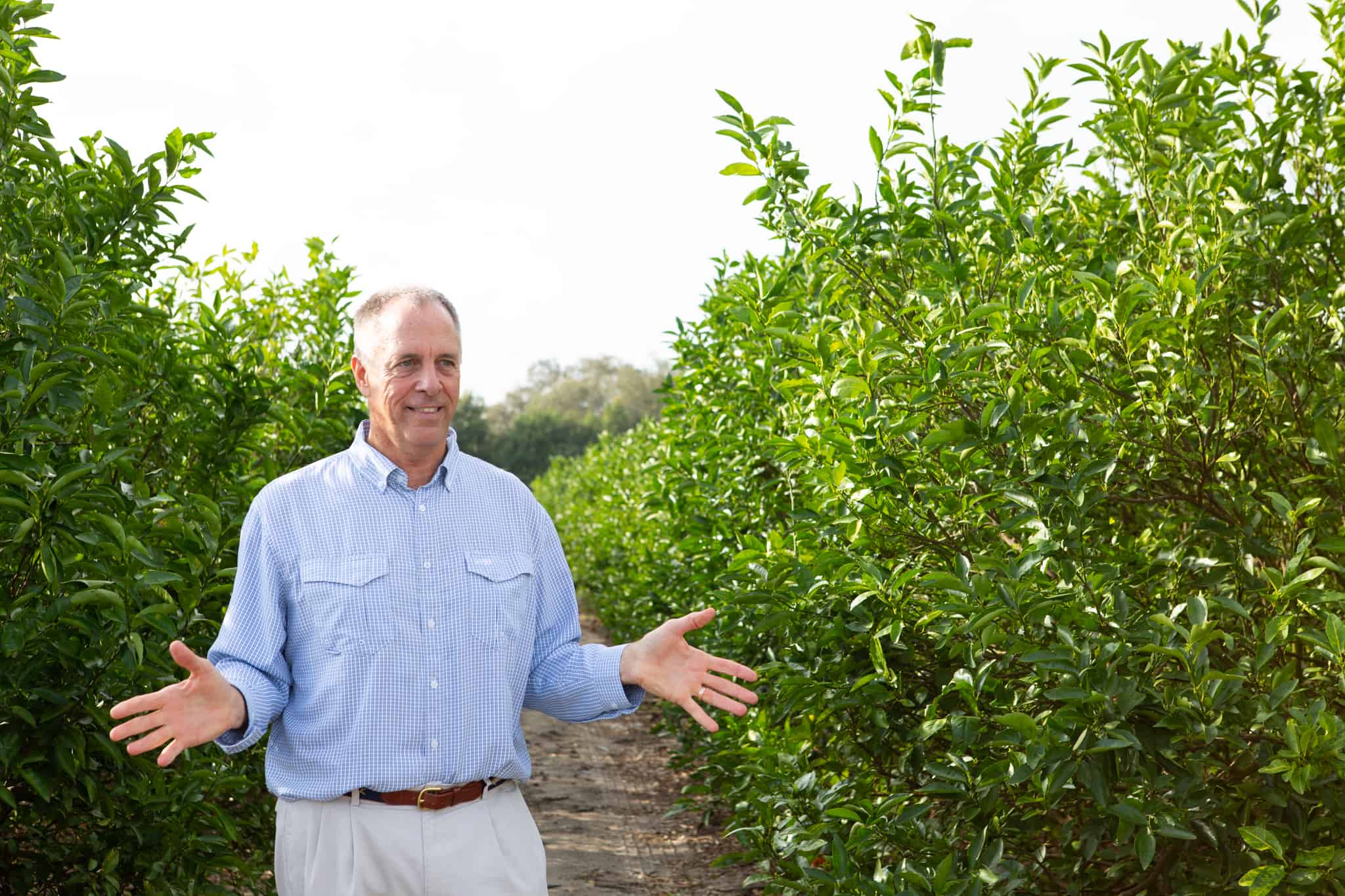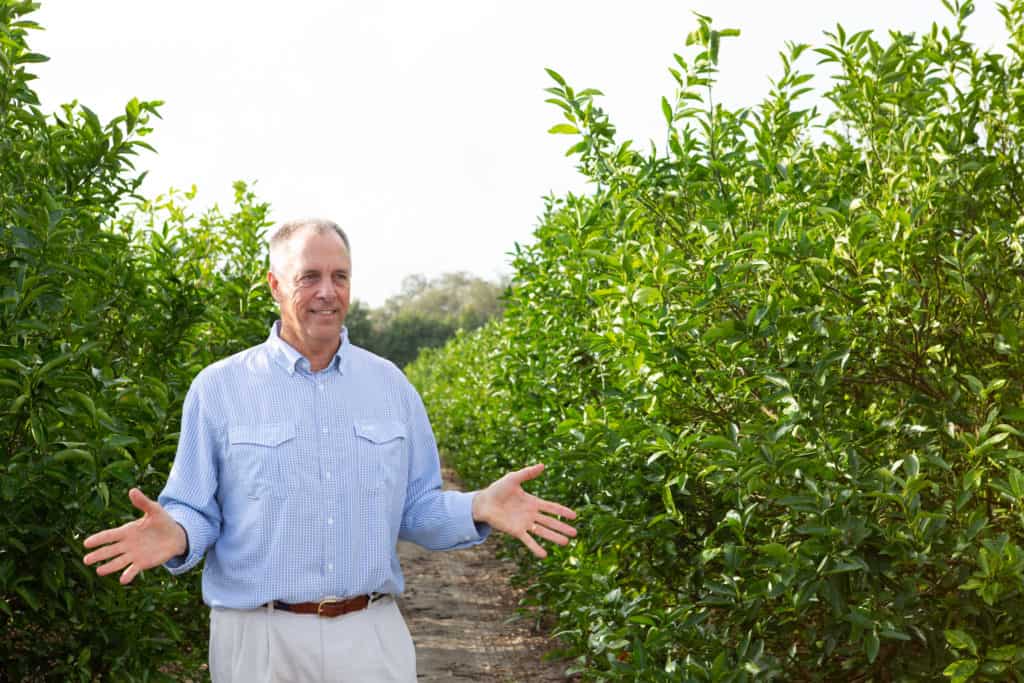 Recently they have launched their own type of Florida tangerines called Juicy Crunch and they live up to their name. They are sweet and juicy like no other. They actually have a higher brix rating of 17 (which measures sweetness) to other tangerines that are at 10-11 (source).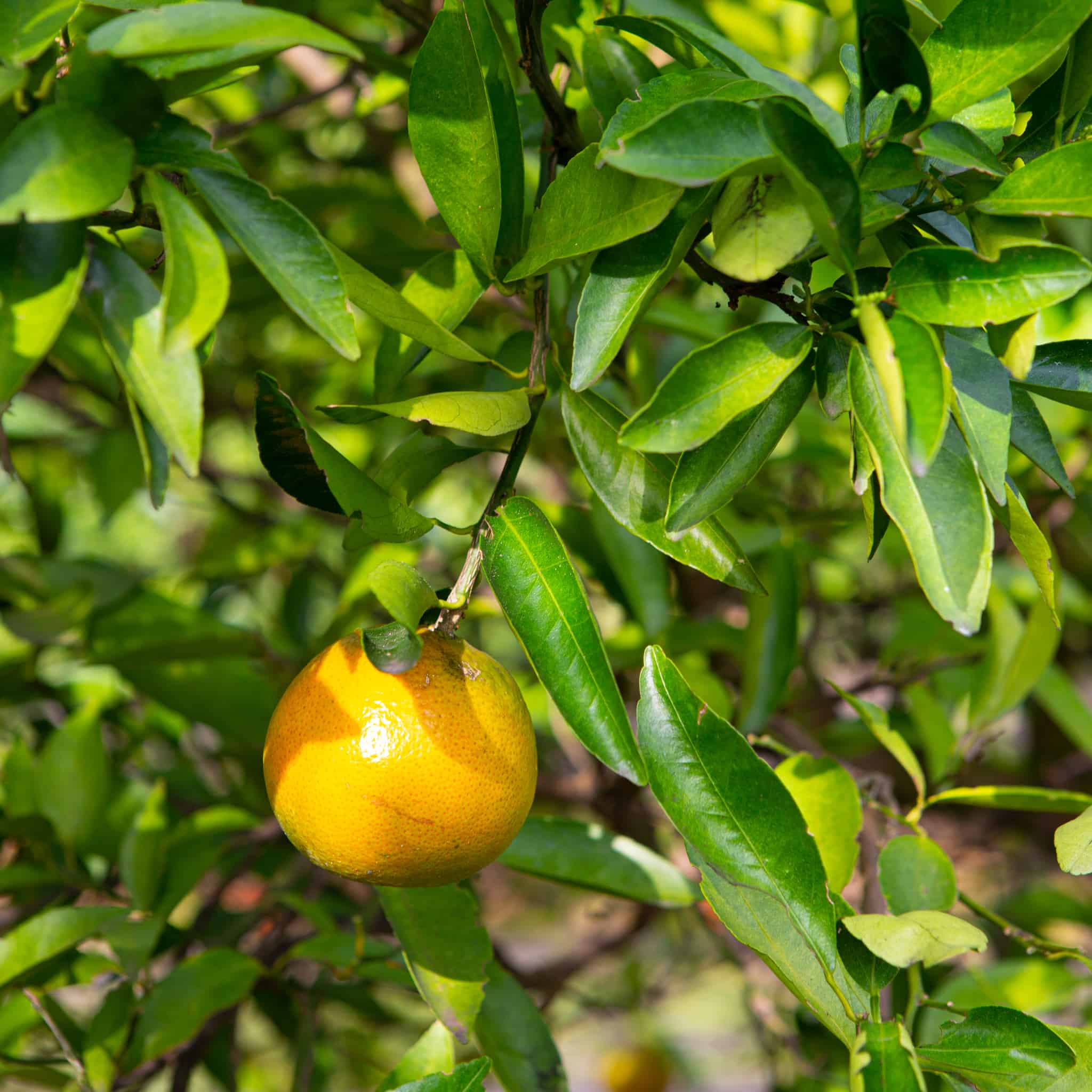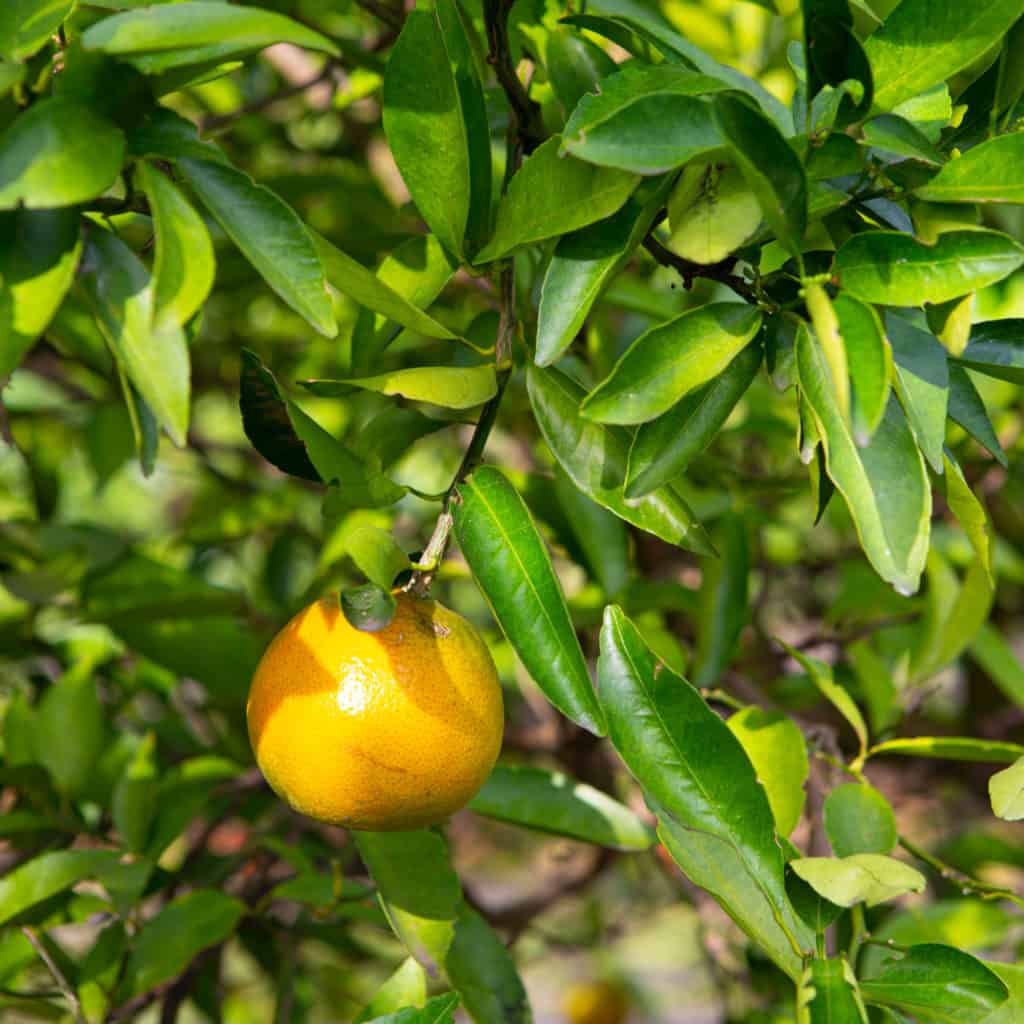 Look out for them at Publix, HEB, Piggly Wiggly, Whole Foods, & Sprouts. If you don't see them there, ask for them! You'll be glad you did. 
Florida Peaches
I did not know until this trip that there was such a thing as Florida peaches. In response to dealing with citrus greening, Dundee Citrus Growers decided to add something other than citrus to their groves and developed a peach just right for Florida.
It was fascinating to learn about the care of the peach trees and how they are harvested. Peaches are a very delicate fruit so they are hand harvested, treated with great care and from tree to store in about 48 hours.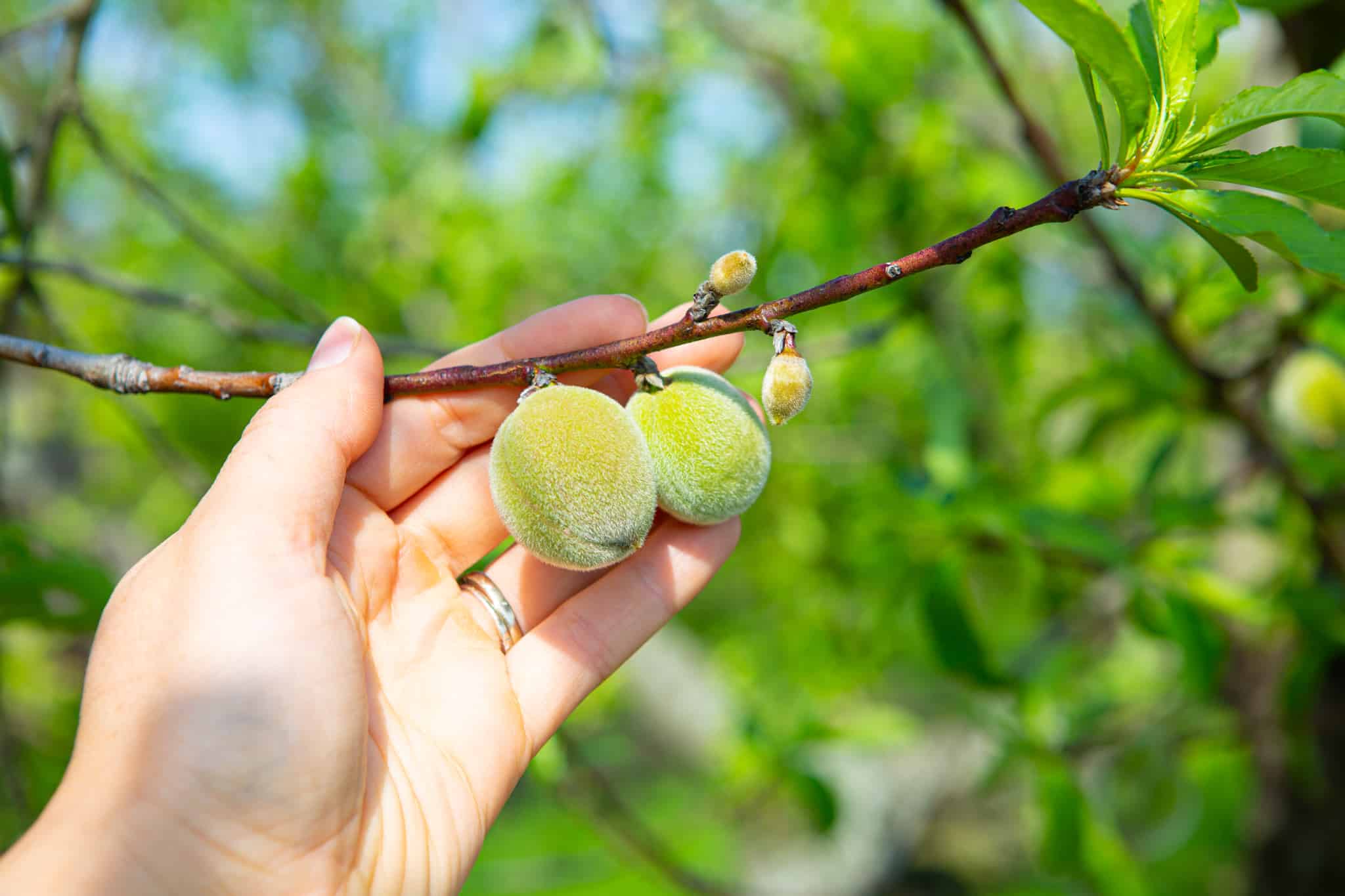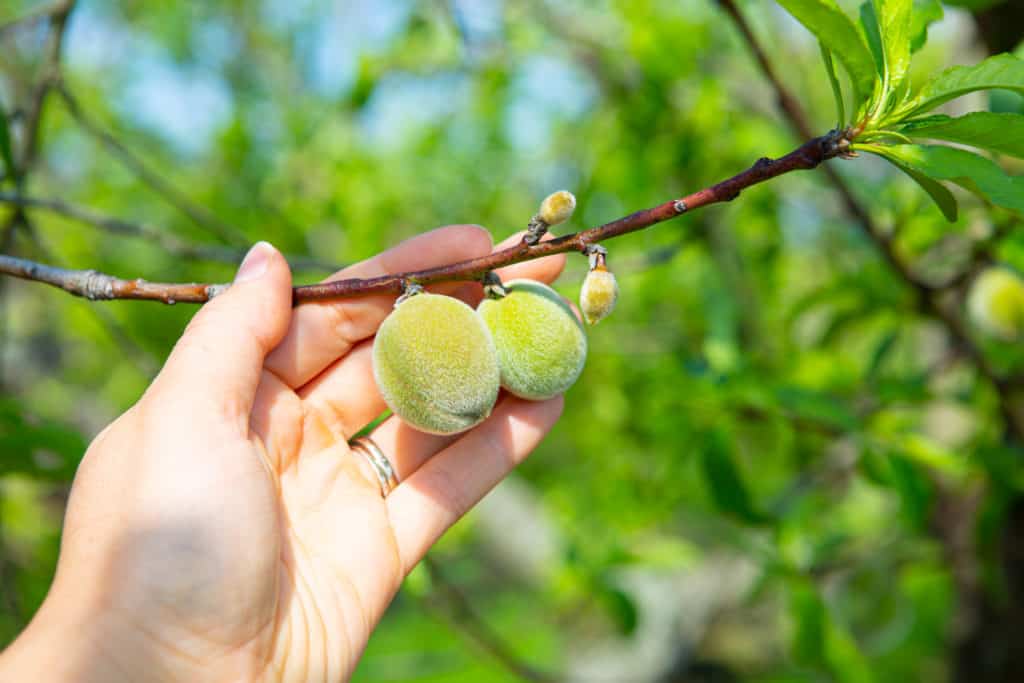 While these peaches are smaller than other varieties, the farmers claim Florida peaches have outstanding flavor and deliver the experience you want in a peach. One farmer actually exclaimed, "give small peaches a chance!"
Look for Florida peaches with a "Fresh from Florida" label and under the brand name of "Florida Classic Growers".
Hardee Fresh Organic Greens
Driving up to the Hardee Fresh facility honestly made me a little nervous. It's in a very rural town and it's basically a huge, unnattractive warehouse. I had no idea what magic awaited inside. I've never seen anything like it.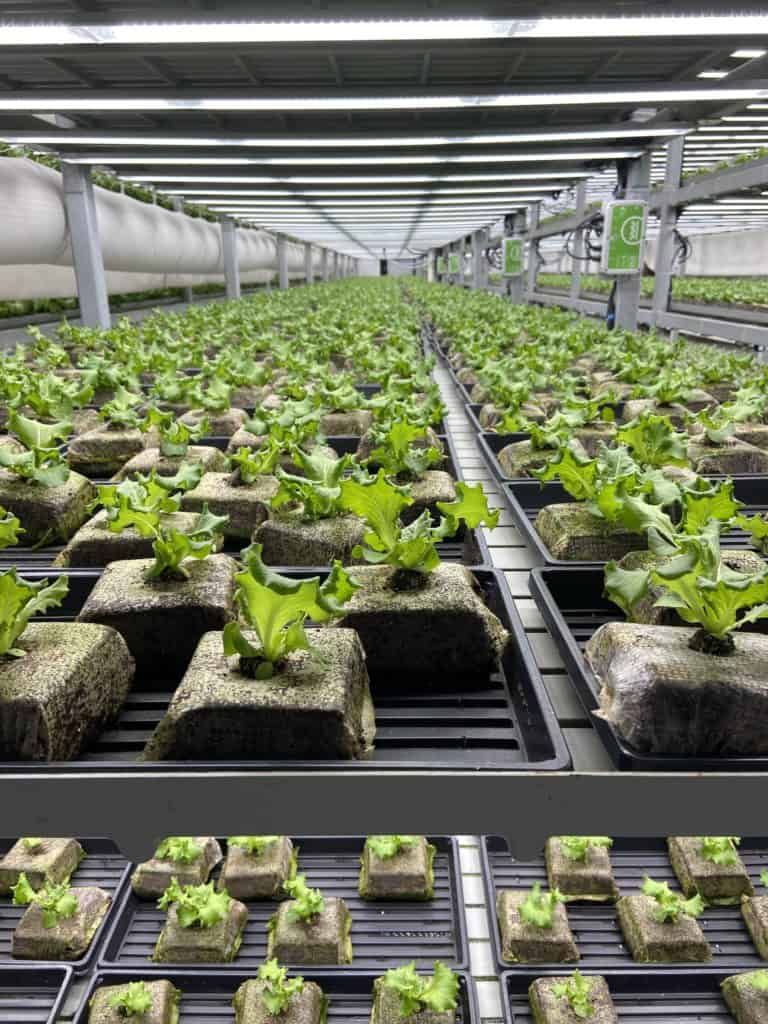 Hardee Fresh in an indoor, hydroponic organic farm. They grow a wide array of greens and herbs and have it down to a literal science. Everything is automated - light exposure, water exposure, ventilation, nutrients, timing, EVERYTHING!
The amazing thing about this type of farming is that it is really reliable. Since they control most of the factors, once they fix a problem, they've fixed it forever. This is very unlike traditional farming where you have a new set of problems every growing system.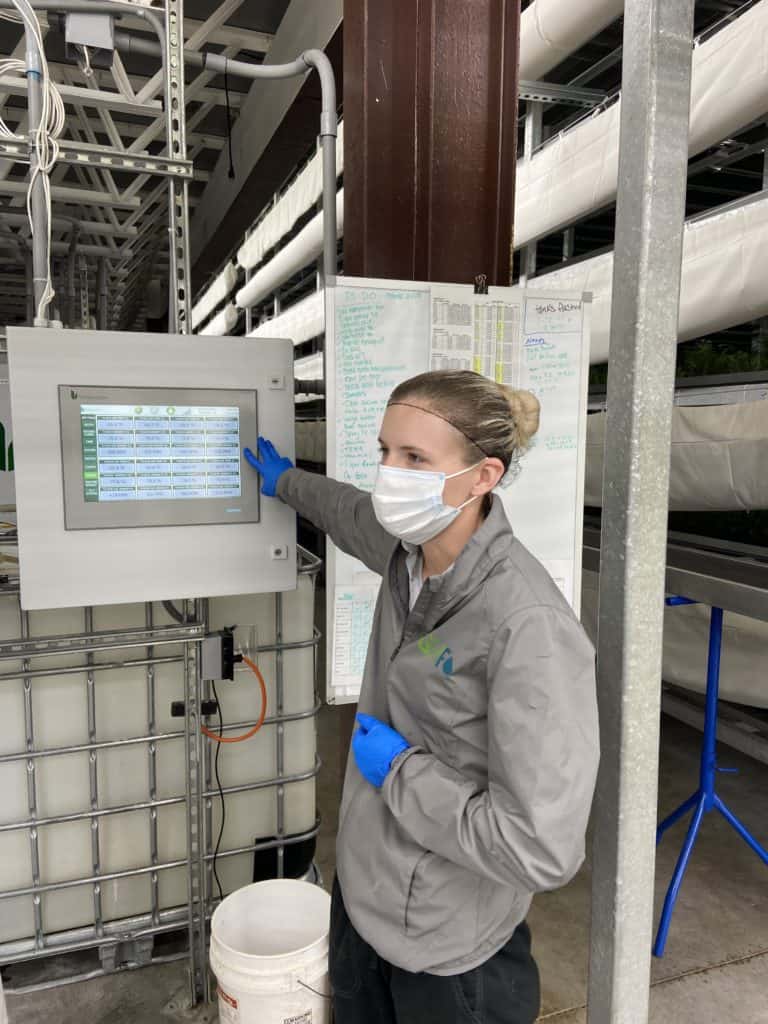 The people behind this business also impressed me. They've brought together highly educated people in agriculture and environmental engineering to solve problems. And they are! They care deeply about sustainability and working to farm in a better way. Plus, their corporate ethos is to invest in all their employees and promote from within. It was really cool.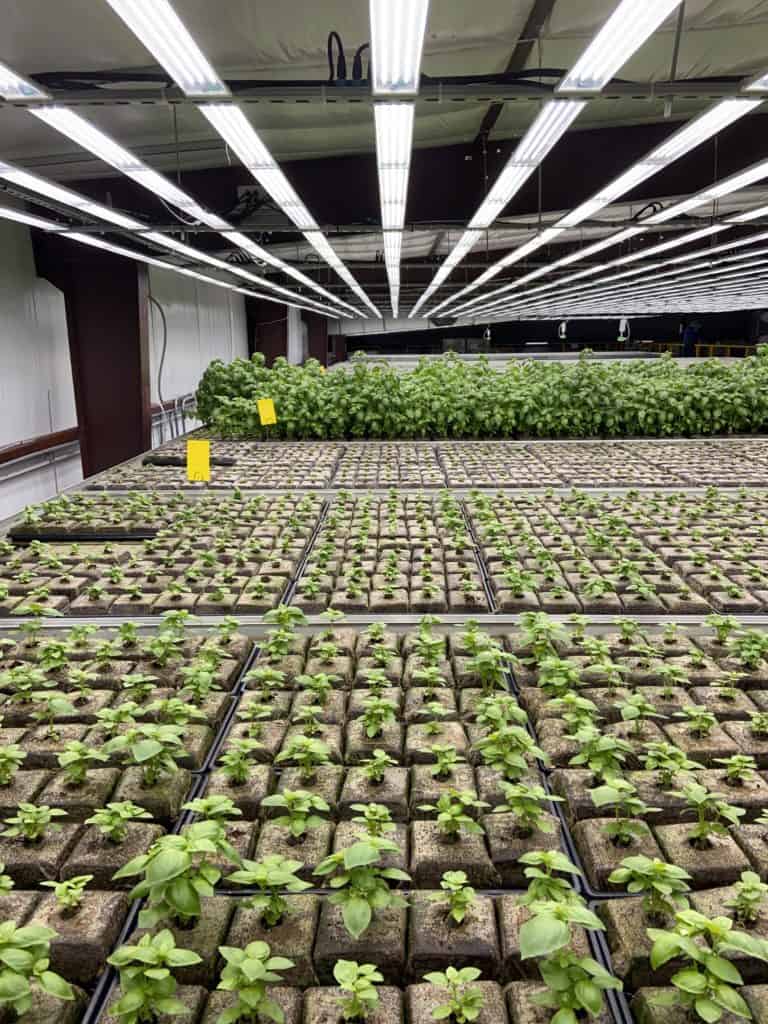 You can find their products under the Hardee Fresh label at some stores but they white label their products to other brands.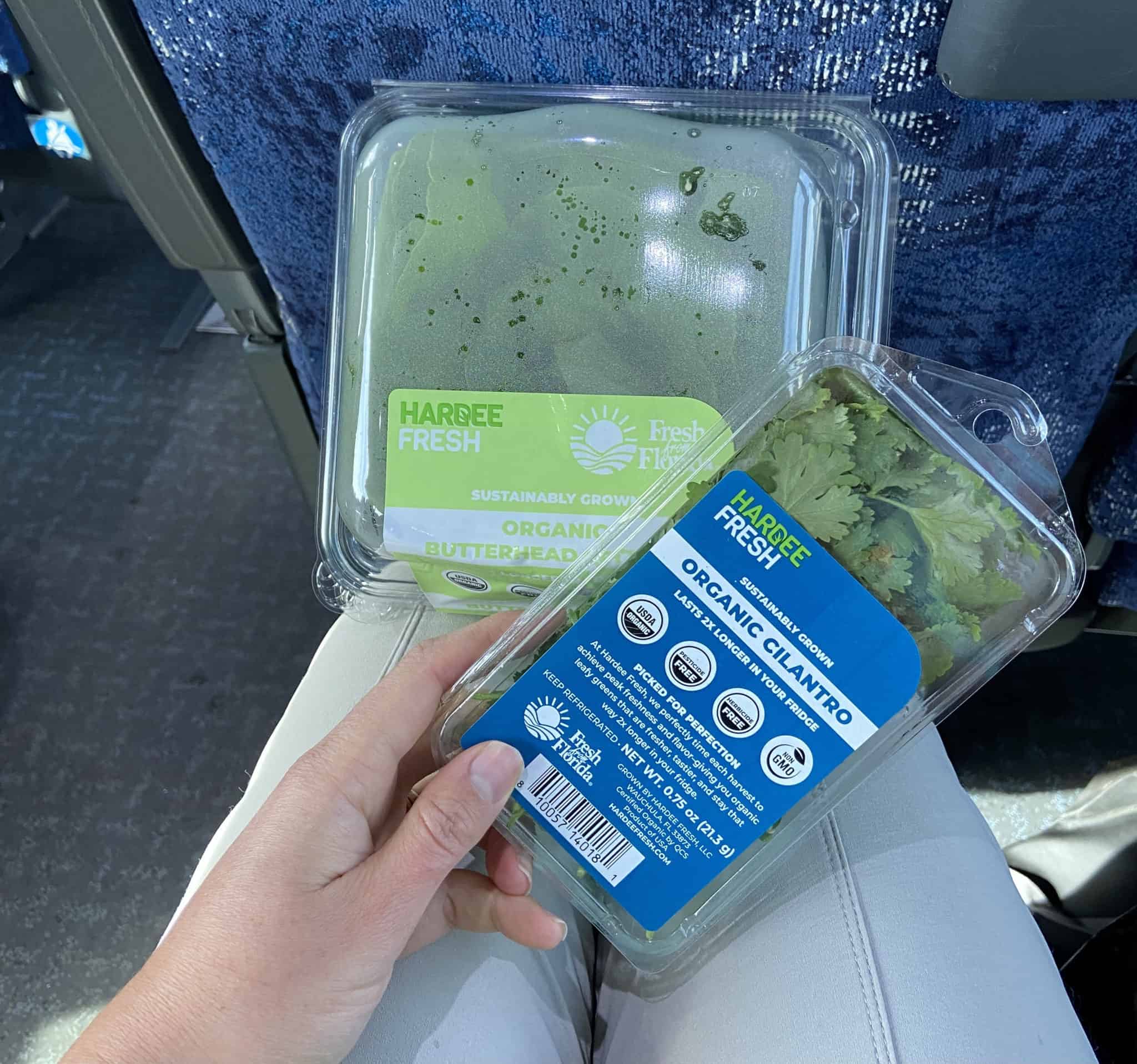 Florida Pacific Farms
I have a special place in my heart for Florida blueberries. This is 100% because I have 3 blueberry bushes in my backyard and I have come to realize how hard it is to get an actual full serving of berries each year! (This might actually be my year to get enough to top my yogurt.)
While we visited this specific blueberry farm, they truly represent all Florida blueberry growers with their mindset, practices and products. What impressed me the most about this farm, was the owner, Andy, was a relatively young guy. He has his degree in horticulture and chose to go into farming, which is rare.
Andy loves the freedom he has in farming to be outside and solve problems. He calls it rewarding work and I can see why.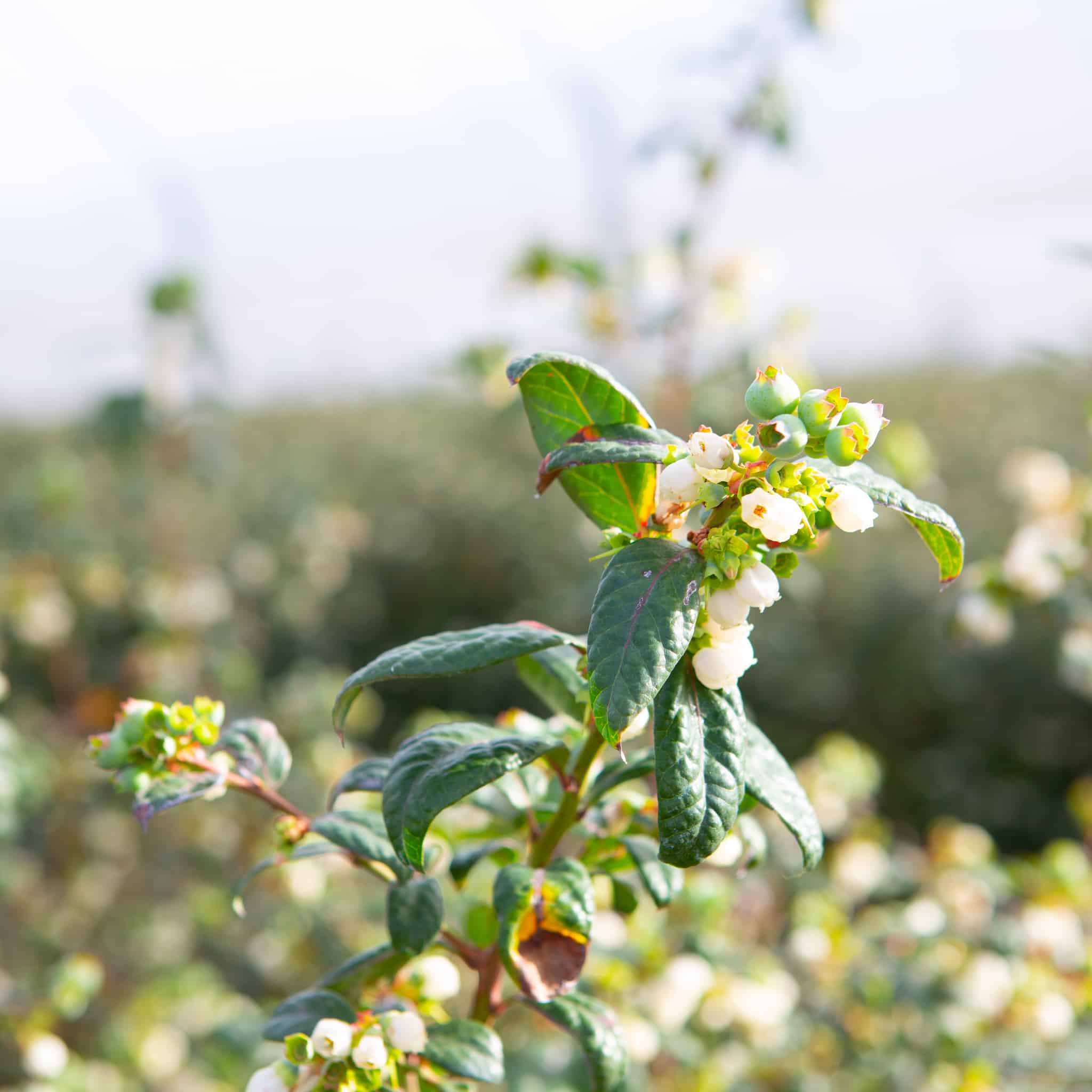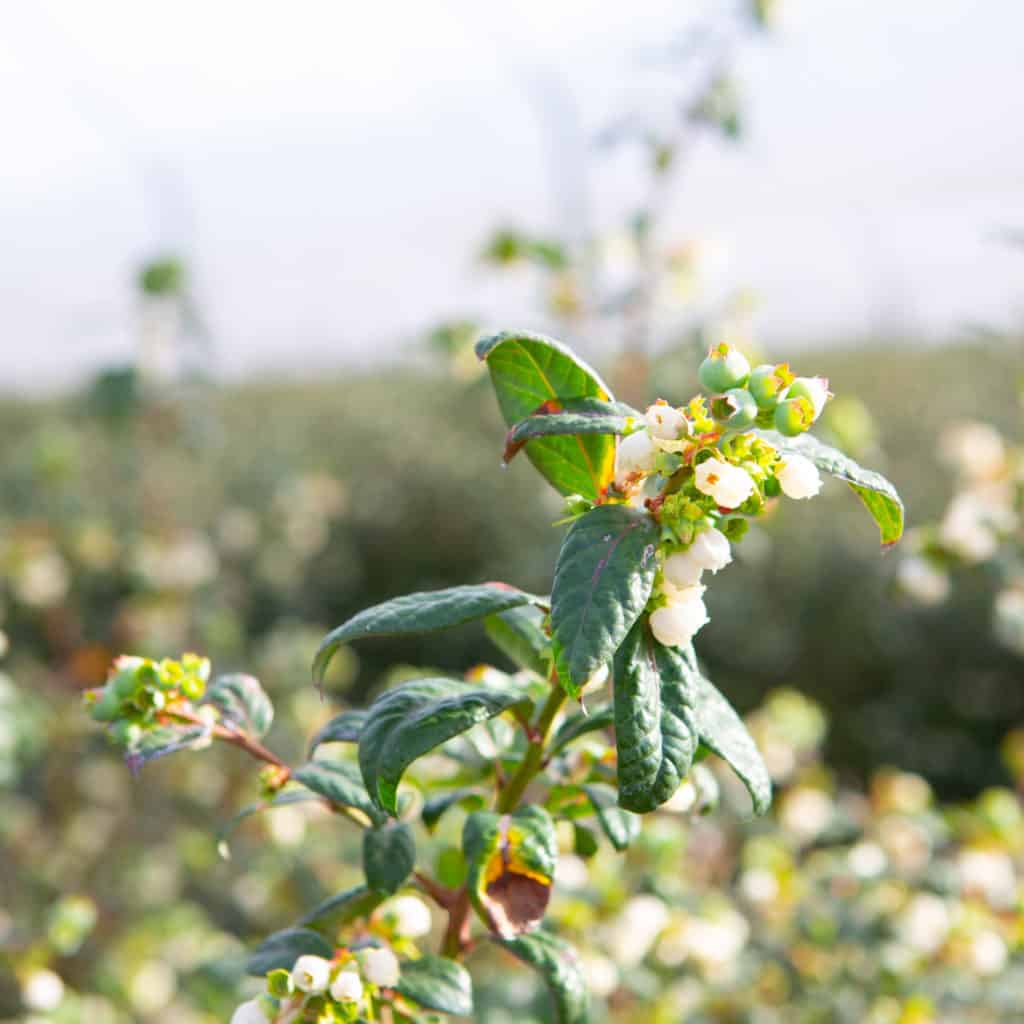 Berry farms are all incorporating practices that are sustainable not just for the environment but also for their businesses. Bees are an important part of blueberry pollination and it was cool to see so many buzzing around and learn about how they are cared for.
Fancy Farms
If you've never found yourself in a huge strawberry field you are missing out. It's so beautiful with red berries popping out and the scent of summer enticing your taste buds. Eating a sun-warmed berry straight off the plant is a gift from heaven.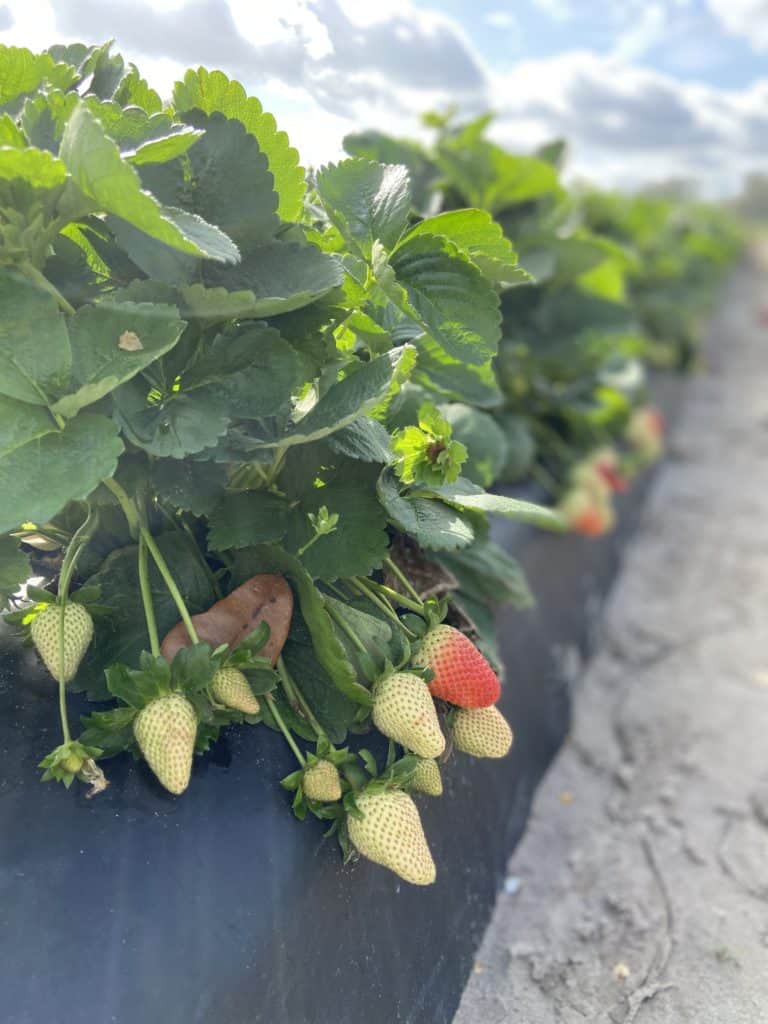 Fancy Farms is a family run farm that started in 1975. They sell their berries to the Wish Farm label but also have an amazing you-pick field and farm stand. If you are ever near enough to Plant City, you need to go.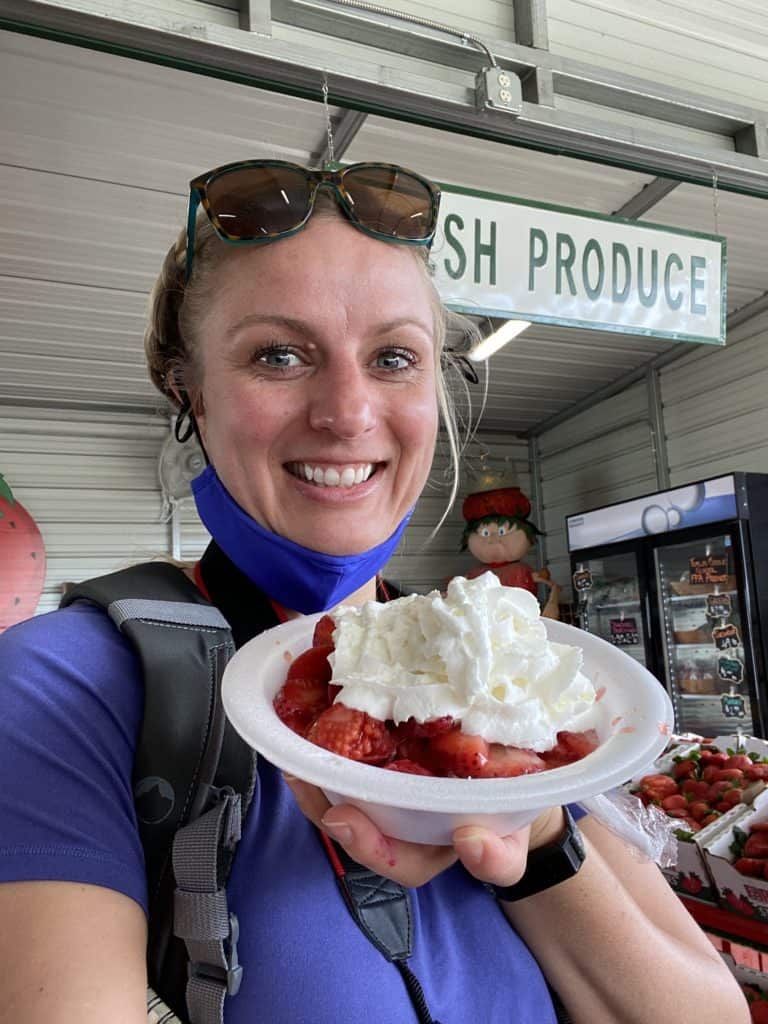 Dustin, the owner, said one of the things he enjoys about the challenging work of strawberry farming is the joy that a flat of strawberries brings to anyone. It's totally true. He also strongly encouraged consumers to buy local (community, state, and US) produce because you just don't know what's happening to produce in other parts of the world. If produce is US grown, you know exactly what it's been exposed to.
Wish Farms
Wish Farms is a 4th generation berry grower with their headquarters in Florida. We visited their brand new building and humongous packing warehouse. We learned about how berries are brought in from the fields, immediately chilled to preserve them, packaged and prepared for distribution.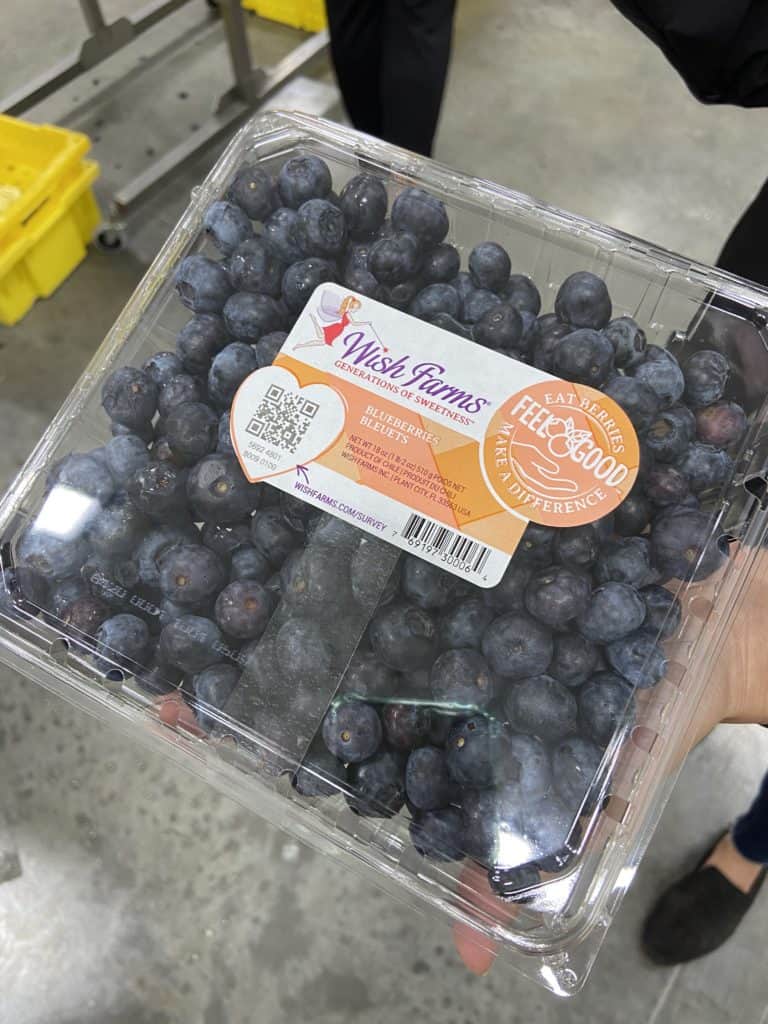 We also learned about their latest variety called pineberries, a whitish-pink looking strawberry with a refreshing flavor. I tried them recently and really enjoyed them. Look out for them at ALDI stores in Florida.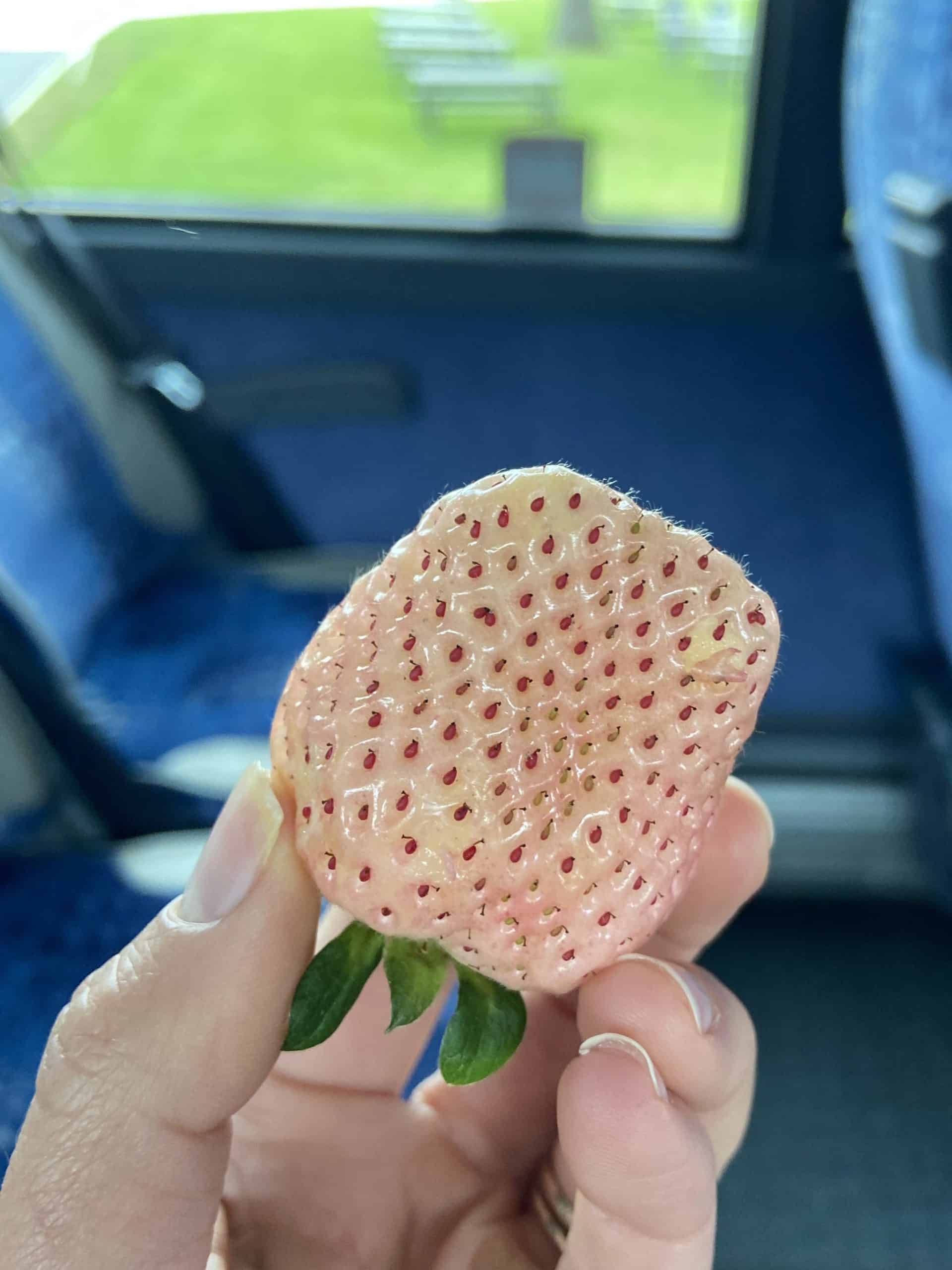 Lessons Learned
Spending time on so many different farms with different farmers I am surprised by how similar their message was for you and I. Buying Florida produce matters! Here are some of the key takeaways I learned from the overall trip:
Buy domestic or local produce. There are no guarantees with produce from other places, even when they are organic. 
Look for Fresh from Florida labels and purchase these products whenever possible. 
Once agricultural land is sold, it never goes back to agriculture. While development can be good, it's important to protect agricultural land in Florida. Vote for policy and people that support Florida farmers and not just development. If you move to an area adjacent to agricultural land, know what you are signing up for. Be understanding and supportive of what they have to do in order to feed us. 
Florida farmers are committed to doing things right in all areas, especially sustainability practices. They are utilizing many innovative technologies and techniques to manage pests and maintain yields. You can definitely feel good about buying Florida produce. 
Be adventurous and try new types of produce. Many new varieties you may see in the store are innovations in response to the challenges farmers face. Support them by giving it a try. Be forgiving if you get one "bad apple" and keep buying their products. Remember, produce is not perfect all the time. 
Thank you to the Florida Fruit and Vegetable Association, along with several other sponsors talked about here, for making this trip possible. I hope you enjoyed learning about Florida farming. 
For more on my other experiences with farmers, check out this post: