Need a quick, filling and delicious snack? Try strawberry toast 4 ways. With 2 sweet and 2 savory options, one of these is bound to hit the spot and give you sustaining energy for the rest of your day.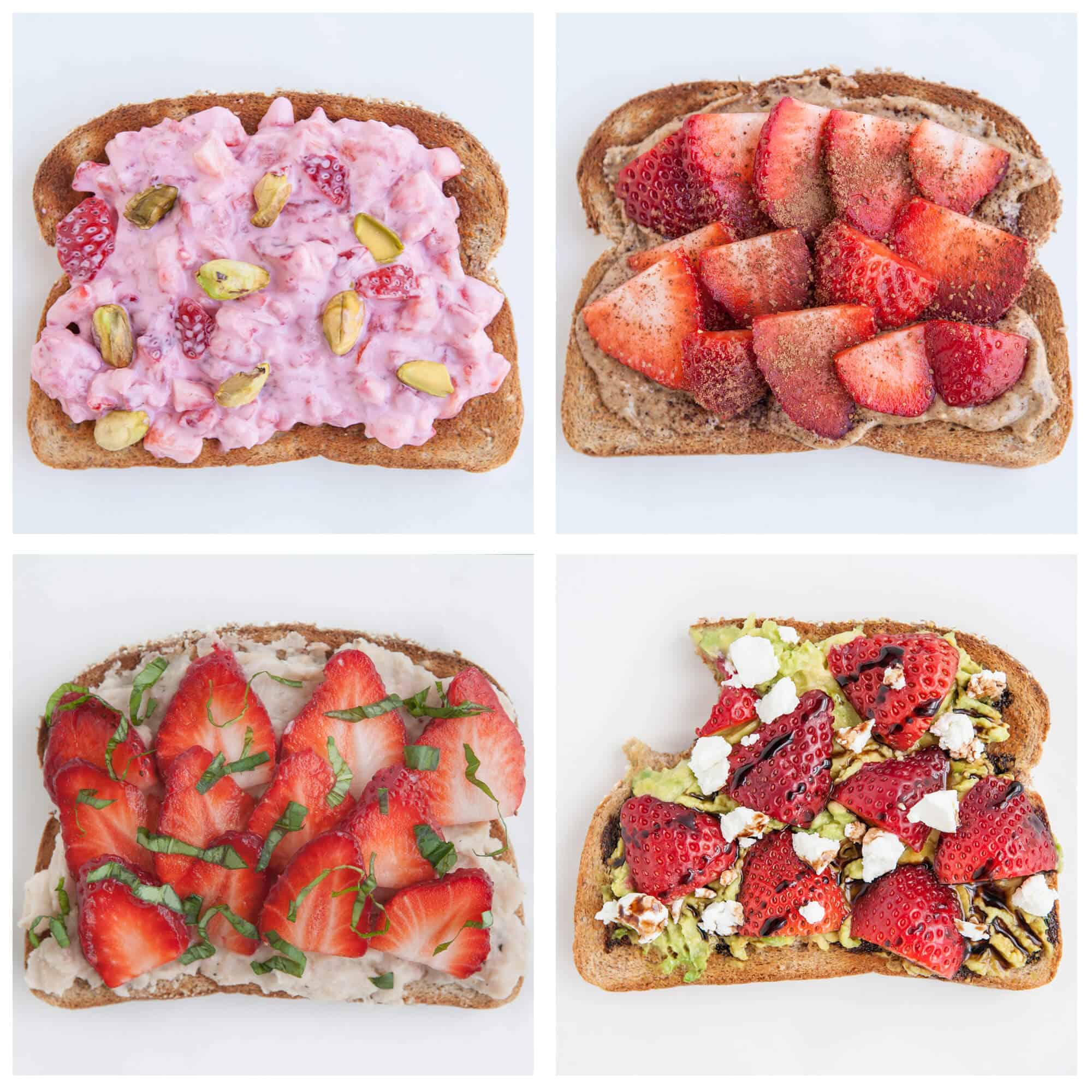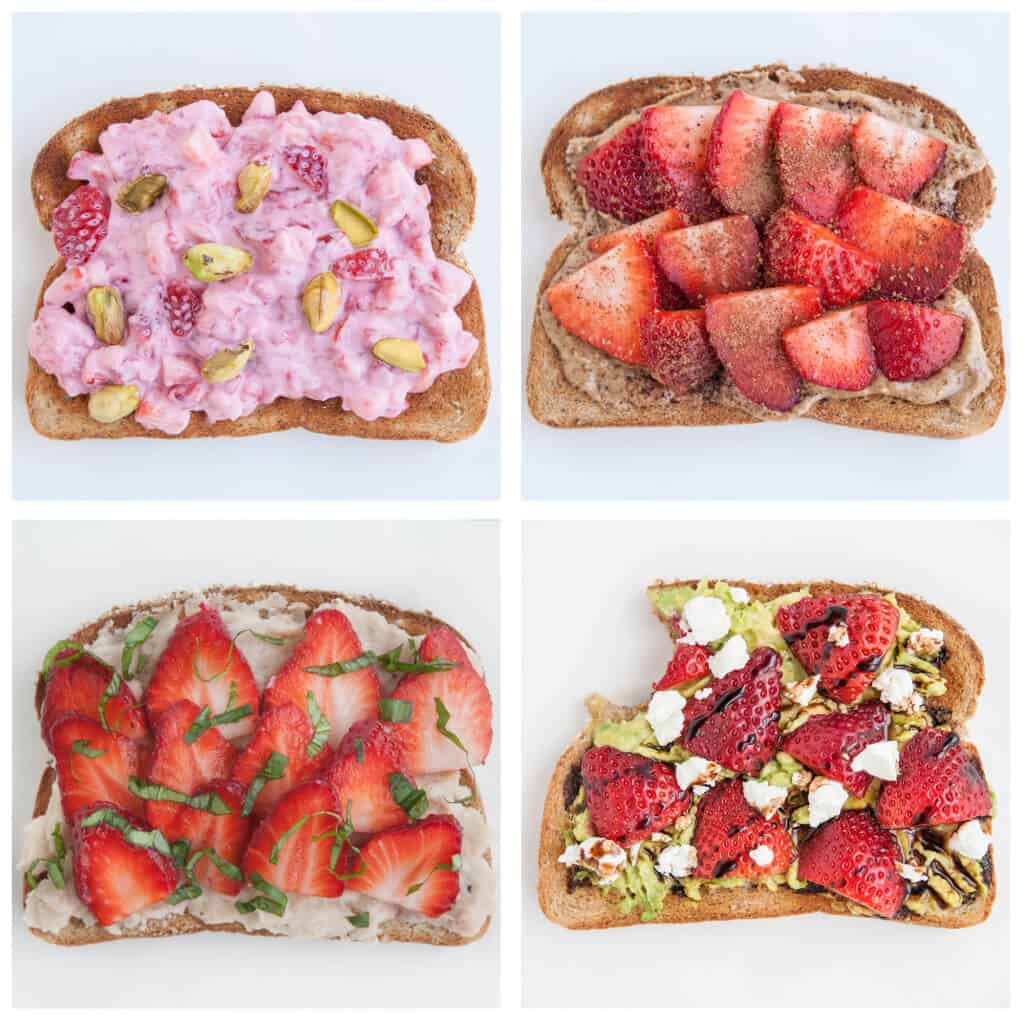 It's berry season!!! Hallelujah!!!
I get a little excited this time of year. First, it's spring, and in Florida this is really the most beautiful time of year. Blue skies and sun are the norm but the temperatures stay in the high 70's and low 80's. It won't last long but I sure do enjoy it while they do.
Second, it's berry season!!! Oh yeah, I already said that. Truly, I love seeing so many beautiful strawberries at the grocery store or farmers market. They just makes me happy because they are such a beautiful, delicious food.
As an ambassador for California Strawberries, it is truly my pleasure to work with them and spread the word about strawberries and how amazing they are for our bodies. Research supports that all you need is a serving of 8 strawberries a day to improve your health?! That's so Make Healthy Easy, especially this time of year when strawberries are everywhere and so affordable. I also love that strawberries are low in sugar (only 7 grams per cup) but taste perfectly sweet. Sweet tooth folks around the world rejoice!! (me)
This month my friend at the California Strawberry Commission asked me to come up recipes for Strawberry Toast 4 Ways, you know, because toast is trendy and I'm sooooo trendy. (insert sarcastic laugh) Whatever the reason, I had a lot of fun designing 4 easy strawberry toast recipes that you can easily whip up any 'ol day and feel like a trend setter.
I created two sweet toasts:
And two savory toasts:
To get these recipes, simply visit my post at Heart of Farmers blog. You can also enter to WIN a $100 Target gift card there too. (You should definitely enter.)
Add some strawberries to your next shopping trip and start getting a healthier body. It's that easy!!
With I was in strawberry fields forever,
Jenna
P.S. You can read about my trip to the California strawberry fields in this post California Strawberry Farm Tour.