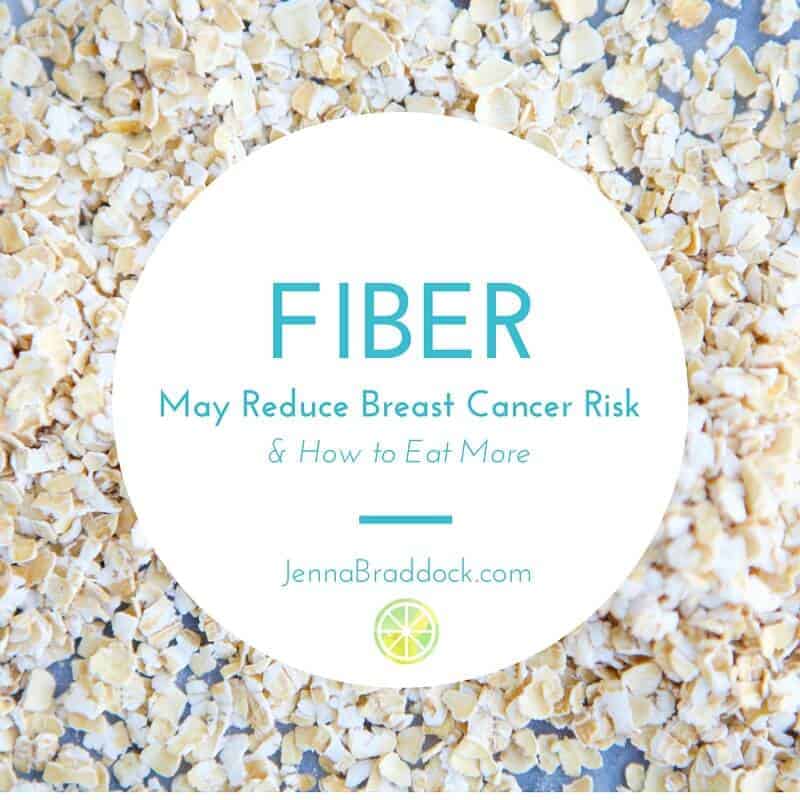 Fiber really is an amazing nutrient. It does so many cool things in our bodies like...
Keep you full and satisfied.
Lower cholesterol.
Help maintain a healthy weight.
Aid in the body's natural detoxification system.
Perhaps lower colon cancer risk.
Well now we can add one more accolade: fiber intake may reduce breast cancer risk. Da da da duh! (Hum the Super Man jingle with me!)
Fiber and Breast Cancer Risk
In a recent review of the Nurses Health Study II data a connection was made between a higher fiber diet and a lower risk for breast cancer in women. This doesn't mean that one necessarily causes the other but it's a relevant observation. The researchers dug further into the data and discovered that a higher intake of fiber earlier in a woman's life, specifically adolescence and early adulthood, seemed to be particularly impactful for reducing risk by 16-24%.
In addition, for every 10 gram increment of fiber a woman added to their diet, they experienced a further risk reduction. I take this as, every little extra chunk of fiber you can add to your diet may make a BIG difference. Even if you are older than "young adulthood", a high fiber diet can have a big impact on your health and cancer risk.
How to Increase Your Fiber Intake
If you are now wondering how to increase your fiber intake, or are asking yourself, What does 10 grams of fiber look like? I've got answers for you!
Last week I made an appearance on First Coast Living to talk about how fiber intake may reduce your risk of breast cancer and how to eat more. Take a look:
In case you were trying to frantically take notes, here's a summary of those fiber totals.
High Fiber Foods
Almond butter has 4 grams per 2 tablespoons
Multigrain, high fiber pasta has 5 g per serving (I like Barilla Plus)
High fiber wraps have 8-10 grams per wrap (I like Flat Out brand)
Higher fiber whole fruit and nut bars have 6-8 grams per bar (Like KIND bars).
Quinoa has about 5 g per serving.
Apples have 4 grams per apple.
Beans have about 10-14 grams per serving.
Avocados have 3.5 grams per ¼ avocado.
Strawberries have 3 grams per cup.
Ground flax seed has 6 grams per 2 tablespoons
How to Easily get 10 grams of fiber
1 slice whole wheat bread (2 grams) + 2 tablespoons almond butter (4 grams) + 2 tablespoons ground flax seed (4 grams) + 1 small banana (3 grams) = 10+
1 serving quick oats (4 grams) + ¾ cup raspberries (6 grams) = 10 grams
Do you see at least one food you could swap out today for a higher fiber version? It's totally doable.
One of our favorite, higher-fiber dinners is this Vegetarian Rice and Bean Casserole. In fact, we just had it for dinner last night. One serving of this delicious meal will give you that added 10 grams without even blinking. Easy!! Give it a try on your meal plan this week.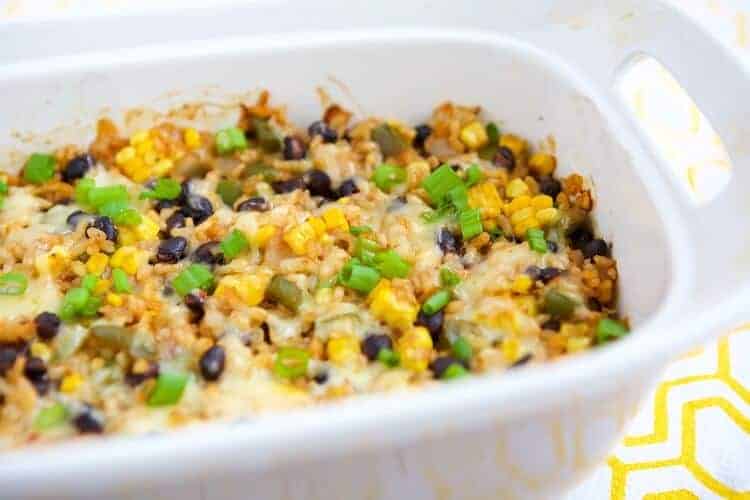 How do you get more fiber in your day? Leave me a comment and share your great idea to #MakeHealthyEasy.
Celebrating the Super Powers of Fiber,
Jenna