Sometimes there are things I want to talk about or share with you but don't really have a common theme or enough umph to stand alone in a blog post. Today is one of those days so, I am going with a favorite things post to share with you what I'm digging right now.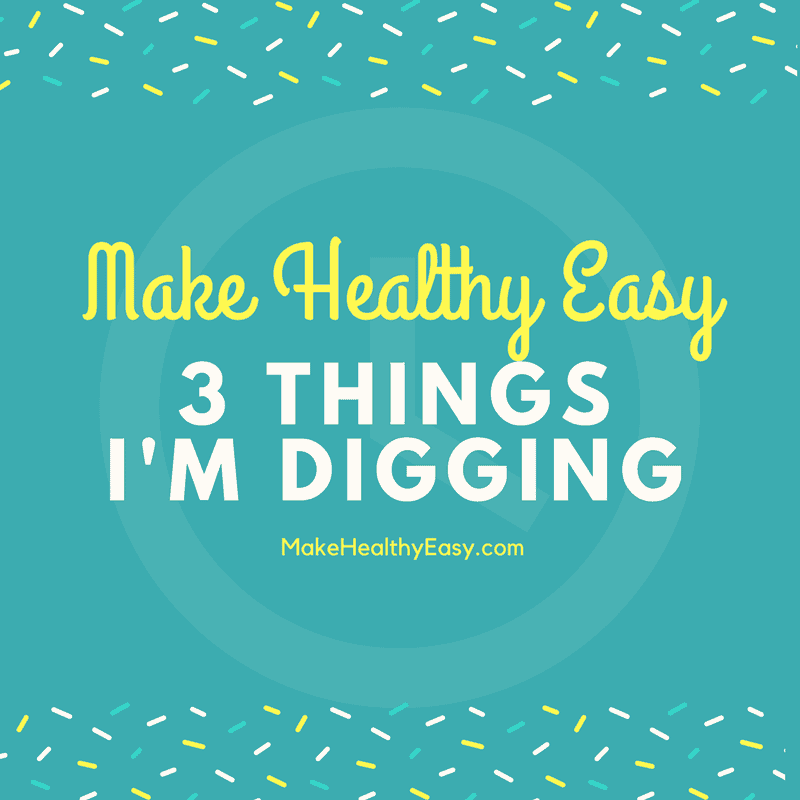 Ready? Let's go!
Modern Map Art provided me a map free of charge in exchange for a review. Sometimes I come across products or brands I really like and want to support in this way. Thanks for taking the time to learn about them!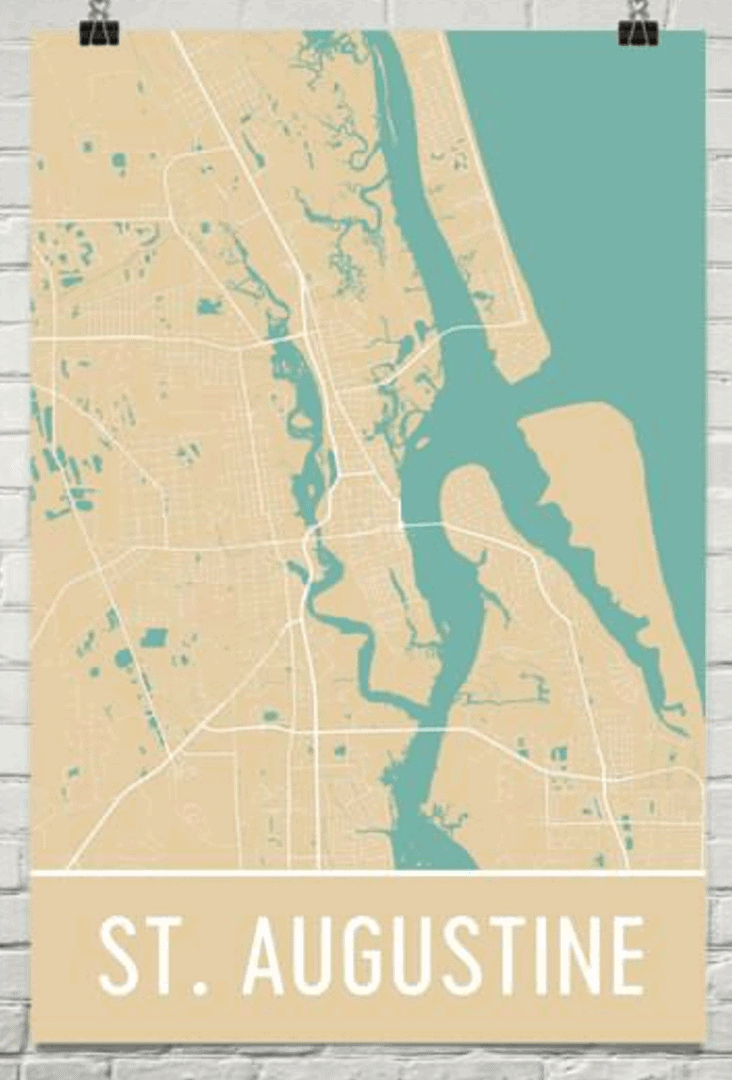 A few months ago, the artists behind Modern Map Art reached out to me about their newest addition to their online shop: a map of St. Augustine. Being that I love love love where I live, I jumped on the chance to own this beautiful, modern take on the Ancient City. My map arrived quickly and without any issues. I found the perfect frame for it a craft store and now, wha-la!, it hangs in our living room as a constant reminder of said love for where we live. =)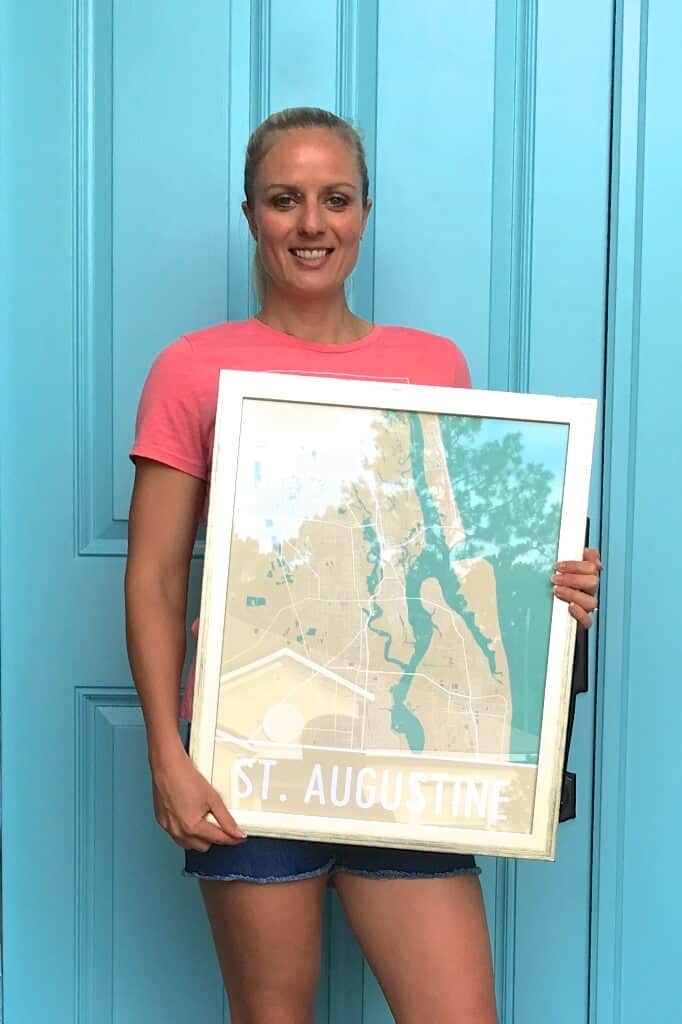 Modern Map Art not only does city street maps, but also ski maps and skyline maps. This is the perfect way to add a chic piece of nostalgia from a favorite place you visited or maybe hope to visit one day.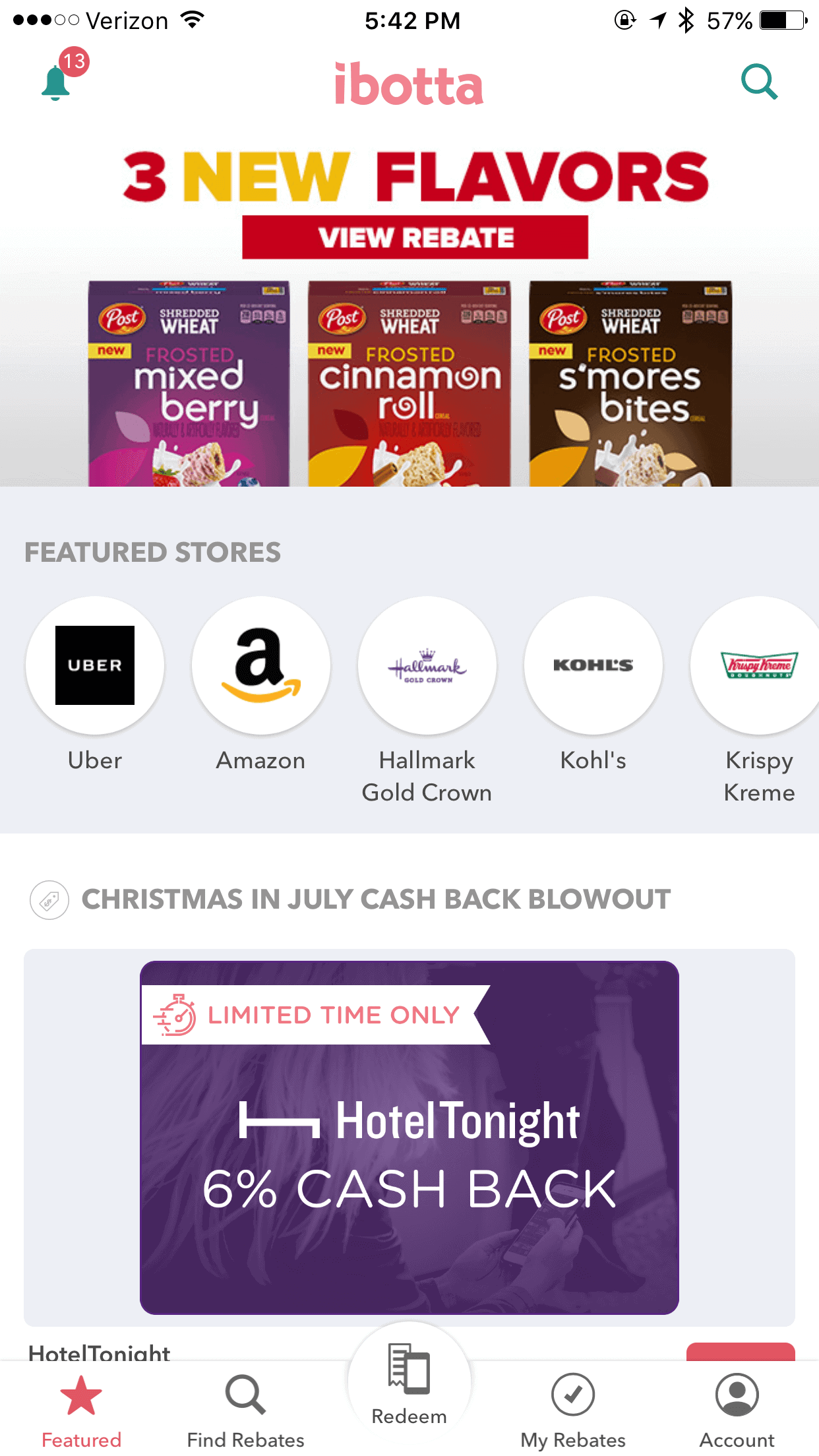 I have heard about shopping apps that allow you to earn cash back from regular shopping but was always skeptical. Recently a good friend started using Ibotta and really loved it. She convinced me to try it and I must say, it's as good as it says it is. I redeemed $32.50 in rebates that I earned in about 3 weeks directly to my PayPal account. Winning!
With Ibotta, you shop and buy at the grocery store as you normally do. Afterwards, you take a picture of your receipt and scan barcodes of foods that have cash back offers. I look through before I shop to see if there are particular brands with rebates. I usually find at least one food that I was already going to buy. Plus, every week there is a rebate for $0.50 off any item so you're almost guaranteed to get something.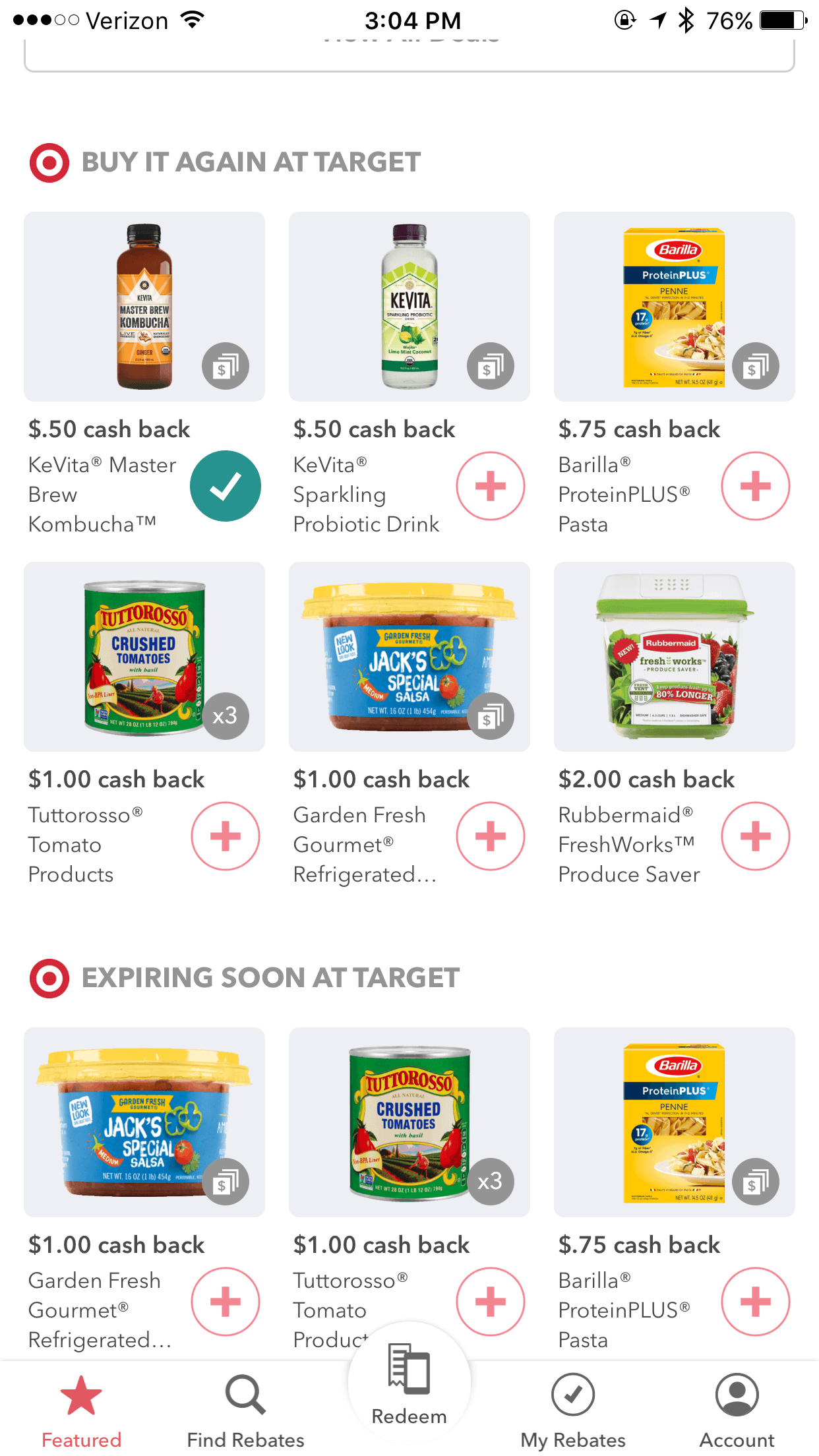 There is a $20 minimum to withdraw funds and many options for redeeming your money including PayPal, Amazon, and gift cards. I think it's definitely worth it if you are willing to try it for a month (i.e. it won't do you much good to try it once). If you are interested in trying out Ibotta, please use my referral link. You will get a free $10 when you redeem your first rebate and I get $5 too. Then you can share this great app with your friends and get the same gig. #ShareTheLove  I've decided that the money I make on the app will just go right back into my food budget so it really is like a true savings.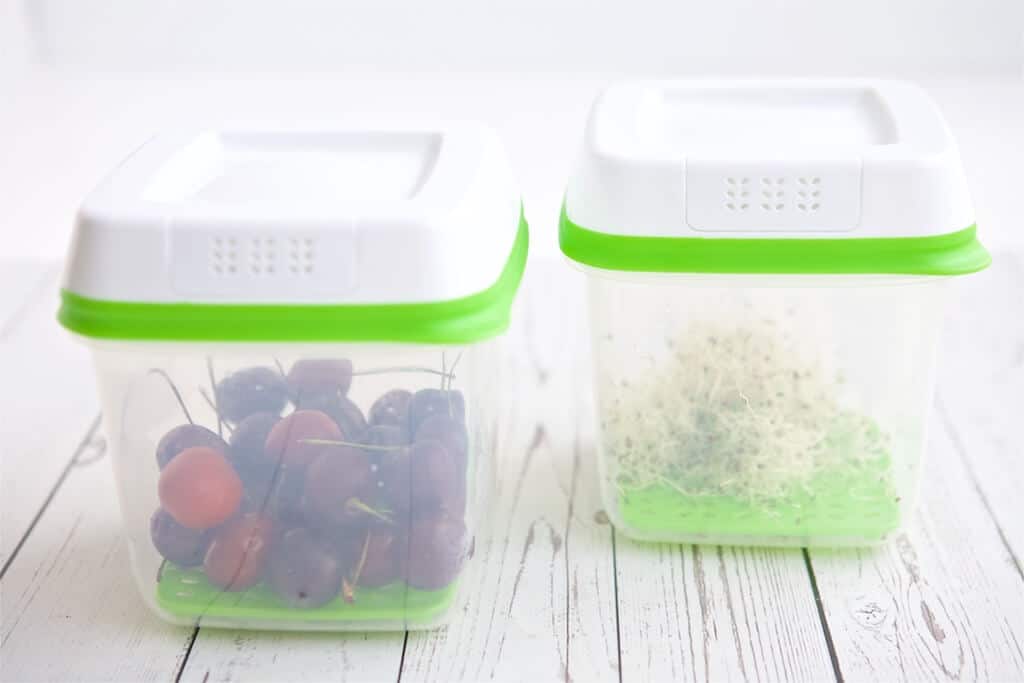 This product is actually one I tried as a result of the Ibotta app. I kept getting a $2 rebate offer so I figured I would try it. I'm so glad I did. These storage containers really do extend the life of fresh produce! I've used them for strawberries, which lasted a whole week and none went bad. Currently, I have cherries in one and sprouts in the other. Both have worked beautifully.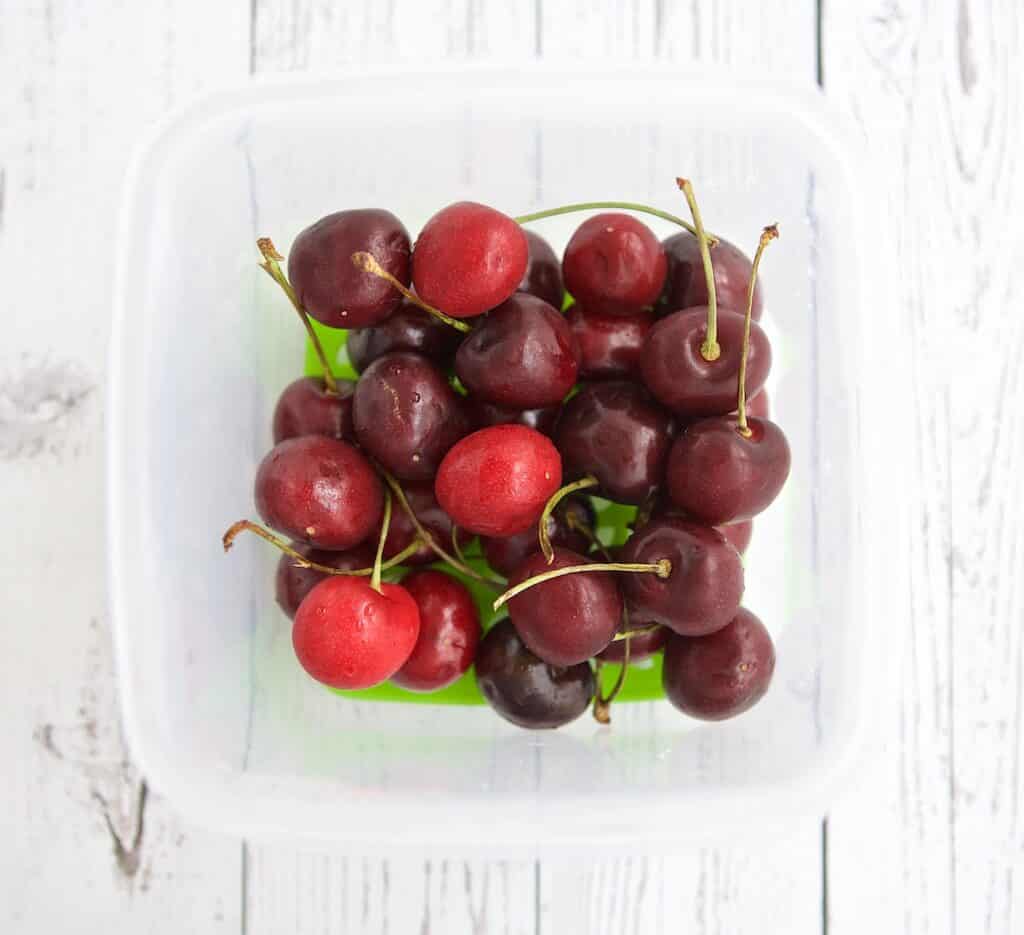 Whatever magic is in these this little guys, it's worth paying for. They will certainly help reduce food waste and allow you to enjoy your fresh produce much longer. You gotta try them!
There you have it-- What I've been digging lately! Hopefully one of these things will help you out or make your day brighter.
Now tell me, what are you digging right now?? Leave a comment and let me know.
It's always good to try something new,