Baptist HealthPlace at Nocatee is an all-in-one health location that serves the whole family with health and wellness services. This post is sponsored by Baptist Health 4Her.
Jump to: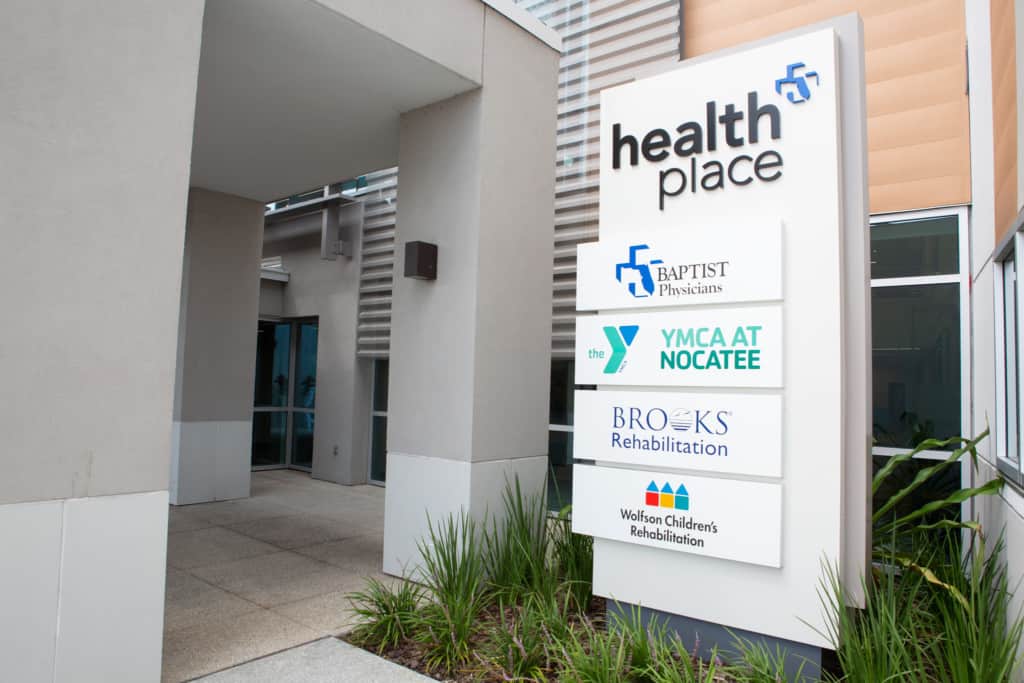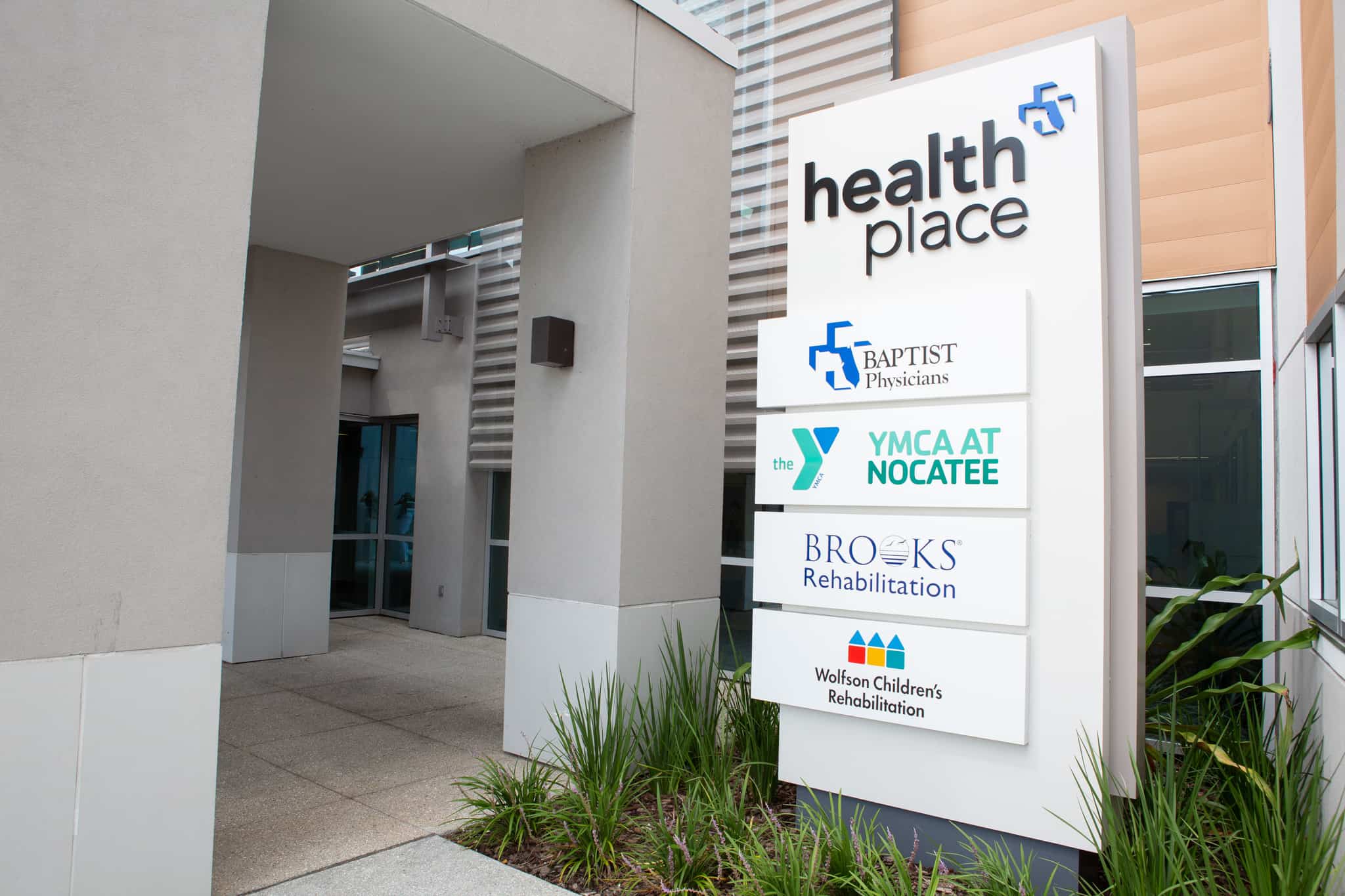 If you've ever had to navigate your own health care for big issues, you know how much of a pain it can be to get to all your appointments. I've walked that journey with both my son and myself (you can read about my experience with a herniated disc here) and it is time consuming. It can be frustrating figuring out how to get all the tests, imaging, labs and services completed. It is for this reason that I am genuinely excited to tell you about the new Baptist HealthPlace at Nocatee facility in Ponte Vedra FL.
What is Baptist HealthPlace at Nocatee?
I know not everyone reading this is local to Northeast Florida, but I still think it's cool to share about how healthcare is changing in general. While you may not be able to access Baptist HealthPlace at Nocatee, you may be able to find something similar in your area or begin to request such a place from your local medical providers.
HealthPlace is a building that houses a large array of health and wellness services that include both Baptist Health services and other health partners. So, while you have probably been to a medical office building before, it's likely not as "smart" as this one.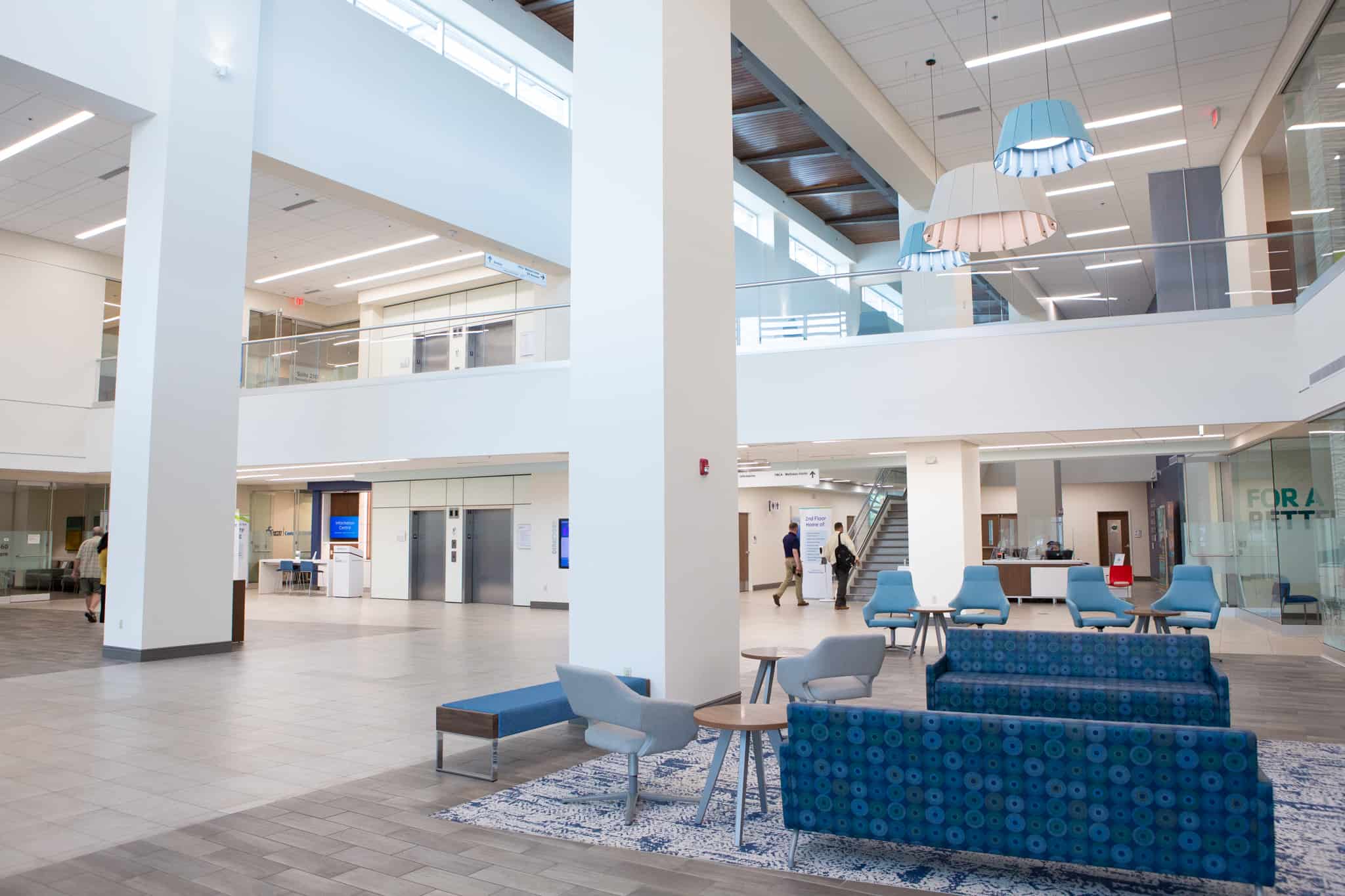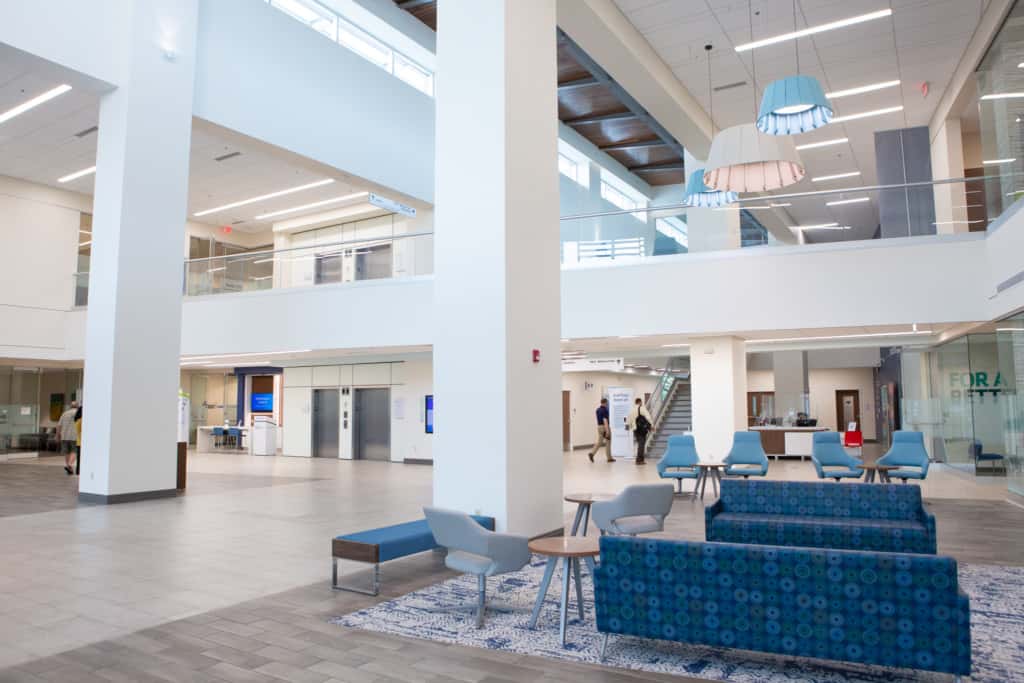 HealthPlace providers and services are able to work together easily by making referrals to other providers in the building and helping you get test results you need efficiently.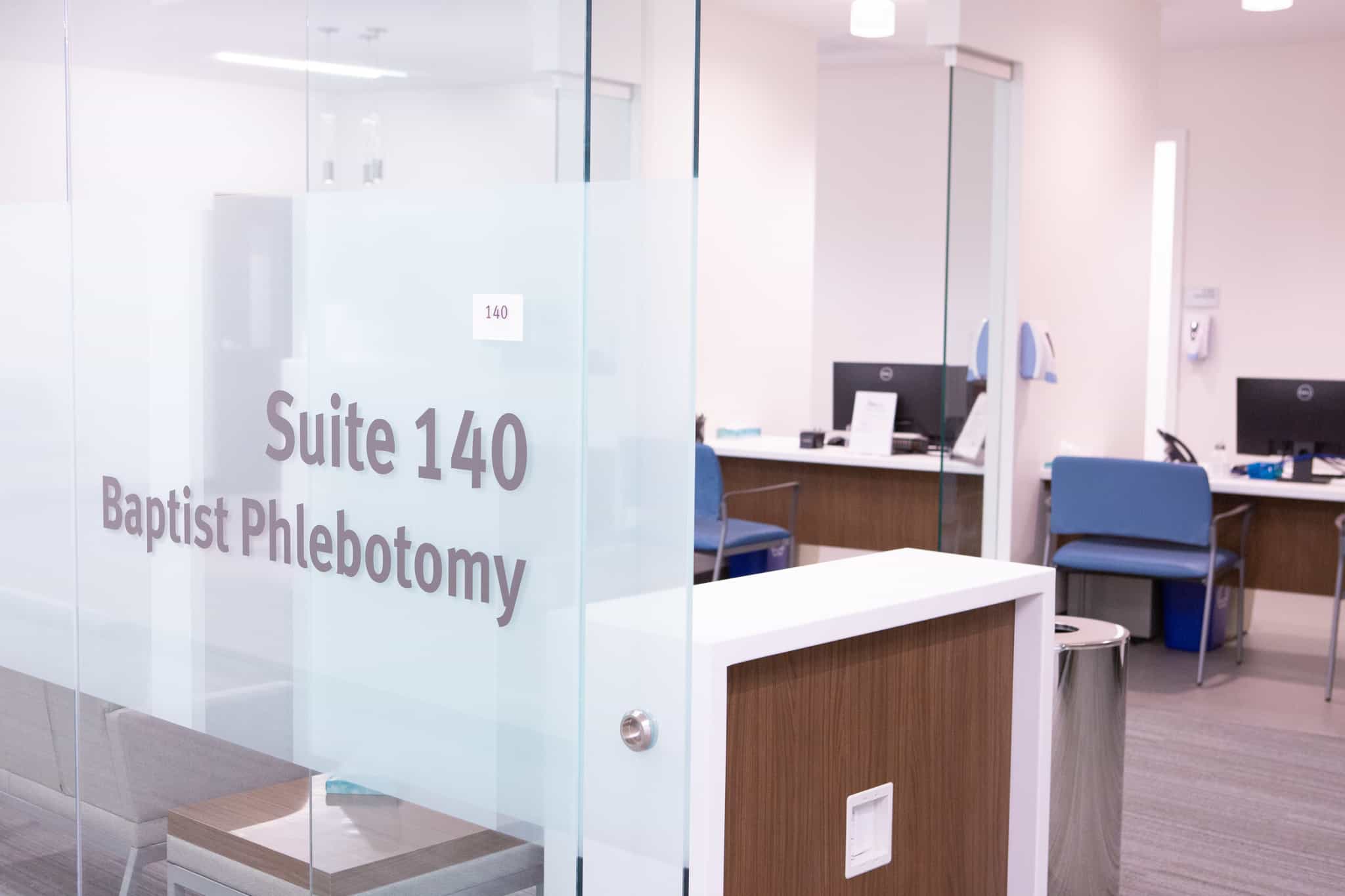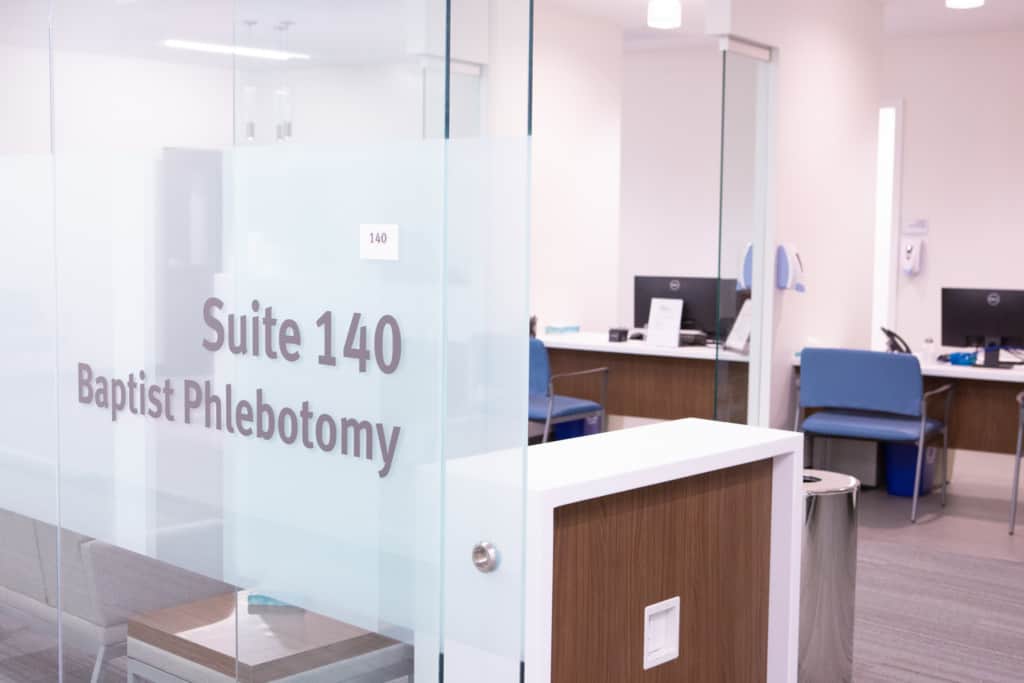 For example, if you see a Baptist Primary Care physician and they request lab work or imaging, you could simply go right around the corner to schedule your appointment or have them done right away, depending on availability. Then those results are sent back to your physician and everyone has saved time and energy in getting the results you need. Brilliant!
What Services are Offered at HealthPlace?
The amount of services at HealthPlace is pretty incredible. Below is the current list of options, but check their webpage for updates, as more services are opening in the Summer and Fall.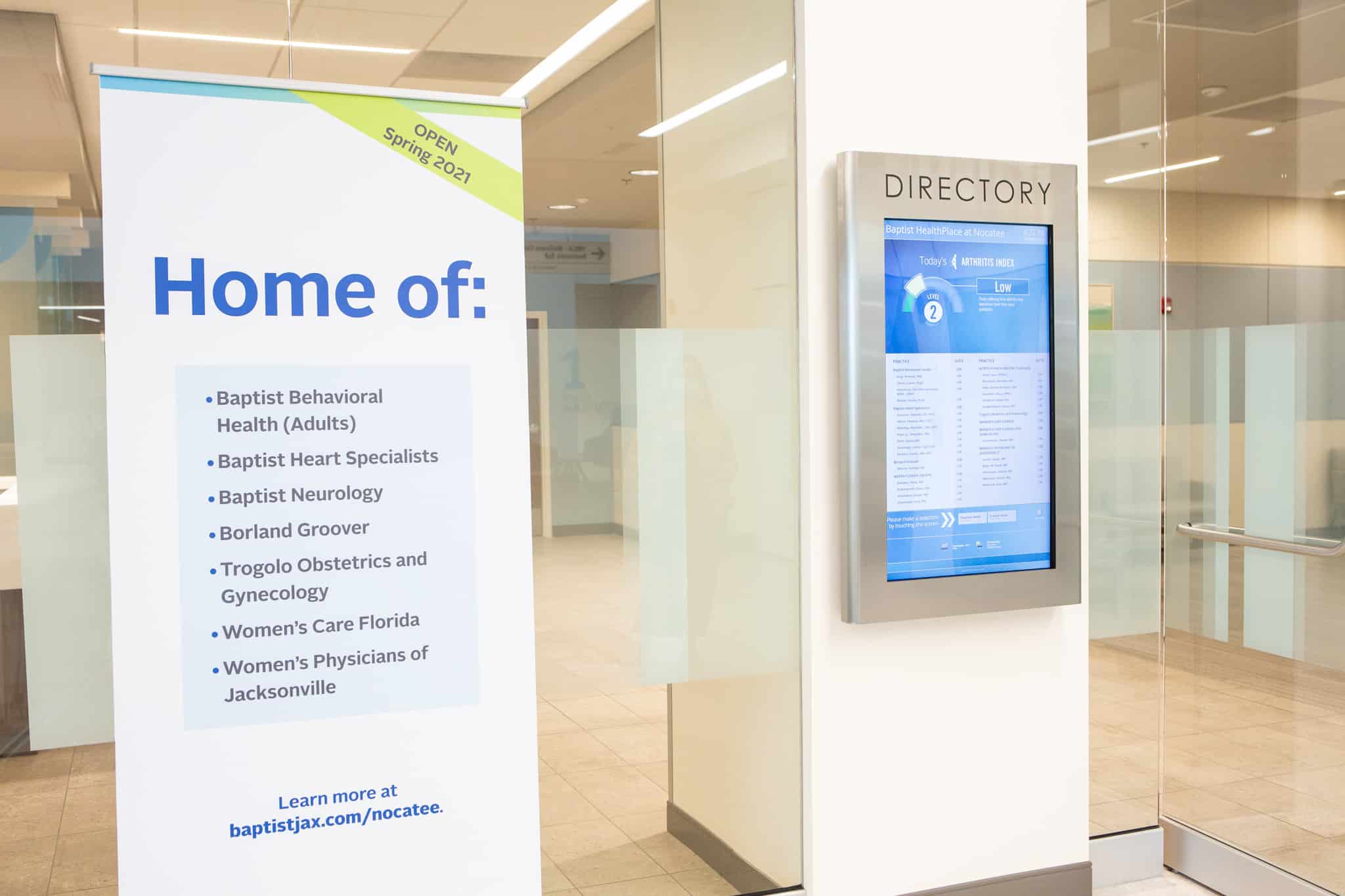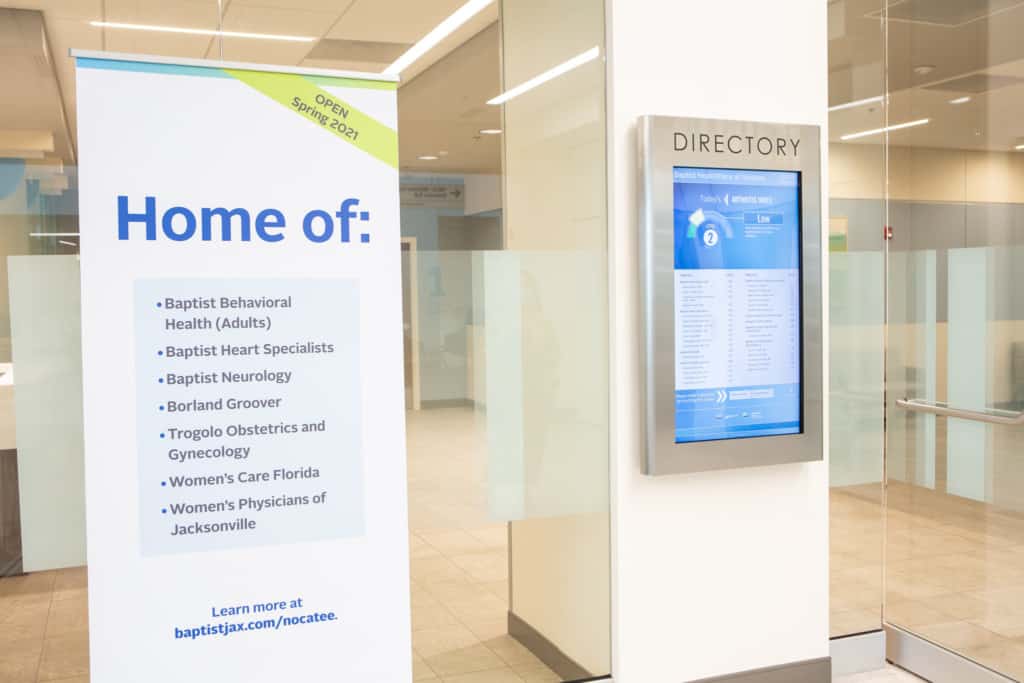 Baptist Behavioral Health, Baptist Center for Healthy Living, Baptist Heart Specialists, Baptist Imaging, Baptist Neurology, Baptist Pediatrics, Baptist Primary Care, Wolfson's Children's Rehabilitation, Borland Groover, Brooks Rehab, Lab Services, Trogolo Obstetrics and Gynecology, Women's Care Florida, Women's Physicians of Jacksonville, and the YMCA at Nocatee.
Innovative Health Care Available at HealthPlace
There are many aspects of this new facility that are really innovative in my opinion and help make taking care of your health easier. First is the interconnectivity of the practices. That's a game changer for sure! Second is the Health Place on Demand App that allows you to access local emergency doctors 24/7 through virtual appointments if needed for common conditions in both adults and children, for one flat, affordable fee of $69. You can download the app for free in either the Apple app store or Google play store.The third innovation is the array of specialty services available in one place, specifically pediatric and newborn phlebotomy (lab) and imaging.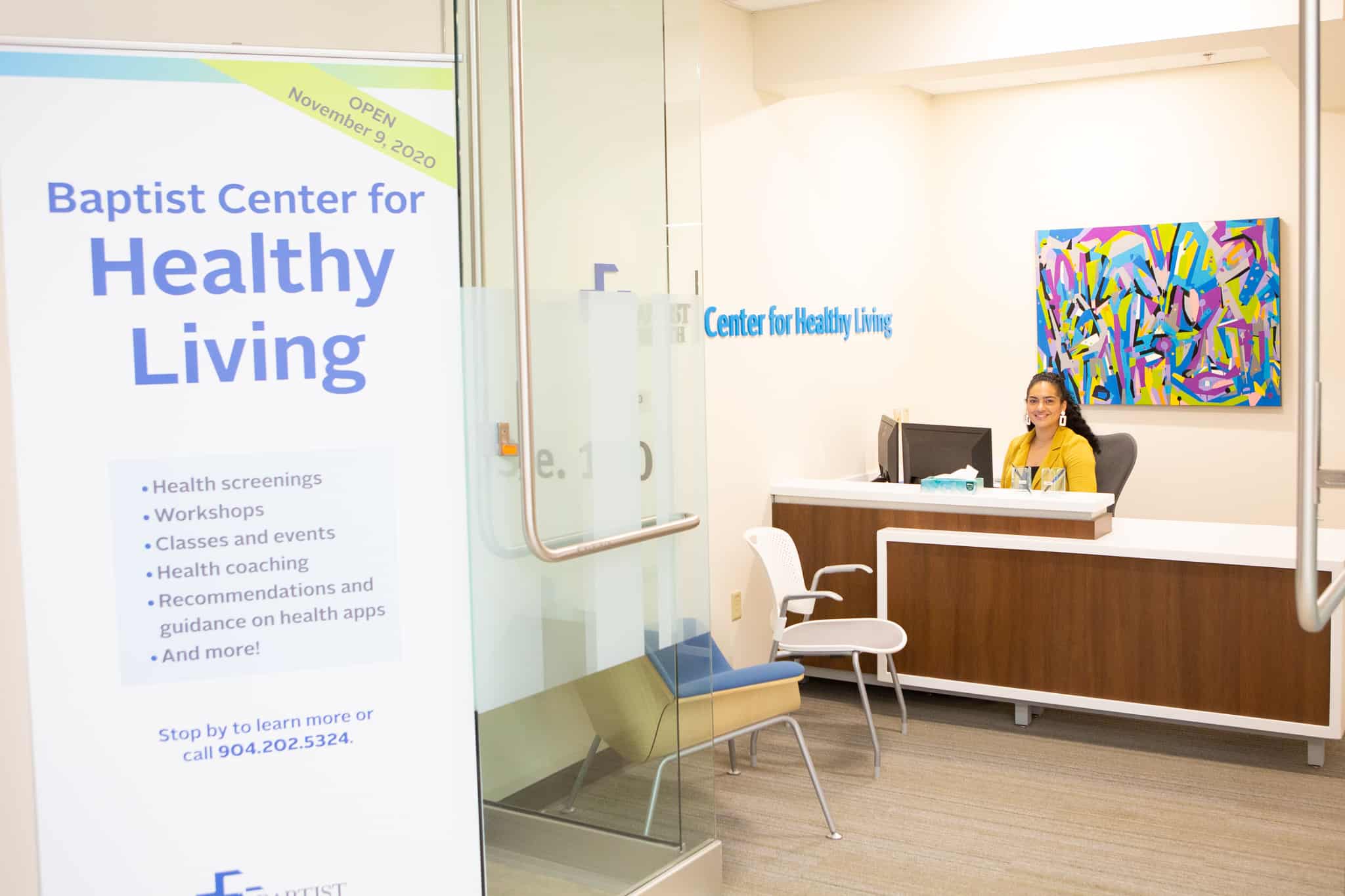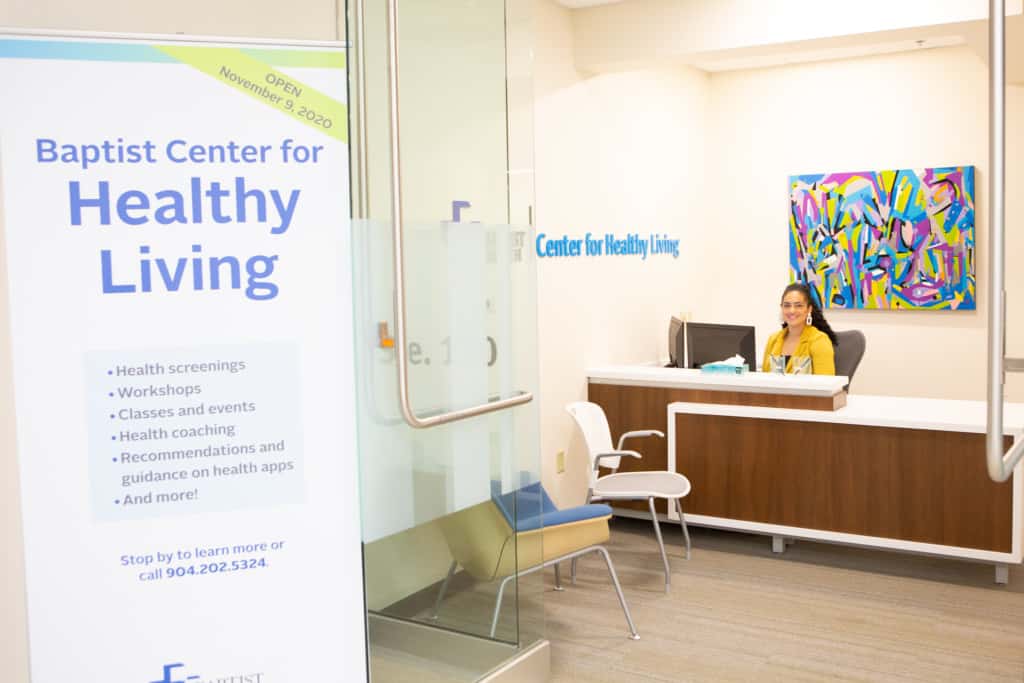 Next is the Center for Healthy Living at HealthPlace, which is a place you can just walk in and ask for help with any aspect of your health care. It's kind of like a concierge stop for your health. With an open door policy, you can ask for help finding the right physician or provider for yourself or any family member. You can chat with their Sr. Health Place Care Coordinator, Diana Rosito, or ask her to conduct a biometrics screening, blood pressure check or glucose check. The center also holds regular virtual and live events that are always fun and educational.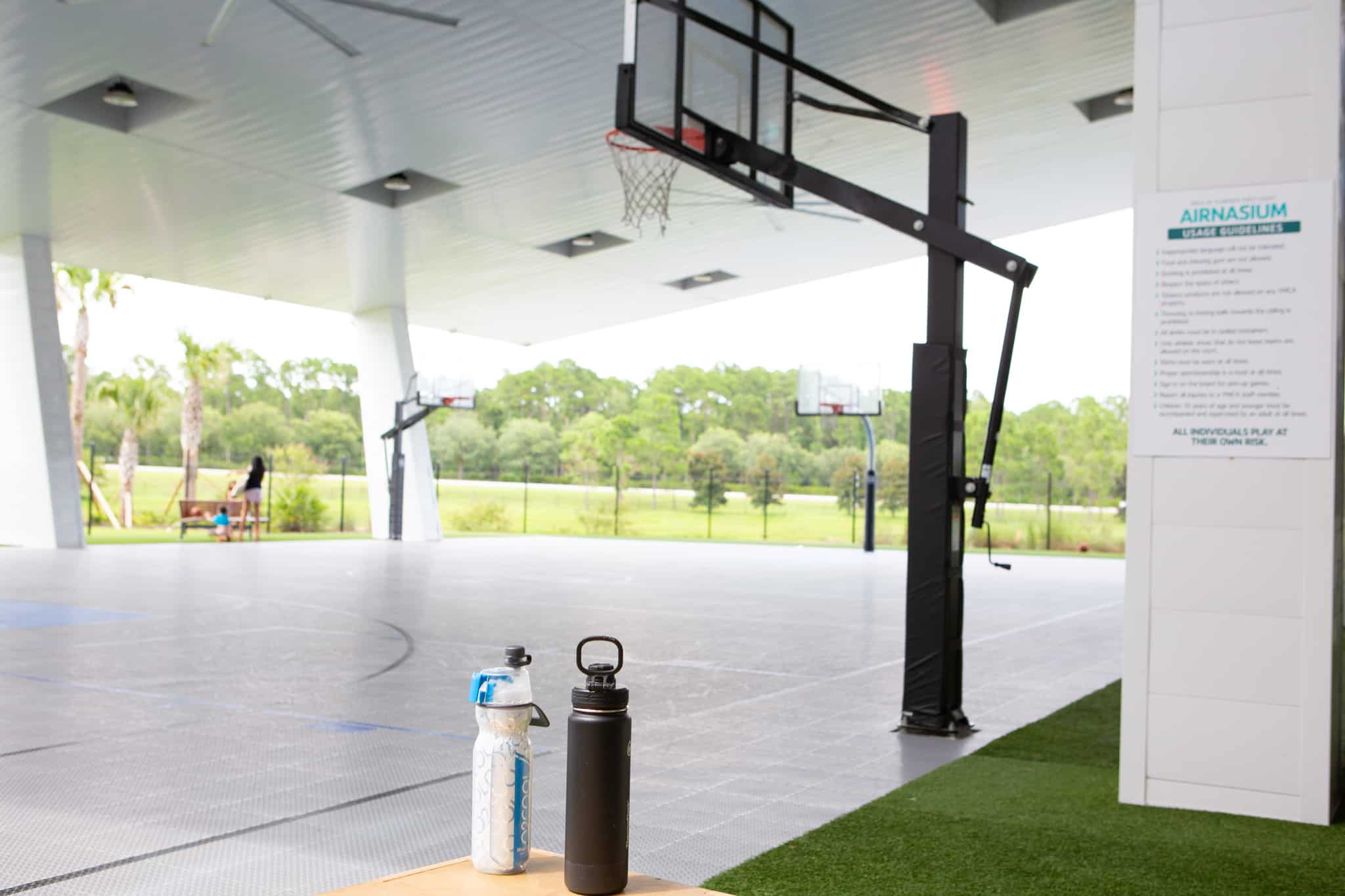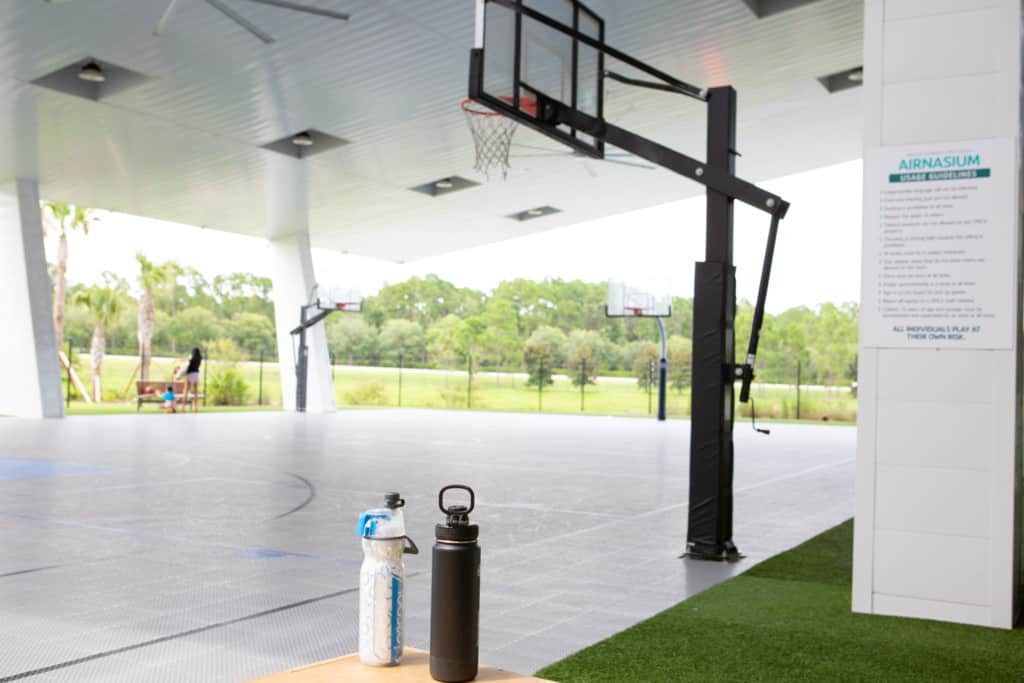 Lastly, HealthPlace also has a brand new Y with an outdoor "airnasium", brand new fitness equipment, group exercise classes, and child care. It's a beautiful facility with friendly staff and the latest fitness technology.
Where to Start
You can begin your journey at HealthPlace in what I like to think of as a "choose your own adventure" situation. Pick one of these situations that best fits your needs:
You are looking for a new physician: Call 904.202.4968 to talk to a care coordinator.
You are looking for support for your wellness between doctor appointments: Call Diana at the Center for Healthy Living at 904.202.5324 to chat about how she can help.
You are looking for a new fitness center: Call the Y at 904.671.9622 to schedule a tour.
You'd like a tour of the HealthPlace Building: Call Diana at the Center for Healthy Living at 904.202.5324
Whichever adventure you choose, today is the day to start! Don't choose nothing and miss out on the incredible services and convenience you could be missing out on.