Moderation
'Normal' Eating
Balanced Health
Judgement-Free Eating
While most people are very familiar with these terms and what they might mean, I find that a lot of people struggle with actually applying these concepts to their eating. And I certainly understand why...
Our culture makes it incredibly difficult to experience freedom in our food choices -- to not want to associate worth, or the lack thereof, to our food choices. 
I am certainly not immune from these pressures and the measuring stick of being a certain type of eater.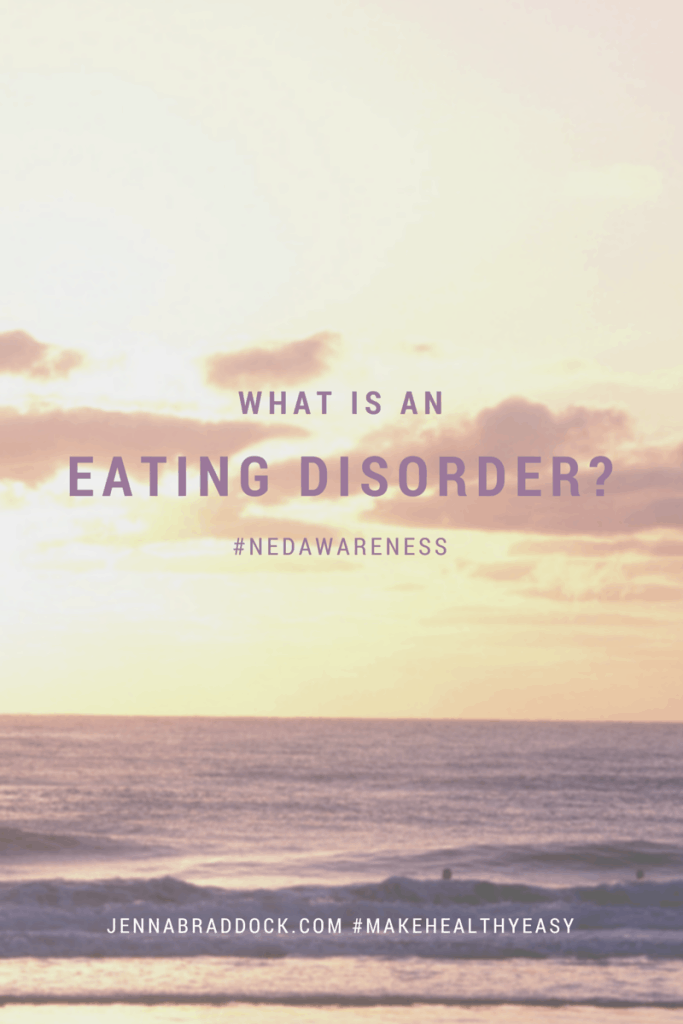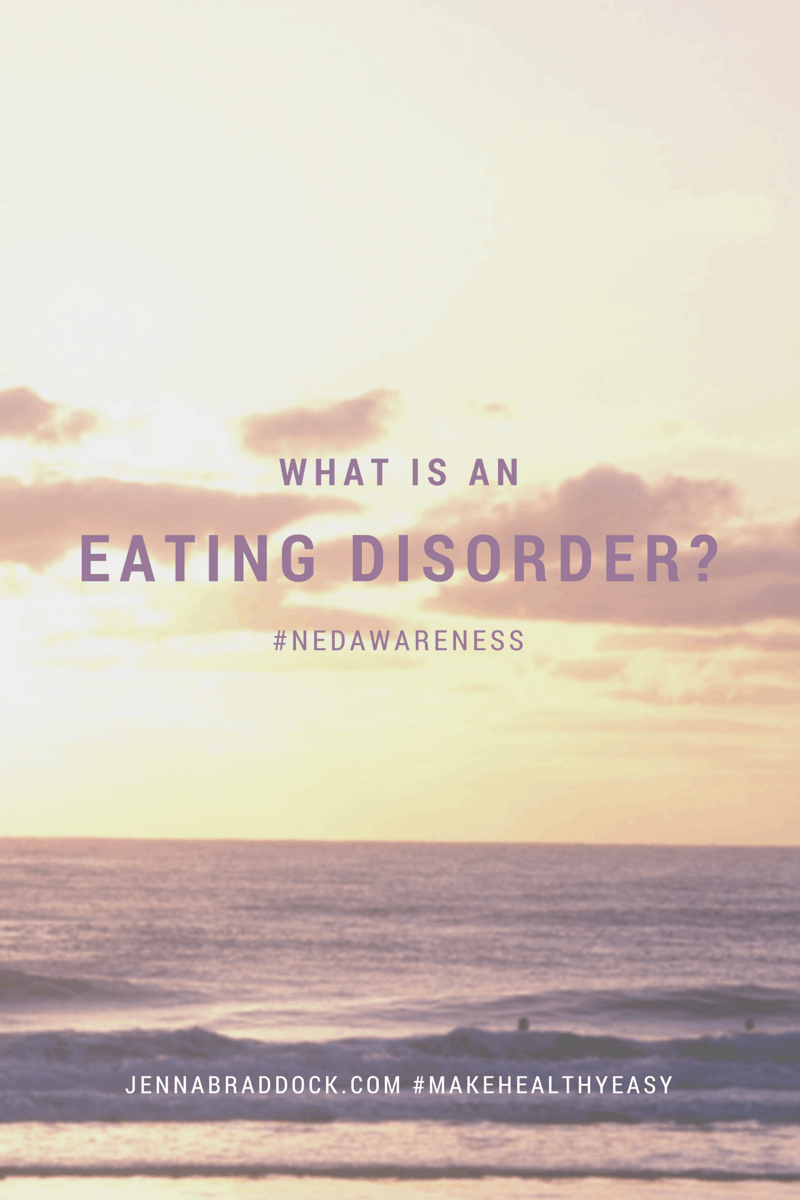 Beyond this more universal struggle is the specific struggle of when eating choices become a way of dealing with emotion or circumstances in our lives. What I'm talking about here is disordered eating. In fact, and astonishing 35% of "normal dieters" progress to some sort of eating disorder.
In my nutrition counseling practice, I most often see someone who had very good intentions of eating healthy or clean when they began making diet changes. But, because of a variety of factors including (not limited to) peer pressure, life pressure, stress, success, and personality type those good intentions go way beyond "good" and lead to a very unhealthy state either physically, mentally or both.
With this week being National Eating Disorder Awareness Week, I encourage you to learn more about disordered eating. It's estimated that 30 million Americans will be impacted in their lifetime by eating disorders. It is a problem in our society that demands greater awareness.
There are many "levels" of disordered eating and it is important to learn the warning signs for both yourself and loved ones. Early intervention is important because it greatly improves the likelihood of recovery.
If you are wondering if you or a loved one is dealing with disordered eating, The National Eating Disorders Association has an easy online screening tool.
My colleague and friend Jill Snyder, appeared on a local daytime show and discussed this topic. She did an amazing job explaining what eating disorders are and how to get help. I know this is a really hard topic. I'm even uncomfortable writing this post.
But we must talk about it. We must address it.
My greatest desire is for people to experience freedom from their food choices. To not feel good or bad because of food. Food is neutral my friends. It is not the measuring stick of your worth.
You are more than your food choices!
If you found this interesting, helpful or enlightening, please share it with someone else and spread the word. Thanks for listening today. I'd also love to hear your thoughts in a comment here or on my Facebook page.
Have a freedom filled day!
Don't miss a beat on MHE. Sign up for email updates & receive a FREE smoothie making guide.