Football started last week which means we are saying 'so long summer!' It truly flew by and I know I will reflect back often on the fun we had this summer.
Thank you to Grapes from California for sponsoring this post. All opinions are my own.
In the summer we try to live it up. And by "live it up" I really mean get together with our friends as much as we can. And maybe I should further clarify that it is my goal to "live it up", but I'm' pretty certain the rest of Team Braddock enjoys it too.
The summer is the time of year where we go on adventures and try to see friends and family a lot. We definitely accomplished both this summer! We took trips to a beach house and the mountains, and even went on a local dolphin safari.
[easy-image-collage id=2268]
Any chance we could I would invite people over or see if we could go over to friend's house. We often ended up getting together for simple dinners or kid pool parties. It's the best. I feel my blood pressure lowering even as I write this because I enjoy this time of the year so much.
The cherry on top of all this summer fun is that Jackson officially learned to swim. I'm so proud of him as he was really hesitant about it but now he's a little fish. Here's my favorite picture of the summer, which pretty much sums up the fun: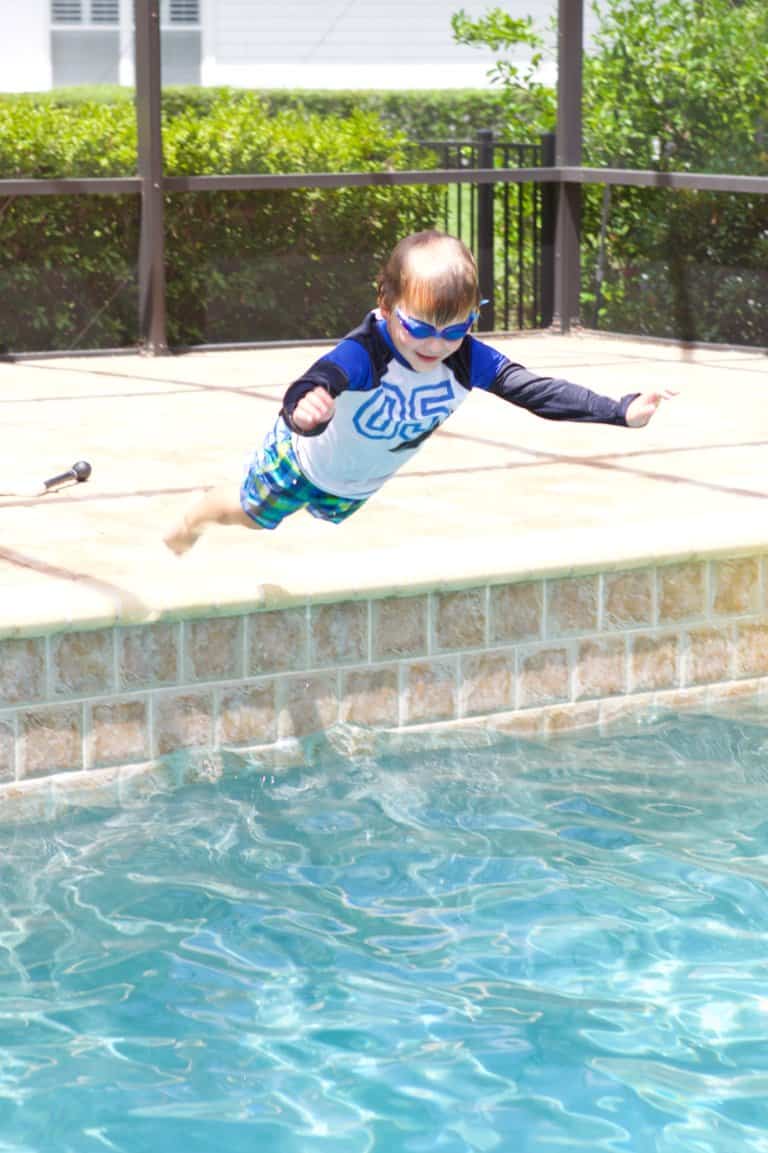 When an impromptu gathering happens, the biggest challenge is to determine the menu for a meal. While I really do love sharing meals with friends,  believe it or not, coming up with some elaborate party menu is not my favorite thing to do. I do enjoy cooking, but in these cases, we all just want to relax and enjoy being together. Simple is better. Do you ever feel this way too?
Fortunately, many healthy foods come in simple and delicious packages. One side I rely on heavily for get togethers like this is California grapes. It doesn't get much easier than simply rinsing grapes and putting them out for everyone to enjoy.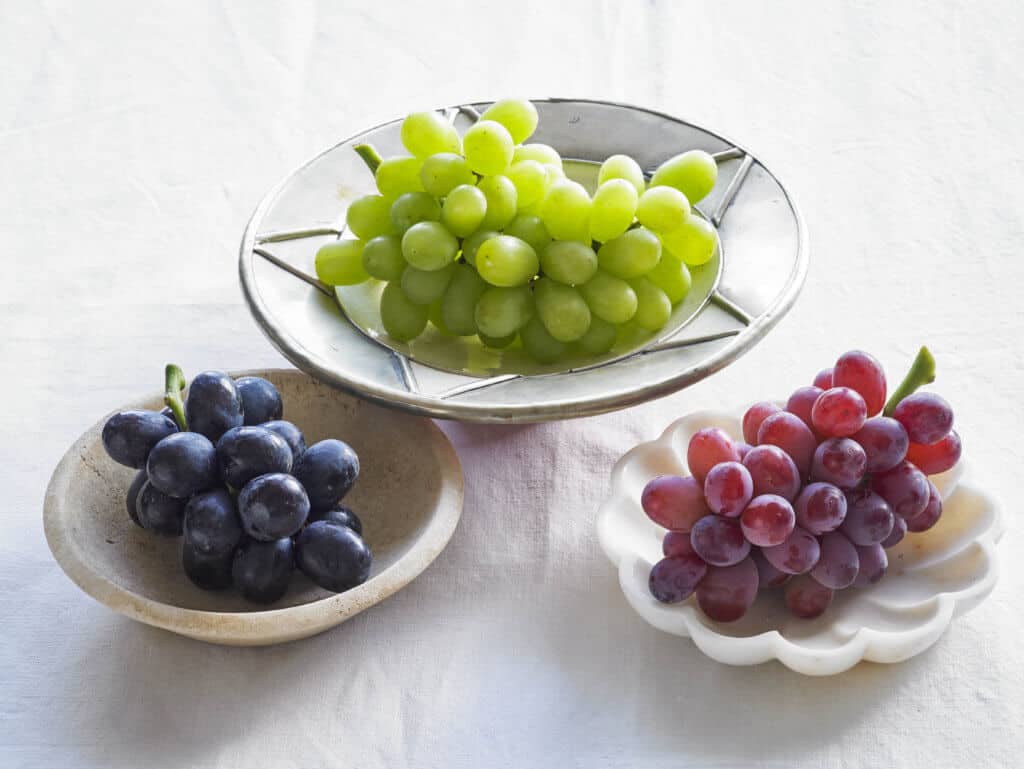 The good news is that pretty much everyone enjoys grapes. They are naturally delicious and so refreshing, particularly in the hot summer.  I have been gobbling up black grapes this summer because they are just so delicious!!
Grapes are a snack that my boys always love to munch on too. I feel good about them going to town on grapes because one  serving of grapes (¾ cup) contains just 90 calories, no fat, no cholesterol and virtually no sodium.
Since California grapes are available from May through January, it's something I can rely on almost year-round. I will be packing grapes as our snack for football games this fall because my boys always get hit by the "munchies" by halftime. I also put out grapes for our football parties with the players. While they rarely dig into a salad, they will gobble up grapes and I feel good knowing I'm giving them healthy foods
A couple of weekends ago I co-hosted a get together for the wives of our coaches to help kick off the season. Again, keeping in the spirit of simple and delicious, I made up a cheese plate with 3 kinds of cheese (basil cheddar, brie, and havarti), dark chocolate squares, and beautiful black and green grapes from California.
Keep this simple appetizer idea in mind for when a last minute gathering pops up and you want to bring something tasty but also healthy.
As the summer winds down (at least for us), I encourage you to get some friends together for a casual meal. It's a beautiful thing to eat together with loved ones. It's good for the soul. Remember it doesn't have to be complicated to be awesome. Rely on simple foods people love like California grapes. It's a healthy and delicious appetizer or side for any gathering.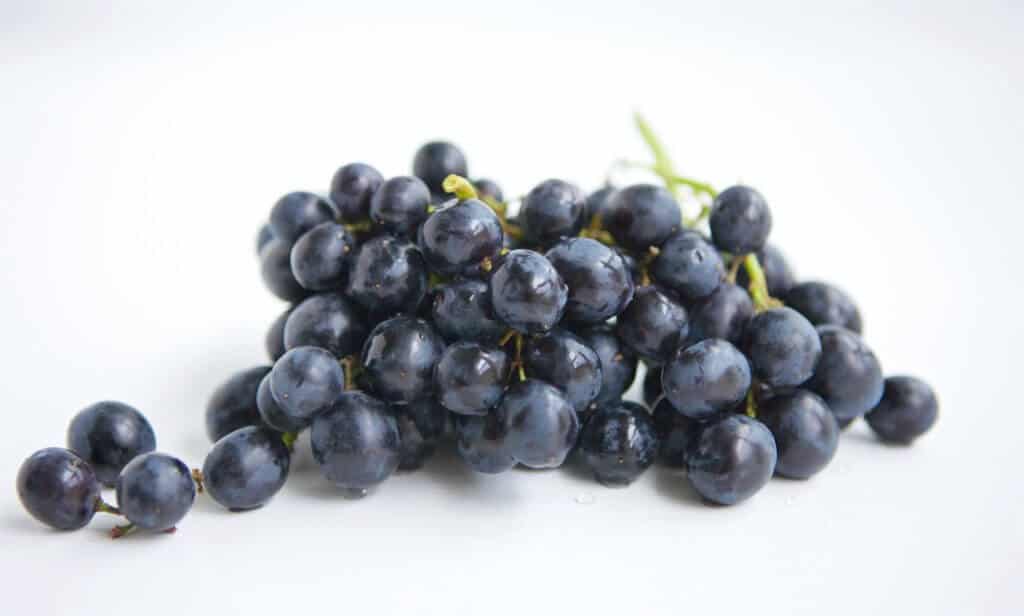 If you are interested in trying new recipes this summer, visit Grapes from California for amazing ideas!!
For the love of eating together and summer,
Jenna