Looking to entertain this summer with healthy foods that won't break the bank? Check out some of my healthy summer party recipes on a budget.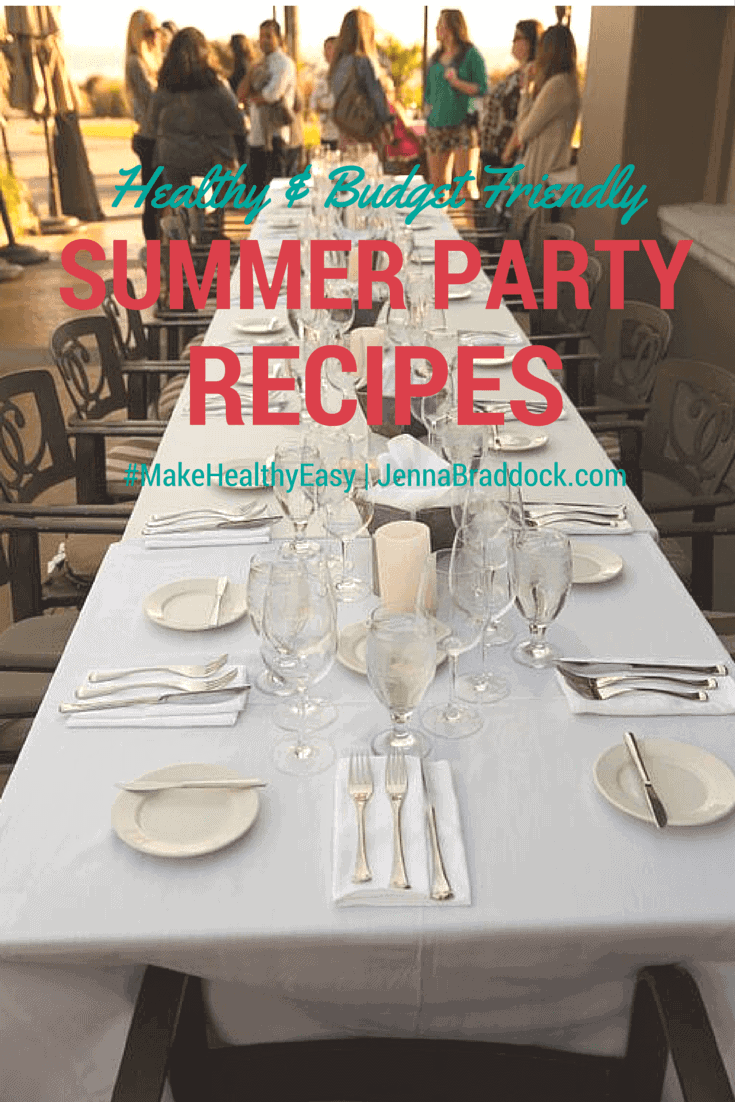 Summer is one of our family's favorite times of the year. It usually means that life is a little slower pace and we can enjoy more time together. We are also very deliberate about getting together with friends that we have a hard time seeing once football season starts.
But dinner parties can get pricey and I sometimes find it hard to pick a healthy menu that people will be excited about. Well, you all know by now that I love ALDI and shopping there has helped make parties way more affordable!
Recently, I had the pleasure of sharing some of my healthy summer party tips on behalf of ALDI. (I was working as a formal spokesperson in this segment but this blog post is on my accord.) So, I wanted to share the clips with you all and the links for the recipes in hopes that maybe you could benefit as well.
Savory Shrimp Salad Romaine Bites - Think seafood at your next get together for a healthy and lite appetizer
Fresh Citrus Salad - Host a BYOM (Bring your own meat) party to cut down on the cost of a main item. Then offer this delicious salad to serve with each person's personal meat of choice. It's great all by itself too.
Grilled Peach Pizzette - This is a surprisingly delicious dessert or even an appetizer. I found that the extra syrup was not necessary.
White Wine Refresher - I have already made this for a party. It's the perfect, lite cocktail with no added sugar. I love it as a healthy alternative to sangria.
Are you planning any summer get-togethers? What do you like to make for your menu? I am always looking for new ideas. Leave me a comment and share your ideas!
To Partying All Summer Long (family style),
Jenna