This post is sponsored by the American Pistachio Growers.
Don't ignore this well-known nut! Here are 5 reasons why pistachios Make Healthy Easy and work for your health.
When I discover something that truly Makes Healthy Easy I get very excited. In my mind, something qualifies for this distinction if it's easily accessible, generally well liked, and simple to incorporate into daily life. That sounds like good news, doesn't it?!
Jump to: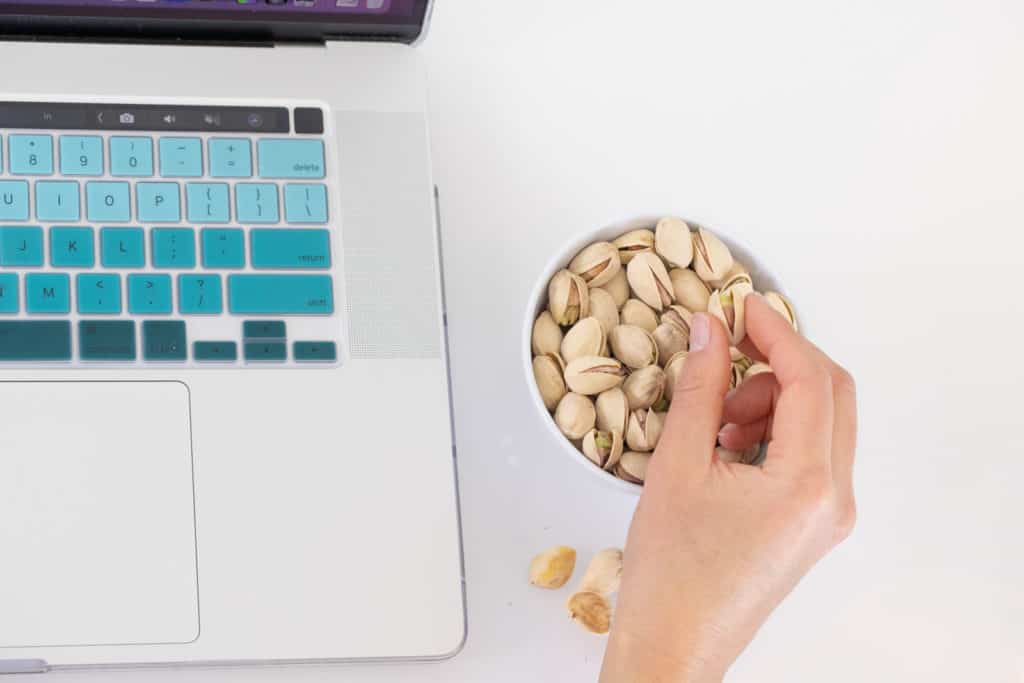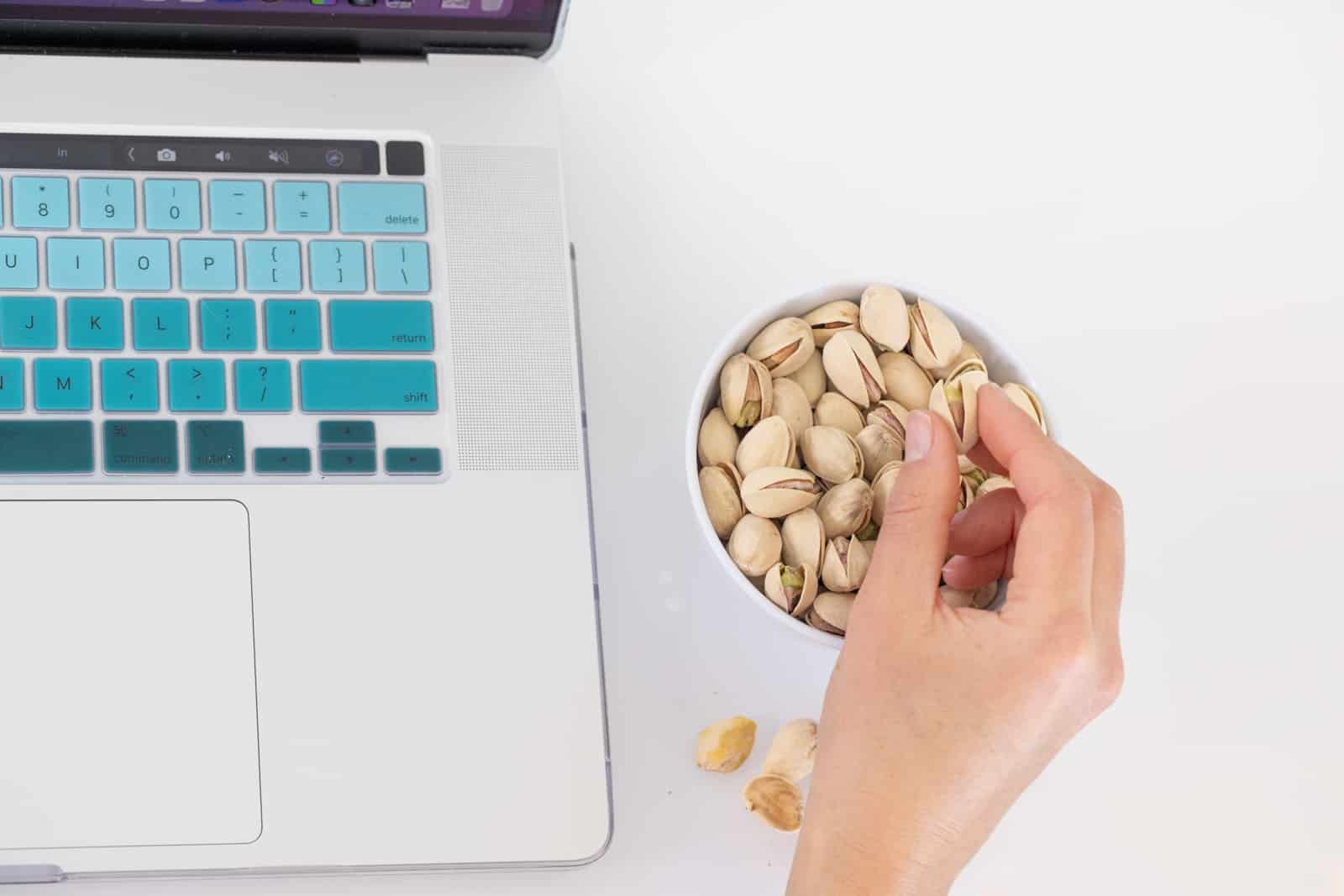 Pistachios are such a common nut that you may not have realized how nearly magical they are. Even I have them in my pantry nearly all the time and still forget how perfect of a snack they can be.
Lately, recently published studies have brought to light more amazing attributes of pistachios, adding to the already strong body existing evidence. This has put them front and center in my mind as an ideal, satisfying snack to power me through my work days.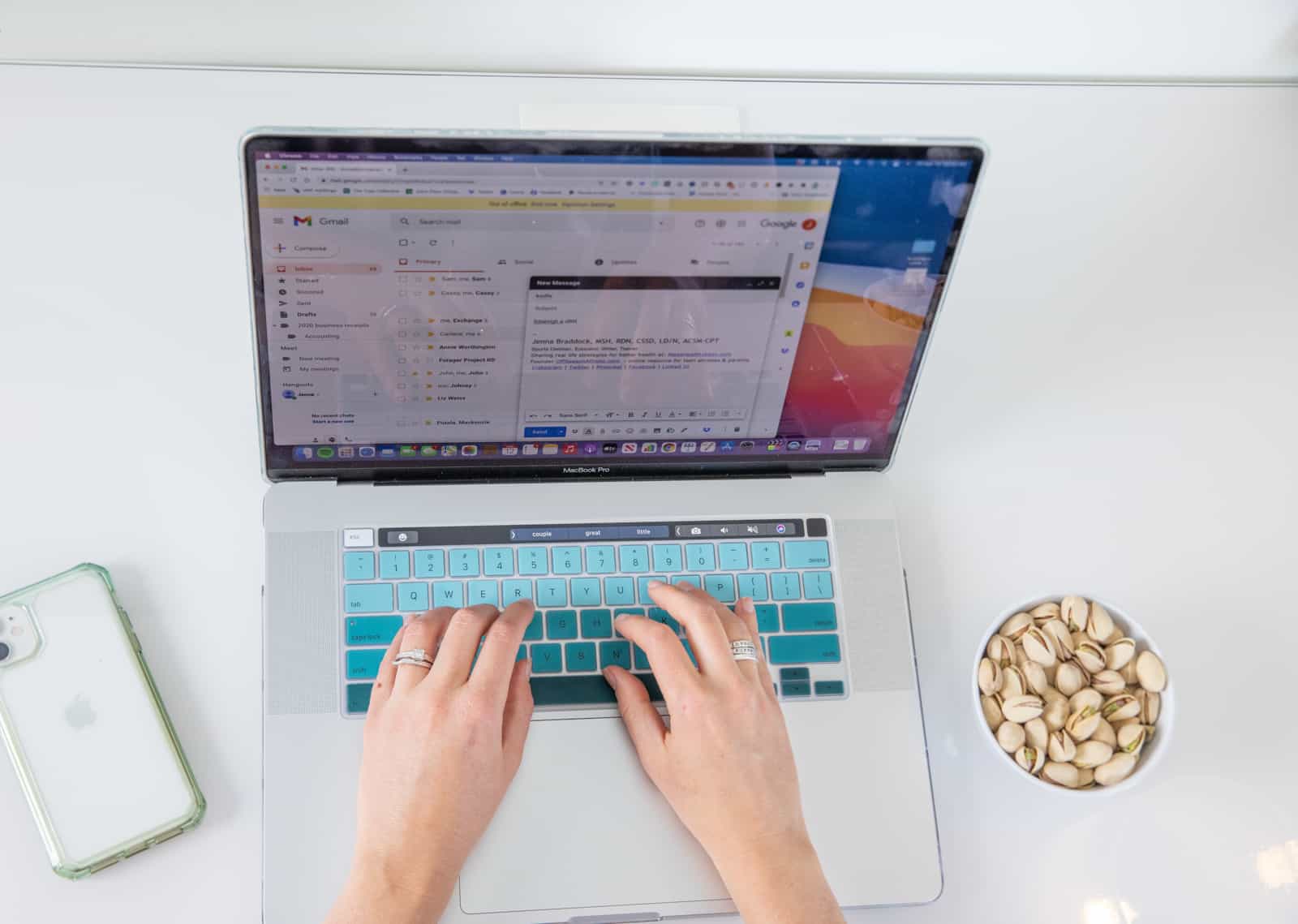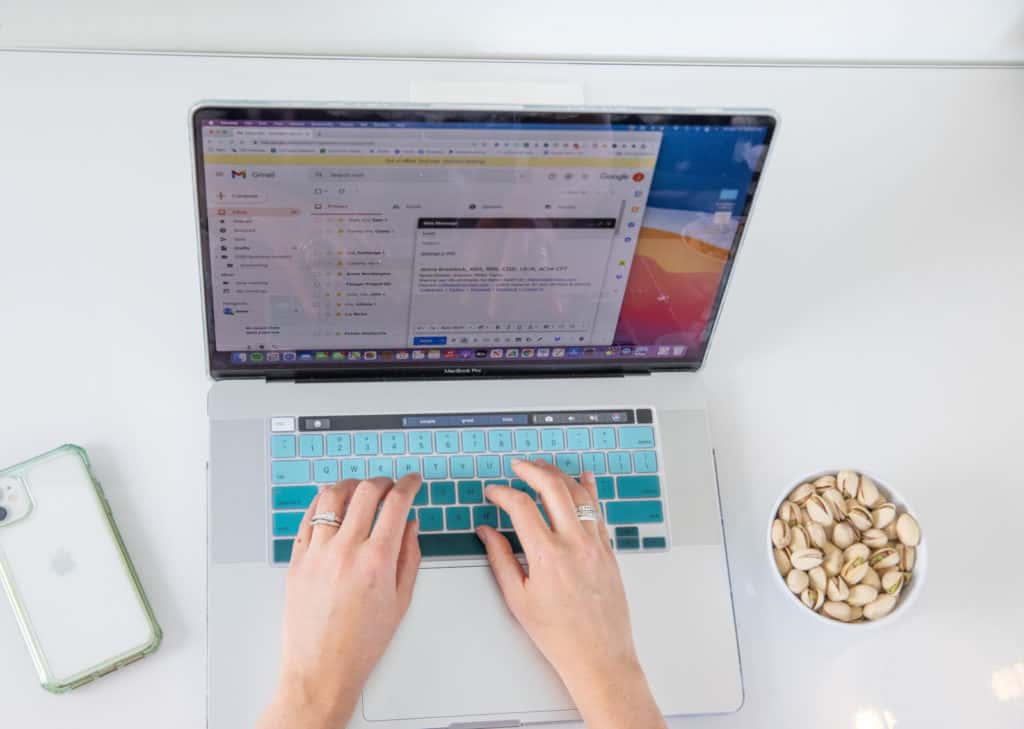 In celebration of this new research and to also remind you of the power of the green nut, here are 5 reasons pistachios Make Healthy Easy that you might not know:
#1 - Pistachios are a Complete Protein
Finding plant based sources of protein that contain all 9 essential amino acids is not easy but new research has confirmed that pistachios do! This means they are a "complete protein" just like animal proteins. In fact, 1 ounce contains 6 grams of protein, that's the same amount as an egg.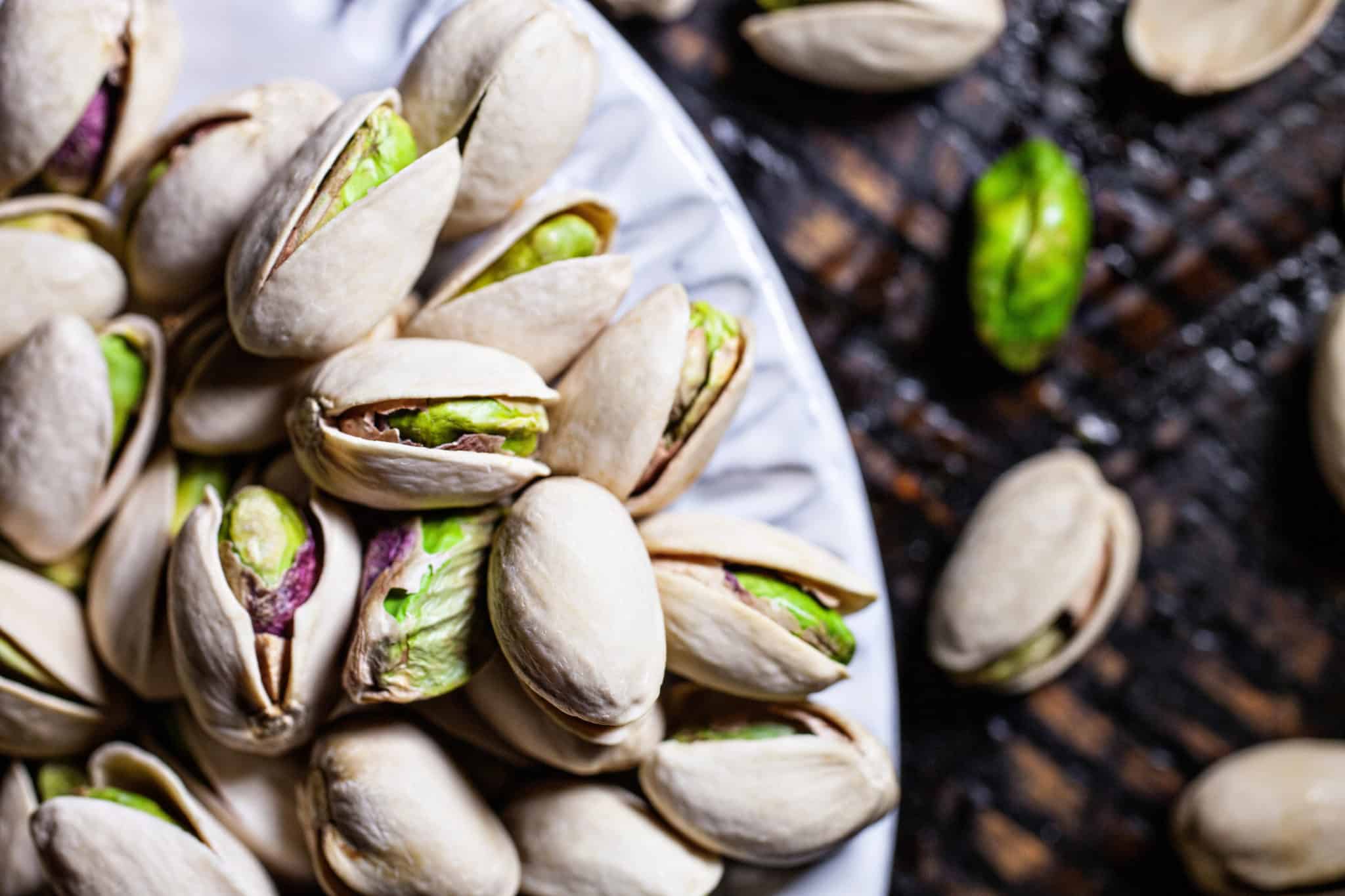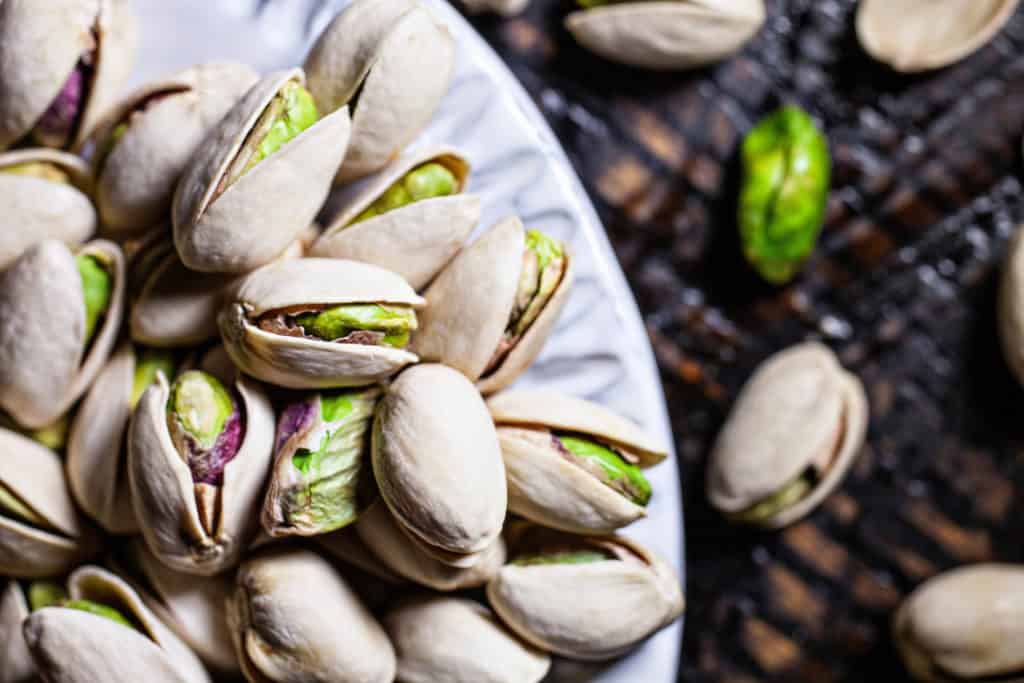 I like to think of pistachios as ready-to-go protein, meaning they don't need any prep or cooking to enjoy. They're a perfect snack or topper to dishes and dessert. 
#2 - Pistachios Support a Healthy Immune System
I'm sure a few well-known foods come to mind when you think about eating to support your immune system, but I doubt you thought pistachios! Now you will because they contain protein, B-vitamins, zinc, magnesium, selenium and other bioactive compounds.
Here's how all those things work for you and your immune system:
B-vitamins (B1, B6 and Folate) are necessary to fight off infection.
Zinc, magnesium and selenium may lower the risk and severity of viral infections.
Protein can strengthen the immune system by helping to maintain healthy immune cells, which are responsible for eliminating damaged cells, bacteria and viruses.
Gamma-tocopherol (an antioxidant) may help speed recovery time and lower airway inflammation.
Choose pistachios daily as a snack to boost your body, especially during cold and flu season.
#3 - Pistachios are Good for Your Heart
Pistachios are heart healthy because they contain unsaturated fats and antioxidants, including vitamin E, lutein, and zeaxanthin. In addition, they contain plant phytosterols, a naturally occurring compound which can lower blood cholesterol levels and help protect the heart. This means that enjoying pistachios could be a natural solution for lowering cholesterol.
The power of pistachios on heart health has even been recognized by the FDA by awarding it, along with other nuts, this qualified health claim: "Scientific evidence suggests, but does not prove, that eating 1.5 ounces per day of most nuts, such as pistachios, as part of a diet low in saturated fat and cholesterol may reduce the risk of heart disease."
#4 - Pistachios are Full of Nutrients
According to the USDA Nutrient Database, pistachios provide more than 30 different vitamins, minerals and phytonutrients. Some of the key essential substances in this nut (which are sold either shelled or in-shell) include magnesium, fiber, copper, potassium, iron, manganese and B-vitamins. And don't forget, you get all these nutrients PLUS protein!
As if this weren't enough, pistachios are one of the only nuts that provide lutein and zeaxanthin, two carotenoids that are important for protecting your eyes from the sun's rays, blue light from phone and computer screens and age-related eye damage. Taking care of your eyes could be as simple as eating pistachios. Win!
#5 - Pistachios are a Mindful Food that Satisfies
If you've even opened a pistachio nut, you know it takes a little focus. This tiny act of using your hands and brain to eat them may really benefit you in learning to be a more mindful eater. In one study, participants ate 41% fewer calories when they had to crack the nuts open compared to the time when the nuts had already been removed from their shells. The researchers believe seeing the evidence of the empty shells may serve as a visual cue for the quantity consumed and give you data to be more in touch with your fullness. 
Pistachios contain both protein and fiber, a powerful combo that helps you feel satisfied longer. This also means they may prevent strong cravings, especially when you eat them as a strategic snack between meals. You know that time of day, around 3pm, where your energy drops and the craving for something sweet or crunchy hits? This is the perfect time to reach for pistachios to keep your energy going strong, your focus intact, and prevent hitting all those craving-related snacks later.
Perhaps you already have some pistachios stashed away in your pantry too. Go dig them out and enjoy them today. If not, add them to your shopping list. They are easy to find now in-shell and shelled. My pantry is stocked with both kinds. I mixed them with dried fruit or chocolate chips for a snack or top salads with the shelled nuts for a satisfying crunch.