Chicken & Sweet Potato Paties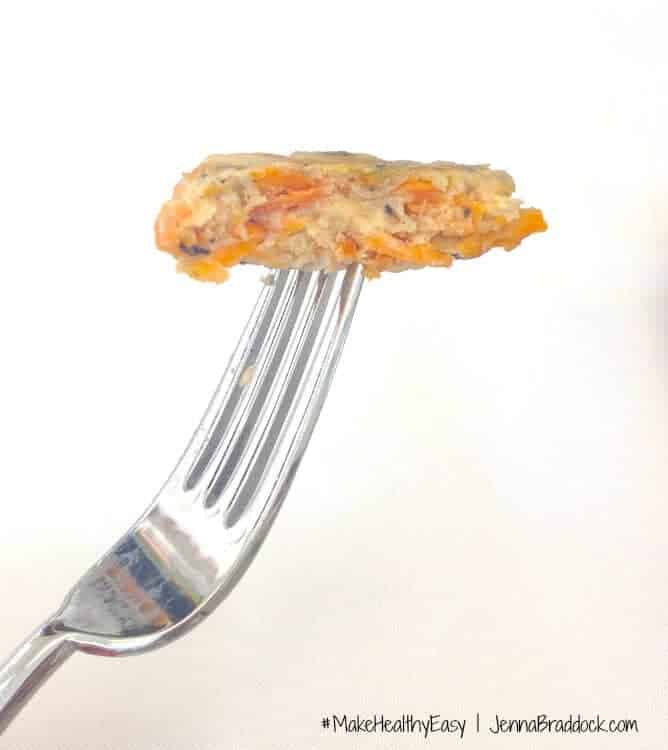 Author:
Brigitte Nguyen & Tara Gidus
1 lbs. Kirkwood chicken breast or chicken breast tenderloins
¼ tsp. Stonemill Essentials crushed red pepper
1 tsp. freshly ground Stonemill Essentials garlic sea salt
¼ tsp. ground Stonemill Essentials sea salt
¼ tsp. freshly ground Stonemill Essentials black pepper
1 Tbsp. Stonemill Essentials minsed onion
1 tsp. Stonemill Essentials Italian Seasoning
1 Tbsp. Specially Selected 100% Pure Maple Syrup
2 cups grated sweet potato (about 1 medium sweet potato)
2 tsp. Carlini Extra Virgin Olive Oil, plus more for greasing hands
Trim any excess fat from the chicken and cut into cubes.
Place the chicken, crushed red pepper, garlic sea salt, black pepper, minced onions, Italian seasoning, and maple syrup in the bowl of a food processor and pulse until chicken is finely ground.
Fold in the grated sweet potato and divide mixture into 12 portions. With lightly oiled hands, form each portion in to a small patty.
Heat olive oil in a large nonstick skillet over medium low heat. Brown the patties on each side for 2-3 minutes. Add ¼ cup water to the skillet and cover.
Simmer the patties for an additional 3-5 minutes to soften the sweet potato strands, then uncover and allow any excess water to evaporate.
Serve as you would any other breakfast sausage patty.
Recipe by
Make Healthy Easy
at https://jennabraddock.com/aldi-test-kitchen/