Roasted Okra with Smoky Red Pepper Ricotta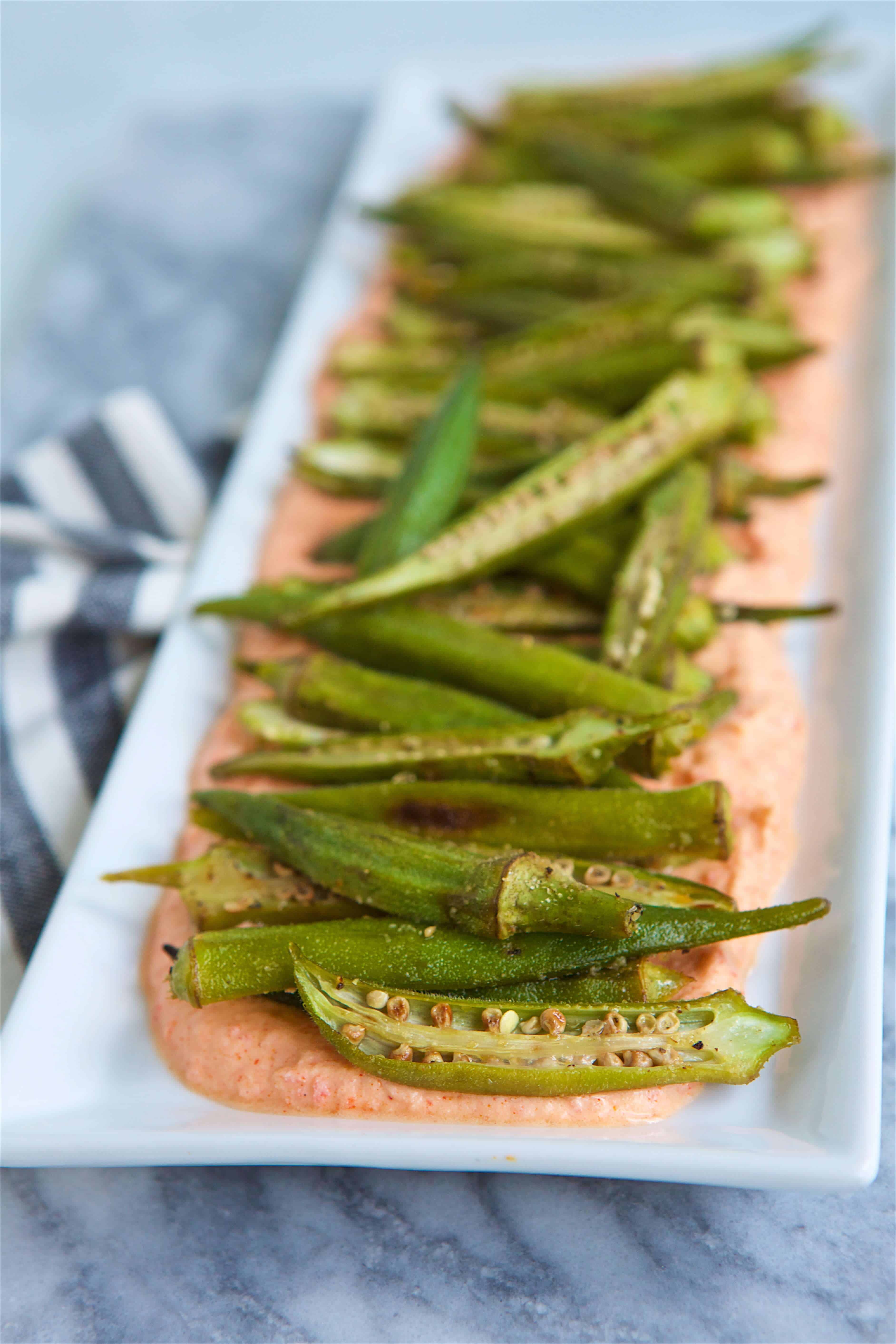 Author:
Jenna Braddock, RD
1 lb fresh okra, sliced in half longways
1 red bell pepper, halved and deseeded
2 tablespoons extra virgin olive oil
½ teaspoon garlic powder
½ teaspoon Kosher salt
¼ teaspoon fresh ground black pepper
1 ½ cup whole milk ricotta
Juice of 1 small lemon
1 teaspoon (more if desired) smoked paprika
Preheat oven to 425 degrees. Cover a large, rimmed baking sheet with parchment paper.
Layer the cut okra and bell pepper on baking sheet and toss each one in a tablespoon of oil. Sprinkle just the okra with garlic powder, Kosher salt, and pepper. Toss to coat. Roast for 15 minutes, until okra is mostly tender and slightly charred. Remove the the okra and set aside. Roast the bell peppers for 5 more minutes, or until tender and slightly charred as well. Allow pepper to cool enough to touch.
In a food processor or high powered blender, pulse ricotta, pepper, lemon juice and paprika until smooth and combined.
Spread pepper-ricotta on a platter to cover the bottom. Layer roasted okra on top. Serve with a pie server to scoop both ricotta dip and okra. Can be eaten as finger food or with a knife and fork.
Recipe by
Make Healthy Easy
at https://jennabraddock.com/okra-appetizer/