Whole Wheat Gingerbread Muffin Recipe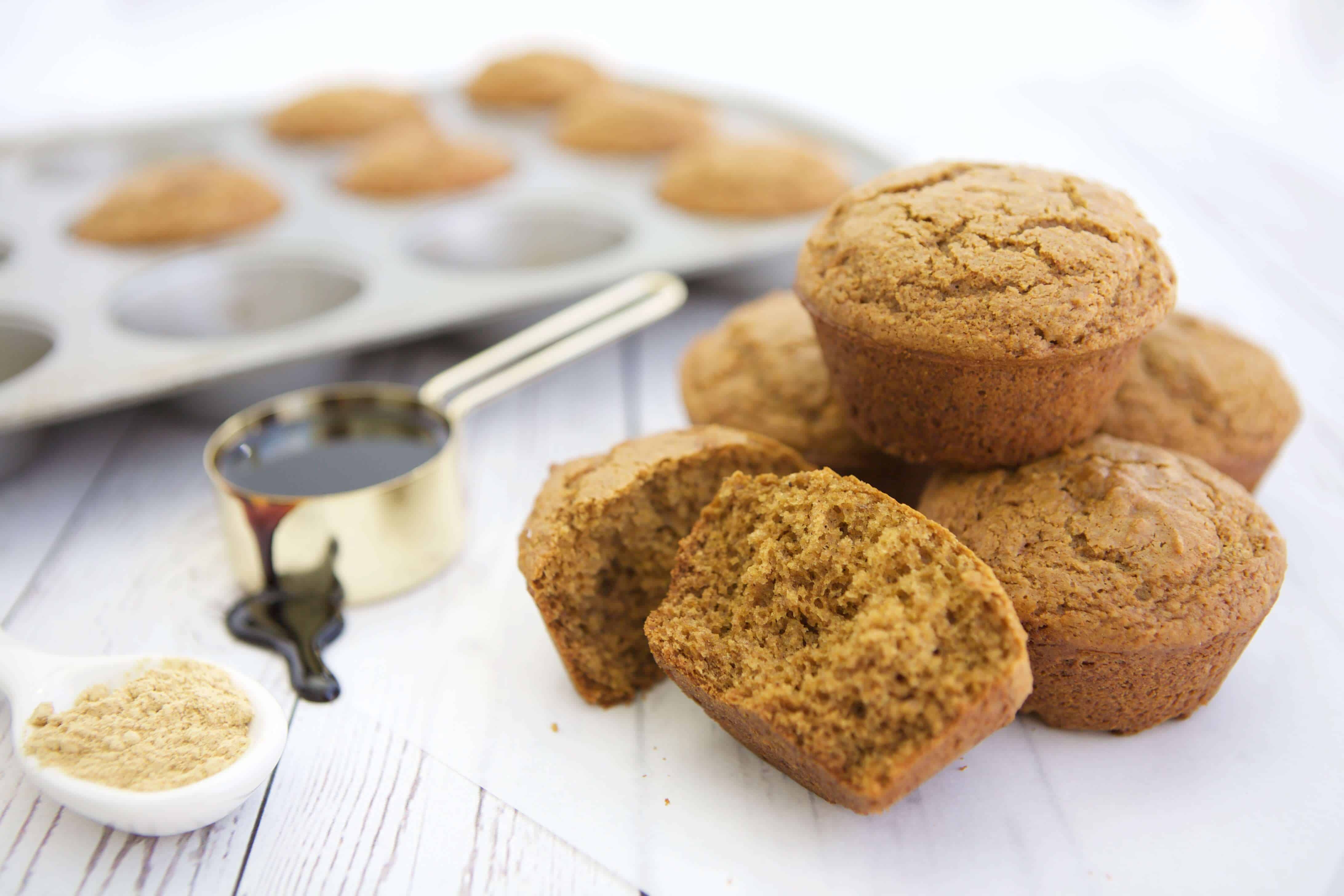 Author:
Jenna Braddock, RD
4 tablespoons unsalted butter at room temperature
¼ cup molasses
½ cup honey
1 egg
½ cup of 1% or 2% milk
2 cups whole wheat pastry flour
½ teaspoon baking powder
1 teaspoon baking soda
1 ½ teaspoons ground ginger
½ teaspoon ground cinnamon
¼ teaspoon ground cloves
Preheat oven to 350 degrees. Spray muffin pan with cooking spray or line with muffin papers.
Beat butter with an electric mixer on medium low speed until creamy. Add molasses and honey and continue to beat for 2 minutes.
Add the egg and beat until well incorporated.
Pour in the milk and beat until well combined.
Add the dry ingredients (flour, baking powder, baking soda, ginger, cinnamon, and cloves) and mix on low speed until just blended.
Pour batter into prepared muffin tin, filling each cup to 75% full.
Bake for 16-17 minutes, until toothpick inserted into the middle of the muffin comes out clean.
Let cool for 3-4 minutes in the pan, then remove muffins and cool on a wire rack.
Recipe by
Make Healthy Easy
at https://jennabraddock.com/gingerbread-recipe/