Gluten Free Sweet Potato, Egg & Kale Stacks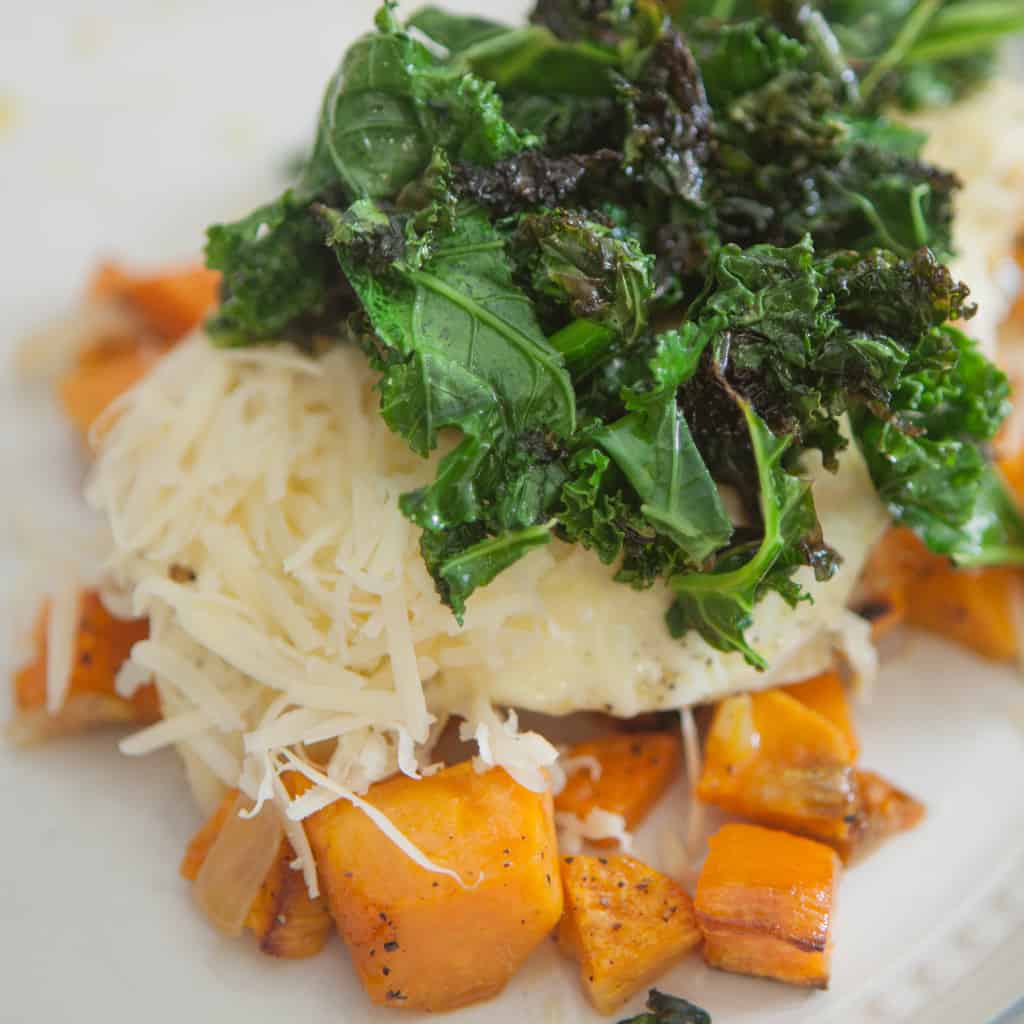 Author:
Jenna Braddock, RD
4 small (or 2 large) Sweet Potatoes
½ White Onion, diced
Olive Oil
Salt and Pepper
5 cups fresh Spinach or Kale, chopped
Eggs (1 person)
1 cup shredded Cabot Seriously Sharp White Cheddar
Wash, peel, and chop sweet potatoes into small cubes. Place in microwave safe bowl and precook in microwave with a little water on high for 5 minutes. Drain. Toss with chopped white onion, 2 tablespoons olive oil, ½ teaspoon salt and pepper.
Preheat broiler and move rack to middle of oven. Line a rimmed baking sheet with parchment paper and dump sweet potatoes on to baking sheet. Place under broiler for 10 minutes, watching carefully and stirring once.
Meanwhile, heat a large skillet over medium high heat. Add 2 tablespoons of oil and cook kale until charred. When edges are crispy (5 -10 minutes) remove, sprinkle with pepper, and set aside
Reduce heat in skillet and fry eggs to preferred doneness. (I love them over easy.)
Remove all items from cooking source. Stack food on serving plate with roasted sweet potatoes on the bottom, then the egg, next Cabot cheese, and the kale on top.
Recipe by
Make Healthy Easy
at https://jennabraddock.com/gluten-free-sweet-potato-stacks/