Strawberry Orange Green Smoothie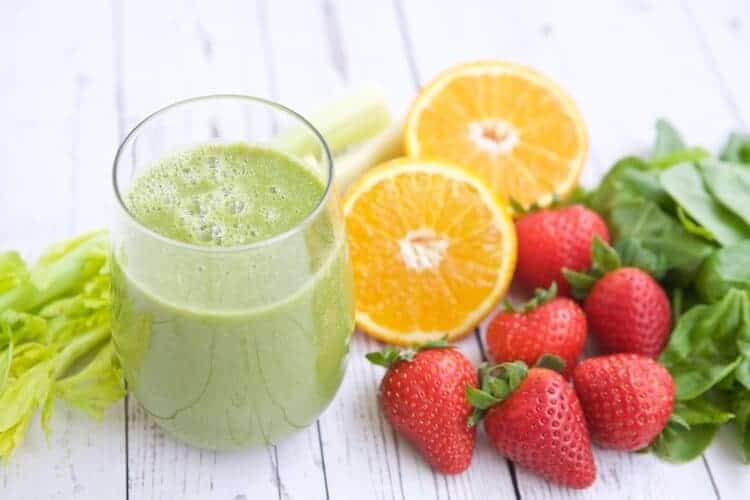 Author:
Jenna Braddock, RD
6-8 whole strawberries (can be already frozen)
½ peeled orange
2 stalks celery
2 cups fresh kale or spinach
2 tablespoons ground flax seed
1 teaspoon turmeric
1 cup of water or milk of choice (more if needed to blend smoothly)
Place ingredients in high powered blender in order of the recipe. Blend until very smooth, about 45 seconds, adding more fluid if needed.
Enjoy!
To make this recipe for 2 people, simply double the ingredients.

Here are some ideas for variations:
1. Add in a ½" piece of fresh ginger.
2. Use a ¼ cup of 100% juice to add a little more sweetness if needed.
3. Add a handful of chopped beets for an added nutritional boost.
4. Add half a cup of baby carrots or a piece of celery for another, mild flavor veggie.
5. Add a few chunks of fresh or frozen pineapple to add sweetness if needed.
Recipe by
Make Healthy Easy
at https://jennabraddock.com/strawberry-orange-green-smoothie-recipe/