Honey Pumpkin Whole Wheat Muffins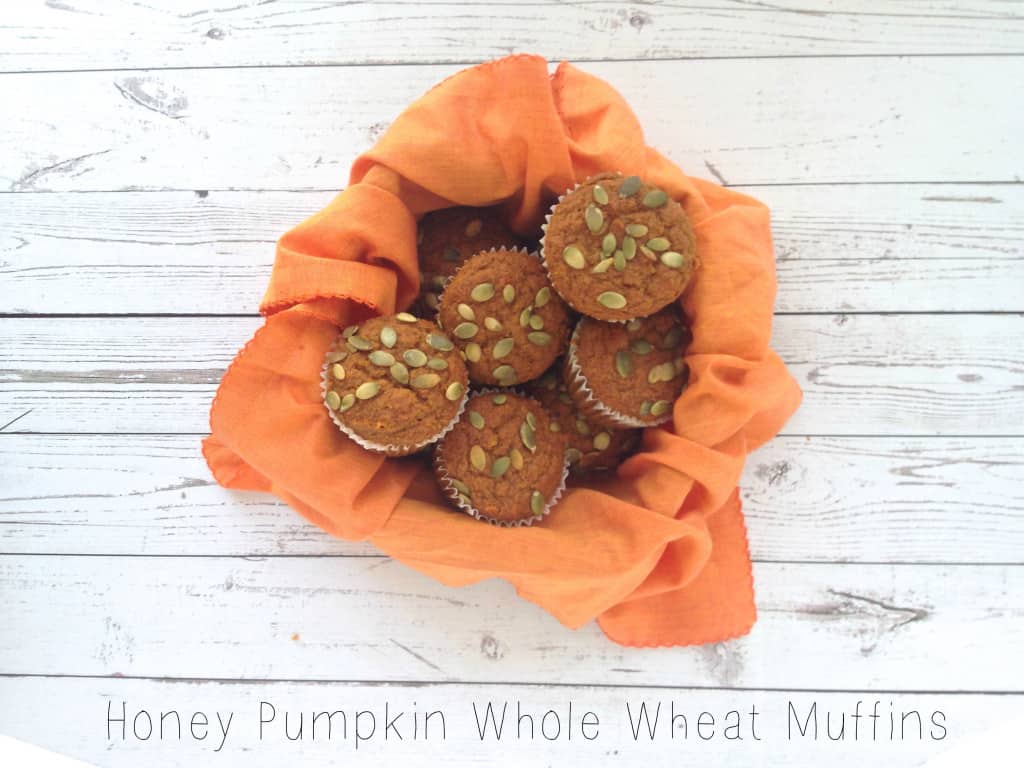 Author:
Jenna Braddock, RD
¼ cup (1/2 stick) unsalted butter, softened
¾ cup honey
1 egg
1 cup pumpkin puree
1 ½ cups whole wheat pastry flour
1 ½ teaspoons baking powder
1 teaspoon baking soda
¼ teaspoon salt
2 teaspoons cinnamon
½ teaspoon ground ginger
½ teaspoon ground nutmeg
¼ cup ground flax seed meal
½ cup pepitas (pumpkin seeds)
Preheat oven to 350 degrees. Line muffin tin with muffin liners or spray with non-stick cooking spray.
Beat butter, with mixer in a medium bowl, until pale in color. Add honey, egg and pumpkin and continue to mix until incorporated. Gradually add flour, baking soda and powder, salt, spices and flax seed meal. Mix just until incorporated.
Spoon batter into muffin tin, filling each tin about ¾ full. Sprinkle a small amount of pepitas on top of each muffin.
Bake for 16-18 minutes and a toothpick inserted into the middle of a muffin comes out clean. Cool in pan for a few minutes and then remove muffins and cool on a wire rack.
Eat muffins within 2-3 days then store in refrigerator or freeze them.
Recipe by
Make Healthy Easy
at https://jennabraddock.com/honey-pumpkin-whole-wheat-muffins/