Slow Cooker Turkey Stock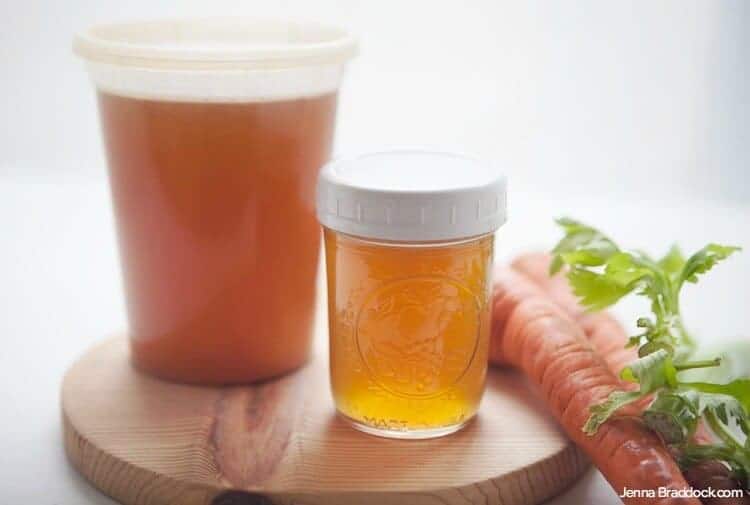 Author:
Jenna Braddock, RD
½ - 1 whole cooked turkey or chicken carcass (depending on size of your slow cooker)
water
1 large carrot, roughly chopped
2 stalks of celery, roughly chopped
1 onion, cut in half
1 tablespoon of whole peppercorns
Place bird carcass in slow cooker. Add vegetables and peppercorns.
Fill slow cooker with water and put the lid on.
Cook on low heat for 24-36 hours.
Strain out large pieces from stock and discard. Pour stock through a fine sieve to remove small pieces.
Pour in small containers and put in the fridge. Once cooled, skim off any fat that has solidified on top.
Store for one week in the fridge or up to 6 months in the freezer.