Roasted Okra & Tomatoes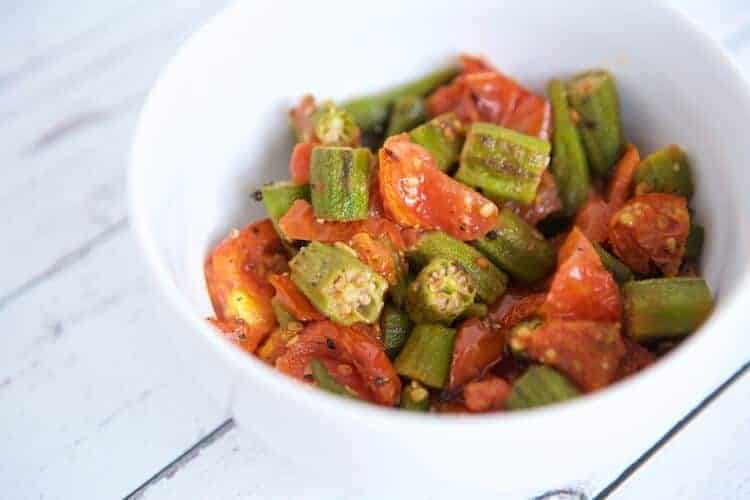 Author:
Jenna Braddock, RD
4 cups okra pods, sliced in ½" pieces, tops disgarded
2 large tomatoes, sliced in ½" chunks
1 tablespoons extra virgin olive oil
1 teaspoon (or so) of Kosher salt
Pepper to taste
Preheat oven to 450 degrees F.
Line a rimmed baking sheet with either parchment paper or aluminum foil. If using aluminum foil, spray with a non-stick cooking spray.
Pile vegetables in the center of baking sheet. Drizzle over oil, salt and pepper. Toss gently to coat.
Spread out the vegetable in a single layer on the baking sheet.
Bake for 18-20 minutes, until okra is tender with charred tips.
Enjoy!